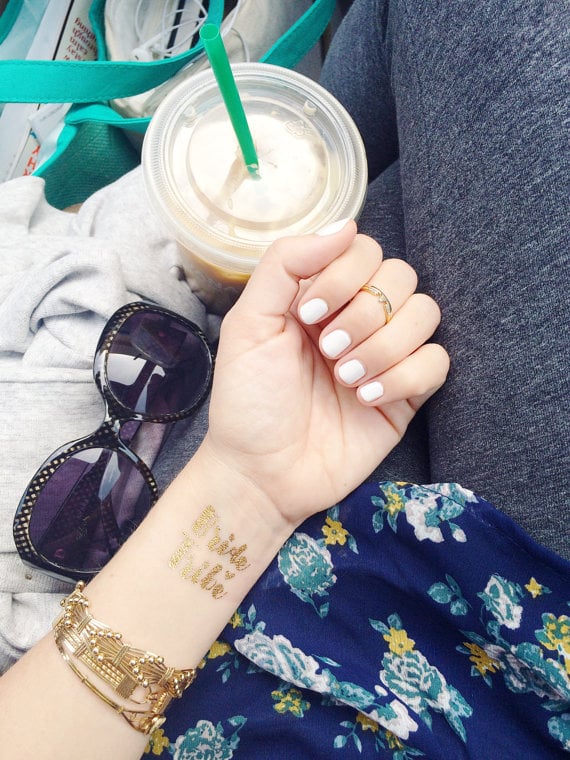 There's so much to think about when organizing a bachelorette party, from location and housing to entertainment and restaurants to gifts and goody bags.
Now comes a bachelorette party trend we never knew we needed but now seems absolutely necessary: the customizable temporary tattoo. A number of sellers across the internet are selling customizable, metallic temporary tattoos, which range from the sweet to the silly (the latter category offering funny phrases like "if I'm lost, buy me a drink"). Say goodbye to customized bachelorette sashes or t-shirts. This year, it's all about the tats. Read on to see some of our favorite designs.
01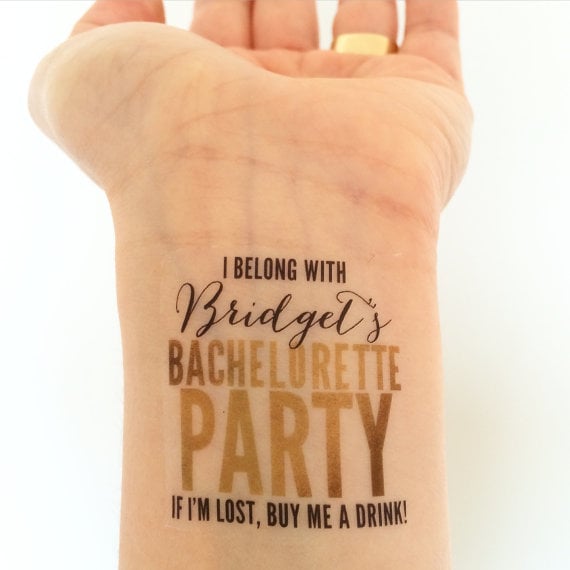 "If I'm Lost, Buy Me a Drink"
Etsy seller LoveandLion sells 15 cheeky customizable tattoos for $20.
02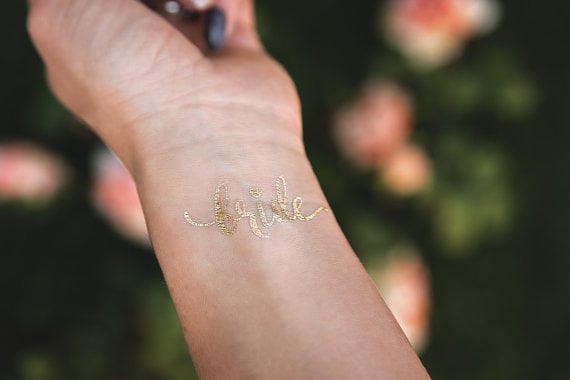 "Bride"
03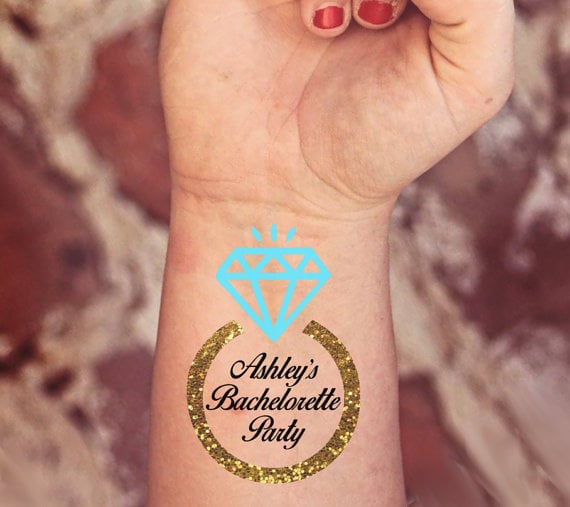 "Bachelorette Party"
FantasticTats sells a pack of 10 tattoos customized with a bride's name for $15.
04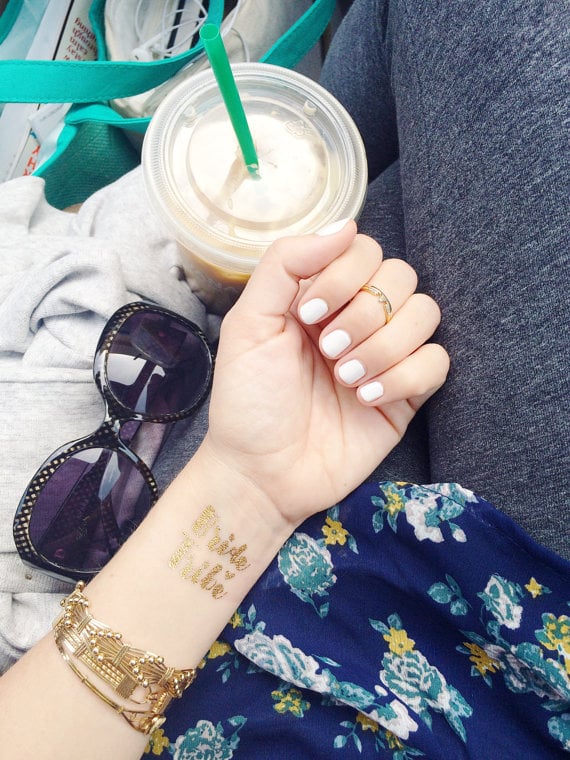 "Bride Tribe"
HappyTatts on Etsy sells six chic tattoos for $15.
05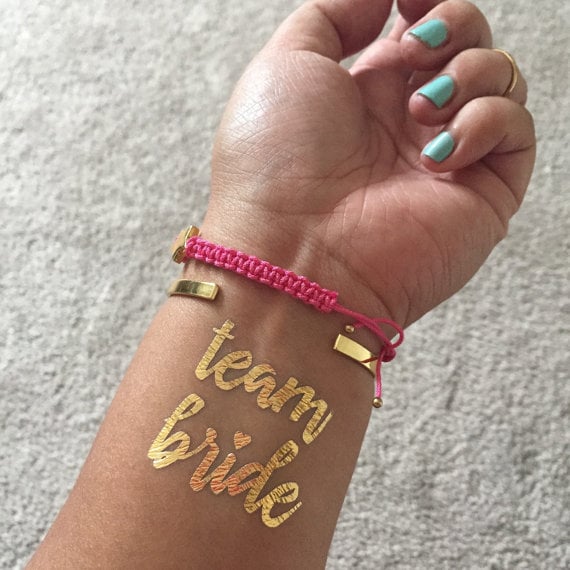 "Team Bride"
06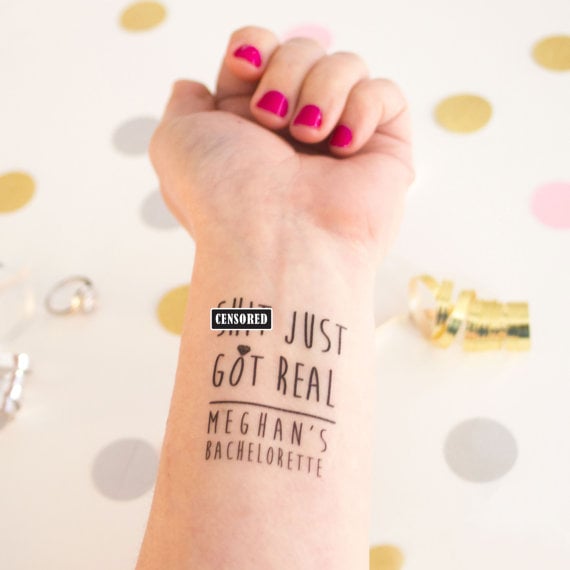 "Sh*t Just Got Real"