Remember That Bath & Body Works Aromatherapy Line? Well, It's Back — and Better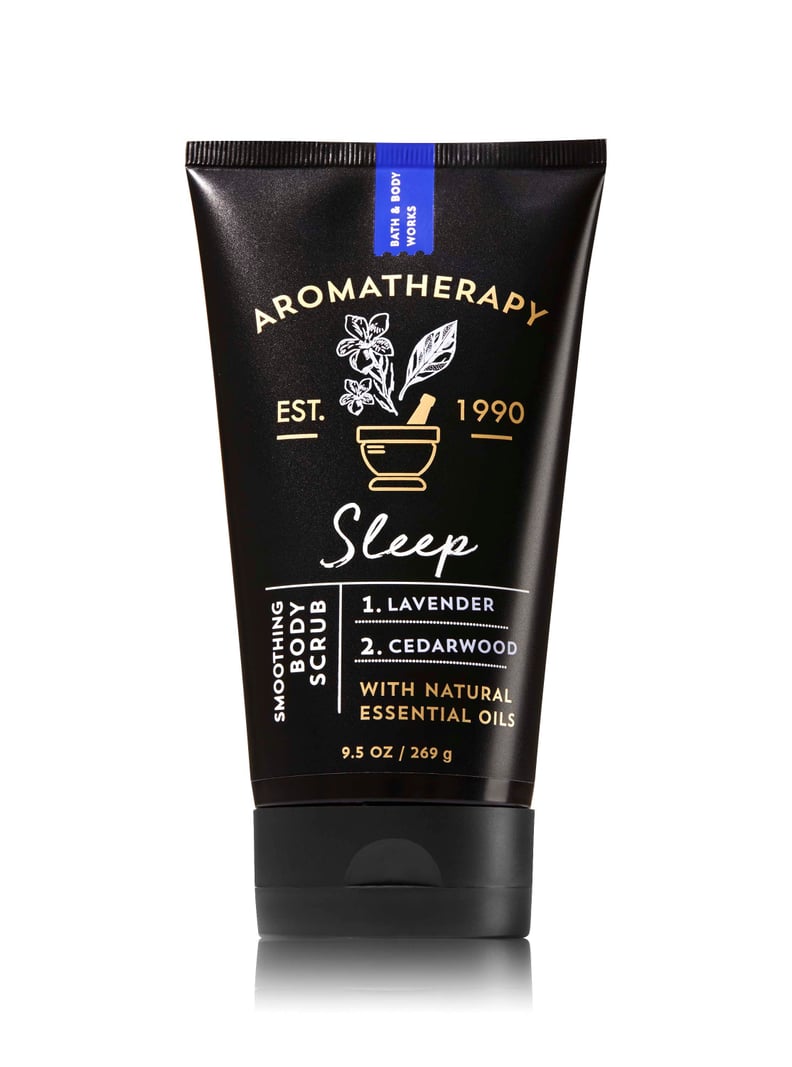 There was once a time — probably in the early aughts — where you could randomly waltz into any household and probably find a bottle of Bath & Body Works Sleep Body Lotion on the nightstand. It was just that ubiquitous. Though the original aromatherapy range is still widely available (and always has been!), Bath & Body Works is releasing brand-new products with an updated aesthetic.
In years prior, Bath & Body Works had four signature aromatherapy scents: Sleep, Stress Relief, Energy, and Sensual. Though Sensual is getting the boot, the brand is introducing four new scents: Comfort, Happiness, Focus, and Recharge. The expansive collection will include skincare products, essential oils, room sprays, pillow mists, and even candles.
The new aromatherapy collection will gradually become available both online and in stores throughout August. The best part? Not a single item exceeds $25. Browse the entire revamped range ahead.
Comfort Vanilla and Patchouli
Comfort Vanilla and Patchouli Body Cream ($15)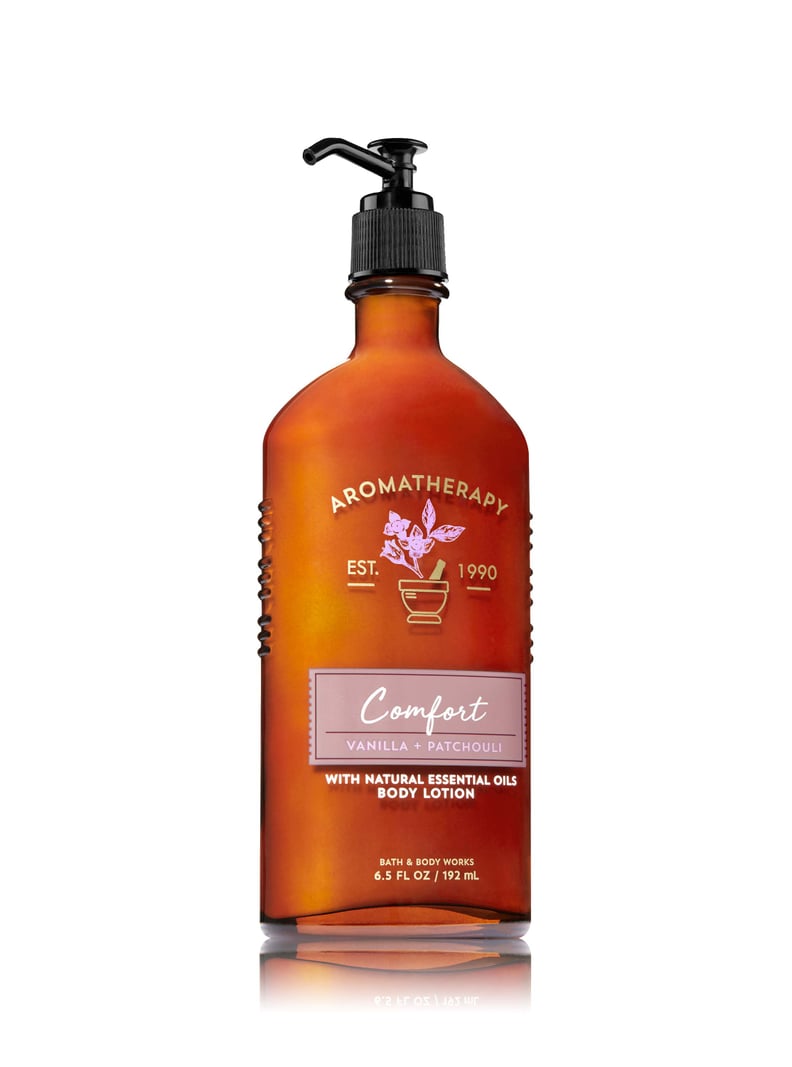 Comfort Vanilla and Patchouli Body Lotion ($13)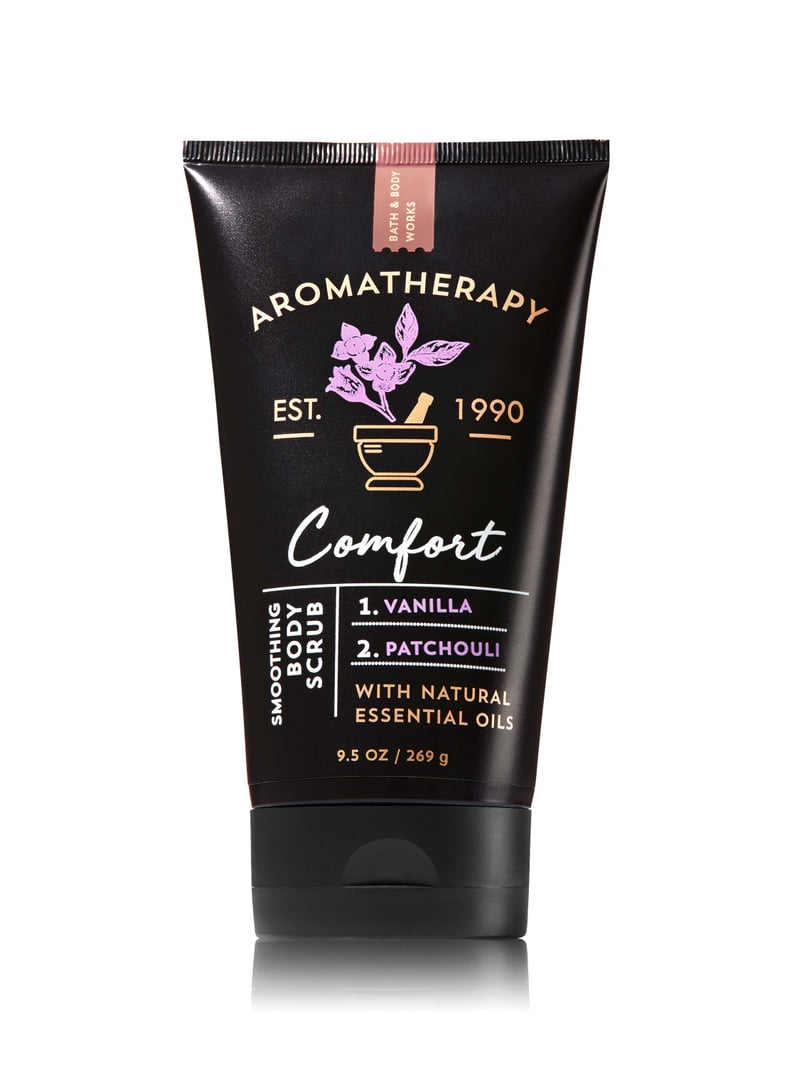 Comfort Vanilla and Patchouli Smoothing Body Scrub ($16)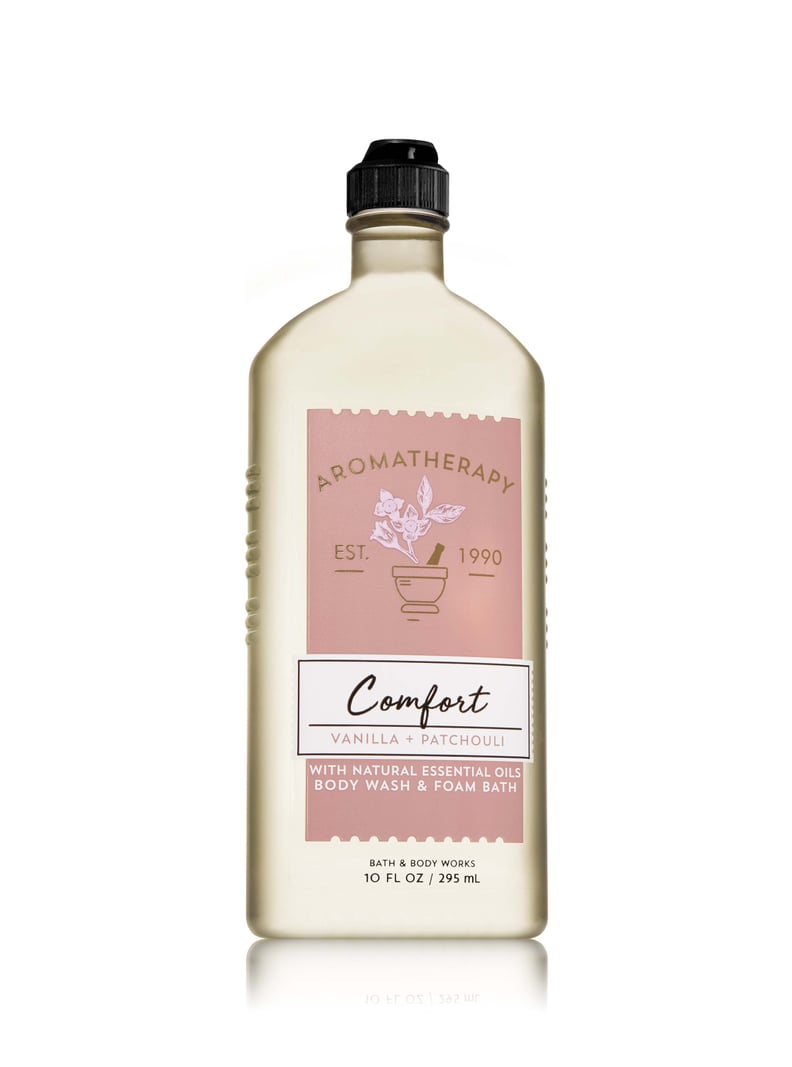 Comfort Vanilla and Patchouli Body Wash and Foam Bath ($13)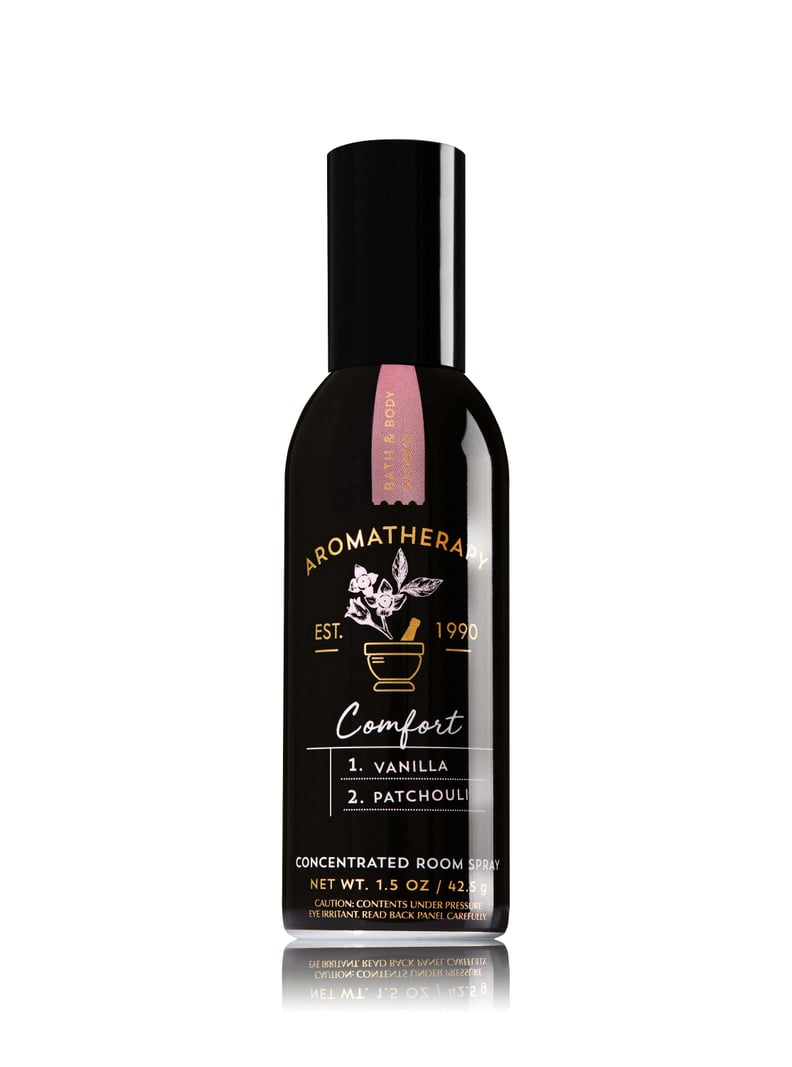 Comfort Vanilla and Patchouli Concentrated Room Spray ($7)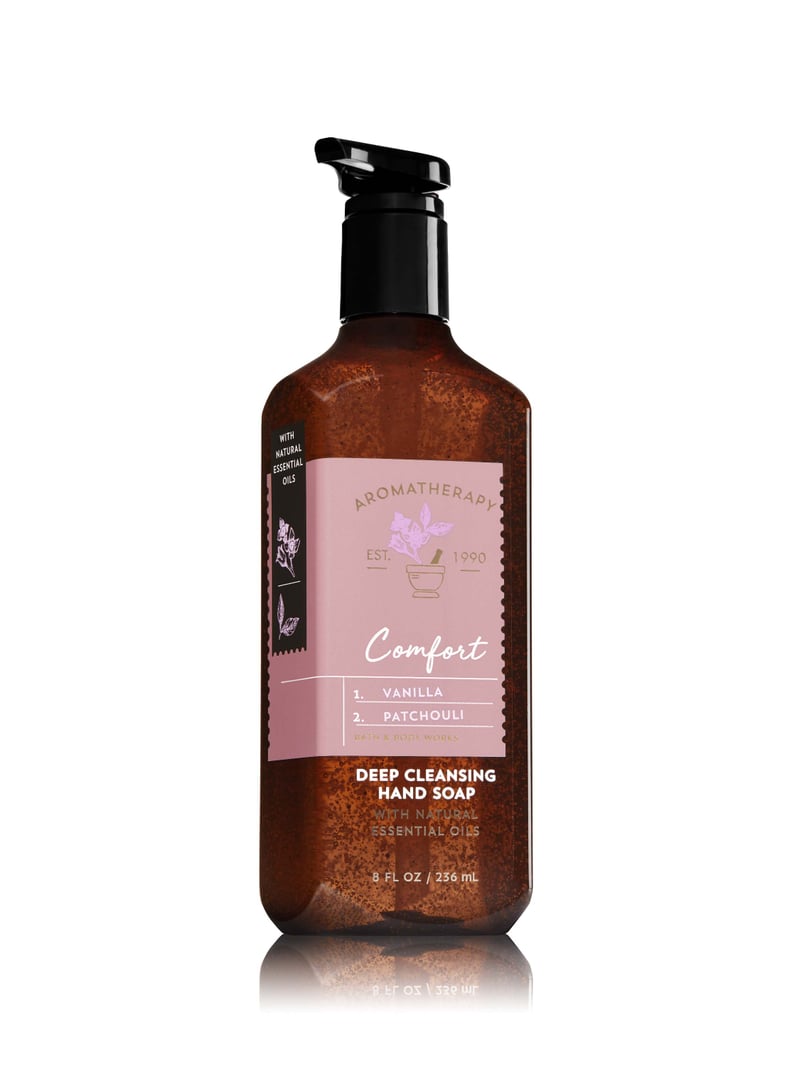 Comfort Vanilla and Patchouli Deep-Cleansing Hand Soap ($6)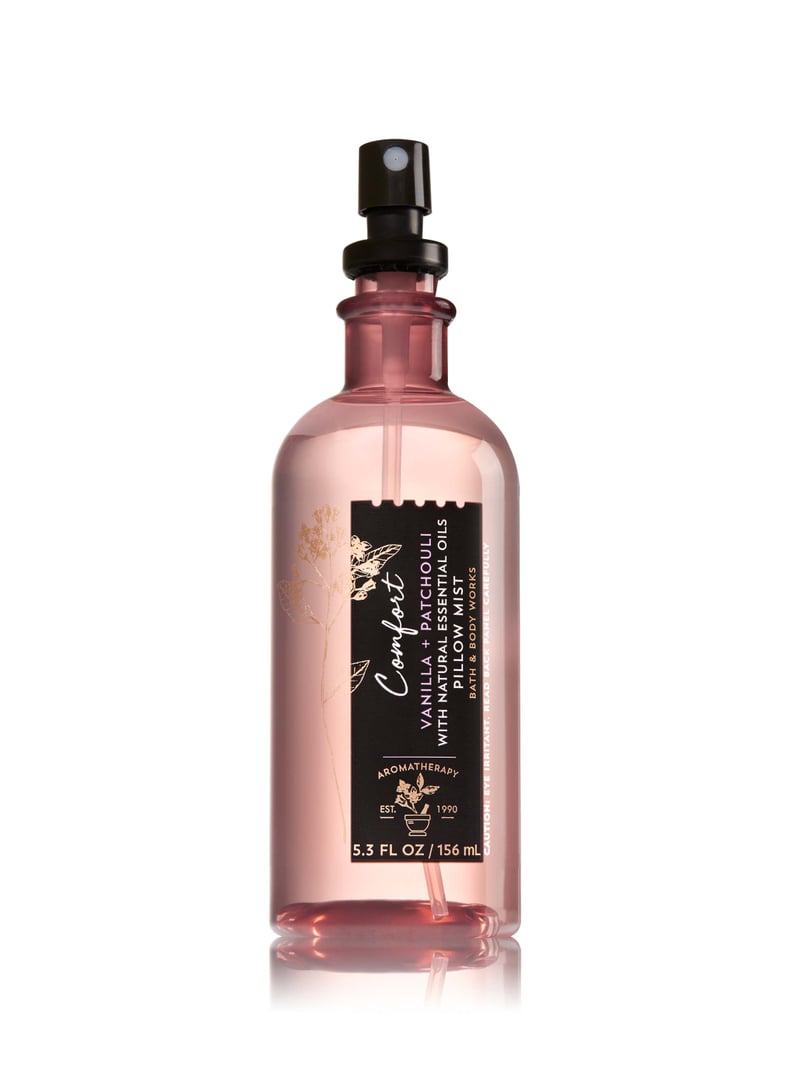 Comfort Vanilla and Patchouli Pillow Mist ($12)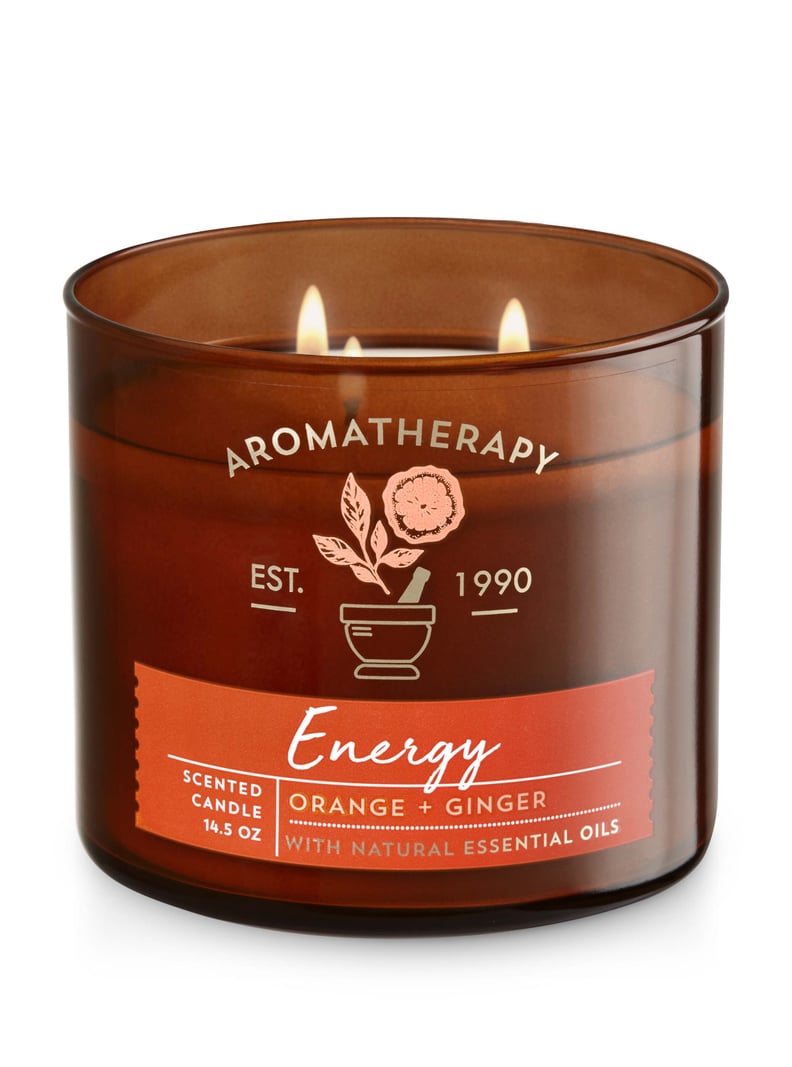 Energy Orange and Ginger
Energy Orange and Ginger 3-Wick Candle ($22)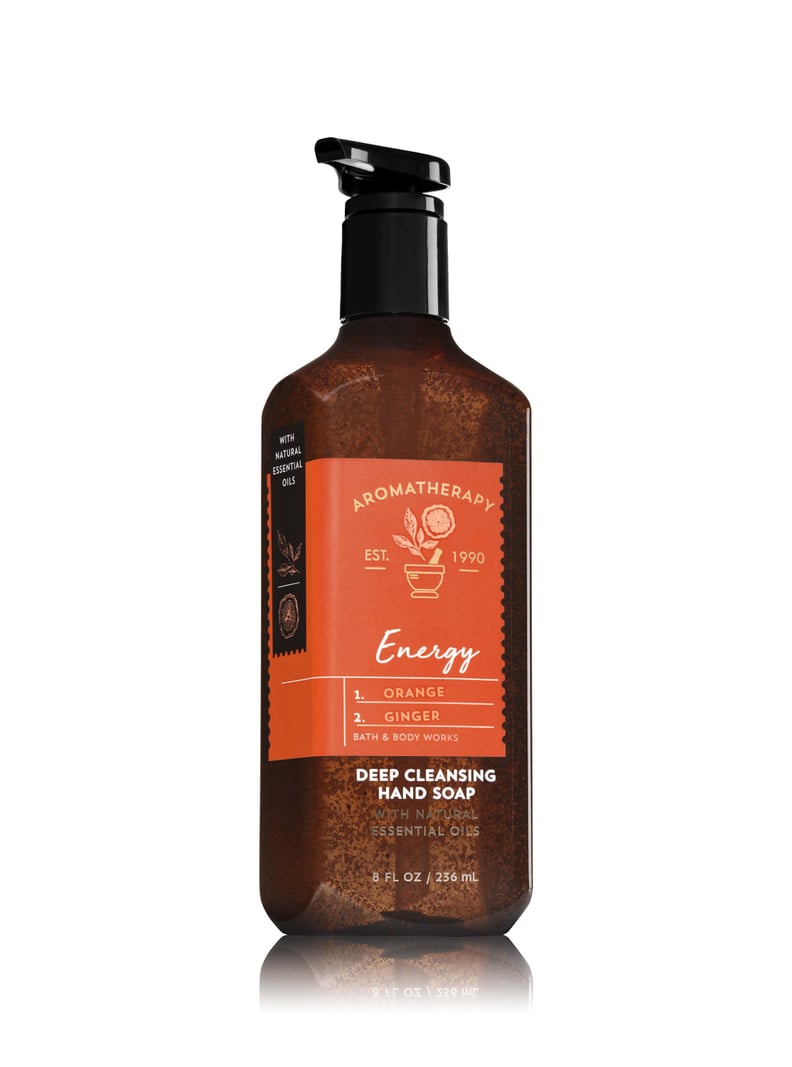 Energy Orange and Ginger Deep-Cleansing Hand Soap ($6)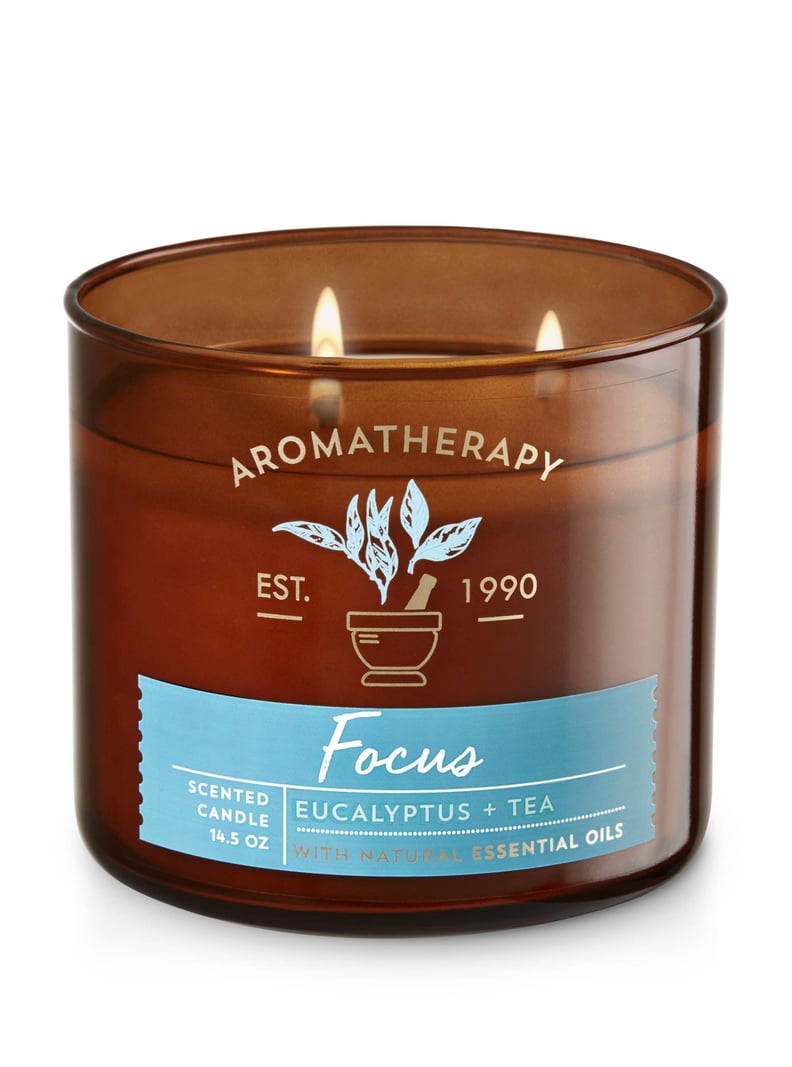 Focus Eucalyptus and Tea
Focus Eucalyptus and Tea 3-Wick Candle ($22)
Focus Eucalyptus and Tea Moisturizing Body Cream ($15)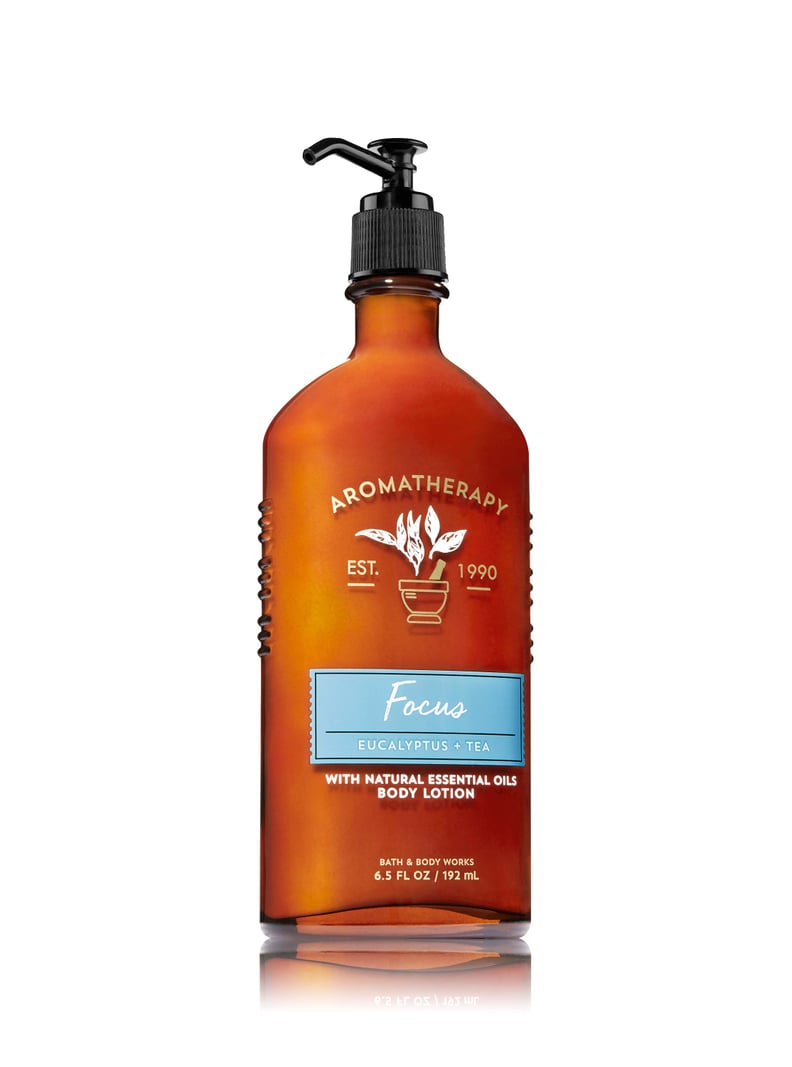 Focus Eucalyptus and Tea Body Lotion ($13)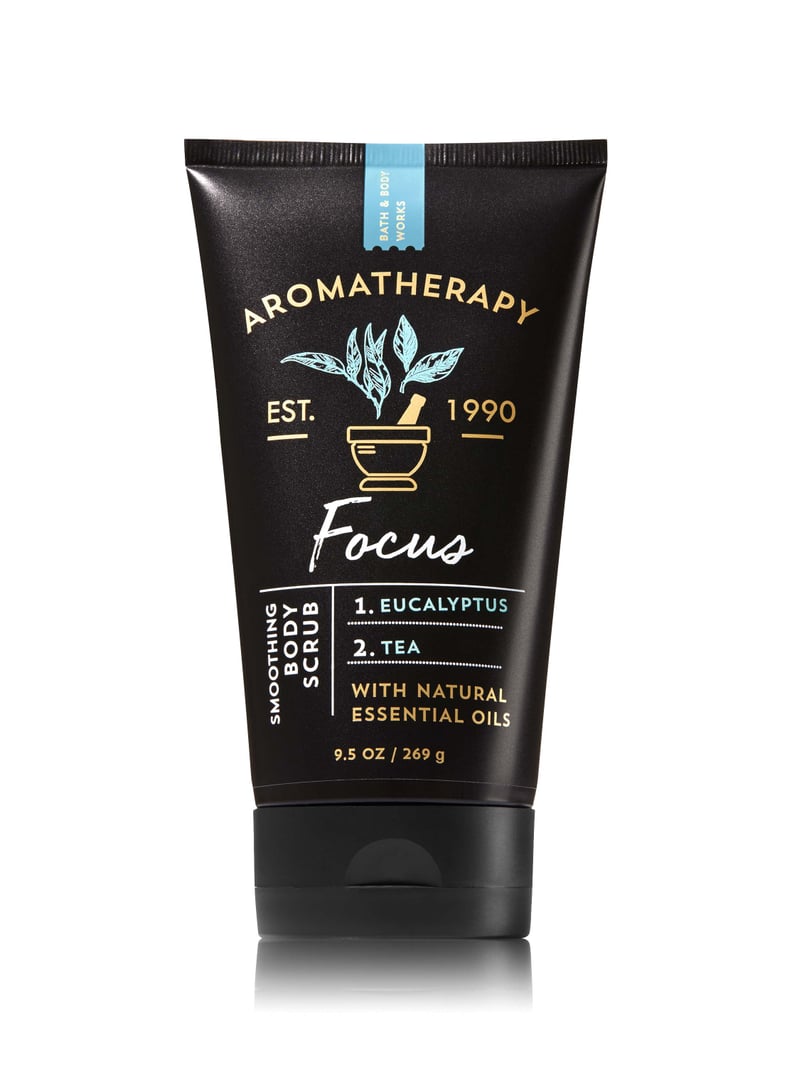 Focus Eucalyptus and Tea Smoothing Body Scrub ($16)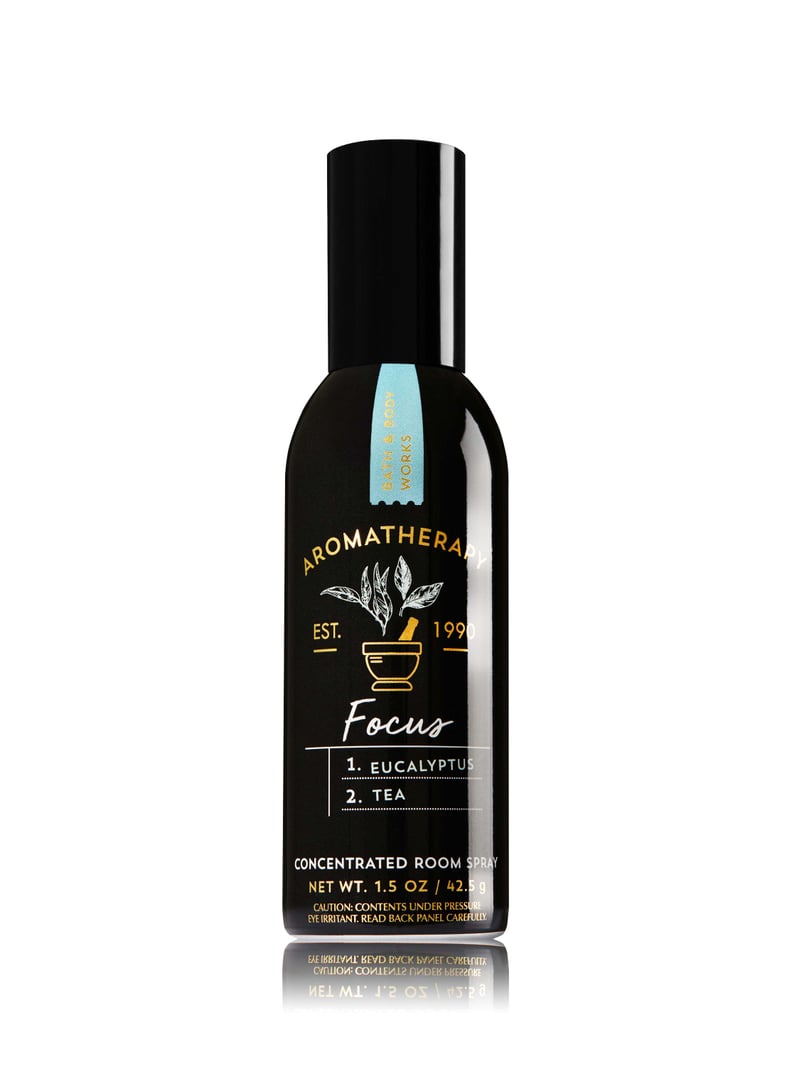 Focus Eucalyptus and Tea Concentrated Room Spray ($7)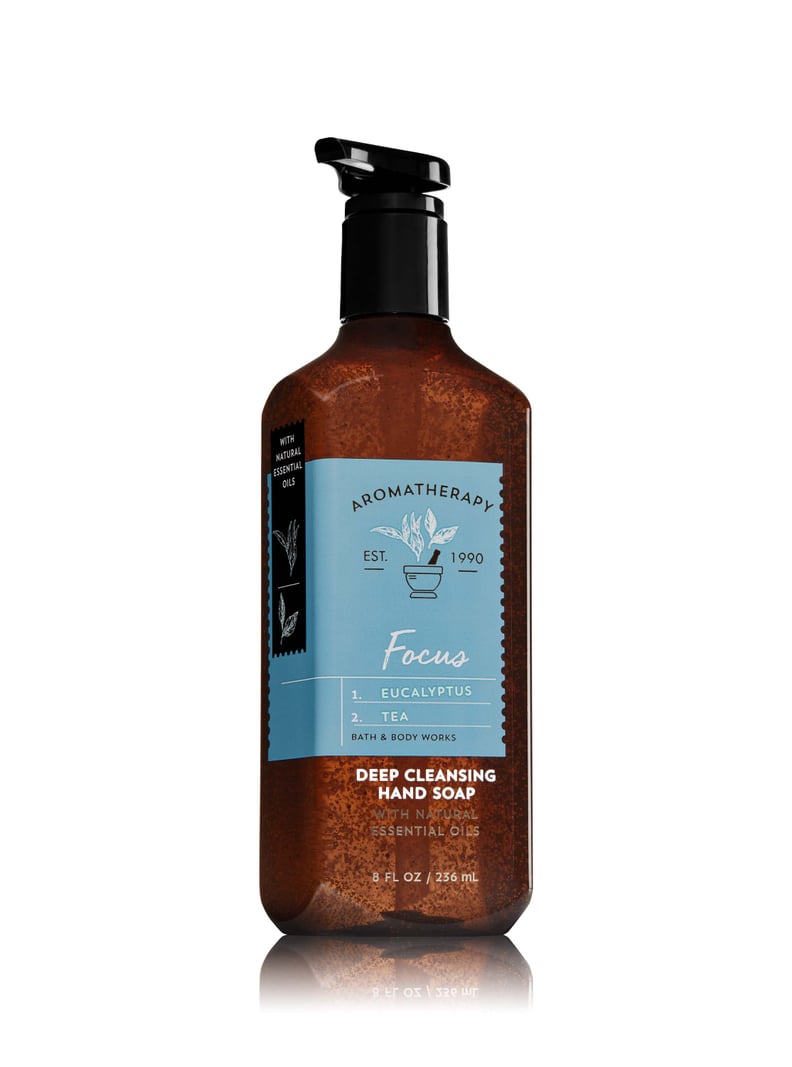 Focus Eucalyptus and Tea Deep-Cleansing Hand Soap ($6)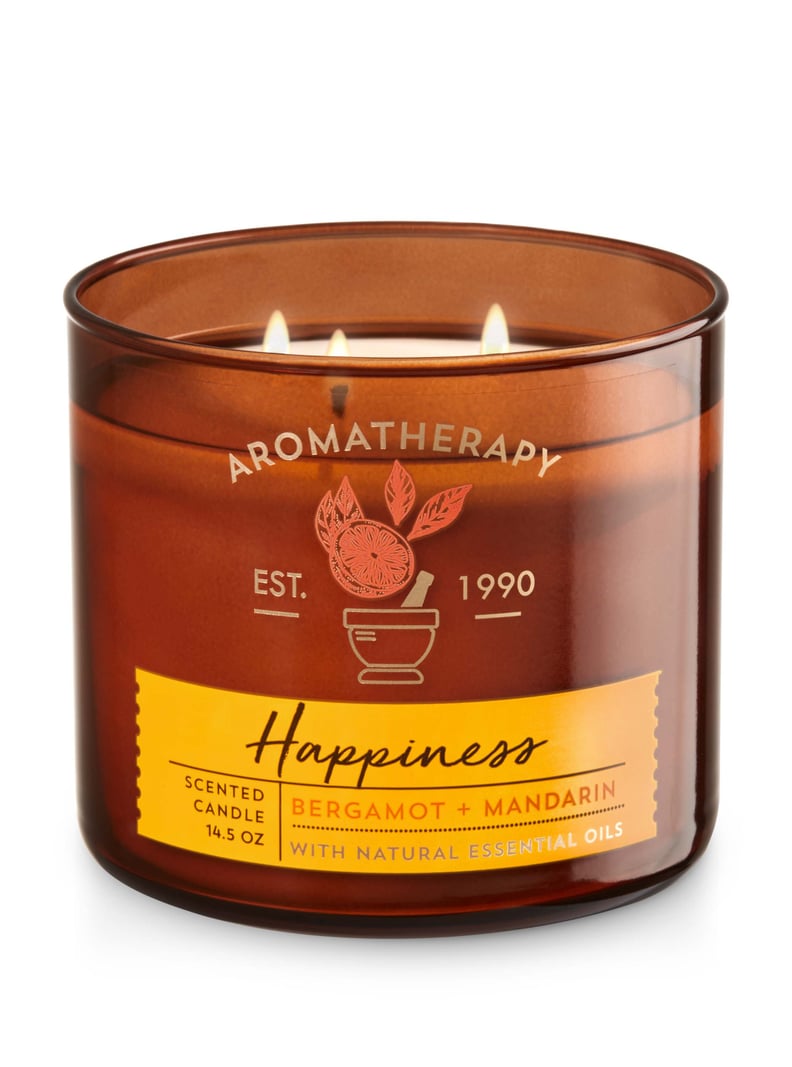 Happiness Bergamot and Mandarin
Happiness Bergamot and Mandarin 3-Wick Candle ($22)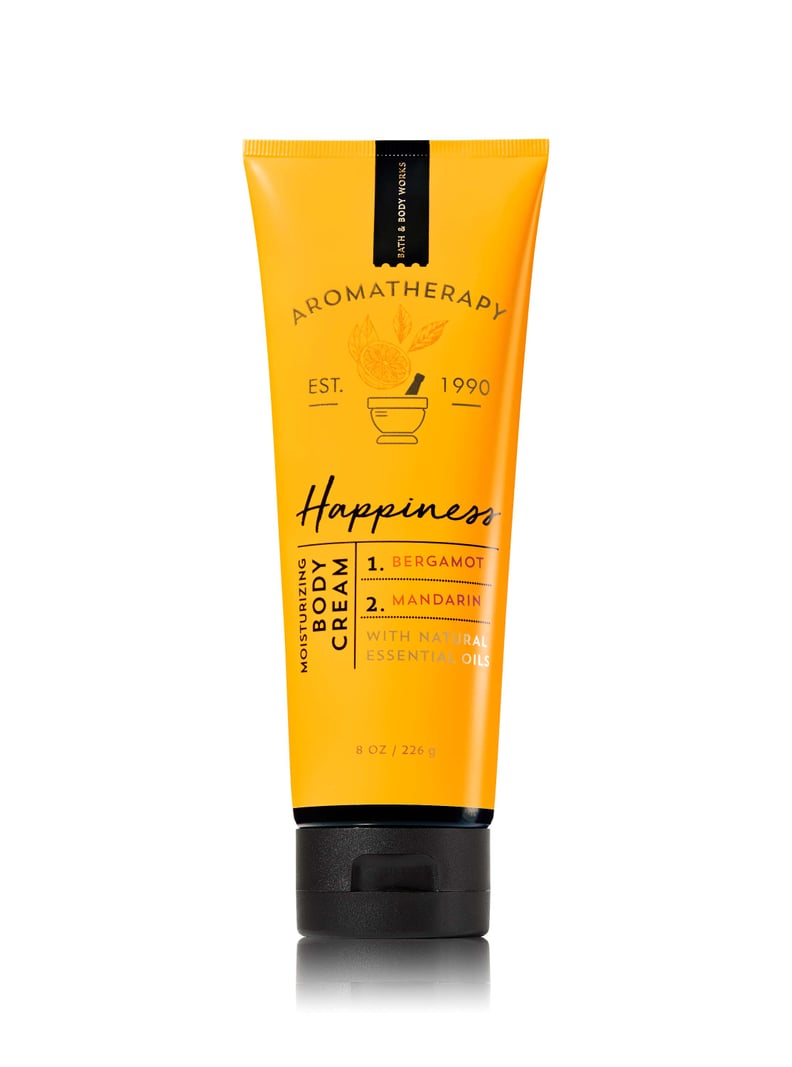 Happiness Bergamot and Mandarin Moisturizing Body Cream ($15)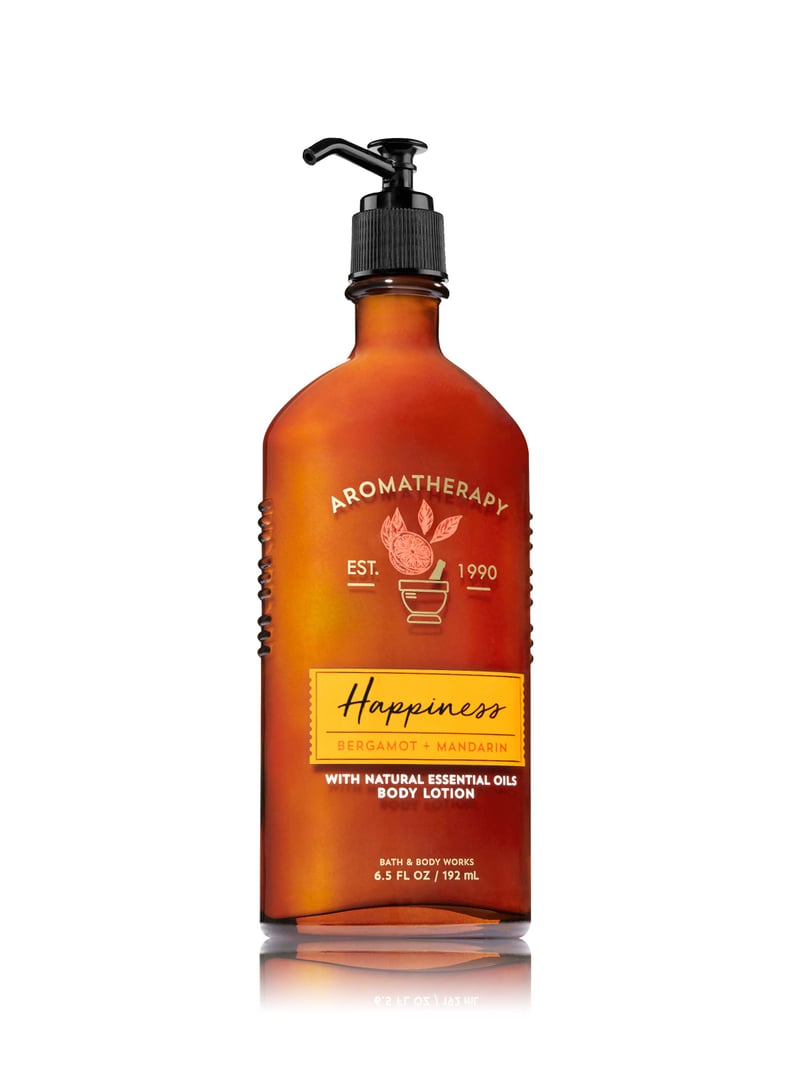 Happiness Bergamot and Mandarin Body Lotion ($13)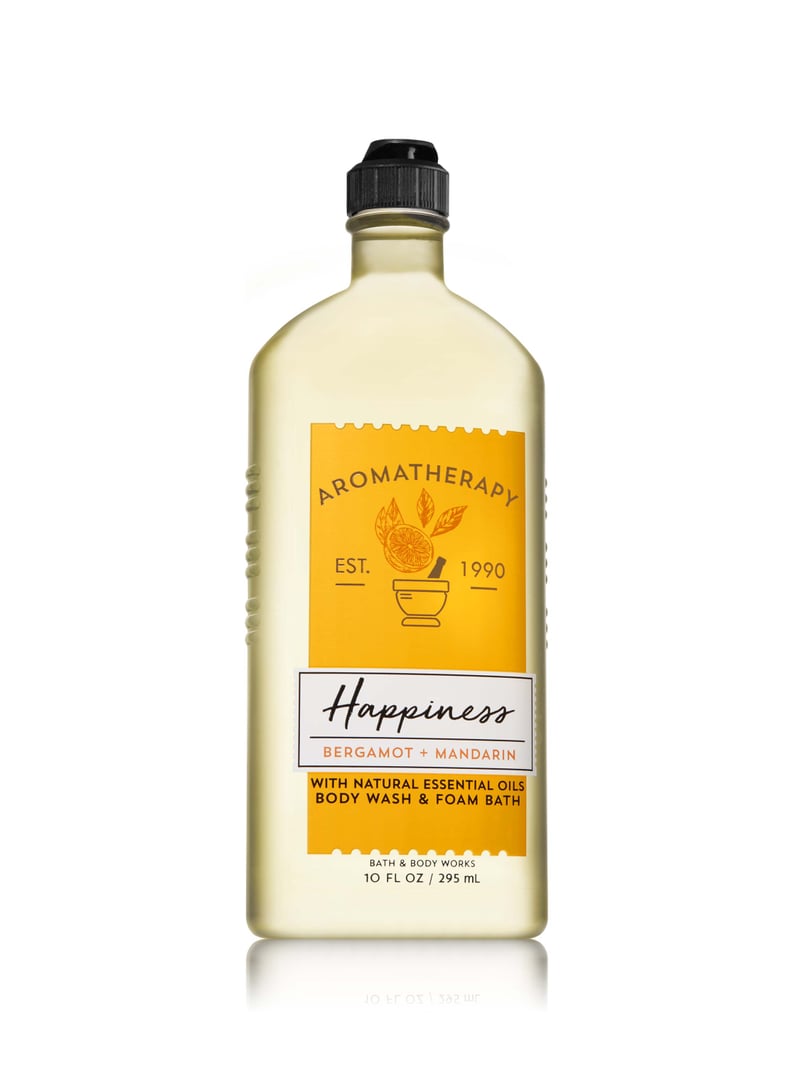 Happiness Bergamot and Mandarin Body Wash and Foam Bath ($13)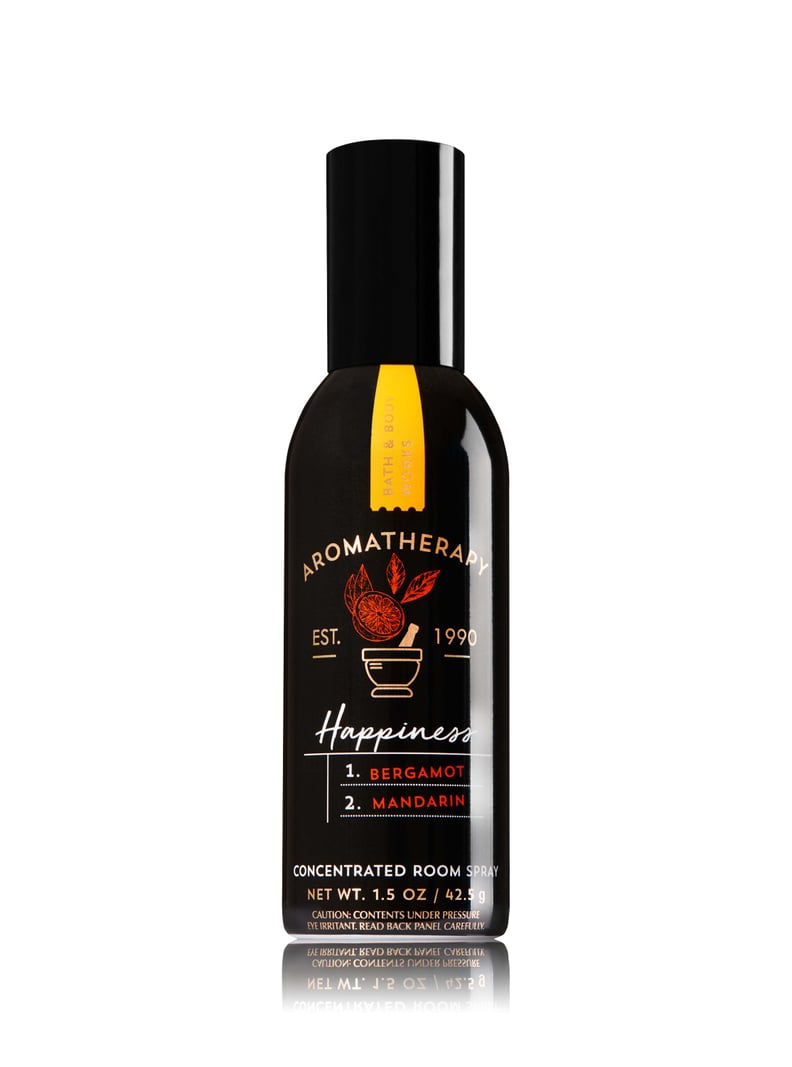 Happiness Bergamot and Mandarin Concentrated Room Spray ($7)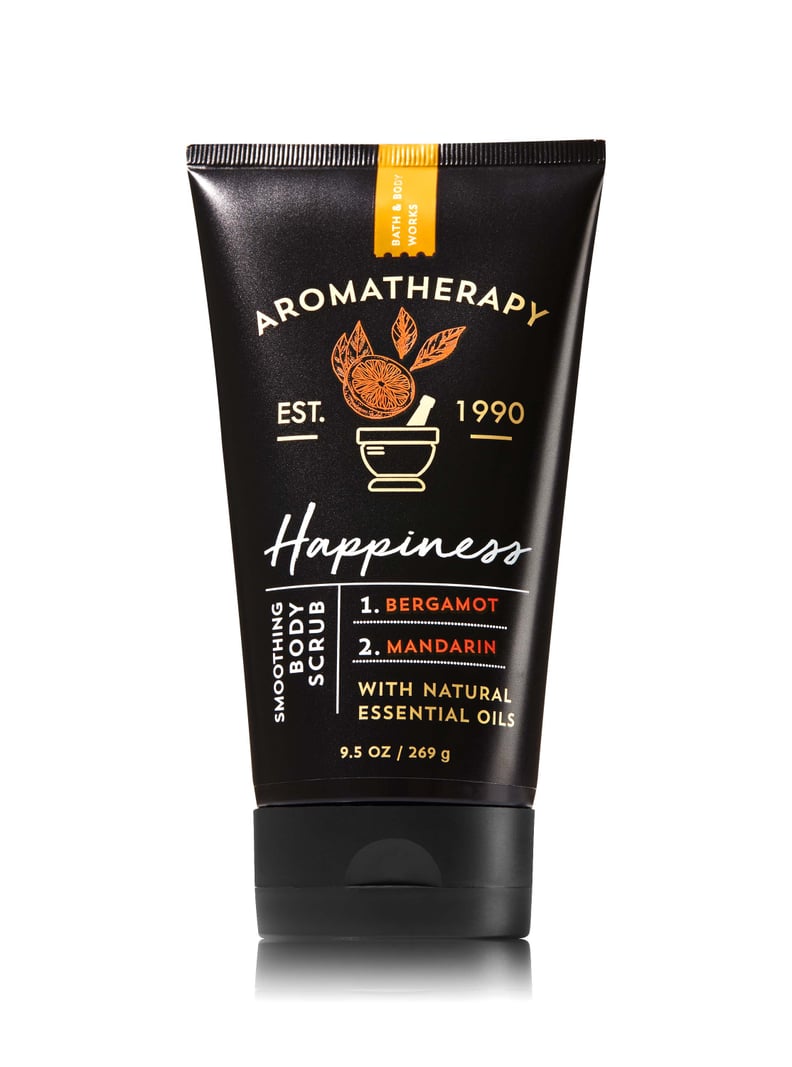 Happiness Bergamot and Mandarin Smoothing Body Scrub ($16)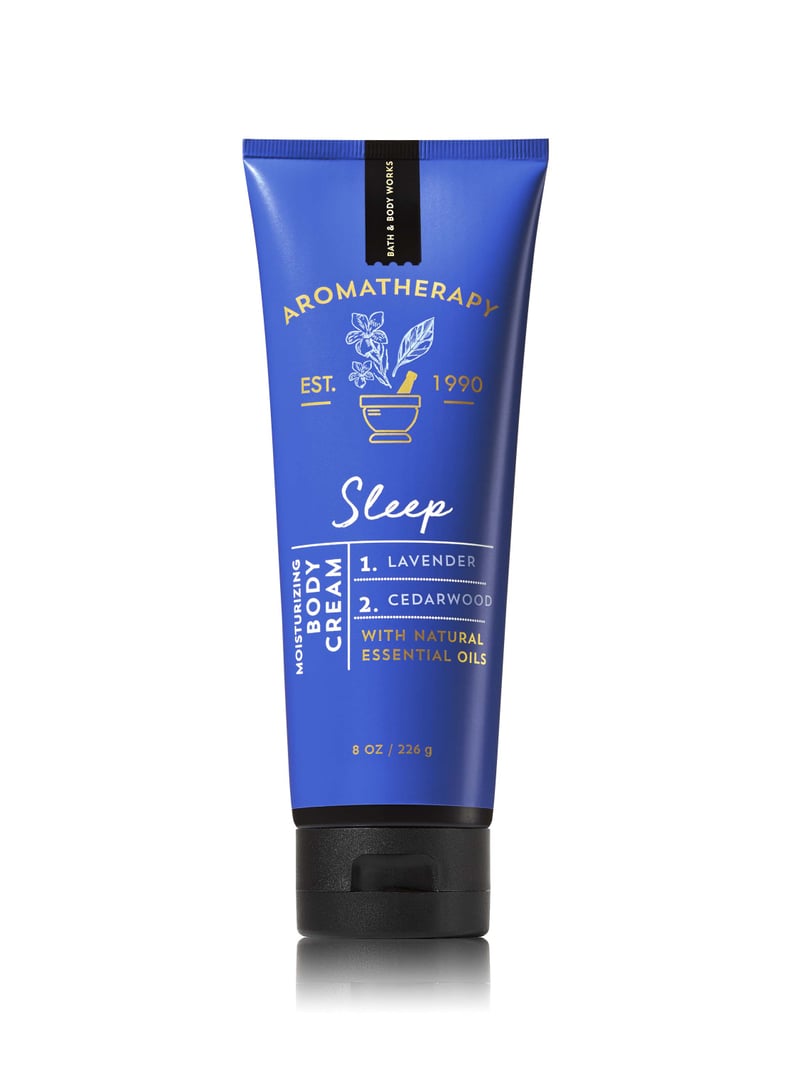 Sleep Lavender and Cedarwood
Sleep Lavender and Cedarwood Moisturizing Body Cream ($15)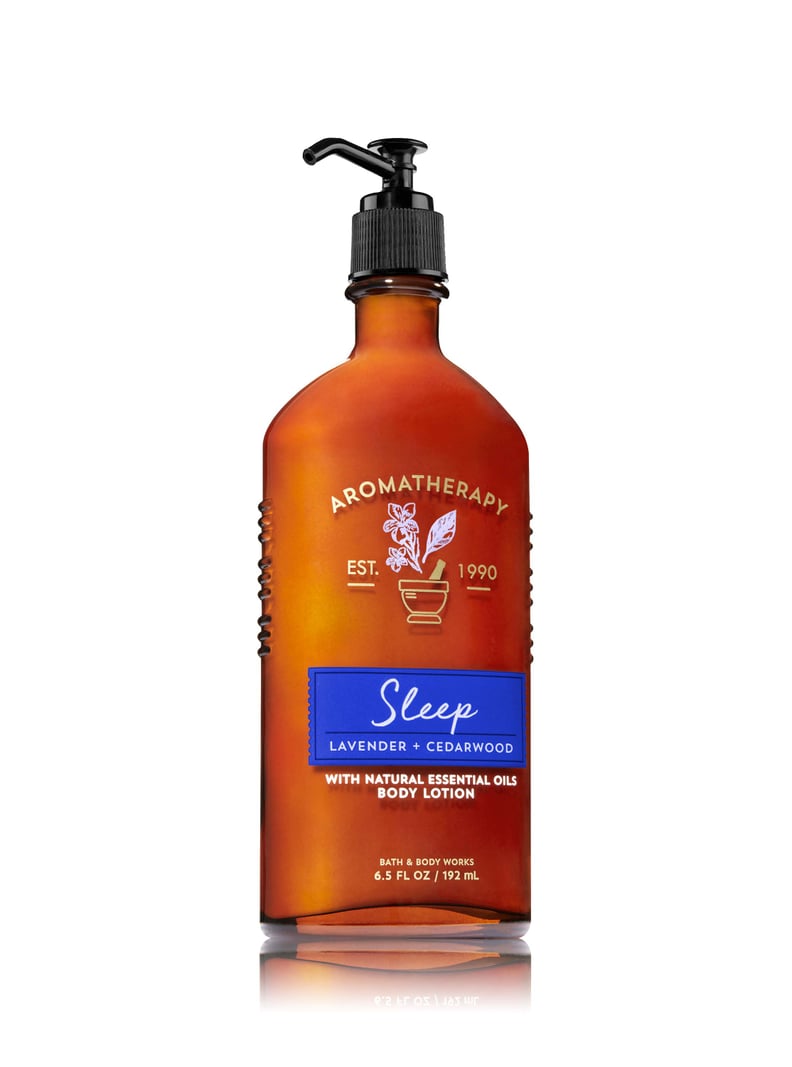 Sleep Lavender and Cedarwood Body Lotion ($13)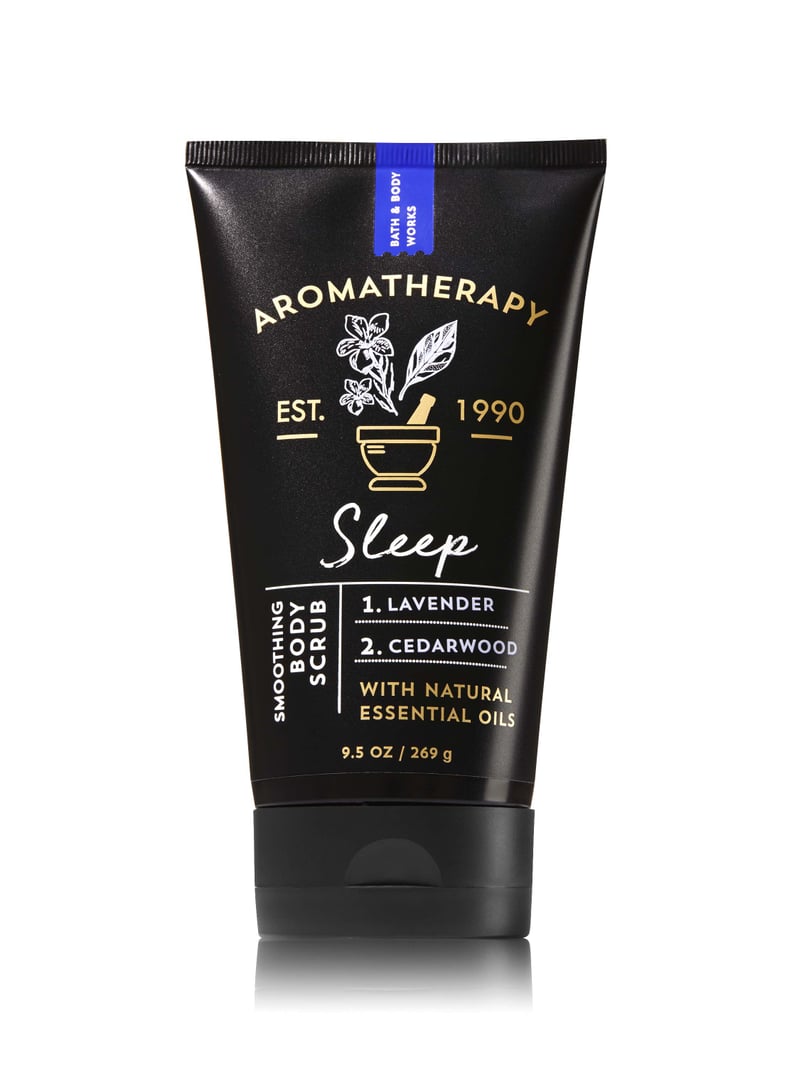 Sleep Lavender and Cedarwood Smoothing Body Scrub ($16)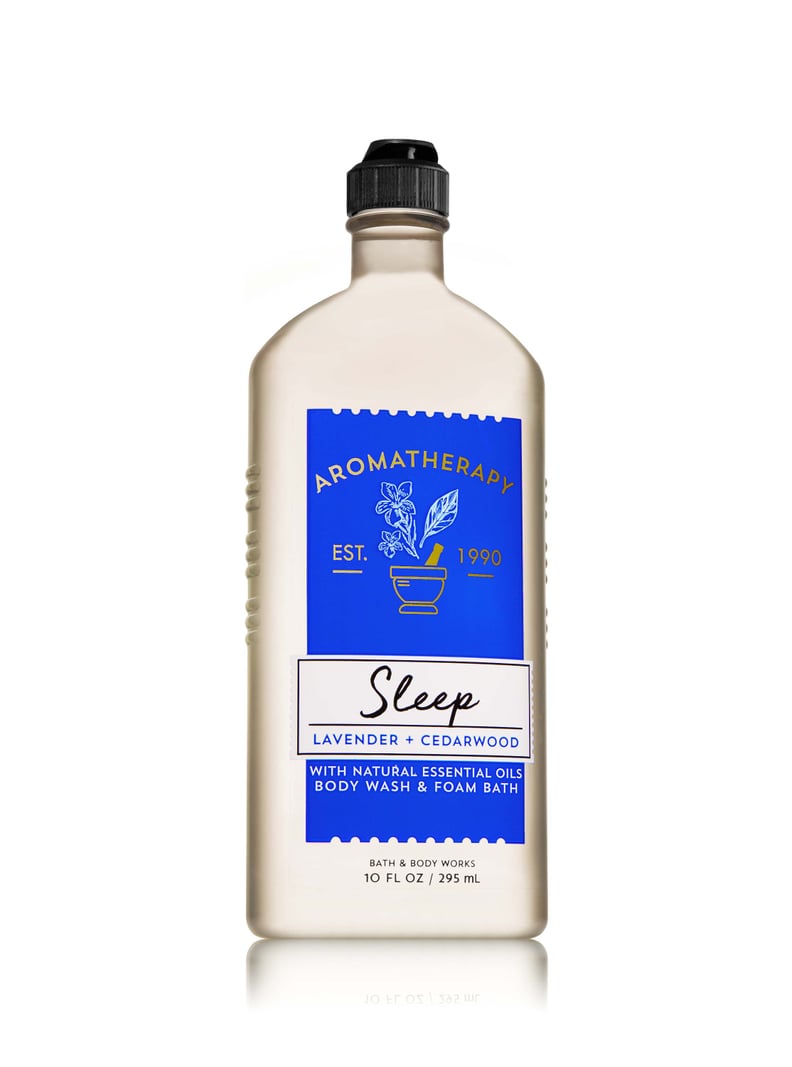 Sleep Lavender and Cedarwood Body Wash and Foam Bath ($13)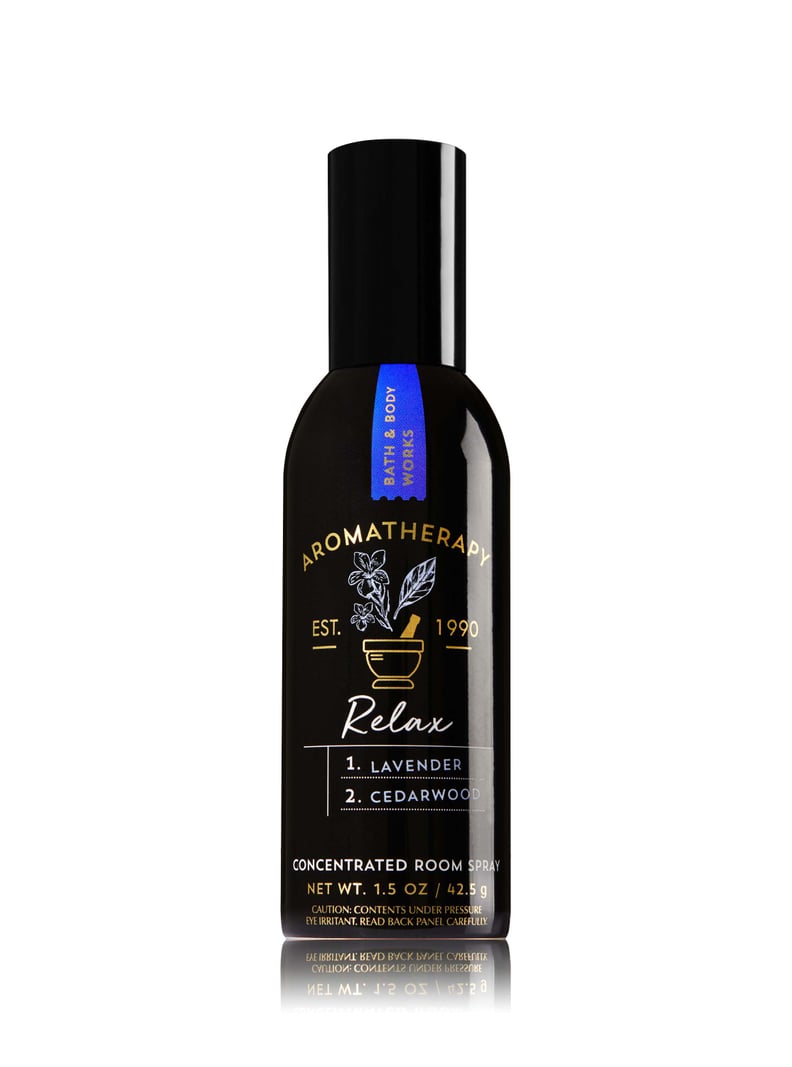 Sleep Lavender and Cedarwood Concentrated Room Spray ($7)
Sleep Lavender and Cedarwood Deep-Cleansing Hand Soap ($6)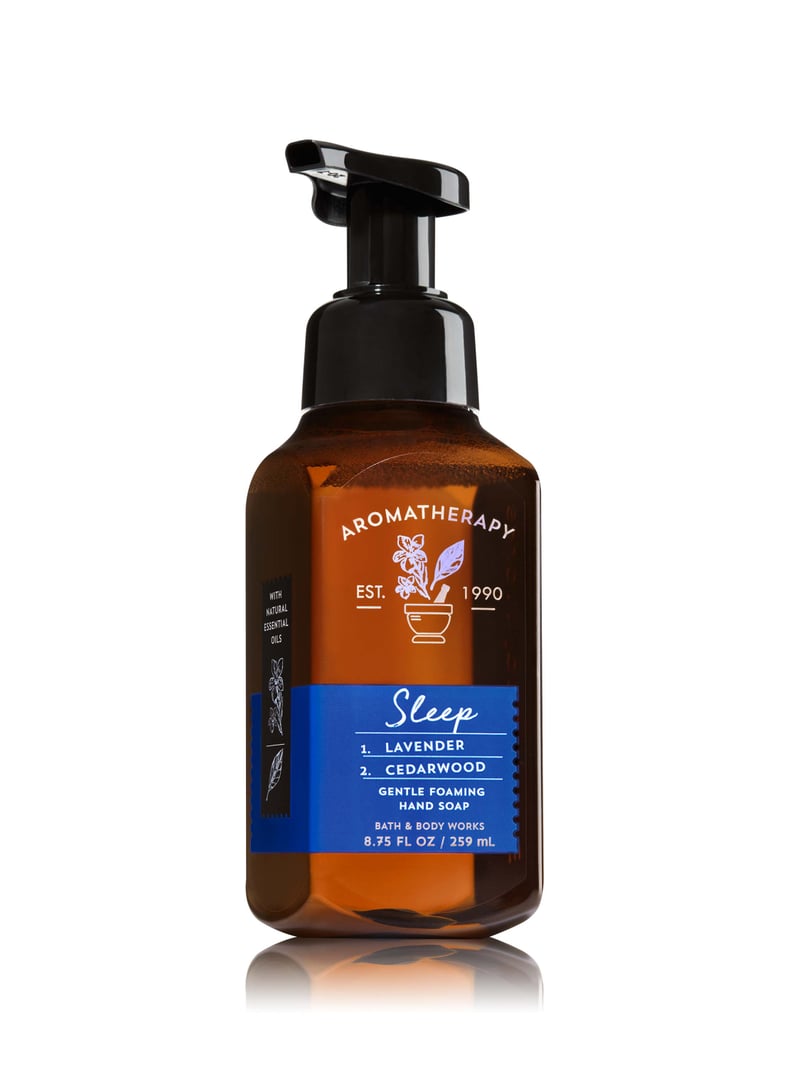 Sleep Lavender and Cedarwood Gentle Foaming Hand Soap ($6)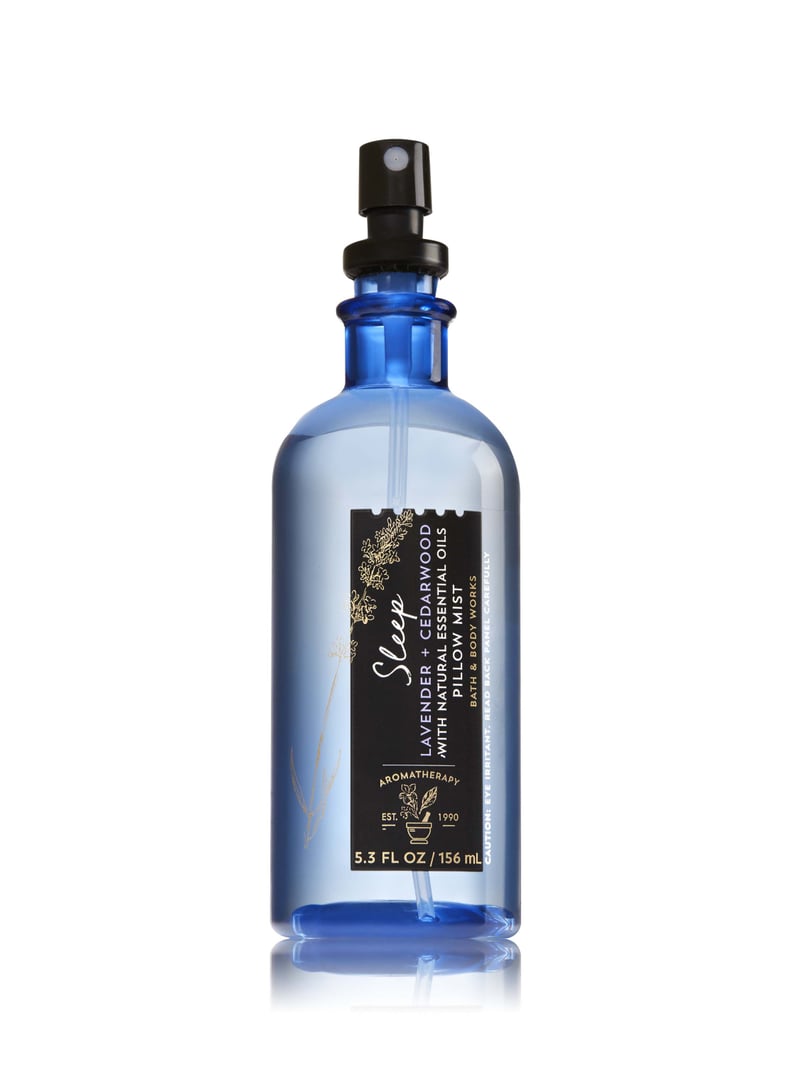 Sleep Lavender and Cedarwood Pillow Mist ($12)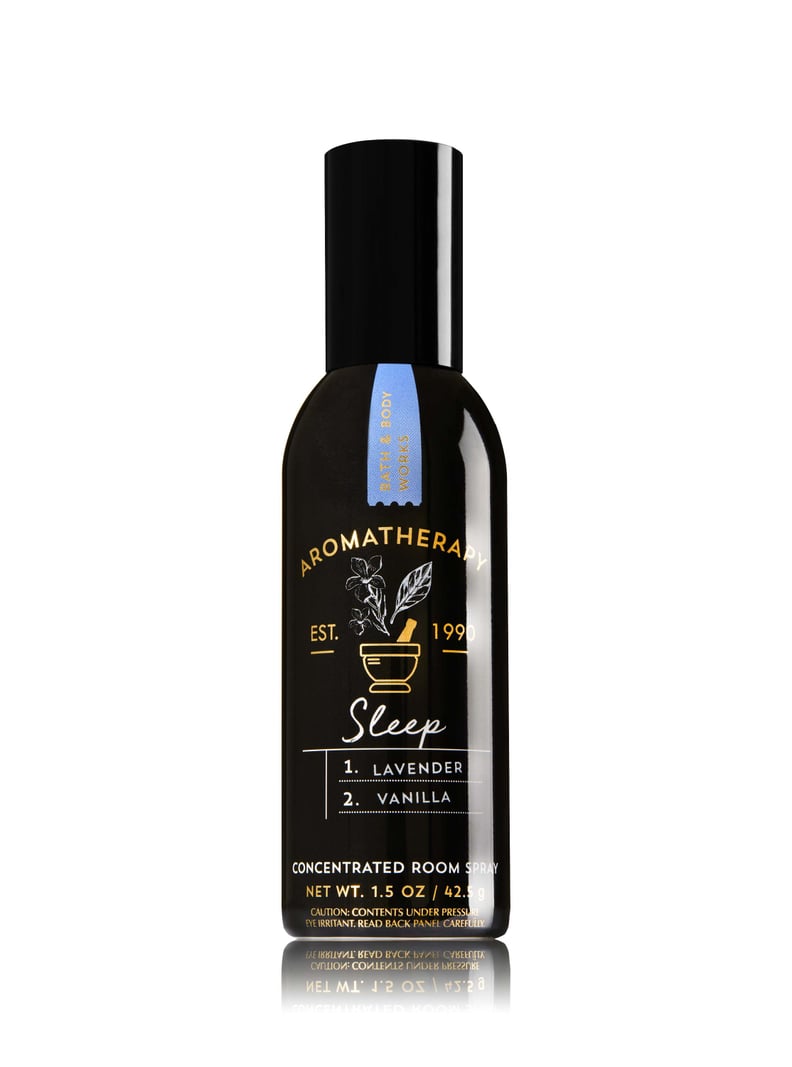 Sleep Lavender and Vanilla Concentrated Room Spray ($7)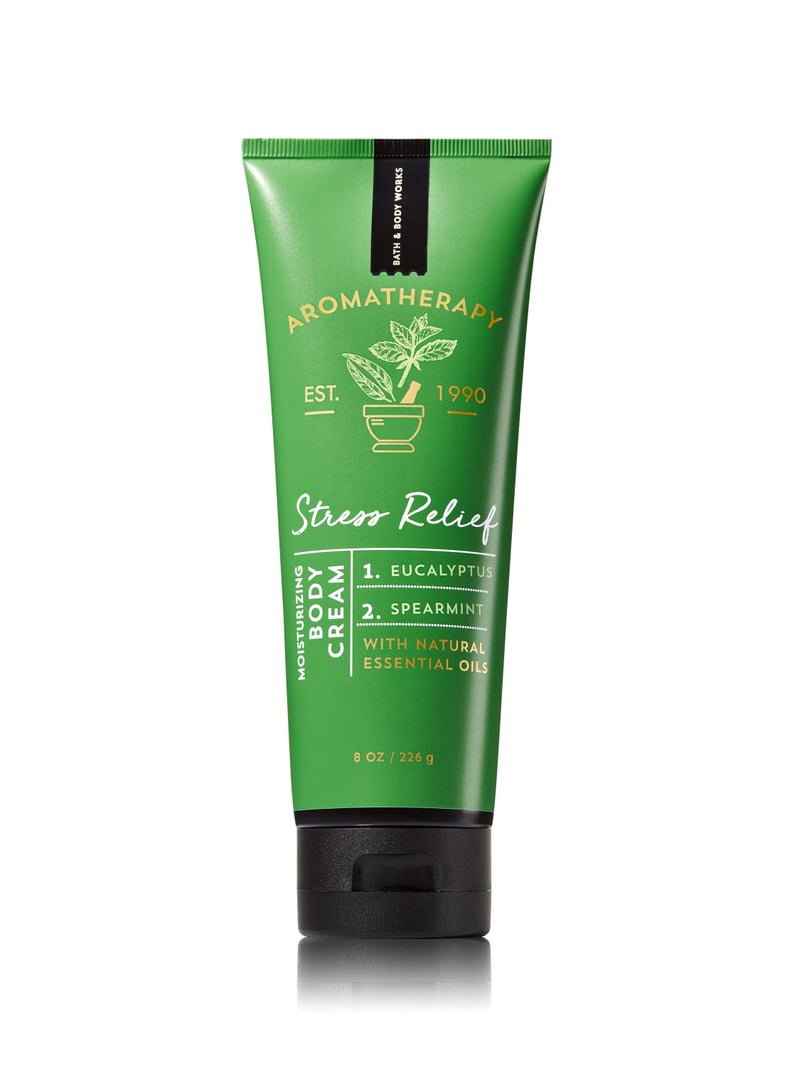 Stress Relief Eucalyptus and Spearmint
Stress Relief Eucalyptus and Spearmint Moisturizing Body Cream ($15)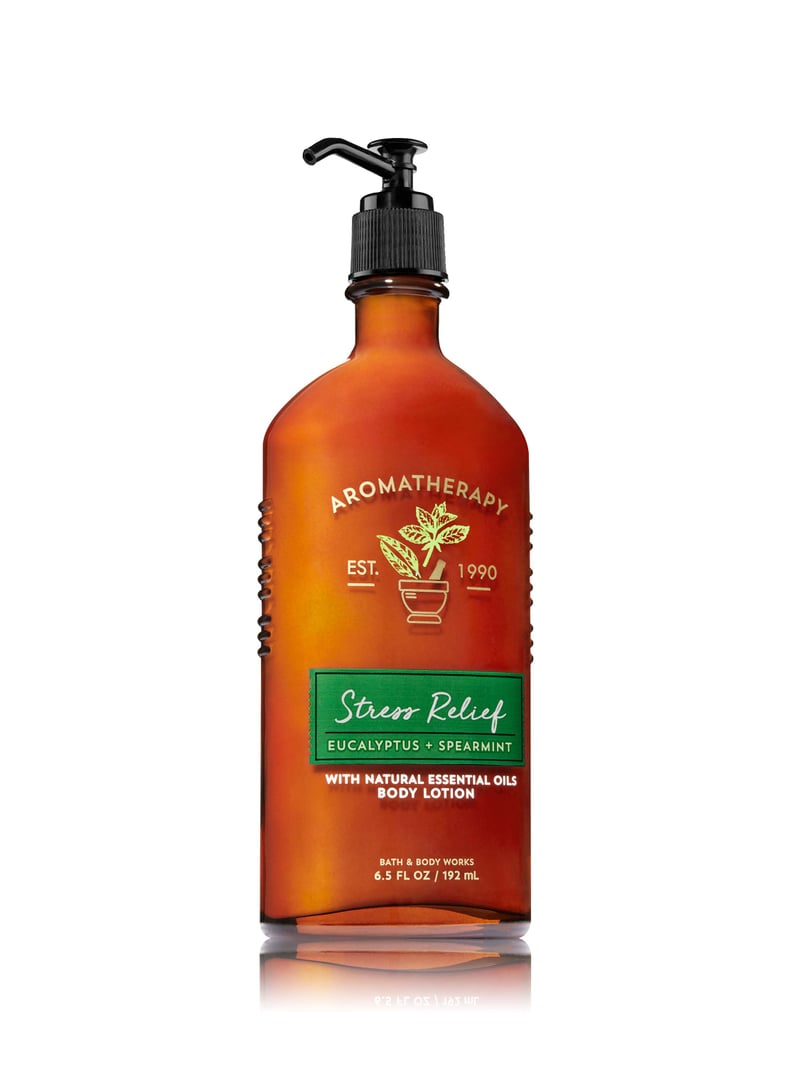 Stress Relief Eucalyptus and Spearmint Body Lotion ($13)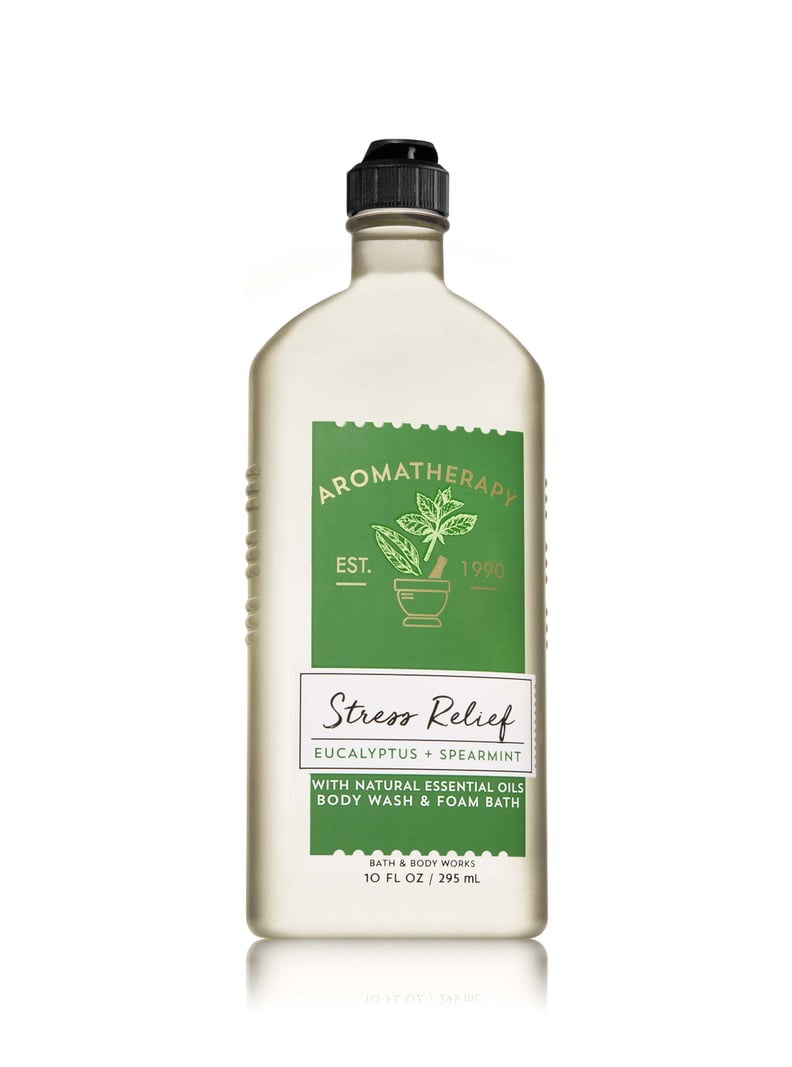 Stress Relief Eucalyptus and Spearmint Body Wash and Foam Bath ($13)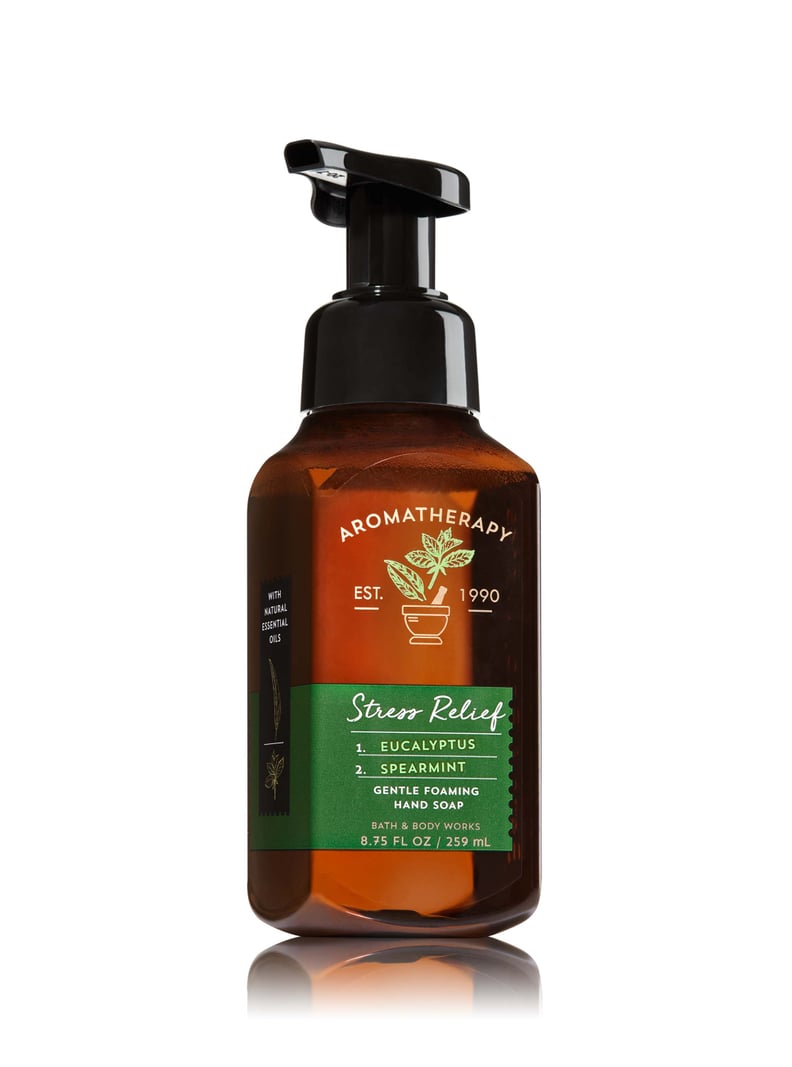 Stress Relief Eucalyptus and Spearmint Gentle Foaming Hand Soap ($6)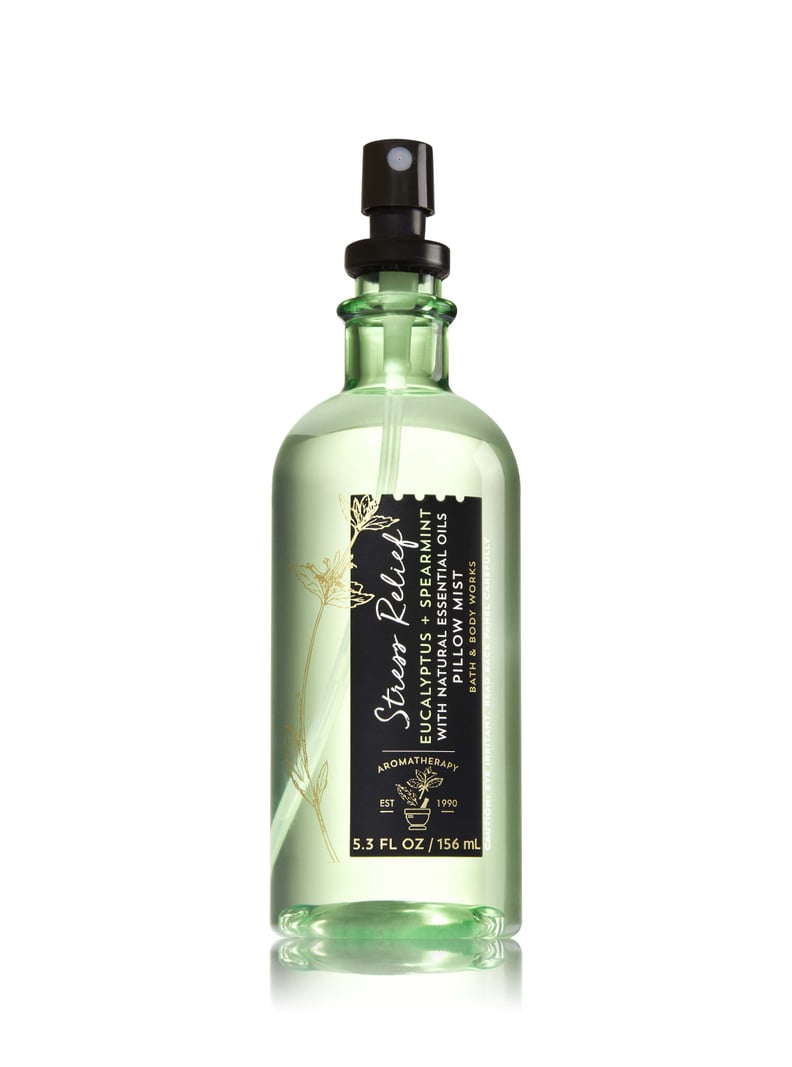 Stress Relief Eucalyptus and Spearmint Pillow Mist ($12)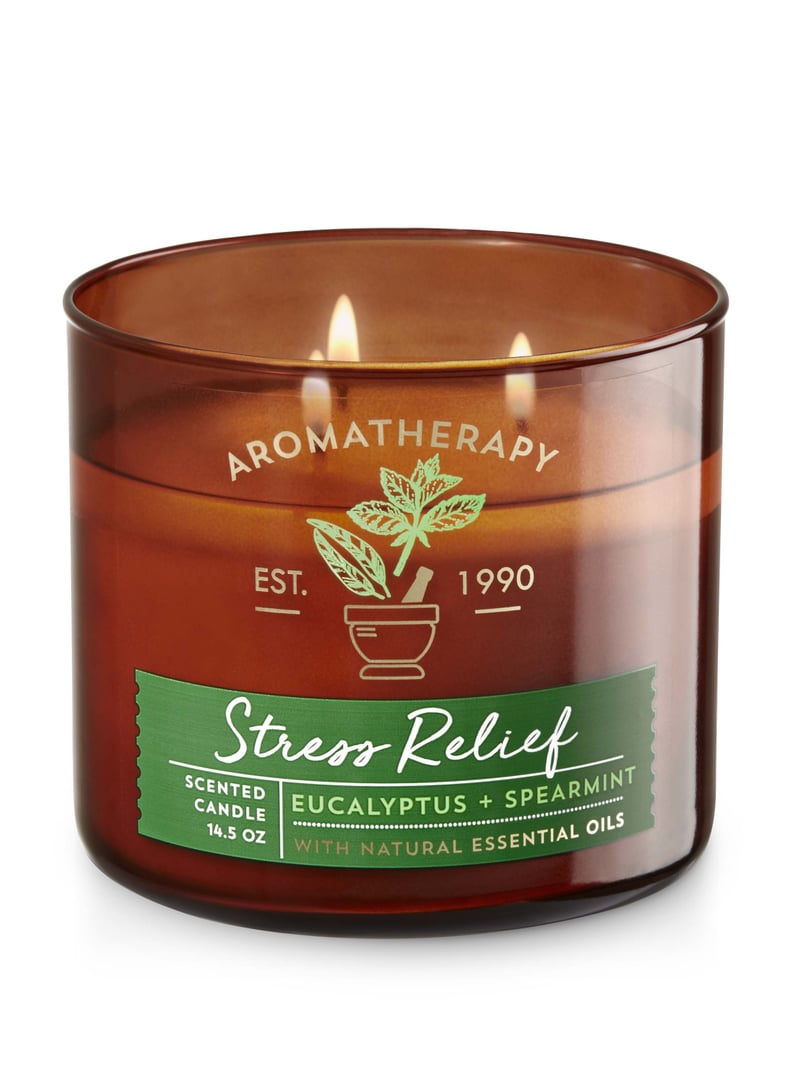 Stress Relief Eucalyptus and Spearmint 3-Wick Candle ($22)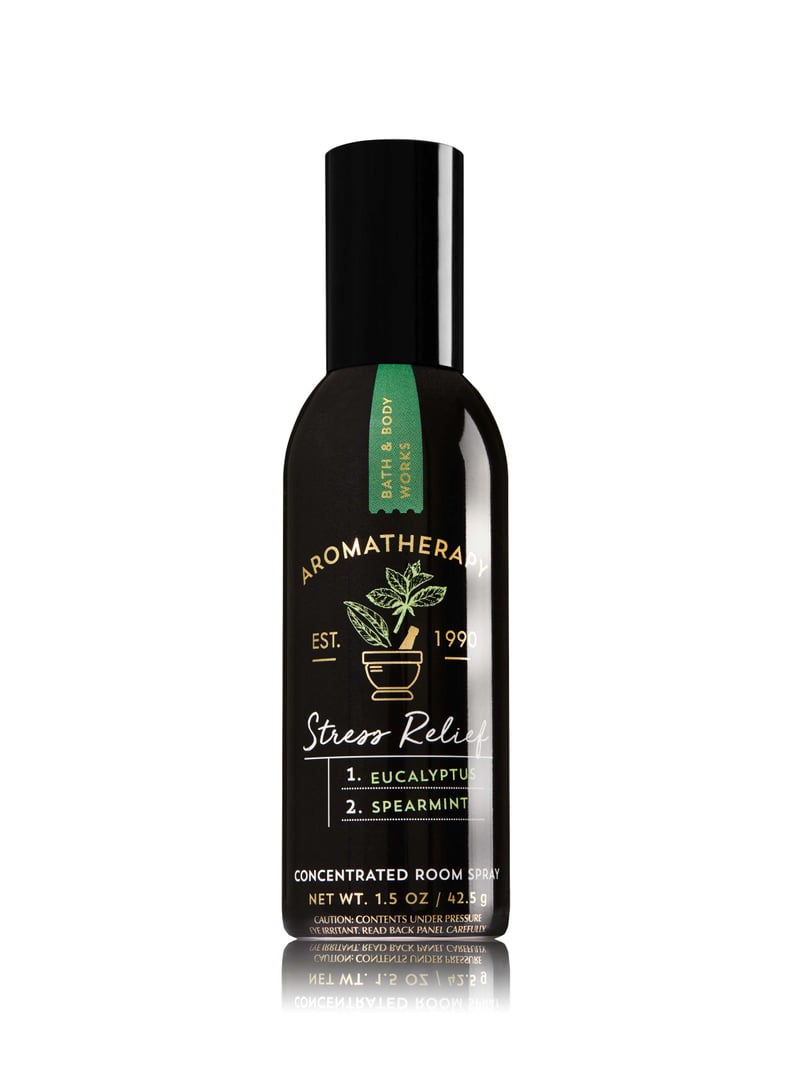 Stress Relief Eucalyptus and Spearmint Concentrated Room Spray ($7)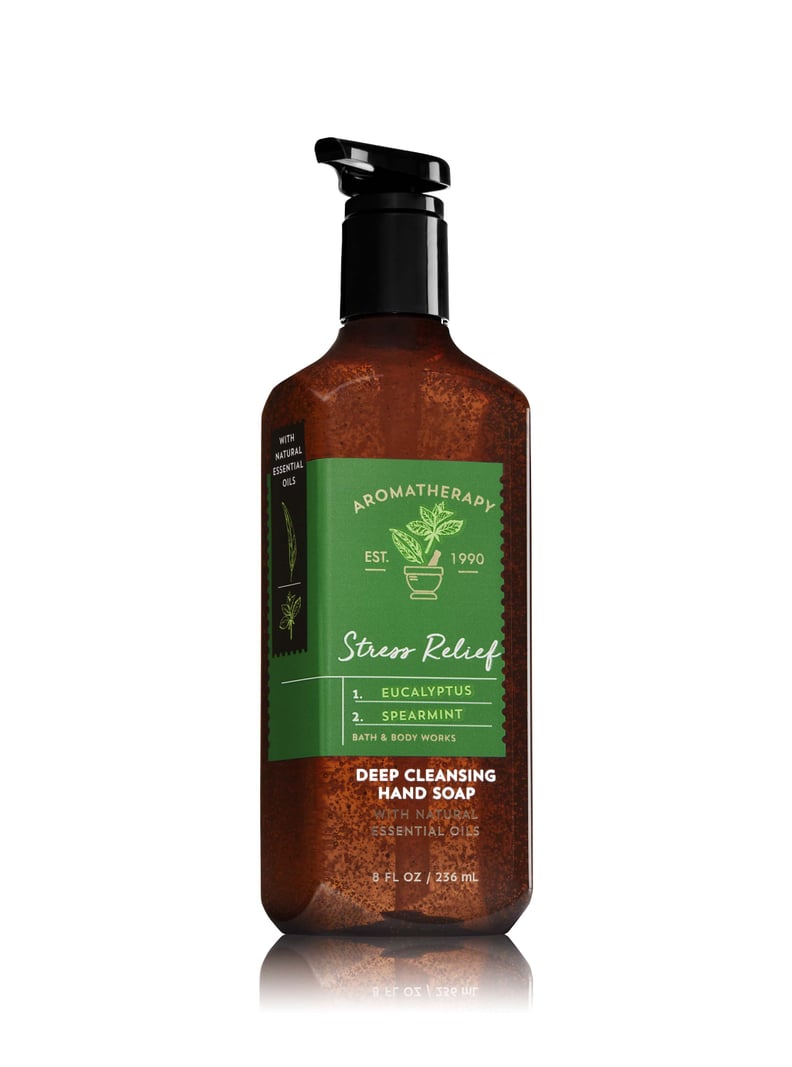 Stress Relief Eucalyptus and Spearmint Deep-Cleansing Hand Soap ($6)