The Best Beauty Tips Editors Have Ever Received From Their Mothers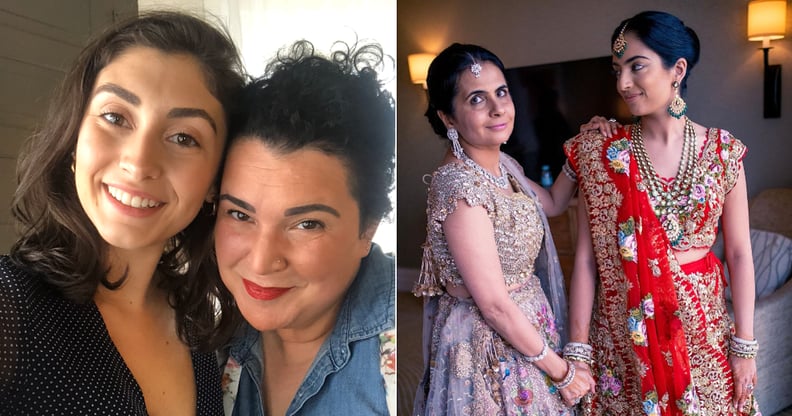 POPSUGAR Photography | Jessica Harrington/ Nikita Charuza
POPSUGAR Photography | Jessica Harrington/ Nikita Charuza
As POPSUGAR editors, we independently select and write about stuff we love and think you'll like too. If you buy a product we have recommended, we may receive affiliate commission, which in turn supports our work.
For many of us, our first exposure to beauty products and rituals came from watching the things that our mothers or mother figures did. From passing on traditions they grew up with to quickly applying lipstick on their way out the door or doing a dedicated skin-care routine each night, many of our beauty and self-care lessons have been handed down from the maternal figures in our families.
For some, these moments planted the seeds for their own self-care rituals. "I'm that kid who grew up playing around in my grandmother's vintage perfume cabinet, messing with my mother's lipstick, and getting into their jewelry boxes," Brianna Arps, founder and CEO of Moodeaux, previously told POPSUGAR. "Being around really strong women who took pride in their appearances and self-care routines growing up really helped me identify the role that beauty could play in everyday life. Watching them also helped me to create some of my own routines as well."
For others, they served to prove that you can truly do anything. "My mother believed in herself like no other. She would put on a full face of makeup to go to work at the post office," Kim Roxie, founder and CEO of LAMIK Beauty previously told POPSUGAR. "When I thought about her and the confidence that she possessed, I knew I could get over my fears . . . and make my own cosmetics line."
Beauty, for many mother figures and the people they helped to raise, has often provided moments of safety, education, and cultural pride. Tips shared during mundane conversations in childhood homes have helped to navigate awkward teenage years and have provided comfort on the journey into adulthood. Though conversations around beauty continue to evolve, there's no expertise quite like a mother's.
So ahead of Mother's Day, we asked POPSUGAR editors to share the best tips that their mothers or mother figures have ever given them.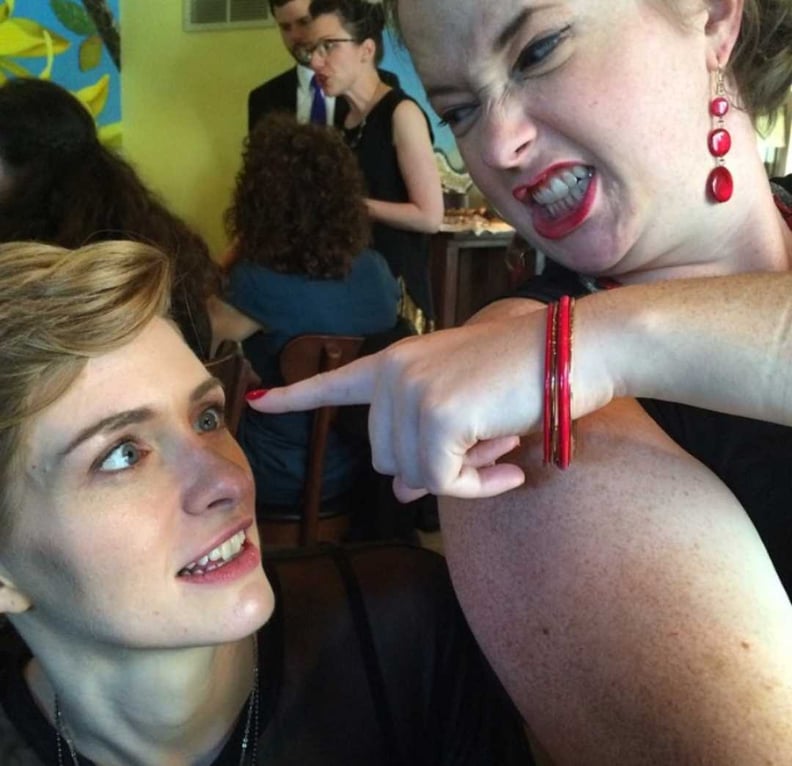 Keep Your Beauty Routine Sustainable
"My big sister Sara has been a mother figure to me in many ways, maybe most of all when it comes to beauty. Among other things, Sara is a makeup artist, and I was her first practice subject back when we were doing summer musical theater camps and afternoon and weekend classes for kids at our town's local theater.
"I still lean on her a lot for critique and advice when I'm putting drag looks together or trying to learn something new. When it comes to advice, Sara is always on me about using clean brushes, getting every speck of makeup off my face before I go to bed, and not using my fingers to apply my makeup. In one of her other lines of work, she's been involved in creating science video content and she's gotten me to think really hard about the environmental impact of my beauty routine.
"So, thanks to Sara, I've picked up a spinning makeup brush cleaner ($20, originally $30) to make washing my brushes super-fast, good ol' Garnier micellar water ($8) for days when I wear super-heavy makeup, and reusable cotton rounds ($13) that eliminate waste. Sara really has more aunt vibes than mom vibes, but Aunts' Day is apparently in July, and I'm fine praising her twice." — Beau Brink, senior SEO manager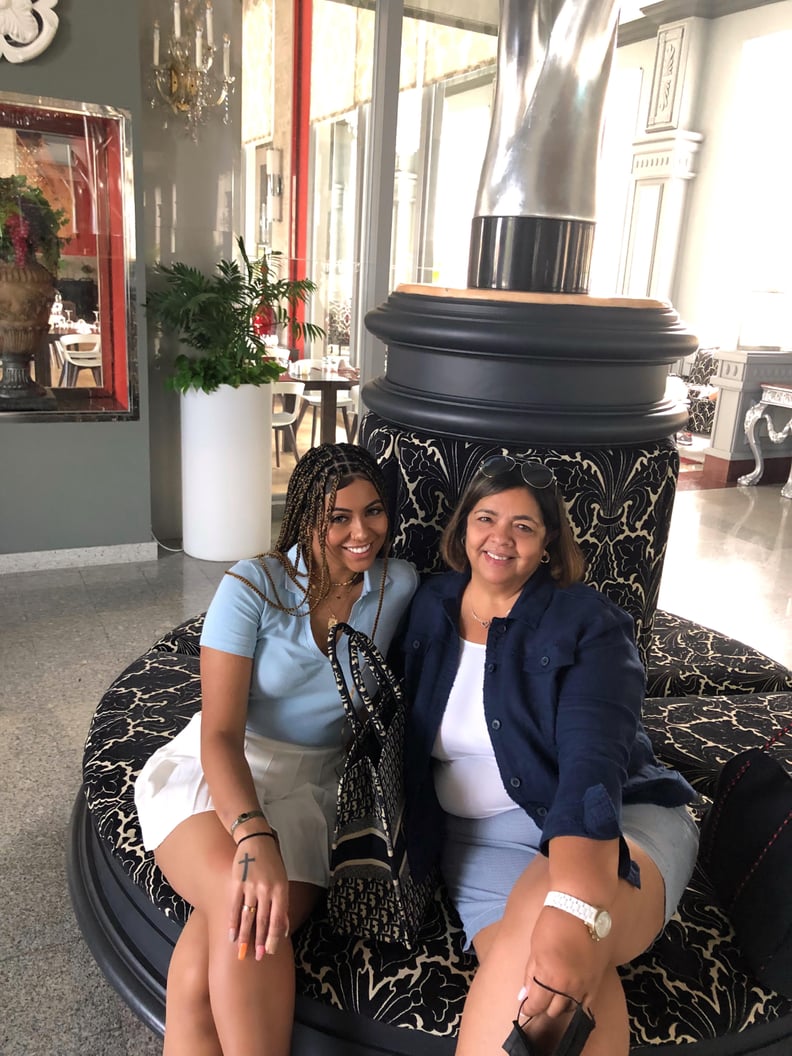 Always Double Cleanse
"Some of my favorite memories with my mom are of us doing our skin-care routines together in my bathroom. She went above and beyond to show me how to properly take care of my skin from an early age.
"The best beauty tip I ever received from her was to always double cleanse, especially on the days that I'm wearing makeup. We tend to forget that our skin naturally builds up oils throughout the day and regular cleansing is sometimes not enough. The Camellia Oil ($48) from Tatcha is my mother's and my holy grail. Not only does it efficiently melt away all of my makeup, but it also leaves my skin feeling so smooth afterward, without stripping away my moisture barrier." — Indira Diaz, social strategy coordinator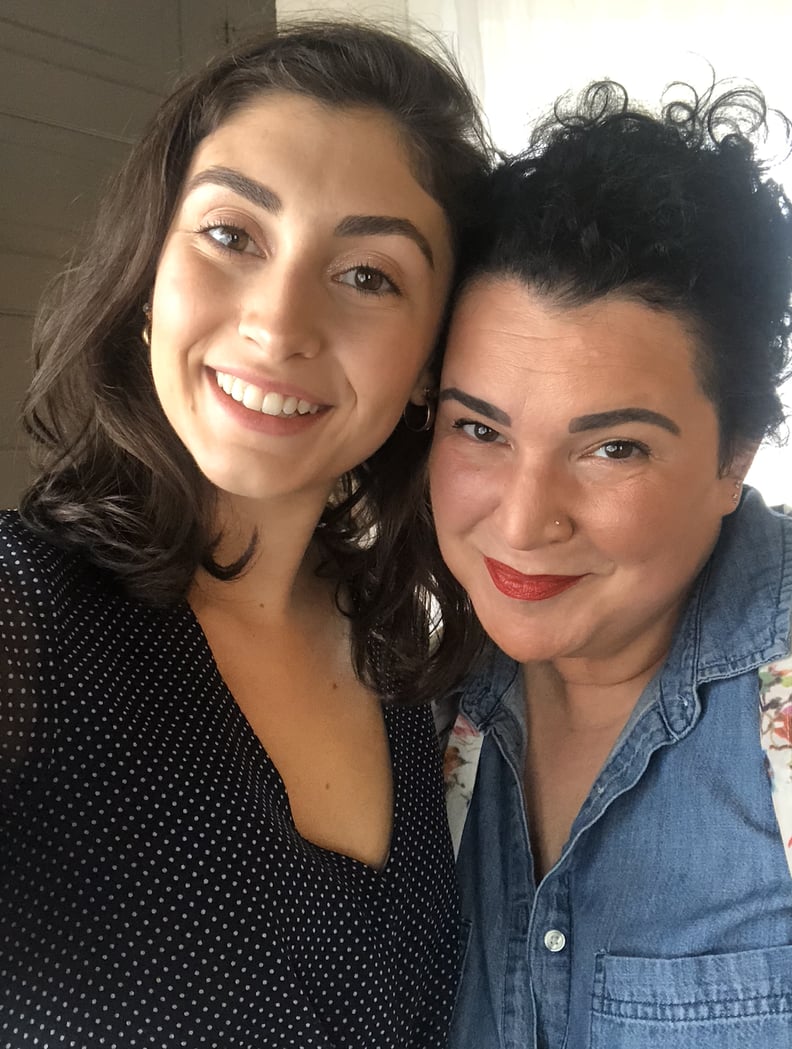 Don't Touch Your Eyebrows
"After plucking away her own eyebrows to the point of no return in the '90s, my mom never let me over-pluck my brows when I was in middle school. She warned me endlessly how they'd never grow back and I'd one day regret it.
"Instead, she took me to a professional to get them waxed every few weeks, which was a pretty big deal because we didn't frequently spend money on things like that. That was the biggest piece of beauty advice she gave me, and I have her to thank for the full brows that I still have today." — Jessica Harrington, beauty editor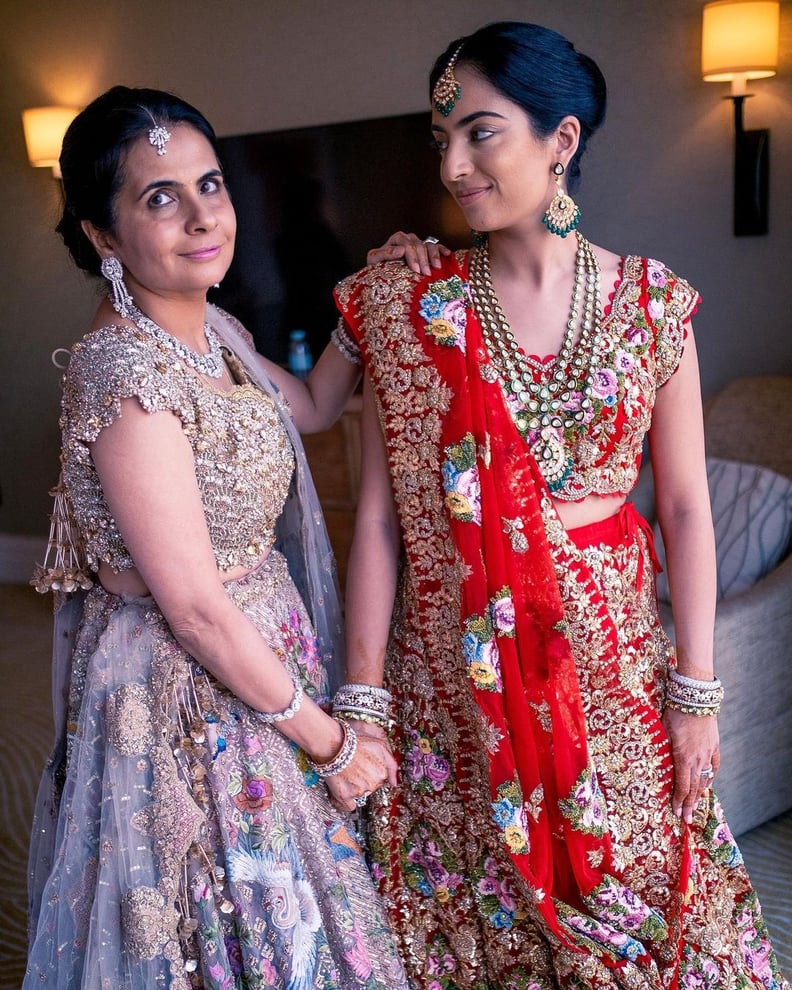 Hair Oiling Does Wonders For Your Hair
"The best beauty tip I've ever received is actually one that's been passed down through generations from my mother, my grandmother, and great grandmother. It was to remember to take care of your hair with a weekly hair-oiling ritual. We would create our own amla and coconut hair oils and even face masks every Saturday morning, and now it's a tradition that I do with my daughter as well." — Nikita Charuza, fashion editor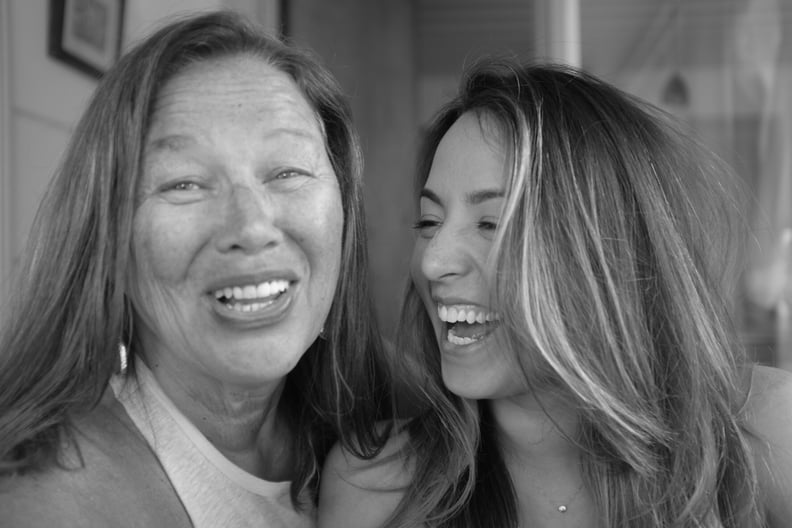 Never Forget to Moisturize
"My mom has never been into hair or makeup, and she honestly wouldn't know what to do with most skin-care products. However, growing up, she always made sure I moisturized. Whether it was my face or my body, lotion was the one beauty product she made sure I never skipped out on.
"To this day I still have a very intense moisturizing routine I do twice a day, without fail. So I can thank my mom for my amazing personality, stunning good looks, and of course, my super-soft skin." — Renee Rodriguez, staff writer and social producer