The Beauty Products I'm Using in My 30s That I Avoided in My 20s
About a year and a half ago, a major era in my life officially ended: my 20s. I'd love to tell you that the transition was a seamless one and that life as an official 30-something is not much different from my "golden years" — but that would be a big fat lie. The ushering in of my 30s brought with it a slew of epiphanies, one of which involved my physical appearance. Like many 20-somethings, I went about my day and life with a sense of immortality. Things like moisturizer, SPF, and other skin protectors always took a backseat to more immediate beautifiers like fancy foundations, bronzer, bright-colored lipsticks, and all the mascara.
But once I turned 30, it seemed that almost immediately I found myself grappling with beauty issues that had never even crossed my mind as a carefree 20-year-old: the early stages of crow's feet, neck lines, adult acne, gray hairs, dull skin — all these fun little changes have been rearing their ugly heads, and I'm not loving it. And while my initial reaction was to panic and consider taking up permanent residence in the comfort and confines of my bed, I opted for the more mature move: being proactive.
I've devoted hours to researching 30-something skin and the beauty products needed to keep it looking and feeling healthy (and youthful!). It's safe to say my once-simple beauty routine has gotten quite the overhaul and now includes newcomers like night creams, retinol serums, peels, root cover-up, and no-nonsense sunscreen (hello, SPF 50). Keep reading for the products I swear by now!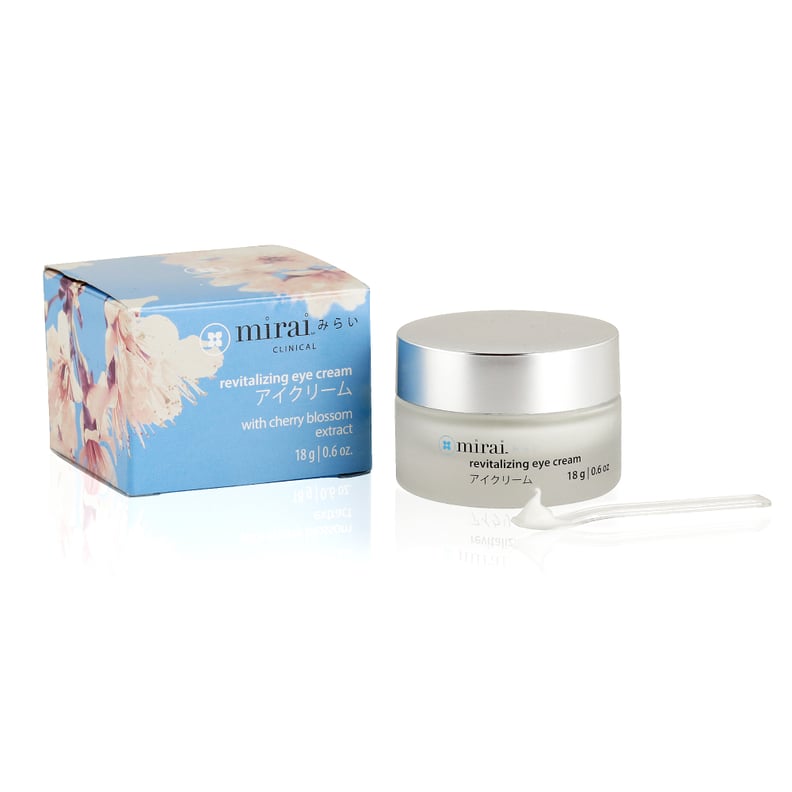 Eye Cream
A few weeks into turning the big 3-0, I developed a strange habit. I found myself waking up in a panic, frantically skimming through Facebook and Instagram, comparing my current face to the one from my 20s. I zoomed in and out of images, dissecting every expression and posture. To my relief, not a ton had changed. Why would it? The face smiling back at me was still me.
However, one thing I see changing are the little lines around my eye area, which is not-so-affectionately known as "crow's feet." Over time, these lines get deeper and more pronounced when not addressed early on. In seeing these tiny little crinkles start to become more prominent (which, in reality, are not a terrible thing, as they just prove that you're a pleasant person who likes to laugh and smile a lot), I decided to take action.
I immediately added a hydrating, smoothing eye formula — Mirai Revitalizing Eye Cream ($54) — into my daily and nightly skin regimens. I like that (unlike some of my other antiaging remedies) this cream has natural extracts including silk tree and cherry blossom. The texture is fairly thick, so a little goes a long way. I end up applying any excess to my mouth area and neck to keep those area wrinkle-free, too. I understand that age and wisdom are often reflected in the eyes, but I'm all for fooling everyone into thinking I'm young and naive.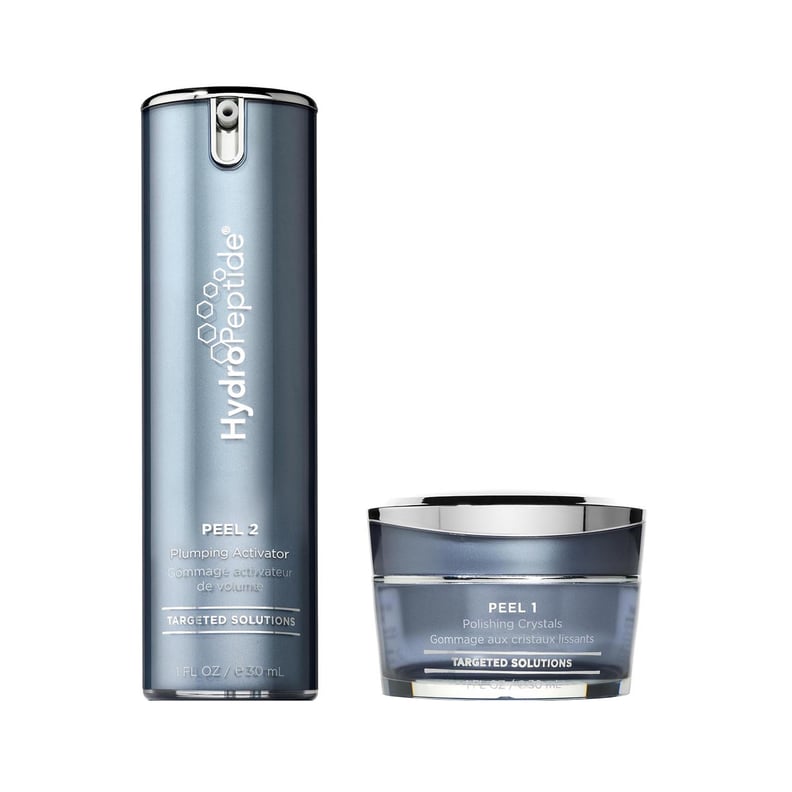 Retinol
I was one of the lucky ones to come of age in the '90s and early millennium, so I am of the tribe of Jennifer Aniston worshippers. Even if you're not one to quote Rachel Green all day long or have Jen's dating history memorized by year and Oscar date, you have to admit that the woman does not age. So it comes as no surprise that, when it comes to Jennifer, my approach is always "I'll have what she's having."
I once read that Jen is an embracer of retinol, a form of vitamin A that helps promote cell generation and prevent wrinkles from forming on the face. I quickly tracked down a concentrated serum — HydroPeptide Anti-Wrinkle Polish & Plump Peel ($78) — and worked it into my nighttime routine, after cleansing and toning.
What I love about this formula (and retinol in general) is that in addition to brightening and refining the skin, it's actually pretty effective in addressing adult acne. The active ingredient in the serum, retinyl palmitate, gently exfoliates while tightening and cleaning out pores so my oily skin is kept in check. I've definitely noticed an improvement in the texture and appearance of skin. It's got a nice, natural shine to it, and I'm all about that.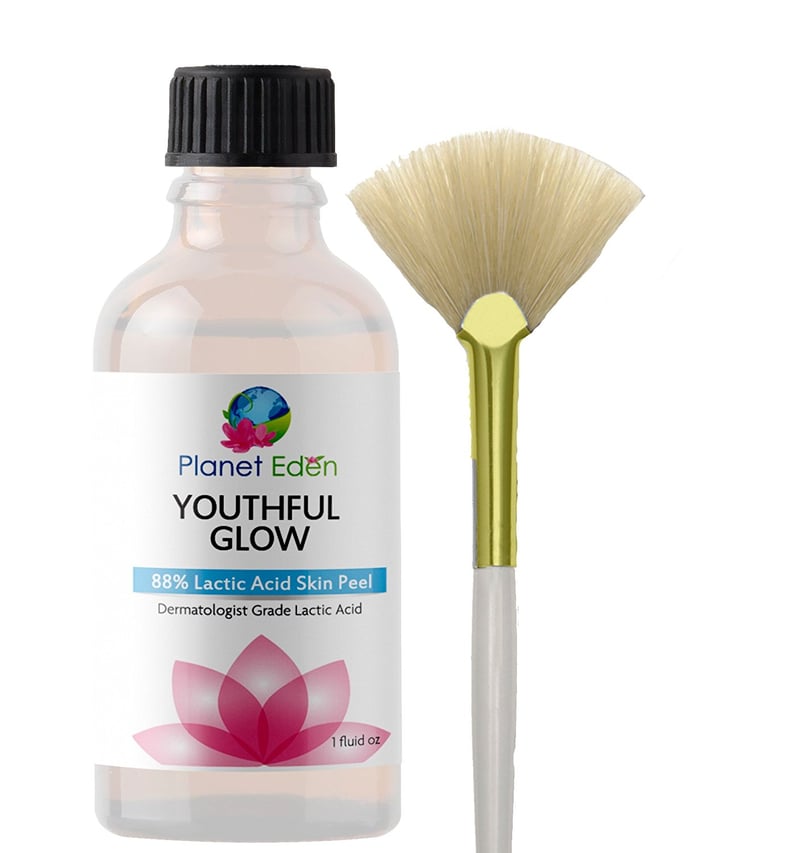 Peels
In my 20s, the very idea of a peel brought up a scene in Sex and the City when Samantha Jones's freshly peeled (and horrifyingly raw) face was compared to beef carpaccio. But now that I'm older, wiser, and experiencing the trauma of dull skin and dark spots, I see that peels are a gift from the beauty gods. Yes, they remove a layer of skin and leave you looking like the Crypt Keeper for a day or so, but the fresh, new skin that resurfaces is brighter, smoother, and super radiant. So peel away, I say.
I also found a more gentle at-home version that I use about twice a month or so to give my skin a little recharge, Planet Eden's Youthful Glow Lactic Acid Peel ($31). This bad boy is sold on Amazon and definitely packs a wallop of exfoliation. Because of its high lactic acid content, it can heat up the skin pretty quickly and feel a bit itchy and uncomfortable, especially for the first few uses. So I suggest diluting and leaving it on for a shorter amount of time than is recommended if your skin is of the more sensitive variety.
This has been great in adding a nice glow and evening out the tone of my skin. I highly recommend it if you don't want to go the professional peel route.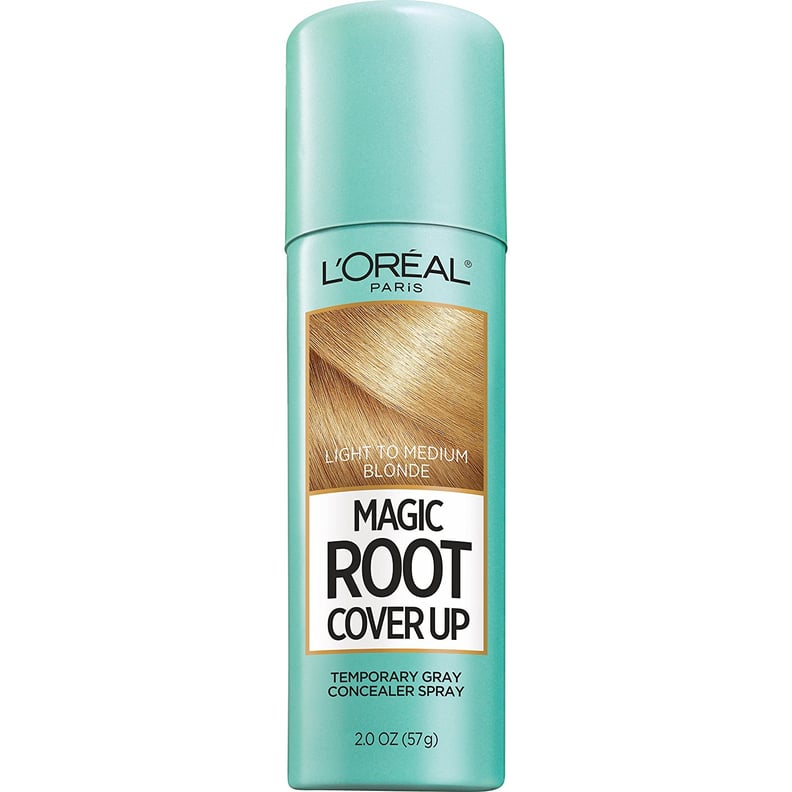 Root Cover-Up
For all of my life, my thick, rich brown hair was my crowning glory — literally. I lived in an ignorant state of bliss, believing that I'd be enjoying my shiny, chocolate halo of hair for eternity. My happy denial came to a shocking stop when I noticed bright silver strands sprouting at the crown and along the side part I've kept in place for the past 10 years. WTF?! The humility of having people point out my silvery beacons of age was more than I could take, so I sucked up my dignity and invested in a root spray, which I use daily.
My saving grace is L'Oréal Paris Magic Root Cover Up ($11). I like that this is a temporary solution that washes out easily and doesn't build up on my scalp. I spend enough on getting my hair cut, and I'm not at the point where I need to be getting my roots professionally dyed regularly. This is an ideal (and economical) solution for me. I literally keep a bottle in my car for quick touch-ups if a new strand of gray or silver appears.
Décolleté Lotion
I believe most women grow up with the notion that their faces are the only tellers of age. Wrinkles, dark spots, sagging skin — we all believe it only occurs on our mugs. I, too, was raised on this unfounded principle. It just so happens that the neck and décolleté areas are more prone to premature aging, due equally to the fact that they are regularly exposed to the elements and the region we most often neglect.
Luckily for me, I learned this superimportant fact during my time as an editor for a national skincare magazine. As soon as I hit the third decade of my life, I began showing the same love I offered my face to the region below the chin. Cleanser, exfoliant, moisturizer, SPF — you name it, I put it on my neck and boobs. Also, I've invested in one product that is designated to just my chest region — Epicuren Colostrum Luminous Glow Cream (starting at $84).
I heard about the moisturizing wonders of colostrum, which is a form of milk from mammary glands of mammals (fun fact) that contains exfoliating and hydrating enzymes. I'm very liberal with this stuff and spread it all over my chest whenever I get a chance. I've noticed that my skin doesn't get dry or tight throughout the day the way it once did. Who knew breast milk could benefit us as adults?