Bebe Rexha on Experimenting With Beauty at Home: "I Love Being Able to Transform My Mood"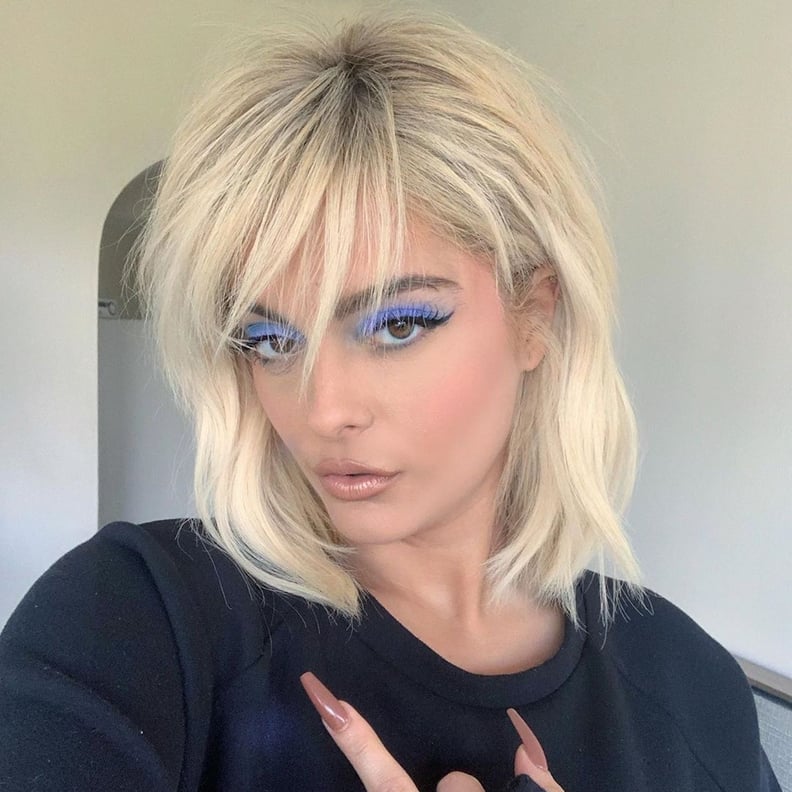 Every editorial product is independently selected by our editors. If you buy something through our links, we may earn commission.
Bebe Rexha isn't letting her regular beauty routine slip through the cracks since being at home. In fact, she's been using this time to experiment with different makeup and nail looks.
"I've been doing my own makeup a lot and trying different looks," she told POPSUGAR. "I see makeup as a true form of artistry, and I love being able to transform my mood with different colors. I've tried a lot of things — I've been working with graphic liner and did a superpigmented blue eyeshadow look that I shared on my Instagram. Beauty offers a moment of self-care to a lot of us, and it's definitely an outlet for me."
"I see makeup as a true form of artistry, and I love being able to transform my mood with different colors."
Rexha's penchant for beauty as a form of self-expression was the driving force behind her most recent collaboration with SinfulColors. She partnered with the brand to launch two all-new press-on nail designs that especially come in handy for those of us looking to continue experimenting with nail art while staying at home.
"Being a performer, there are times when I've wanted to express myself with multiple vibes in a short period of time, and to me, nails are a big part of that — which is where press-ons definitely come in handy," she said. "Especially right now, I've been turning to press-on nails, because I miss going to my favorite nail artist. I'm no nail pro, so the SinfulColors CLAWS collection gives me the chance to still rock nail art at home."
The CLAWS collection features nine press-on nail designs that could all pass as the work of a pro nail artist. Rexha designed two styles in the collection: Rough n' Rosey, which is available now, and Pearls n' Roses, which will be available at Walmart by the end of May. Both styles are similar in that they feature a matte black base and are embellished with pearls and a rose.
"I wanted this design to really express my signature look — Old Hollywood style with a modern edge," Rexha said. "I love a pearl, but it needs to be mixed with a little bit of rock 'n' roll. I had this idea for them on a nail, entwined in chains and deep red roses — and that's how my designs were born."
On top of the designs being salon quality, each 3D nail retails for just $8, while 2D nails will set you back $6. All of them can be applied with an included adhesive tab as opposed to messy nail glue. Check out the CLAWS collection ahead.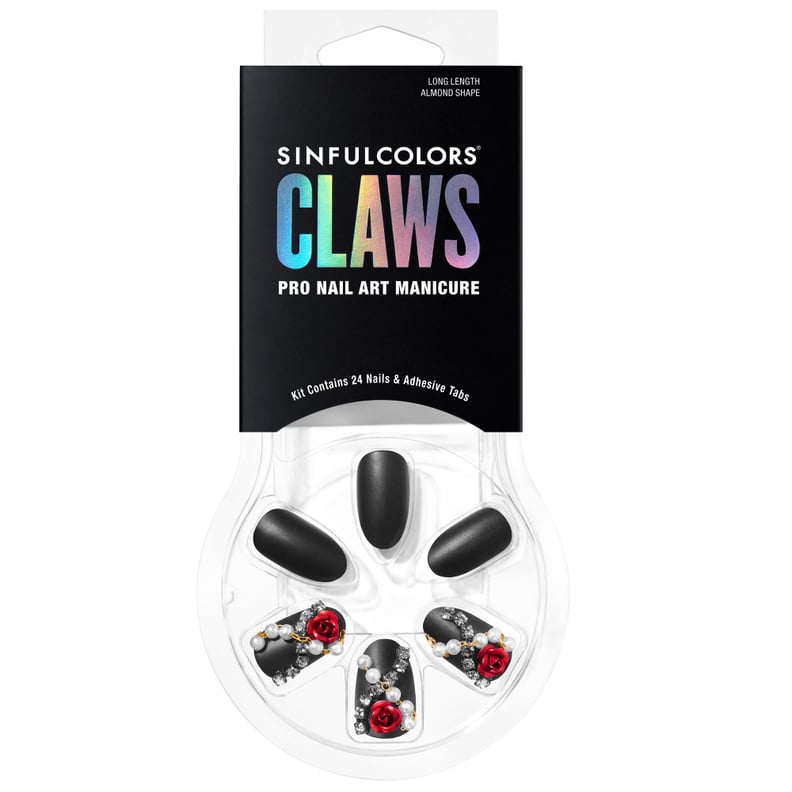 SinfulColors 3D CLAWS Press On Nails, Rough n' Rosey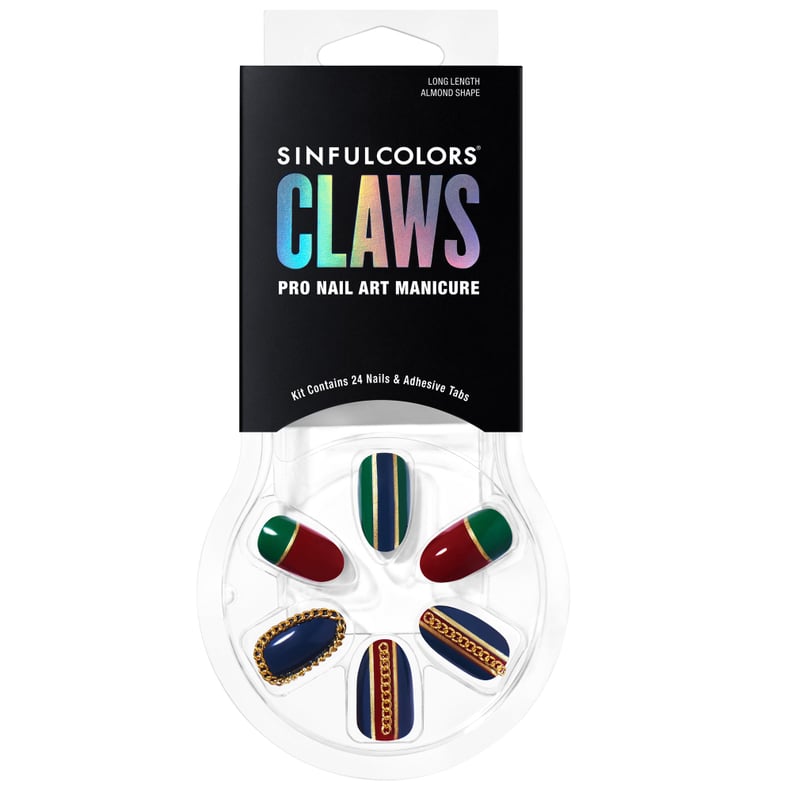 SinfulColors 3D CLAWS Press On Nails, Neo Reno Rush
SinfulColors 3D CLAWS Press On Nails, Up In Chains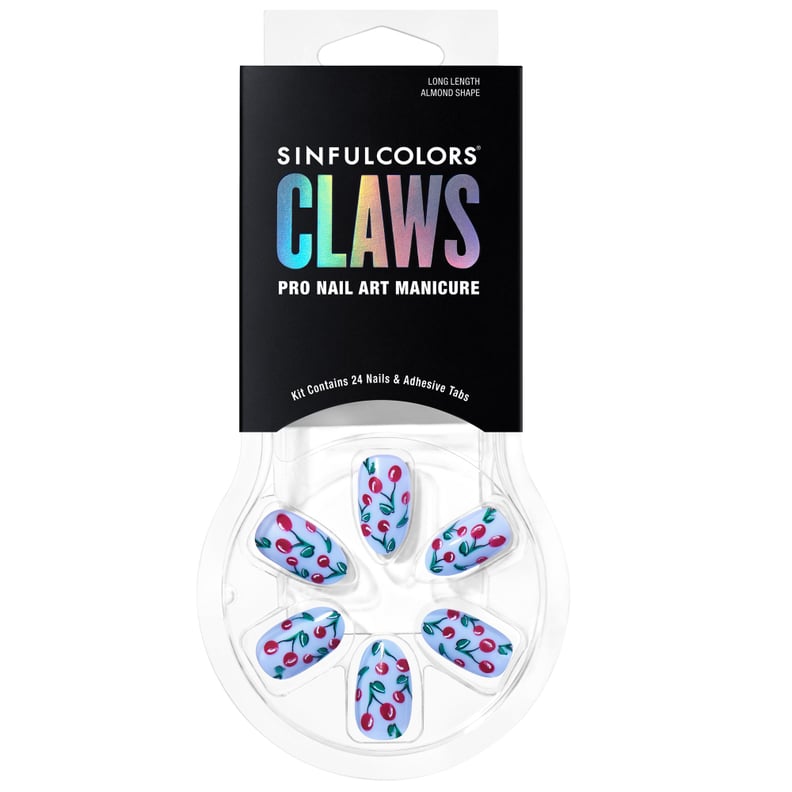 SinfulColors 2D CLAWS Press On Nails, Cherries On Top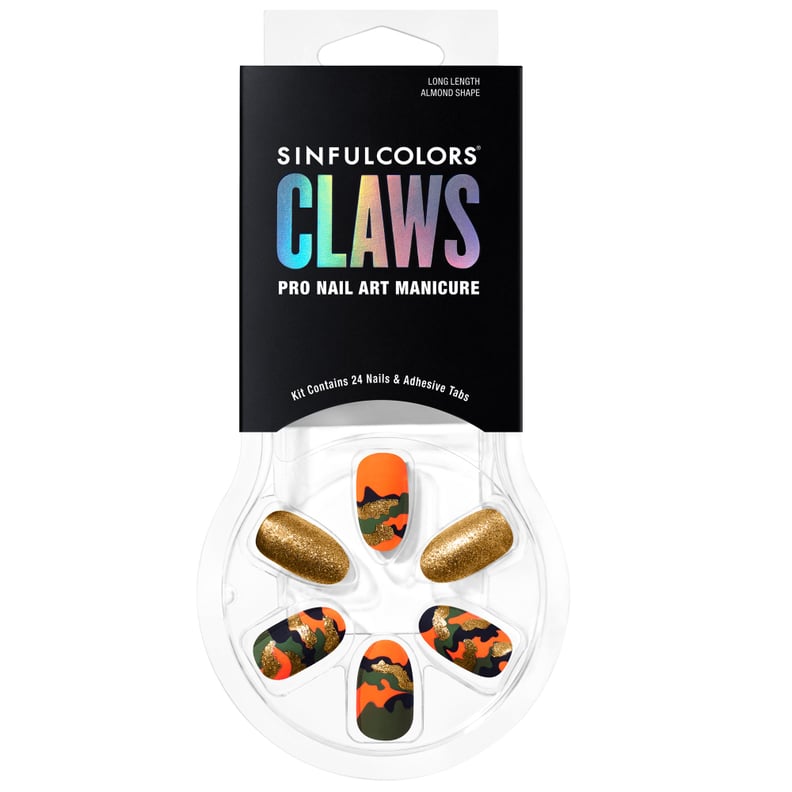 SinfulColors 2D CLAWS Press On Nails, Femme Fighter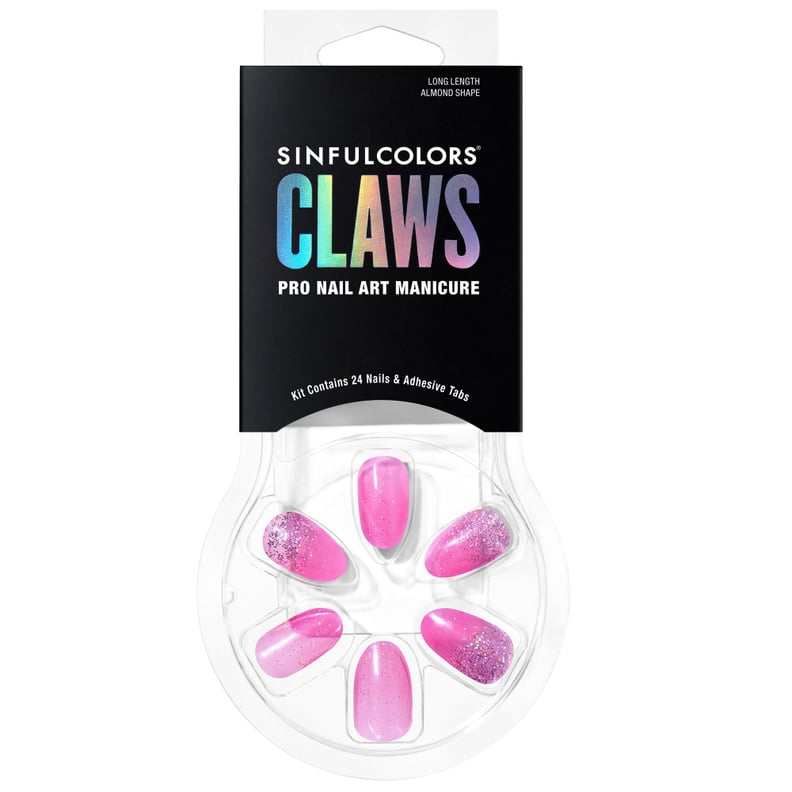 SinfulColors 2D CLAWS Press On Nails, Holo Jelly Bling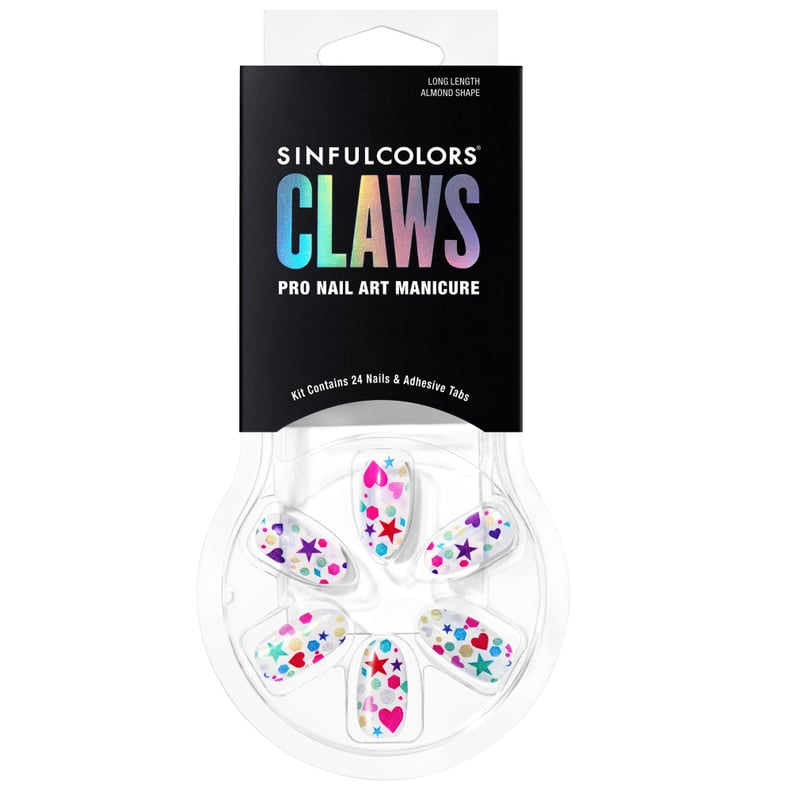 SinfulColors 2D CLAWS Press On Nails, My Party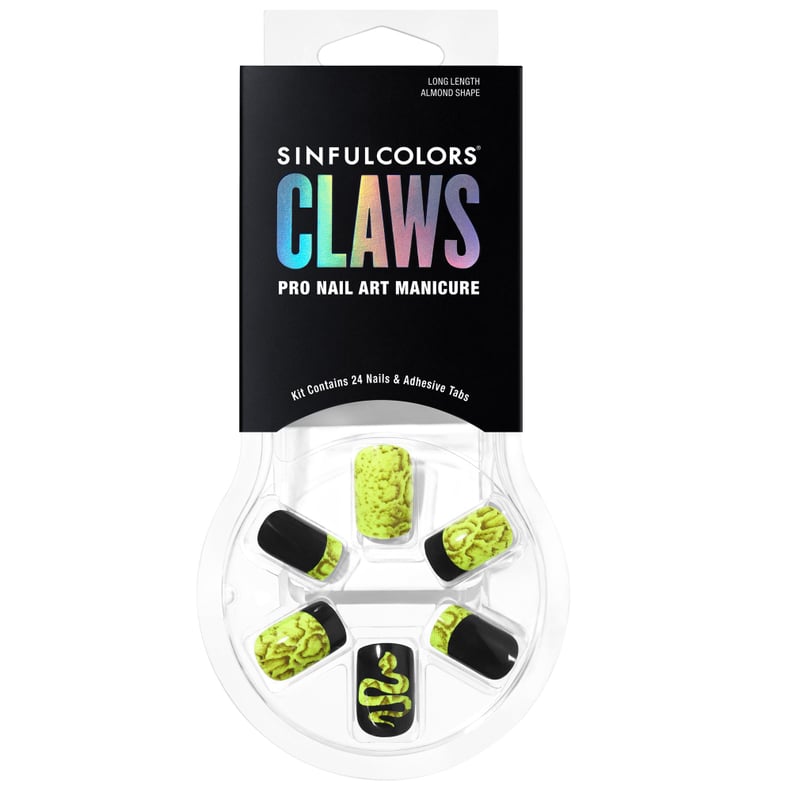 SinfulColors 2D CLAWS Press On Nails, Snake Charmer