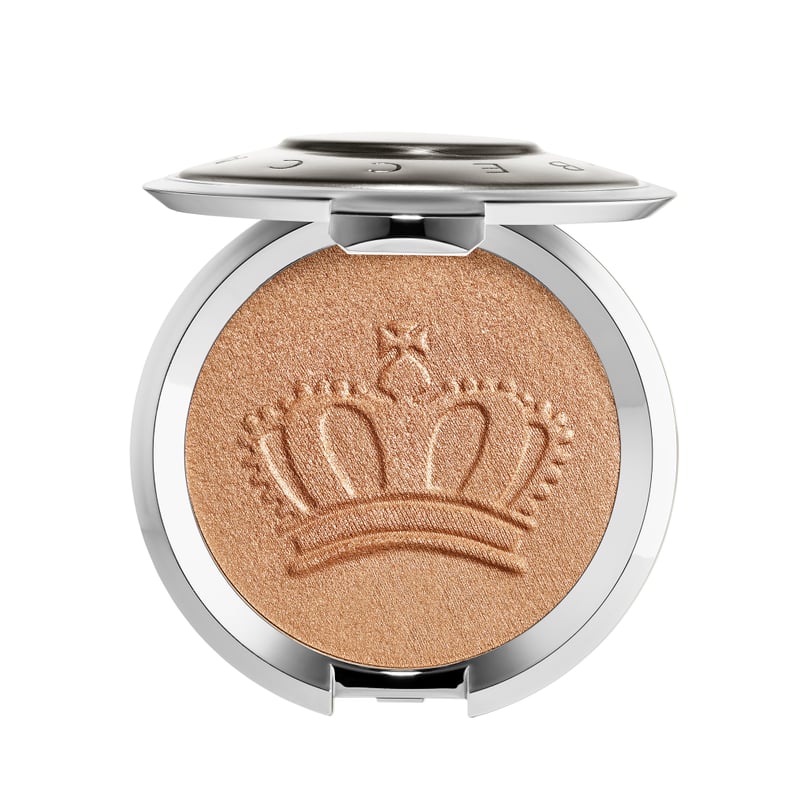 If you live in the states and plan to watch the Royal Wedding, you'll have to wake up anywhere between 3 a.m. and 6 a.m., depending on your coast. That's probably too early to justify wearing real pants, let alone makeup, but we found one regal highlighter that just might change your mind.
The limited-edition Becca Shimmering Skin Perfector in Pressed Highlighter in Royal Glow ($38) comes adorned with a headpiece inspired by the Queen's iconic Crown Jewels. Like all 16 other iterations of the popular luminizer, this bronze-opal shade gives you more of a warm glow than an out-there "shine," which makes it perfect for 9-to-5 wear.
Except you're a princess, so you probably don't do 9-to-5.