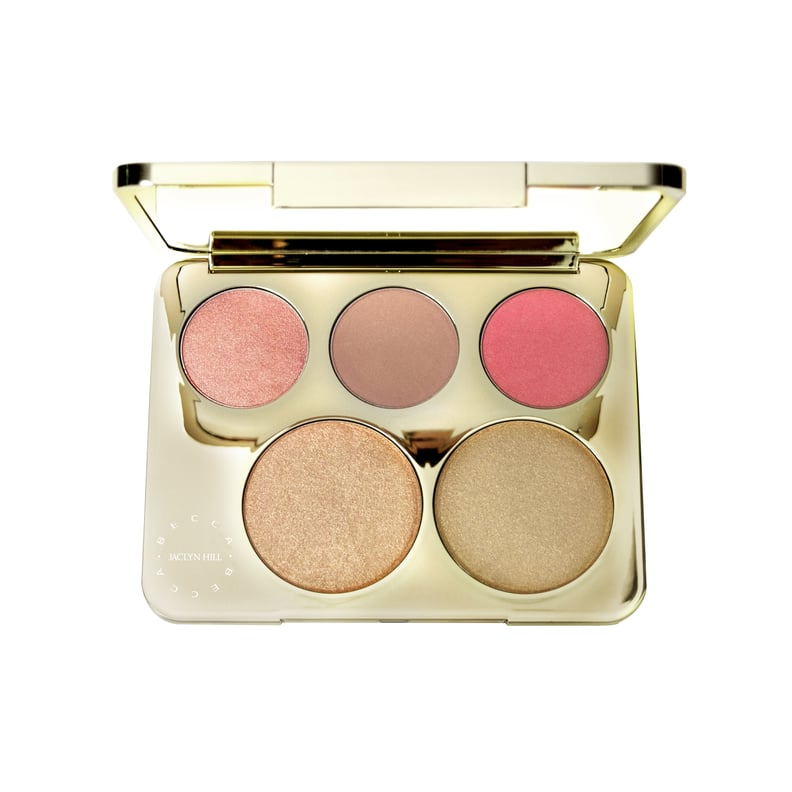 Courtesy of Becca
Courtesy of Becca
As POPSUGAR editors, we independently select and write about stuff we love and think you'll like too. If you buy a product we have recommended, we may receive affiliate commission, which in turn supports our work.
When ogling Instagram makeup artists' selfies, we're envious of one feature in particular: their wet-look, highlighted cheekbones. Having seen some of these women in person, we know it's not the filters that make them shine brighter than diamonds — it's all about the products they use.
Makeup artist Jaclyn Hill is one such glimmering goddess (just look at her glow!). She caused a full-on frenzy last year when she launched her limited-edition collaboration product with beauty brand Becca, the highly coveted Champagne Pop Shimmering Skin Perfector Pressed. It sold out practically instantly, because the superpigmented, pinky-peach white gold illuminator flattered a wide variety of skin tones and provided that gleaming, strobed highlight that cosmetics junkies crave.
Due to the popularity of that one product, Becca snagged Hill for another lustworthy collaboration. Not only are there two palettes to snap up, Becca has made Champagne Pop a permanent member of its highlighting collection — and has produced in liquid and cream formulas, too! Read on to learn more about the products, then shop them on May 26 when they launch on Sephora's website (in stores June 16). These are bound to sell out quickly, so act fast.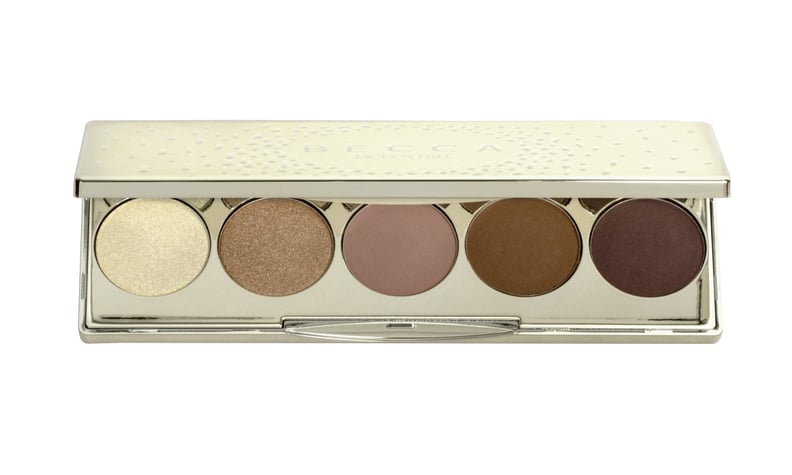 Becca x Jaclyn Hill Champagne Collection Eye Palette
This palette ($40) contains a blend of both matte and shimmering formulas, as well as a shadow shade inspired by Champagne Pop highlighter.
From left to right: Chardonnay (sheer gold with pink and yellow undertones), Champagne Toast (shimmering peach with a dash of cinnamon), Cordial (matte warm rose), Cognac (matte coffee), Bordeaux (matte chocolate wine)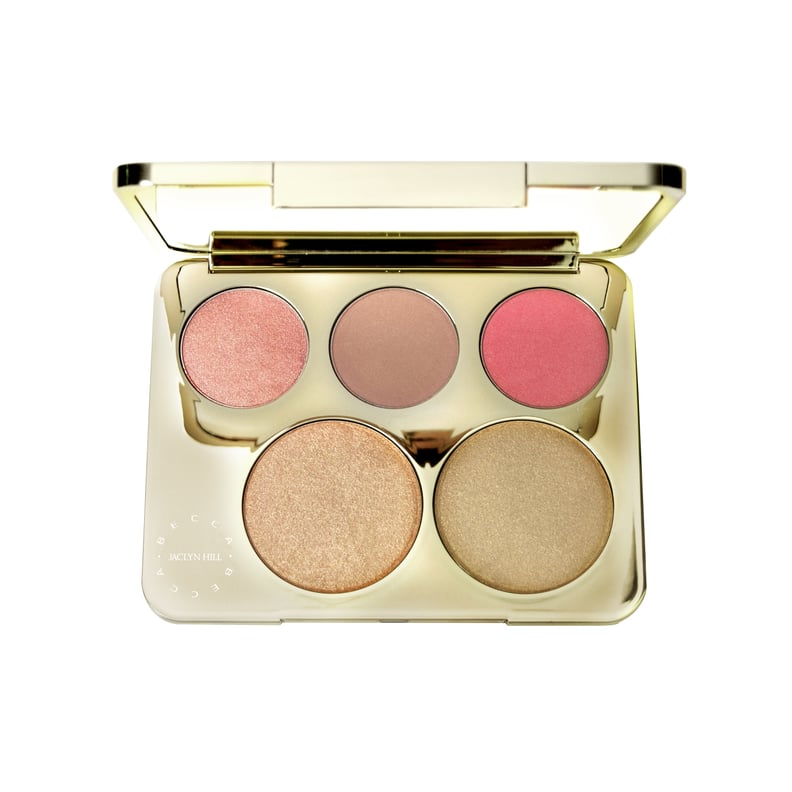 Becca x Jaclyn Hill Champagne Collection Face Palette
In addition to the iconic Champagne Pop highlighter, this compact ($52) contains three all-new blush shades and an exciting new highlighter hue.
From top left: Luminous Blush in Rosé Spritz (a shimmering coral-gold), Mineral Blushes in Amaretto (matte toasted almond) and Pamplemousse (matte warm pink), highlighters in Champagne Pop (soft white gold with pinky-peach undertones) and Prosecco Pop (medium warm gold)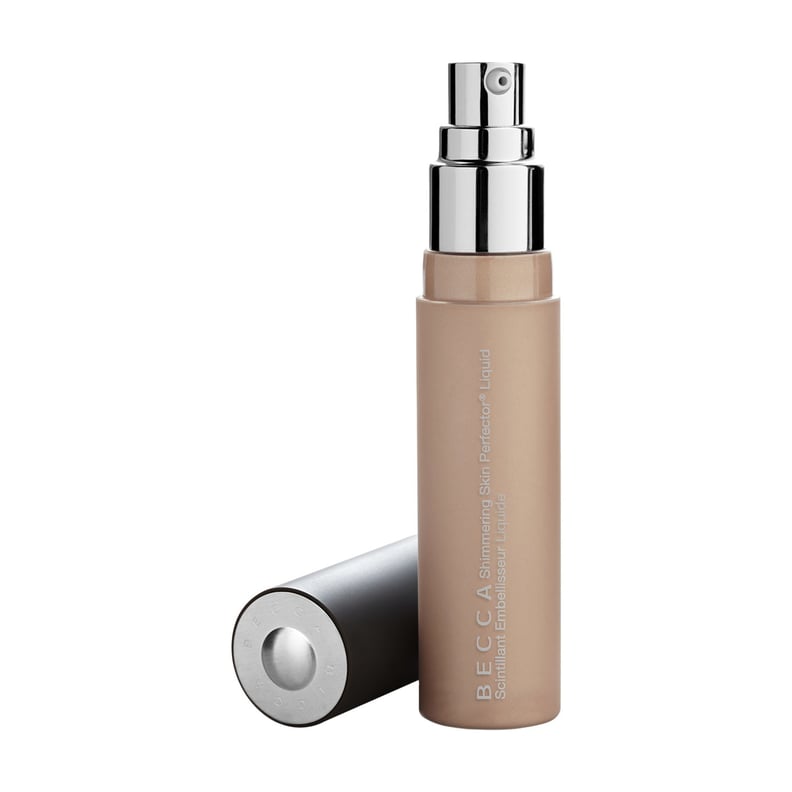 Becca Shimmering Skin Perfector Liquid in Champagne Pop
If you're looking for a more dewy, natural highlight, this liquid formula ($41) is the way to go. Try mixing a dab of it into your favorite foundation for a subtly sexy gleam.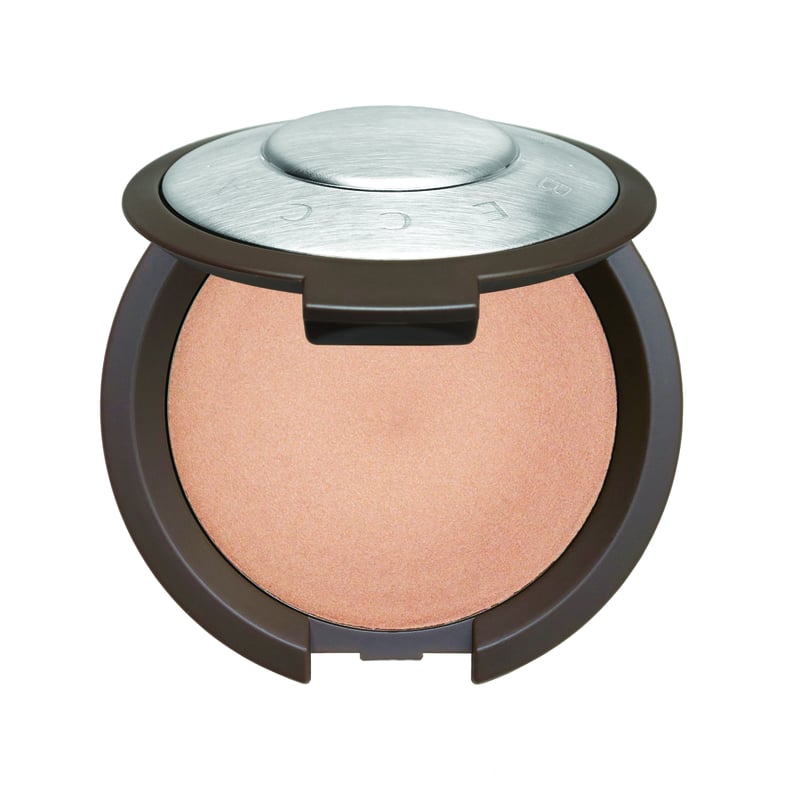 Becca Shimmering Skin Perfector Poured in Champagne Pop
This cream iteration ($38) of Champagne Pop is a bit more mattified than the classic powder, but provides a very similar shimmer to that of the liquid. If you travel a lot or like portable products, grab this one — there's no risk of spilling.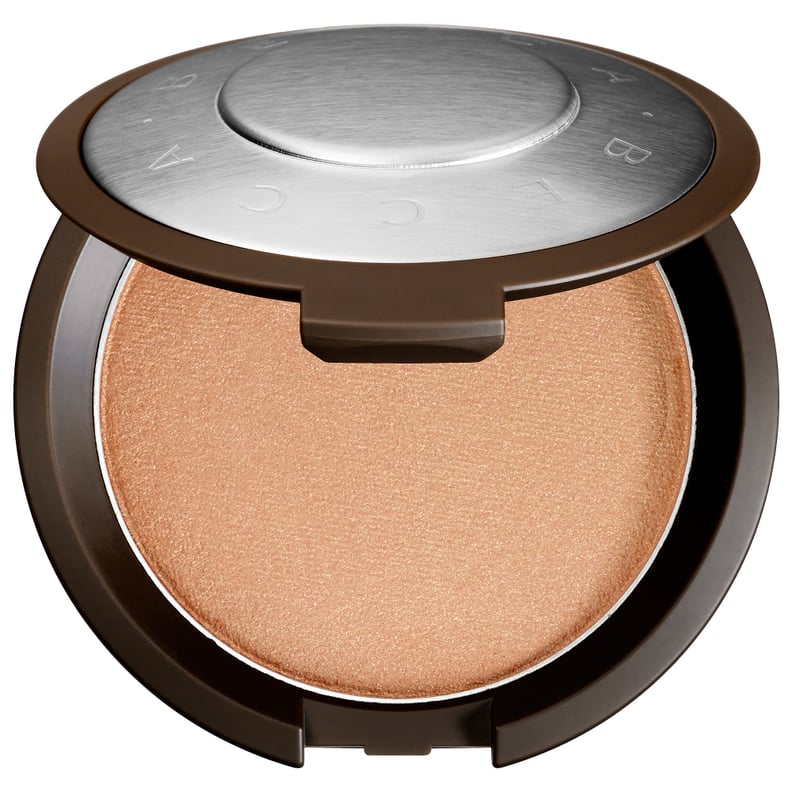 Becca Shimmering Skin Perfector Pressed in Champagne Pop
This supercreamy, pigmented powder ($38) is ideal if you're after a shiny, intense highlight. Try layering it with the liquid or cream version to make your glow really pop.