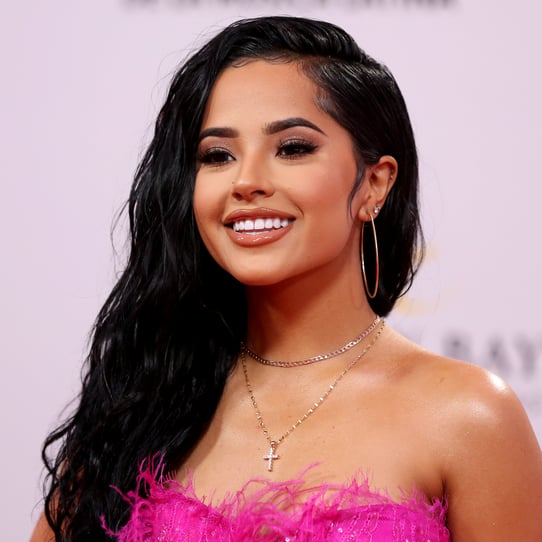 Becky G's hair appears to be getting increasingly shorter as we get deeper into Summer. The singer recently posted a photo of herself on Instagram with a bob hairstyle.
The hair look is an inverted bob — slightly shorter in the back and gradually getting longer toward her face — and is significantly shorter than her previous medium-length hairstyle. Though it's unclear if the look is permanent (it is possible that she is wearing a wig of the haircut), it made a second appearance on her Instagram Stories while she did a cardio workout with her friends.
Regardless of whether or not the look is here to stay, it is a huge departure from what we see on screen in her music videos as part of her signature beauty look — her long, cascading, wavy hair. Check out her hair changes from the last year ahead.
Becky G With Medium-Length Hair