Bella Hadid Regrets Getting a Nose Job at Age 14
Bella Hadid Opens Up About Her Plastic-Surgery Regrets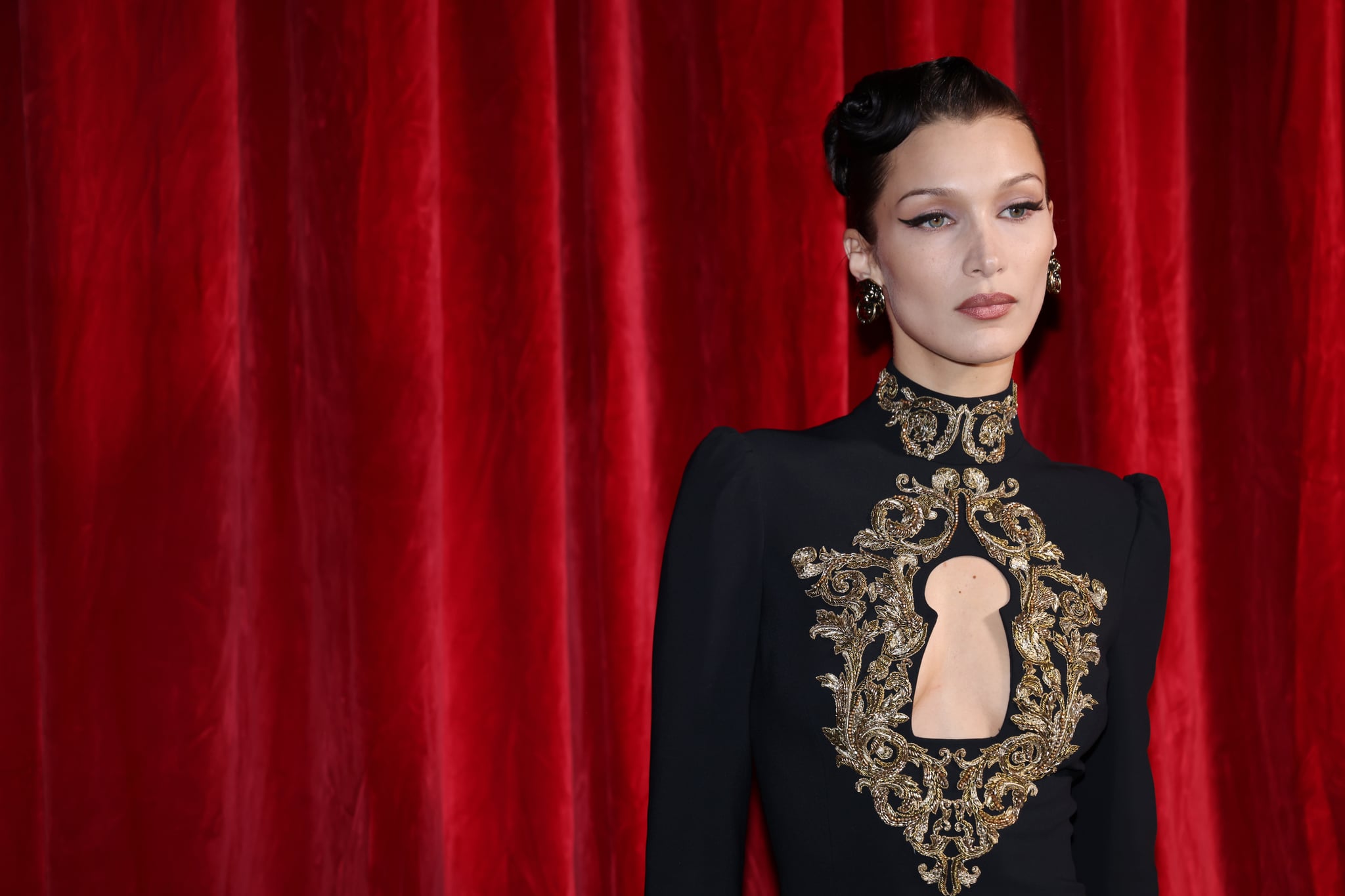 At 14, Bella Hadid had dreams of becoming an Olympic-level equestrian, pursuing photography, and following in her mother, Yolanda Hadid's, stiletto-clad modeling footsteps. Fast-forward a few years and — spoiler — Hadid, alongside her sister Gigi Hadid, is one of the most prominent names in the modern fashion industry. But after years of runway shows and historic cover shoots, there are many who question whether Hadid's fame didn't come with the help of a little cosmetic surgery.
"I wish I had kept the nose of my ancestors."
In Vogue's April cover issue, Hadid said, "I was the uglier sister. I was the brunette. I wasn't as cool as Gigi, not as outgoing. That's really what people said about me. And unfortunately when you get told things so many times, you do just believe it."
At 14, still a freshman in high school, Hadid succumbed to her insecurities and underwent rhinoplasty — something she now regrets. "I wish I had kept the nose of my ancestors," she said. "I think I would have grown into it." Beyond talk of her nose job, Hadid has heard all the rumors about having her eyes lifted, getting lip fillers, and having her jaw shaved, but she'd finally like to put the gossip to rest.
"People think I fully f*cked with my face because of one picture of me as a teenager looking puffy," she said. "I'm pretty sure you don't look the same now as you did at 13, right? I have never used filler. Let's just put an end to that. I have no issue with it, but it's not for me."
While the torrent of comments about her appearance over the years has been hurtful, Hadid said, "I've had this impostor syndrome where people made me feel like I didn't deserve any of this. People always have something to say, but what I have to say is, I've always been misunderstood in my industry and by the people around me."