Should I Do an Apple Cider Vinegar Hair Rinse?
Should You Be Rinsing Your Hair With Apple Cider Vinegar? (For Most, the Answer Is Yes)
As POPSUGAR editors, we independently select and write about stuff we love and think you'll like too. If you buy a product we have recommended, we may receive affiliate commission, which in turn supports our work.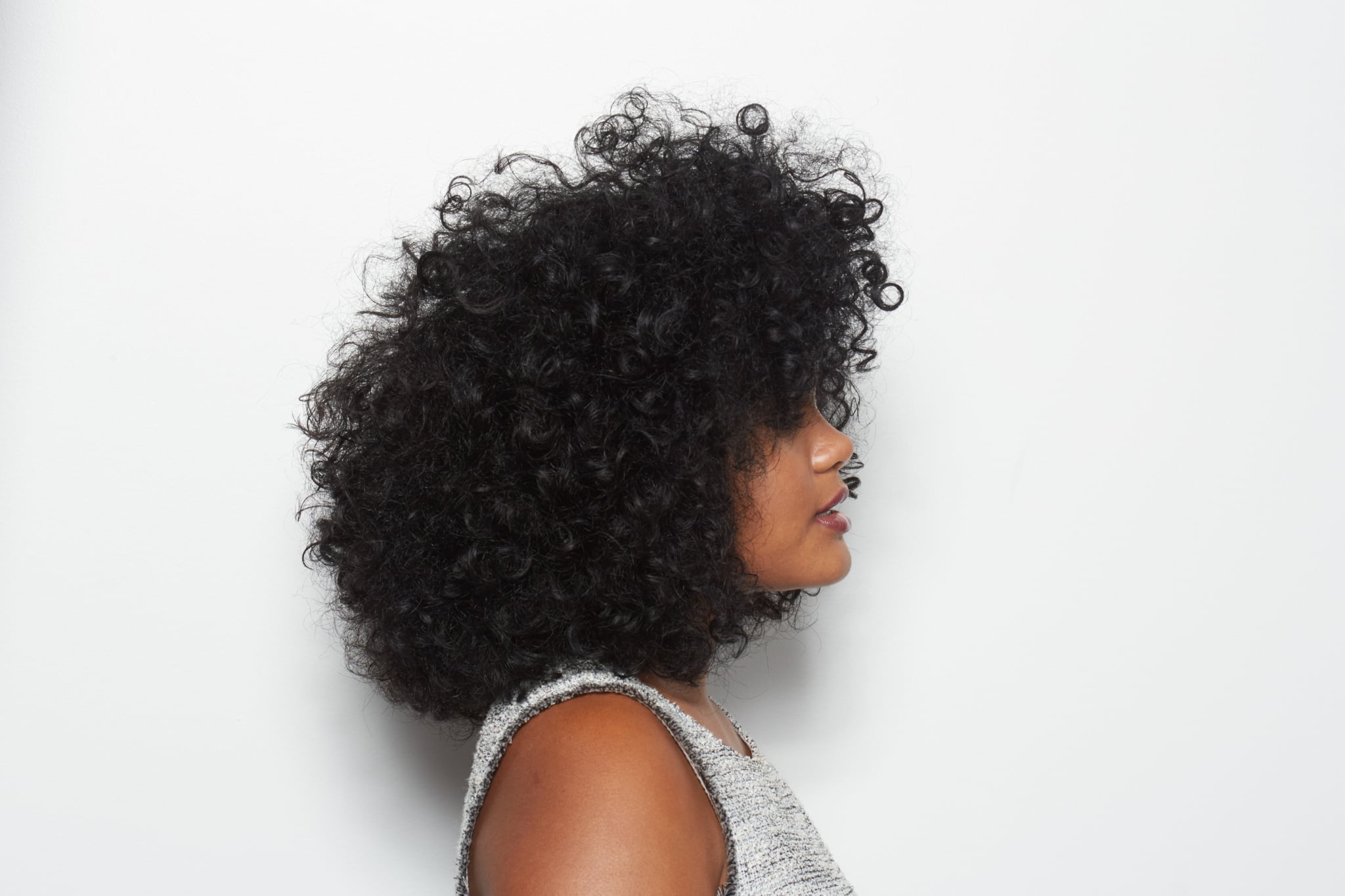 As someone who can only wash her hair once a week, I know all too well that sometimes I need a little more than shampoo to get rid of the grease and product buildup on my scalp. To add to that, my hair also has a bit of a dryness problem thanks to my highly porous strands that sometimes make it impossible for moisture to retain itself. Thankfully, I've spent the past few months listening to my hair needs and trying to figure out what kinds of products it benefits from the most, one of which is the lifesaver that is apple cider vinegar.
If you've never considered doing an apple cider vinegar rinse, allow me to explain (with some help from a hair expert) why you should consider incorporating it into your haircare routine today.
What Are the Benefits of Using Apple Cider Vinegar on Hair?
Apple cider vinegar is said to have cleansing properties, though it can actually benefit your hair in a variety of ways. "The two main areas on which ACV can have a positive impact are your scalp and the cuticles of your hair," Whitney Eaddy, natural haircare expert and owner of Her Growing Hands salon, told POPSUGAR.
According to Eaddy, apple cider vinegar can help flatten or close the cuticle layer of your hair, which can prevent further breakage or damage. This is especially good for people who have highly porous hair, aka hair that has lots of holes or gaps in the hair shaft. Think of it as a temporary smoothing agent that can moisturize your hair and give it a little shine while also stimulating hair growth, working to prevent your scalp from getting dry and/or itchy, and (since it's acidic) clarifying the scalp and getting rid of product buildup. It really can do your hair good, so long as you utilize it properly (more on that later).
How Should I Use Apple Cider Vinegar?
It's important to note that while apple cider vinegar has cleansing benefits, it's not an actual shampoo. "While [ACV] is clarifying and exfoliating to your scalp, it doesn't completely get the job done," Eaddy said. "You still want to use a good shampoo [afterward] to cleanse your hair completely." If you're looking to clarify or cleanse your scalp, you should start off with hair that hasn't been washed in at least a few days.
The most important step is diluting the vinegar with water. We'd recommend massaging a mixture that's three parts water and one part ACV onto your scalp and allowing it to sit for about five minutes before rinsing it out and following up with your regular shampoo. If you're not sure how to dilute ACV on your own, you can also use specialized products like Cantu Refresh Root Rinse with Apple Cider Vinegar and Tea Tree Oil ($5), dpHUE Apple Cider Vinegar Hair Rinse ($35), or Aveeno Clarifying Apple Cider Vinegar In-Shower Hair Rinse ($7).
When Shouldn't I Apply Apple Cider Vinegar to My Hair?
Despite all of its benefits, there are still certain things to be cautious of when using ACV on your hair and scalp. "Apple cider vinegar is like a magic potion for your hair, but like most things, it's all about balance," Eaddy said. "It's highly acidic, so it's very critical that you dilute it when using it so that, essentially, there's more water [going in your hair] than ACV." Additionally, you should limit how often you use it to no more than twice a month (those with fine hair may be better off using it just once a month) in order to avoid drying out your hair.
Most important, you know your hair better than anyone, and as Eaddy put it, you should only use a product like this at a rate that actually helps.