7 Beauty Treatments About to Take 2020 by Storm, According to Yelp
It's official: 2019 is coming to an end. With only a few weeks left in the year, we are already looking for new beauty treatments to indulge in during the new year. Yelp must've known how overwhelming the endless options can feel, because it just released the first-ever trend forecast report to help you narrow it down.
Yelp's data science team used review data to find a list of words and phrases that were rising the fastest and most dramatically between 2018 and 2019. Then, they narrowed this list even more by the mention rate over the last three years, which is indicative of further growth. Finally, they consulted with Yelp's in-house trend expert Tara Lewis to predict the top beauty services people will be getting in 2020.
Ahead, scroll through for the top treatments that dominated Yelp's trend forecast report, and start booking.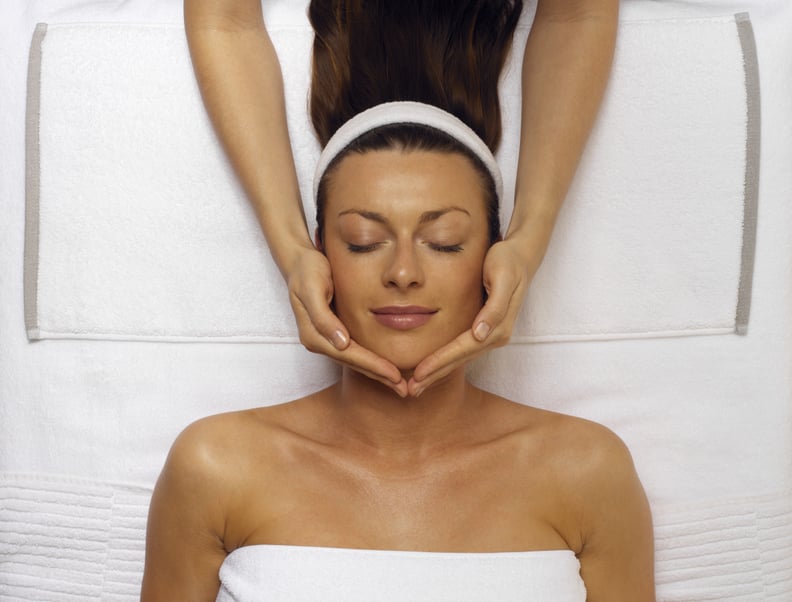 Lymphatic Drainage Facial Massages
According to Yelp, mentions of lymphatic drainage have increased by 36 percent in 2019, with the highest in Miami, Los Angeles, New York City, and San Jose, CA. No doubt the treatments are going to be even bigger in 2020. If you are looking for pain relief, detoxification, or swelling reduction, this massage is exactly what you need.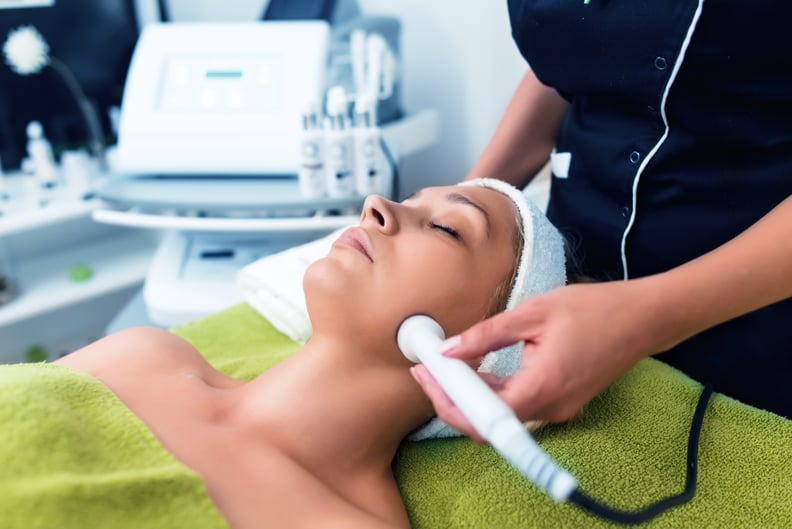 Laser Facials
According to Yelp, laser facials were a top trend in 2019, and they are definitely here to stay. Most popular, the report claims, were the Fire & Ice facial (an antiaging treatment popular with A-listers like Gwyneth Paltrow, Halle Berry, and Jessica Alba) and Clear & Brilliant treatment (a skin-resurfacing procedure for exfoliation and a smooth, clear complexion).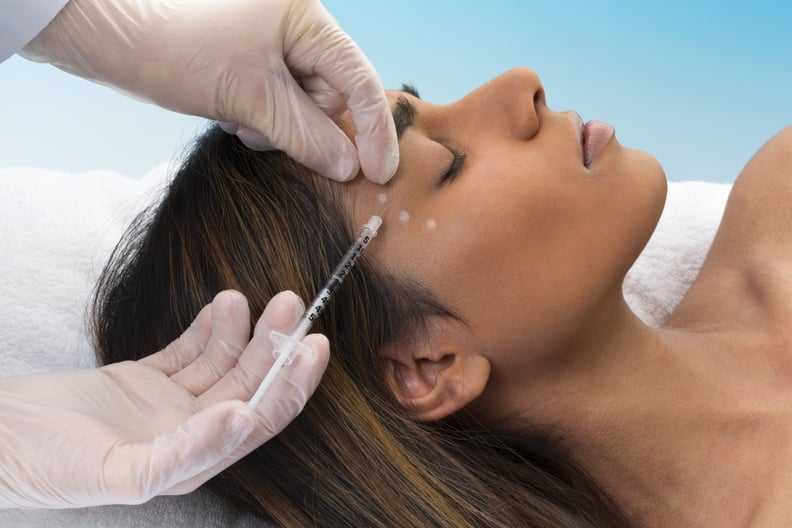 Wrinkle Injections
We didn't think injections were going away anytime soon, and Yelp just confirmed that. However, 2020 will bring more than just Botox, with alternatives such as Dysport and Jeuveau.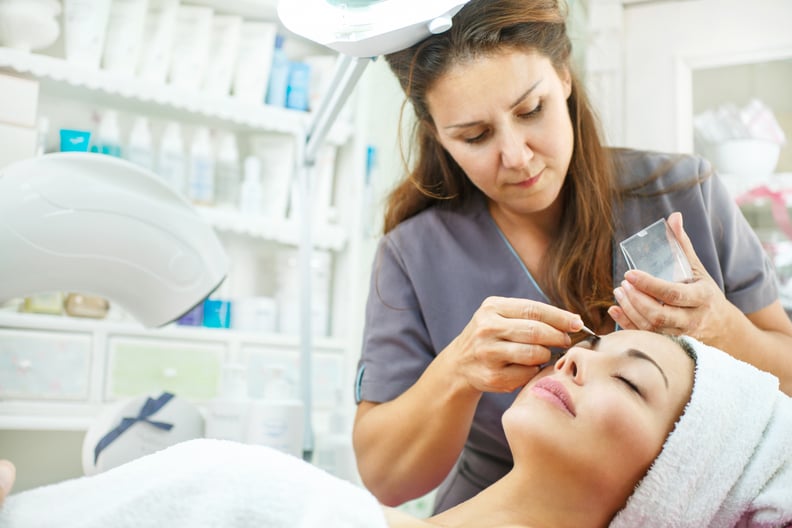 Ombré Powder Brows
Despite the return to early '00s trends across fashion and beauty, it seems people are not ready to go back to thin eyebrows. This was definitely the year of thick and full eyebrows all around the world, and according to Yelp, next year will bring more love for ombré powder brows and brow lamination, which is essentially a perm for eyebrows.
Spray Tans
The word "bronzing" has been on the rise, according to Yelp, and we think this suggests spray tans will be alive and well in 2020. Improvements in spray-tan formulas have improved over time, too, so you don't have to worry about getting a Ross Geller orange tan but rather more of a bronzed glow.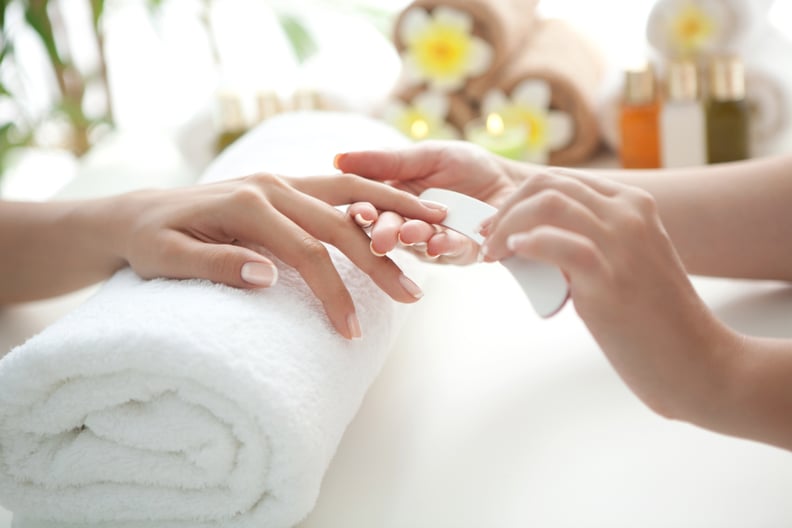 Dip Powder Nails
We've all been looking for longer-lasting beauty treatments. Let's be real, who has the time or the money for a mani every week? For 2020, Yelp is predicting an even bigger spike in dip powder nails, which have already seen a 67 percent jump in mentions this year.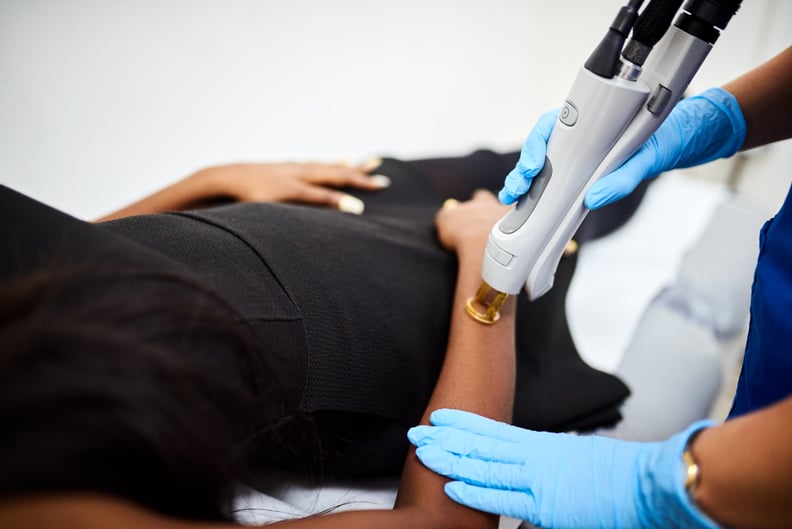 Laser Hair Removal
Laser hair removal has become more accessible and popular in the past year with a 23 percent increase in mentions. Technology has also advanced, meaning the treatment has become less painful.