The Best Butt Masks to Treat Your Peach (Yes, They're a Thing)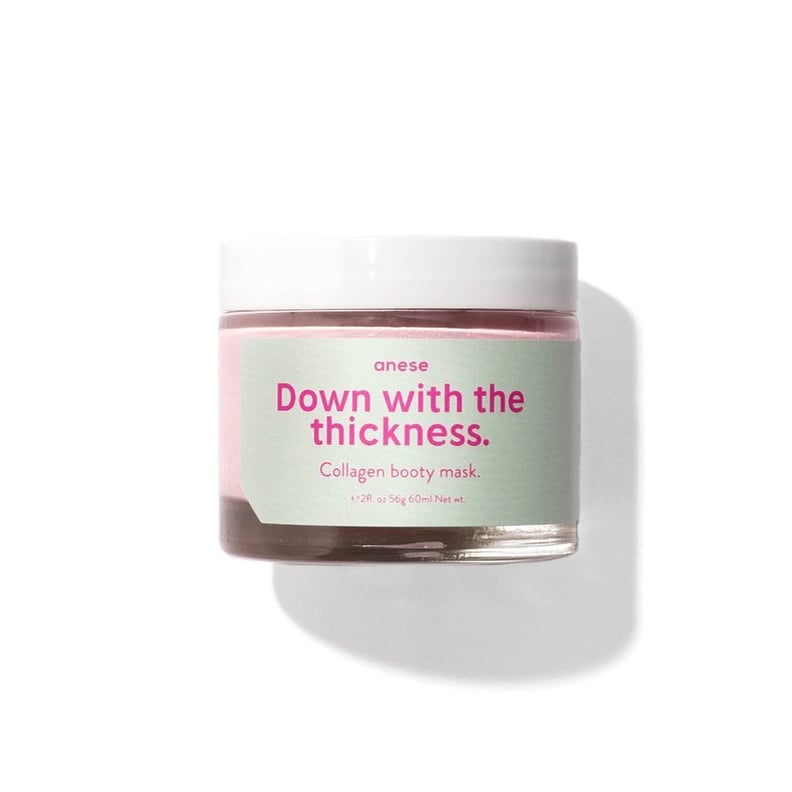 Anese
Anese
As POPSUGAR editors, we independently select and write about stuff we love and think you'll like too. If you buy a product we have recommended, we may receive affiliate commission, which in turn supports our work.
There are masks for your face, your undereyes, your hair, your hands, and your feet, so it only makes sense that there are masks for your butt, too. No matter the area you want to treat, I can guarantee the beauty industry has a product for it (although butt masks are as far as I'm willing to go here). From plumping to smoothing to exfoliating, butt masks can offer a variety of skin-care benefits, just like the ones for your face.
Butt masks started as a niche category but came onto the mainstream skin-care scene a few years ago after blowing up on Instagram. Now, you can find them at big-name beauty retailers like Sephora, Ulta, and Target. They come in stick, sheet, and paste form so you can make butt masking a part of your weekly self-care routine. Do a treatment in the shower, while watching TV, or whenever else you feel like giving your peach a little TLC.
Even Kesha is obsessed with the product category and likes to get in on the action. "I wanted to give my butt love," she said in an unboxing video on her YouTube. "My butt deserves love . . . I found these butt masks, and now it's kind of my thing. I'm like, butt-mask lady."
Ahead, find the best butt masks on the market to give this often-forgotten area its own little facial.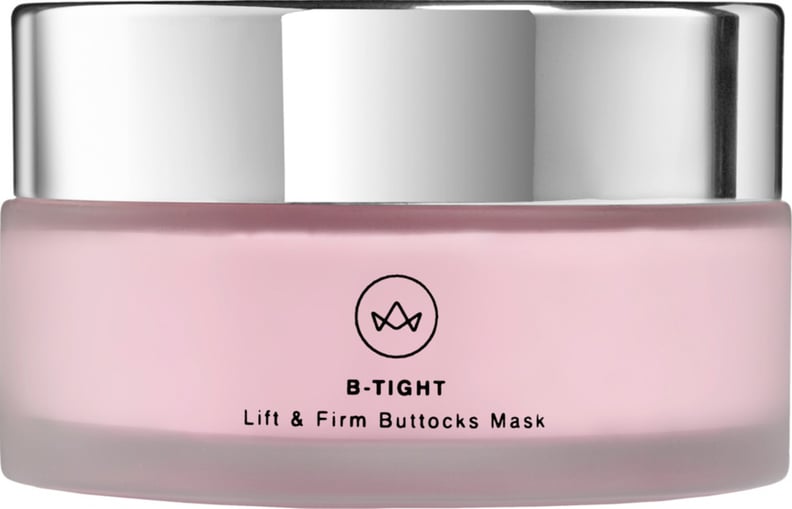 Maely's Cosmetics B-Tight Lift & Firm Booty Mask
The Maely's Cosmetics B-Tight Lift & Firm Booty Mask ($49) moisturizes with hyaluronic acid and stimulates the skin with caffeinated guarana seed extract to give your butt a temporarily smoother-looking appearance. It has a fluffy pink texture that absorbs onto the skin without any need to rinse. You'll know it's working when you feel the warming sensation from pink pepperslim, a concentrated oil made from pink berries.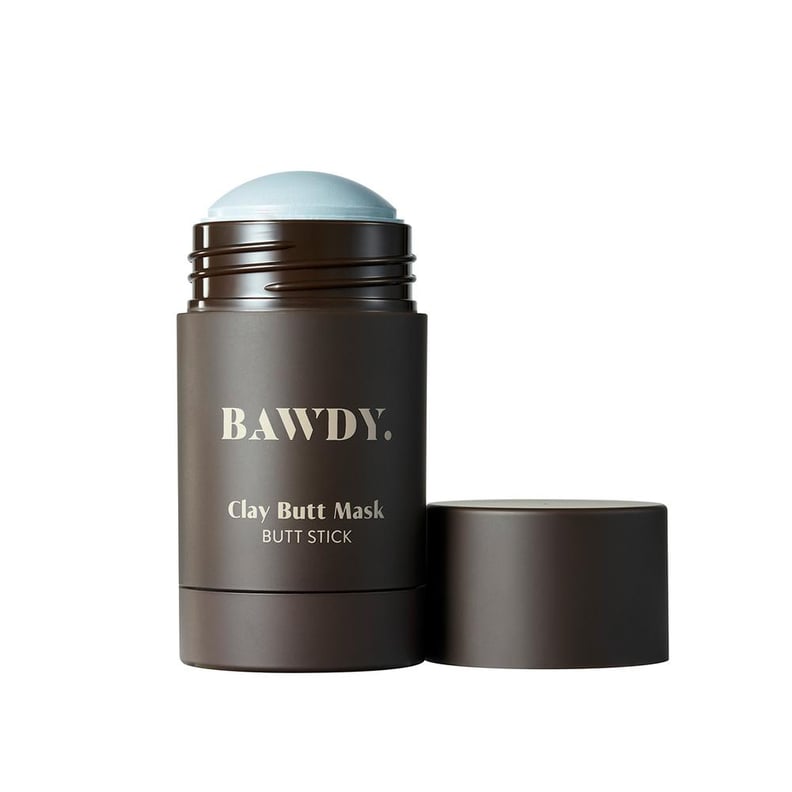 Bawdy Clay Butt Mask
The Bawdy Clay Butt Mask ($28) helps address acne and uneven texture. It's formulated with kaolin clay to cleanse, remove dirt and oil from pores, and soothe irritated skin. The stick applicator allows for mess-free application, which comes in handy when applying something to your backside.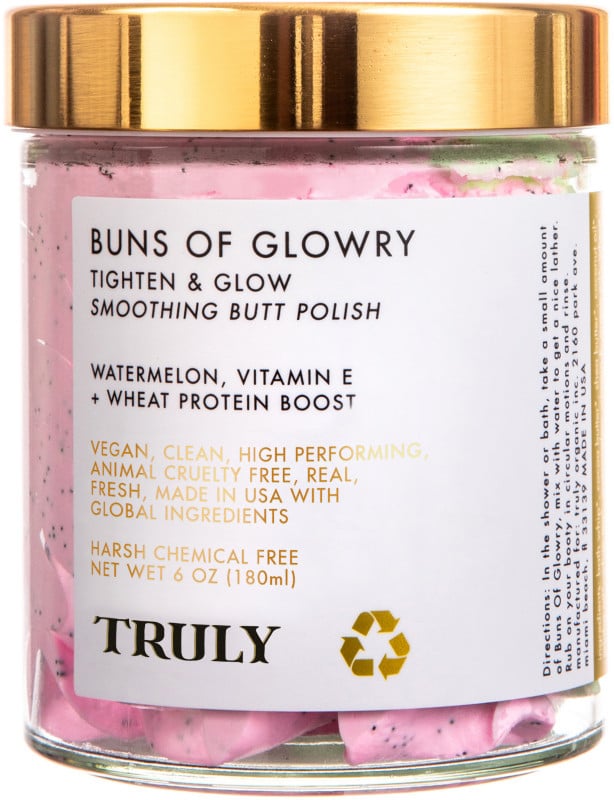 Truly Buns of Glowry Tighten & Glow Smoothing Butt Polish
The Truly Buns of Glowry Tighten & Glow Smoothing Butt Polish ($28) is an exfoliating treatment for your bum. It's made with wheat protein, which helps smooth and firm skin while amino-rich watermelon extract delivers hydration. Apply it to skin in the shower and rub in circular motions to experience its magic.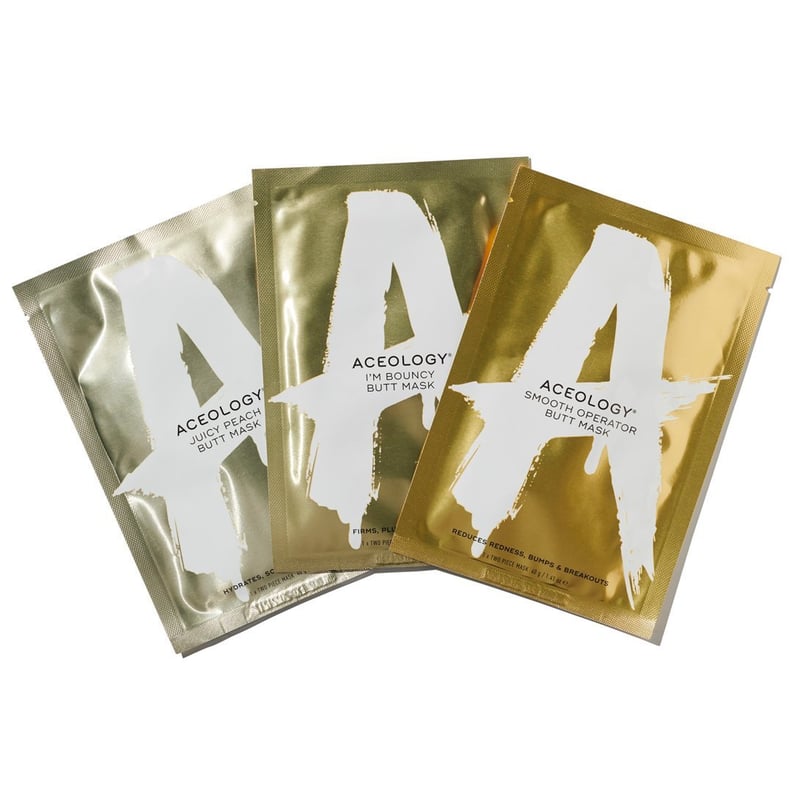 Aceology Cheeky Butt Mask Trio
The Aceology Cheeky Butt Mask Trio ($39) features three different masks: the Juicy Peach Butt Mask, I'm Bouncy Butt Mask, and Smooth Operator Butt Mask. Each formula packs different skin-care benefits — the Juicy Peach for hydration or the Smooth Operator for, you guessed it, smoothing — so you can choose one based on the mood you're in.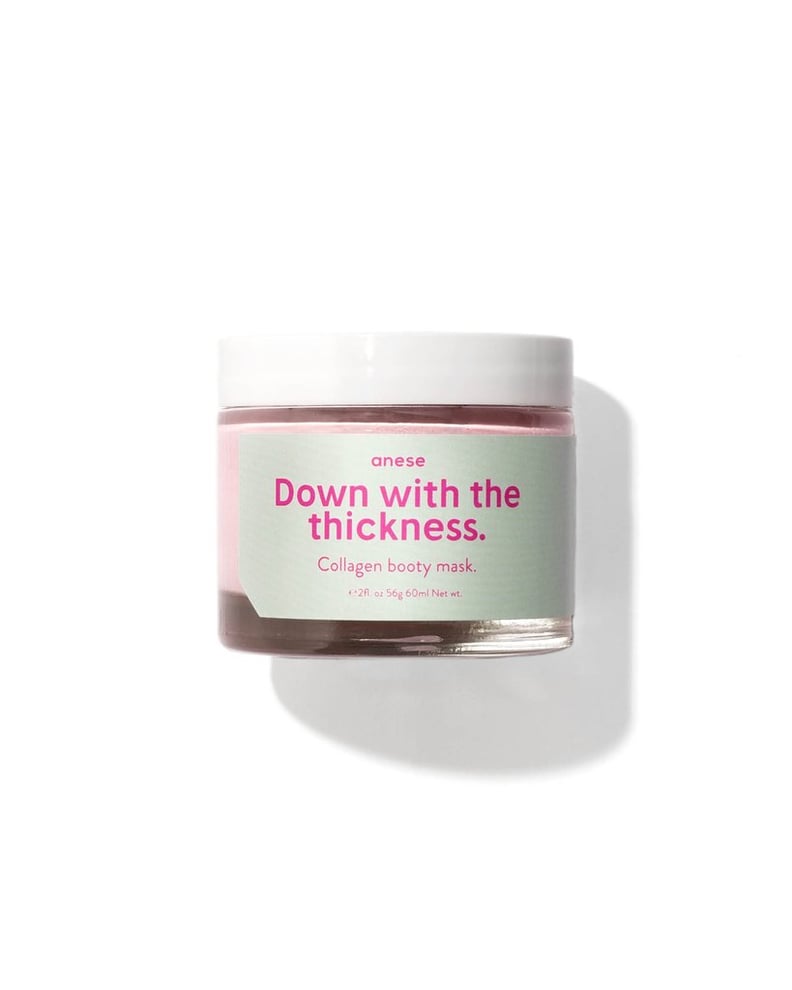 Anese Down With the Thickness
Anese's collagen-infused butt mask Down With the Thickness ($37) addresses uneven texture and stretch marks, as well as acne. The pink whipped texture of the mask smells of peaches and dries down after 15 to 20 minutes so you know it's time to rinse off.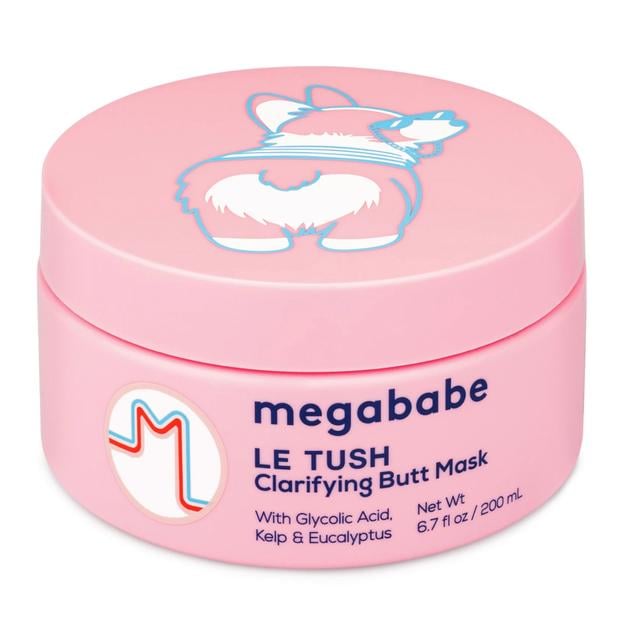 Megababe Le Tush Clarifying Butt Mask
Whether you have dry patches or breakouts there, the Megababe Le Tush Clarifying Butt Mask ($22) helps address the problem. Exfoliating acids — like glycolic, malic, and azelaic — gently exfoliate your skin to leave it smooth and glowing, while squalane helps moisturize. Apply it before you hop in the shower, and rinse it off after just three minutes.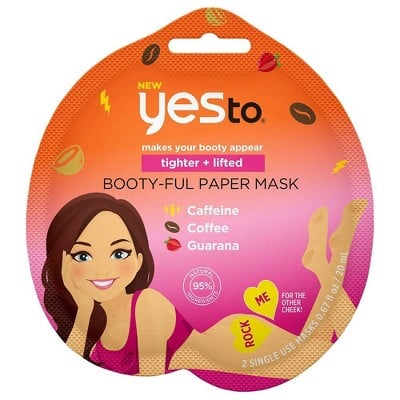 Yes To Tighter + Lifted Booty-Ful Paper Mask
The Yes To Tighter + Lifted Booty-Ful Paper Mask ($5) comes in two heart-shaped sheets — one for each cheek. Stimulating caffeine and coffee help temporarily smooth the skin, while a fruit called guarana provides antioxidants to protect against free radicals.