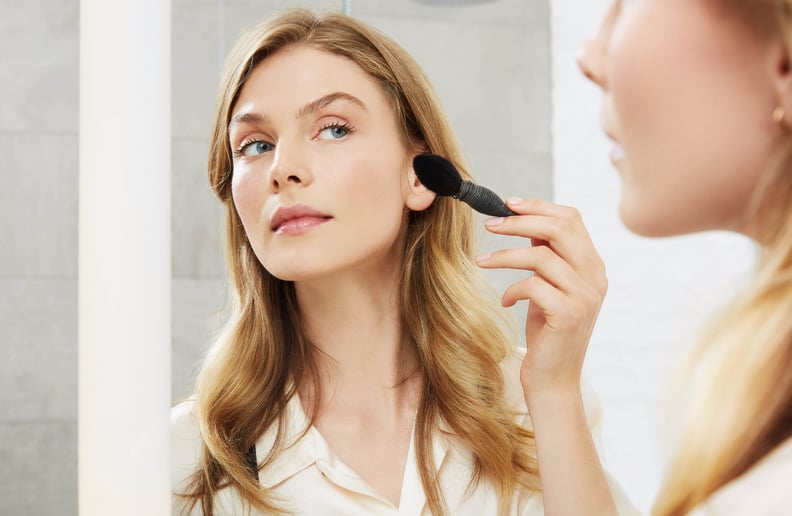 POPSUGAR Photography | Diggy Lloyd
POPSUGAR Photography | Diggy Lloyd
Every editorial product is independently selected by our editors. If you buy something through our links, we may earn commission.
Hello, you magnificent, blue-eyed beauty! If you're looking for some tips and tricks for how to make your blue eyes pop, you've landed in the right corner of the internet. After consulting with celebrity makeup artists, we're sharing the best hacks for blue eyes and also throwing out some product recommendations that are worthy of being added to your current stash. Let's just say that you should prepare yourself for an onslaught of eye-dulation.
01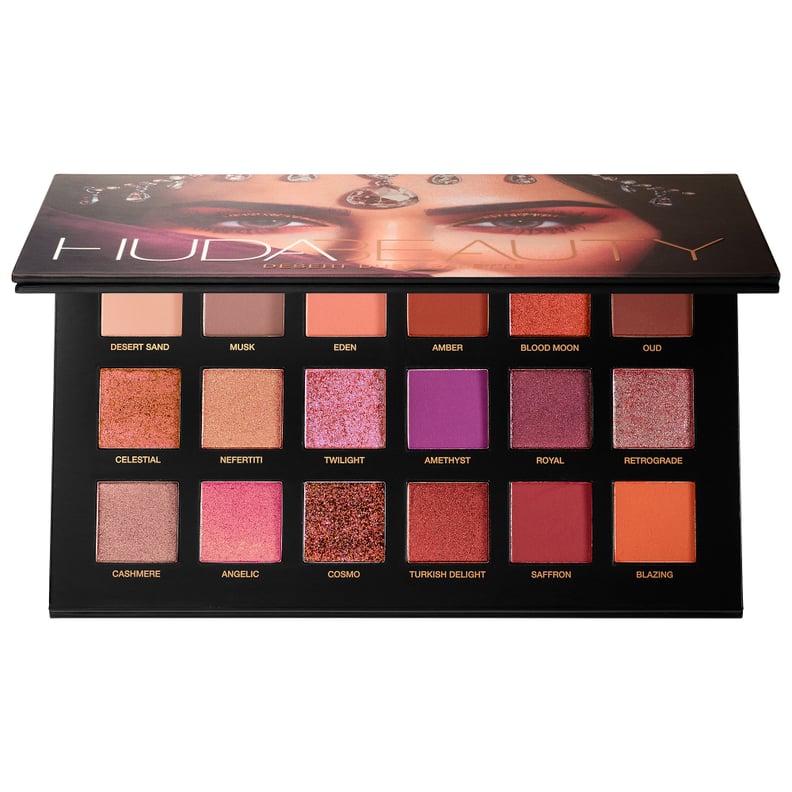 Create a Rusty Smoky Eye
Hector Simancas, the lead makeup artist for the latest season of Project Runway, told POPSUGAR that blue-eyed people are #blessed enough to look good in a wide range of shadow shades. However, he especially recommended that you surround your baby blues with a rusty, smoky eye created with oranges, coppers, yellows, and a little bit of burgundy thrown in. As he explained, "this will make the blue more intense."
Huda Beauty's new Desert Dusk Eyeshadow Palette ($65) is a fabulous option that delivers these four colors, and then some.
02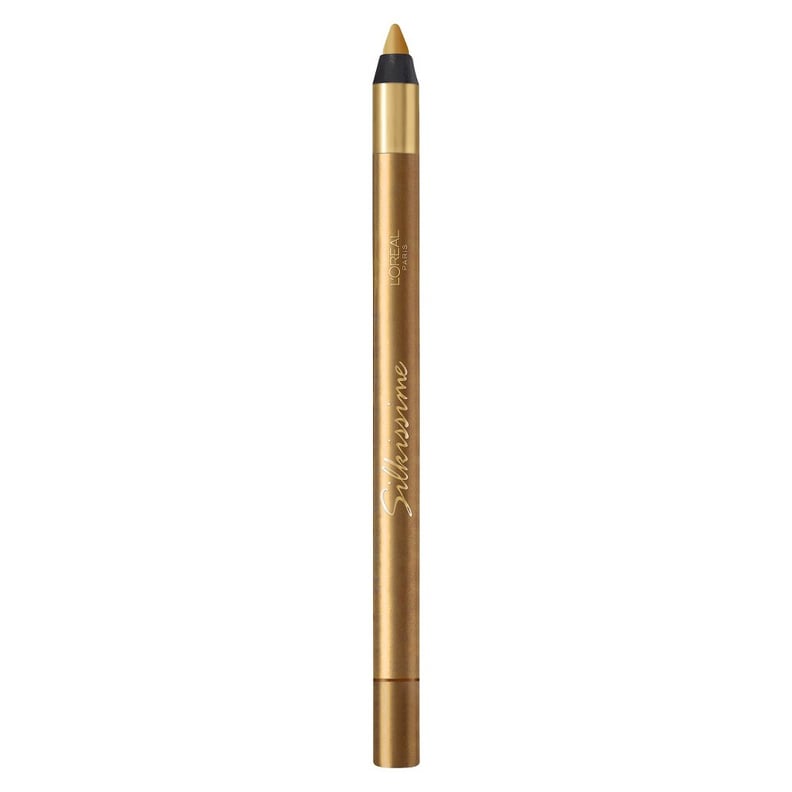 Invest in a Gilded Eyeliner
"Look for hues on the opposite end of the color wheel to enhance color," said Dana Persico, a beauty expert and founder of a New York-based cosmetology school. The opposing color of blue is an orange-based neutral hue, such as gold, bronze, or a sherbet-like soft orange. "Gold eyeliner is a secret weapon for blue-eyed beauties to really make them shine," Dana said. Try L'Oréal Paris Infallible Silkissime Eyeliner in Gold ($8).
03
Bronzer Is Your Friend
Speaking of gold . . . "To make small, beautiful blue eyes look bigger, being a bronze beauty is what it's all about," said Persico. "Apply bronzer to all the areas that the sun would kiss. Use St. Tropez 3-in-1 Sculpting Bronzing Powder ($28) on the forehead, nose, cheeks, and perimeter of your face, creating a sun-kissed look that accentuates bright blue eyes."
04
Opt For Dark Blue Eyeliner
"Want the most dramatic, yet subtle, eyeliner for baby blues that pop? Apply a dark blue eyeliner to even the brightest blue eyes because it can act as a black," said Persico. "This will result in the perfect bold brightening look without the harshness of black." Try Smashbox Always Sharp Waterproof Kôhl Eyeliner in French Navy ($21).
05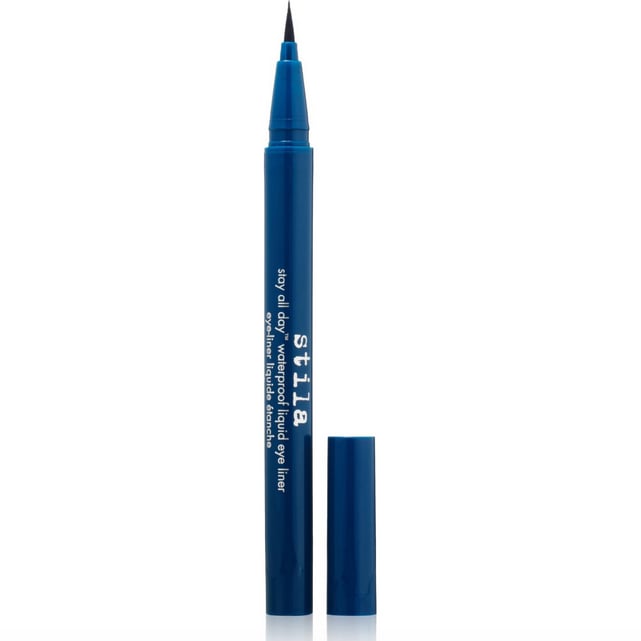 Try a Dark Blue Cat Eye
If you want something a little more daring that has a similar effect, swap out your black liquid liner for a blue one and draw on an unapologetically fabulous cat eye. We like Stila Stay All Day Waterproof Liquid Eye Liner in Indigo, Cobalt, or Periwinkle ($22).
06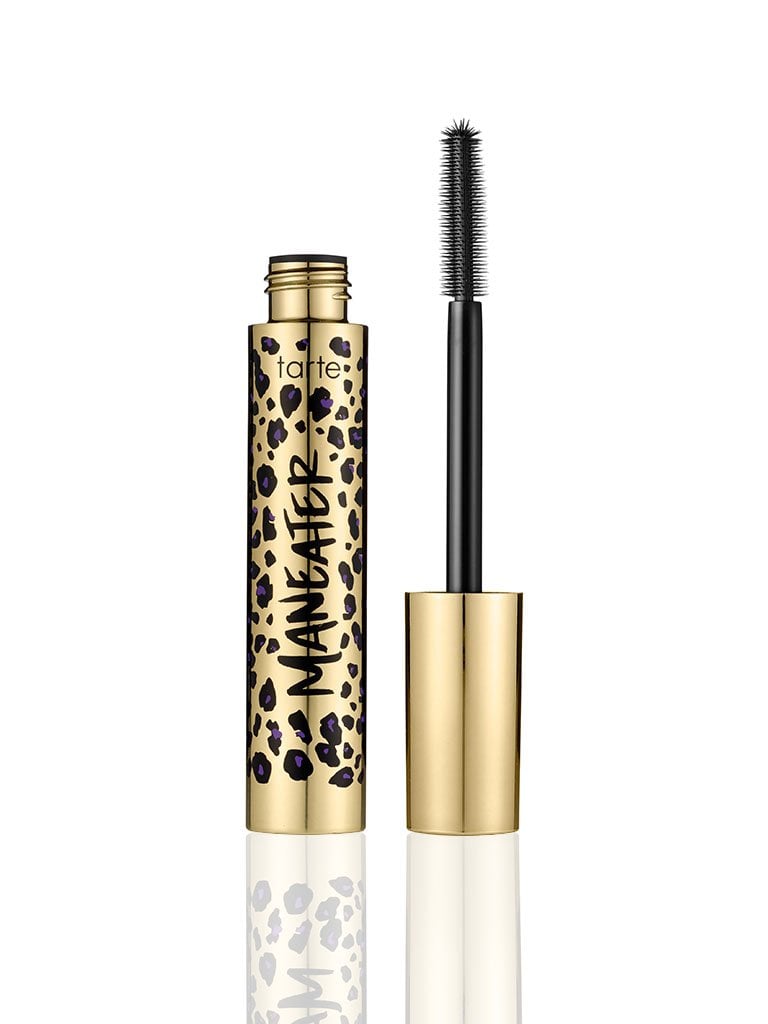 Use Thick, Black Mascara and Eyeliner
Heavy black mascara applied to the top and bottom lashes, paired with black eyeliner on the water line "will make the blue eye the focal point of your face," said Simancas. We recommend a hearty and thick mascara, such as Tarte Maneater Voluptuous Mascara ($23). For eyeliner, something rich and pliable, like TIGI Cosmetics Perfect Eyeliner in Black ($21), will do the trick.
07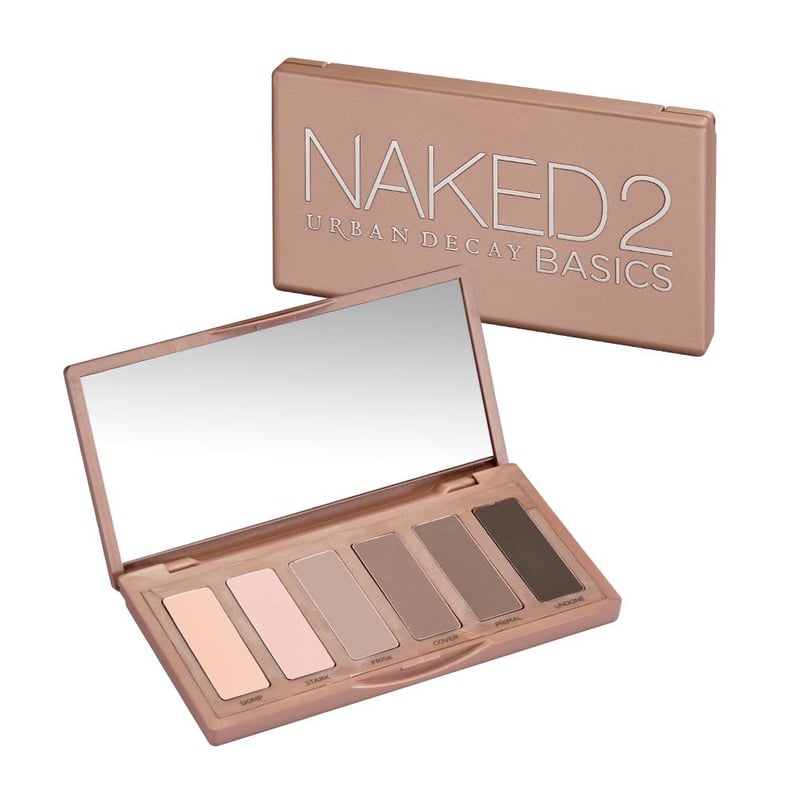 Combine Brown Smoky Eye With a Light Blue Eyeliner
08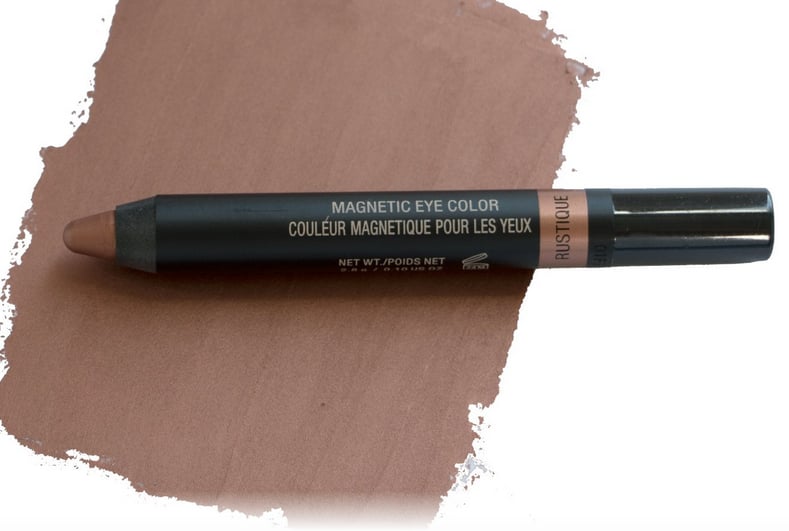 Go For Copper Eyeshadow
Another color that works just as hard as brown does to compliment blue eyes is copper. "My current obsession is Nudestix Magnetic Luminous Eye Color," ($24) said makeup artist Kasey Adam Spickard. "The shade Rustique is perfect for blue eyes because of its rusty, copper tone, and the metallic makes blue eyes gleam, glitter, and really shine. Not to mention the stick format is super easy to apply as both a shadow and a liner."
09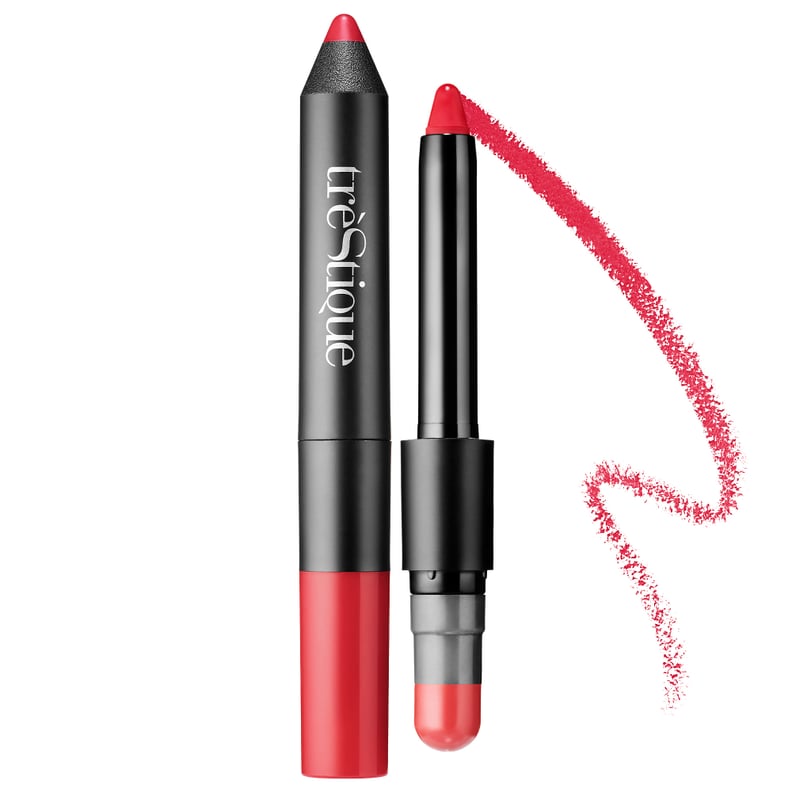 Perfect a Classic Red Lip
It's not always just about eye makeup! While a classic red lipstick looks fab on just about everyone, the way it works on blue eyes is especially beautiful and icy. We're in love with Trestique Matte Color & Shiny Balm Lip Crayon in Chile Red ($28), a creamy pencil lipstick with a magnetic enclosure for fewer purse mishaps. It can be worn either matte or shiny via the hidden gloss attachment on the opposite end of the pencil.
10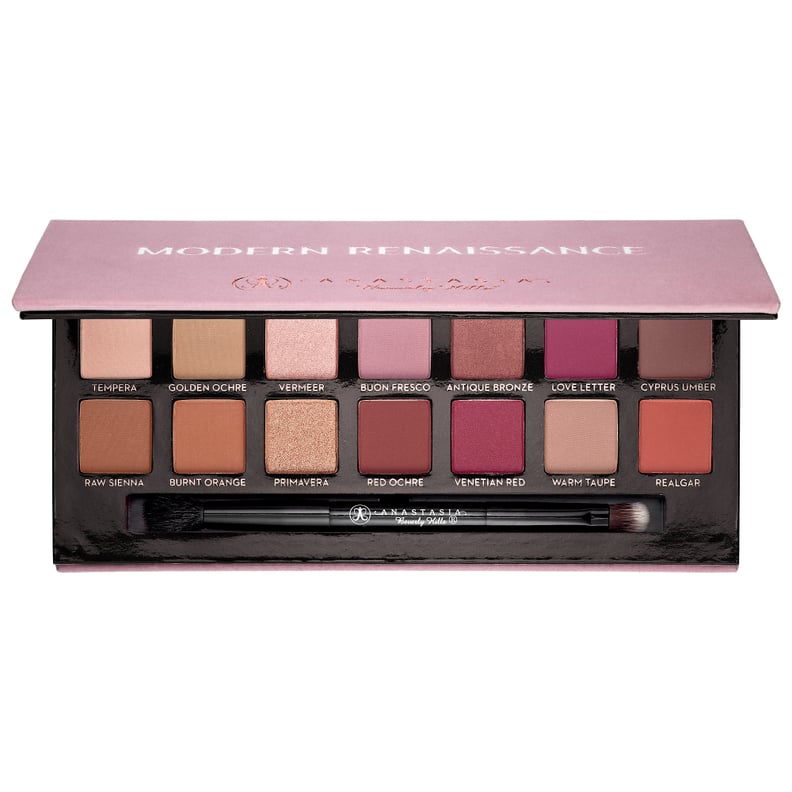 Try a Burgundy Smoky Eye
Not feeling the rusty smoky eye, or want to try a non-gilded look? "I personally love a burgundy smoky eye to really make blue eyes pop," said Spickard. He also revealed that this hack is a tried-and-true oldie that makeup pros swear by. "As we head into Fall, it's the perfect time for it. Anastasia Beverly Hills Modern Renaissance Palette ($42) has great shades to create a perfect burgundy smoky eye."