The Best Moisturizers to Use Under Makeup, According to Top Makeup Artists
As POPSUGAR editors, we independently select and write about stuff we love and think you'll like too. If you buy a product we have recommended, we may receive affiliate commission, which in turn supports our work.
You can buy the priciest foundation, the most popular concealer, and the setting powder with thousands of five-star reviews, and it won't matter if your skin underneath that makeup isn't prepped properly. One of the most important steps when doing your makeup is exfoliating and moisturizing your skin beforehand, because the smoother and more hydrated your complexion, the better your makeup will look, the longer it will last, and the less of it you'll have to wear. This means having a really good moisturizer to wear underneath your makeup is key.
"Choosing the right moisturizer for your skin is really important to get the best out of your foundation and to avoid your base becoming patchy or oily," makeup artist Zoe Taylor tells POPSUGAR. Sounds simple enough, but anyone who's tried searching for a new face cream before knows that there are a whole lot of options out there, and in this case, not only does it need to suit your skin type and sensitivity levels, but it also needs to play nicely under makeup. If it's too greasy, foundation won't stick to it. If it's not hydrating enough, your concealer will crease. And then there's whether or not it will peel and roll the minute you put something on top of it.
With so much to consider, we decided to turn to professional makeup artists to find out which creams, lotions, and serums they keep stashed in their kits. These pros have troubleshot hundreds of formulas, whittling down which ones work and which ones don't, and the moisturizers on this list do it all. Not only do they hydrate and smooth, but they also help keep makeup in place, acting like a primer but without having to add an additional layer to the skin (always a plus). From bargain buys to luxury options, keep reading to discover these miracle moisturizers that also make wonderful makeup primers.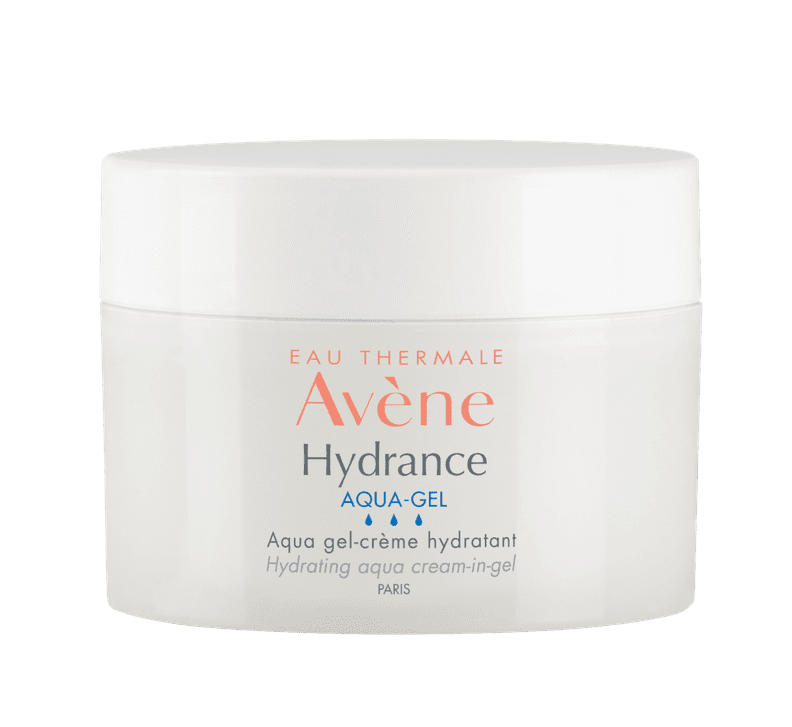 Best Gel Moisturizer to Use Under Makeup
Eau Thermale Avène Hydrance Aqua Gel 3-1 Moisturizer ($38)
Makeup artist Daniel Martin, who works with Jessica Alba, Elisabeth Moss, and Meghan Markle (he did her wedding-day makeup), is obsessed with this moisturizer, which he uses as makeup prep. "I love this stuff," Martin says. "It locks down foundation in such a way that it doesn't feel heavy on the skin and the gel cream texture doesn't feel sticky, either."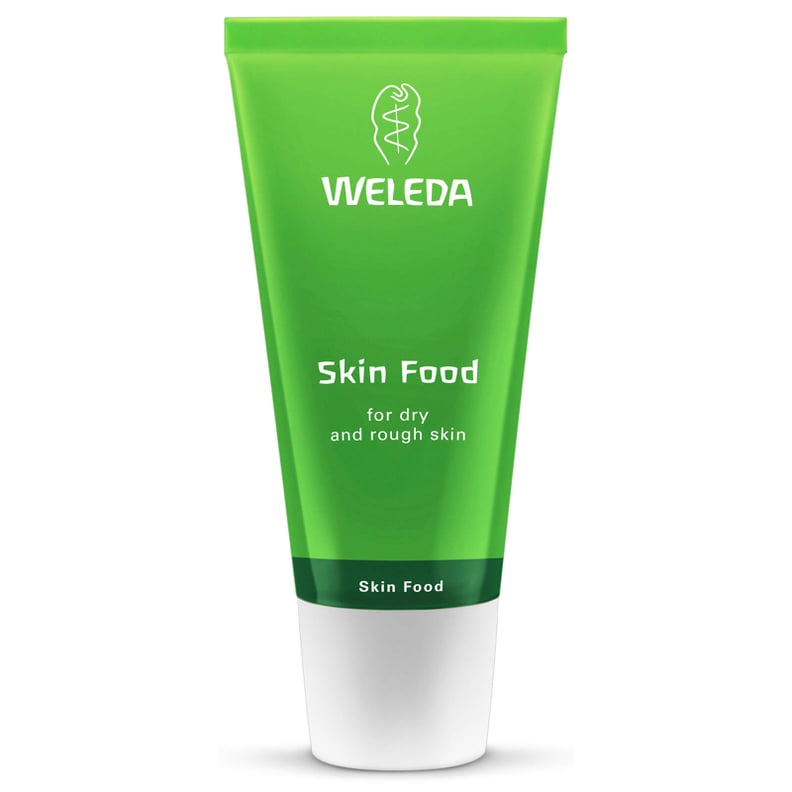 Best Multipurpose Moisturizer to Use Under Makeup
Weleda Skin Food ($15)
Makeup artists and manicurists have long loved Weleda's Skin Food, whether they're working backstage at Fashion Week or with a celebrity before the red carpet. The organic, all-purpose skin treatment works wonders on soothing and softening dry skin, whether that's flaky patches on your face or rough cuticles around your nails. Although, as a makeup prep, it's ideal for people with dry and sensitive skin types (if your skin is oily, this will probably result in your makeup just sliding off).
"For drier skin, I love Weleda Skin Food," says makeup artist Samantha Lau, who regularly works with Dua Lipa (she did her makeup for the "Break My Heart" video).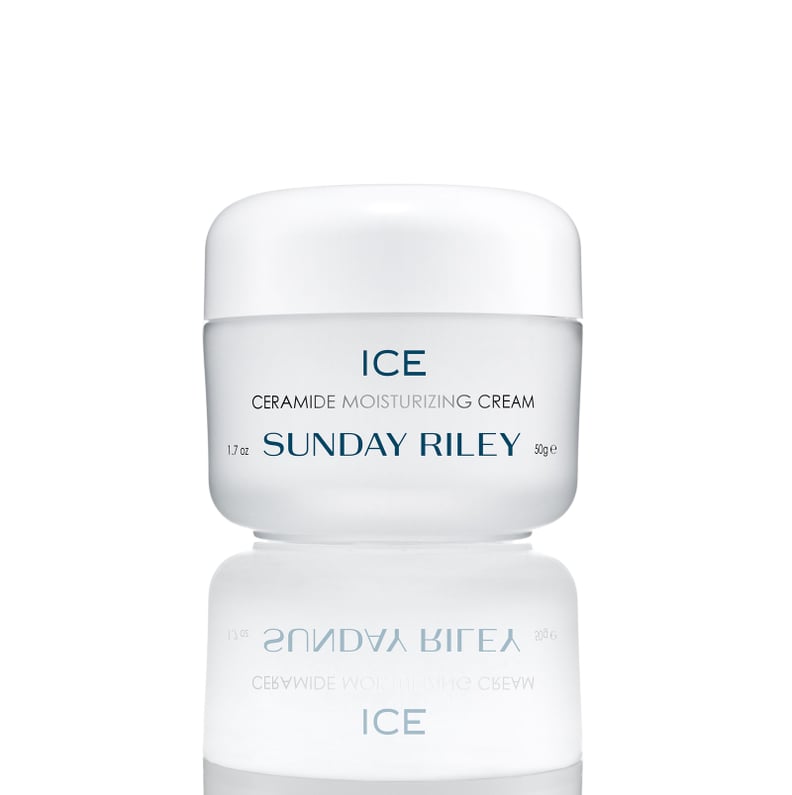 Best Plumping Moisturizer to Use Under Makeup
Sunday Riley Ice Ceramide Moisturising Cream ($65)
When makeup artist Nam Vo came to London to host her first international "Dewy Dumpling Masterclass," she sang the praises of this moisturizer as she used it to prep the models' skin before starting on their makeup. "I need moisturizer to sink into the skin, which this does, and it's very plumping and hydrating," she says, adding that it doesn't roll or peel off under foundation, a common issue with some face creams.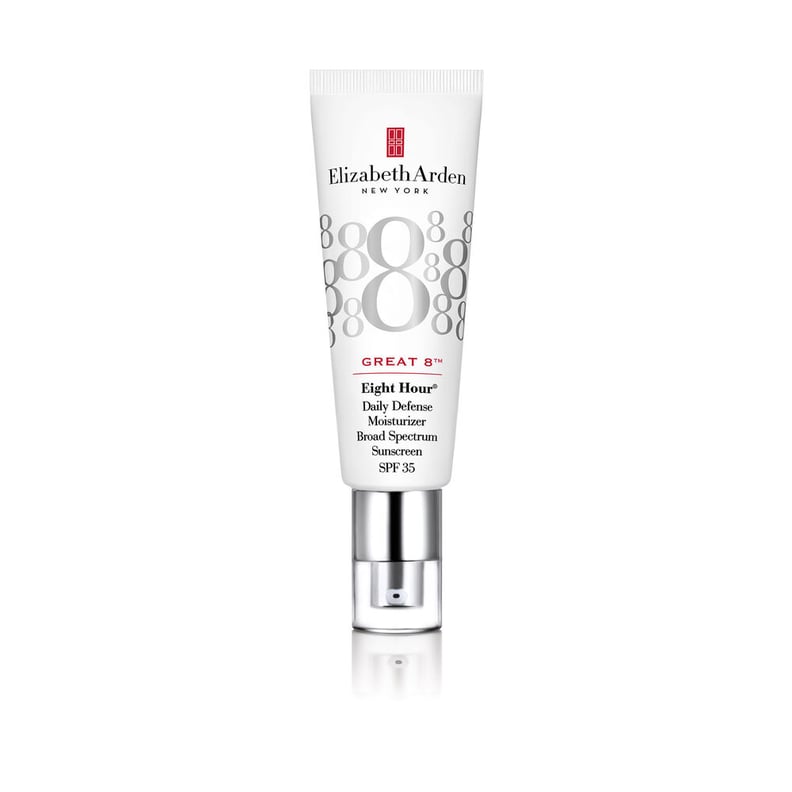 Best Lightweight Moisturizer to Use Under Makeup
Elizabeth Arden Eight Hour Great 8 Daily Defense Moisturizer ($42)
While the original 8 Hour Cream is beloved by the pros, the ointment is way too thick to put all over the face (it's regularly used as a lip balm or targeted treatment for severely dry patches of skin). This moisturizer, on the other hand, is a favorite of makeup artist Grace Ahn, who, in addition to shooting for some of the world's best fashion magazines, also works with celebs like Lizzo, Katy Perry, MJ Rodriguez, and Indya Moore. "This moisturizer has the perfect texture for under makeup," Ahn explains. "It is a lightweight liquid that is extremely hydrating, leaving the skin with a dewy finish and giving the best slip for under any makeup. It also has an SPF 35, which is a bonus."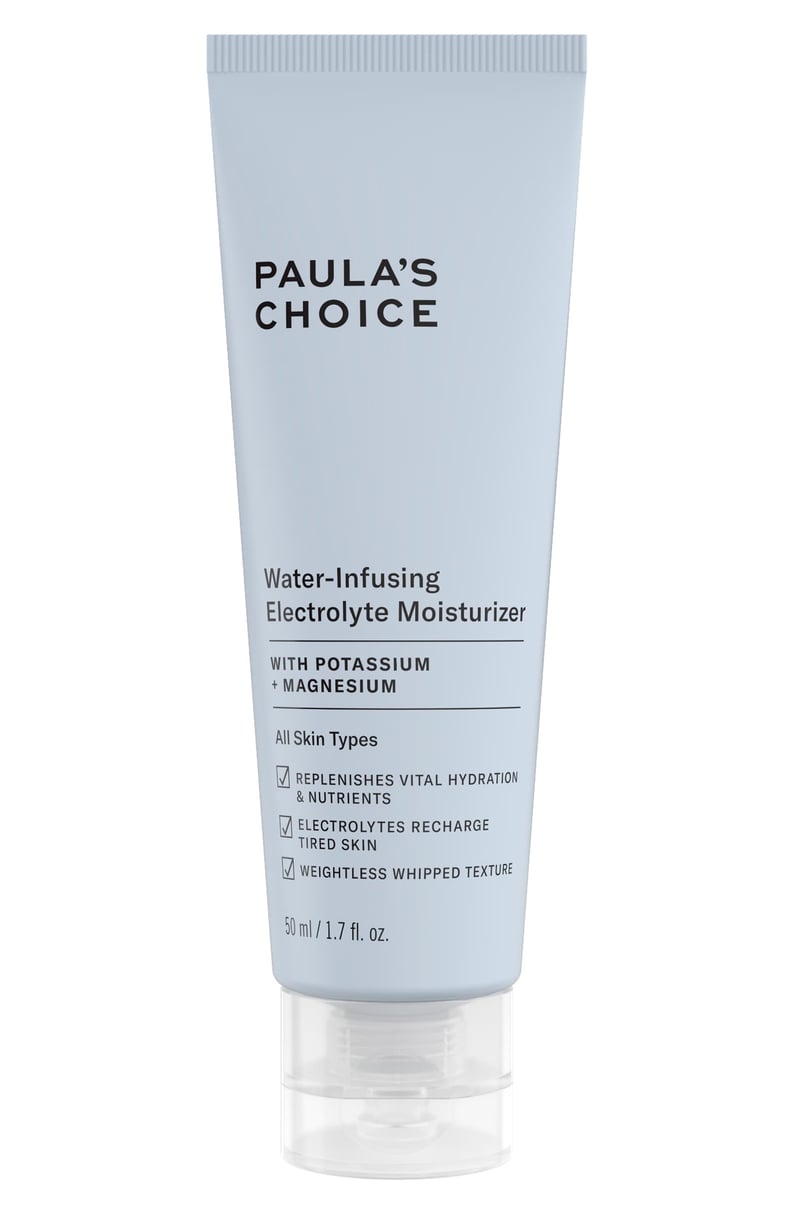 Best Acne-Safe Moisturizer to Use Under Makeup
Paula's Choice Water-Infusing Electrolyte Moisturizer ($37)
A personal favorite of several POPSUGAR editors (especially during the warmer months since it's supremely lightweight), this moisturizer also has a few makeup artist fans. "I love Paula's Choice skincare all around," says makeup artist Quinn Murphy, who works with loads of celebrities including Lily Aldridge, Nathalie Emmanuel, Sophie Turner, Sofia Vergara, Alison Brie, and Gemma Chan, to name a few. "Before applying your base, I suggest using the Water Infusing Electrolyte Moisturizer because it's not greasy, so it layers well under makeup. It's also safe for blemish-prone skin but still gives your skin a healthy and dewy finish."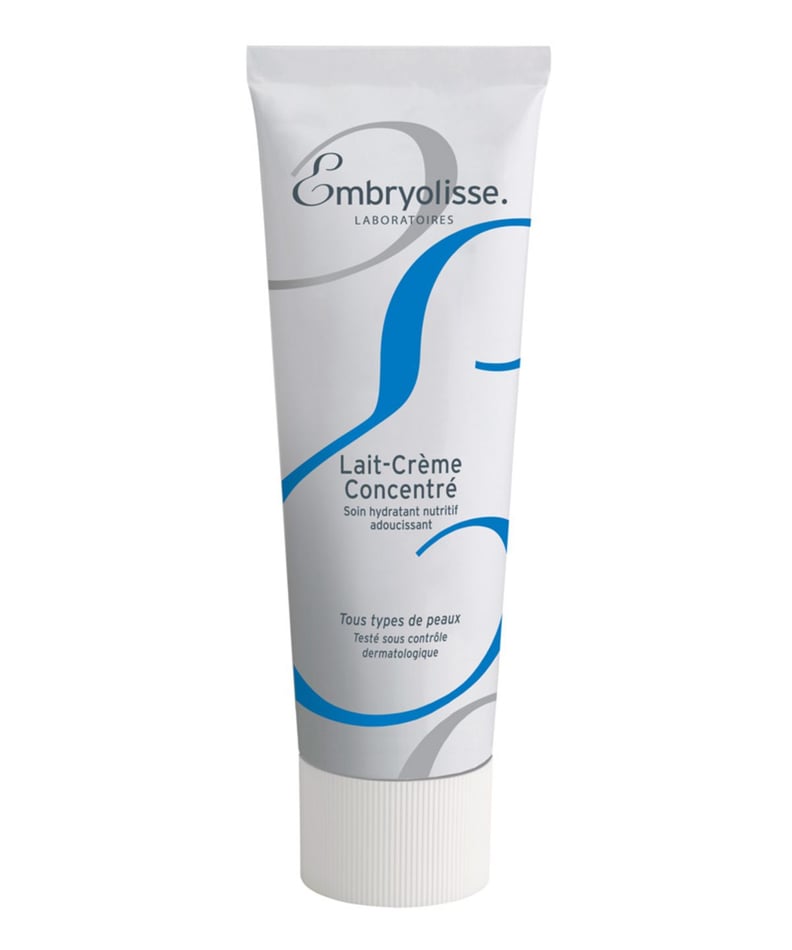 Best Dewy Moisturizer to Use Under Makeup
Embryolisse Lait-Crème Concentrate ($29)
Before online shopping was a thing, makeup artists in the UK and US used to buy up tubes of
this product every time they went to Paris for Fashion Week. It's been a makeup artist staple for decades, and luckily, these days you can easily nab it for yourself at a number of retailers without having to buy a train or plane ticket.
"The Embryolisse Concentrate is the perfect moisturizer for under makeup," makeup artist Bryony Blake tells POPSUGAR. "The creamy lotion goes onto the skin beautifully, while hydrating and nourishing even the most sensitive of skin types. It can also be used as a makeup remover, which is what makes it perfect for any makeup artist's kit. Makeup artists Wendy Asumadu and Nikki Wolff are also fans. "This moisturizer is super versatile and great under makeup as it actually gives a little bit of hold. It makes the skin look plumped and feel hydrated and velvety," Wolff explains.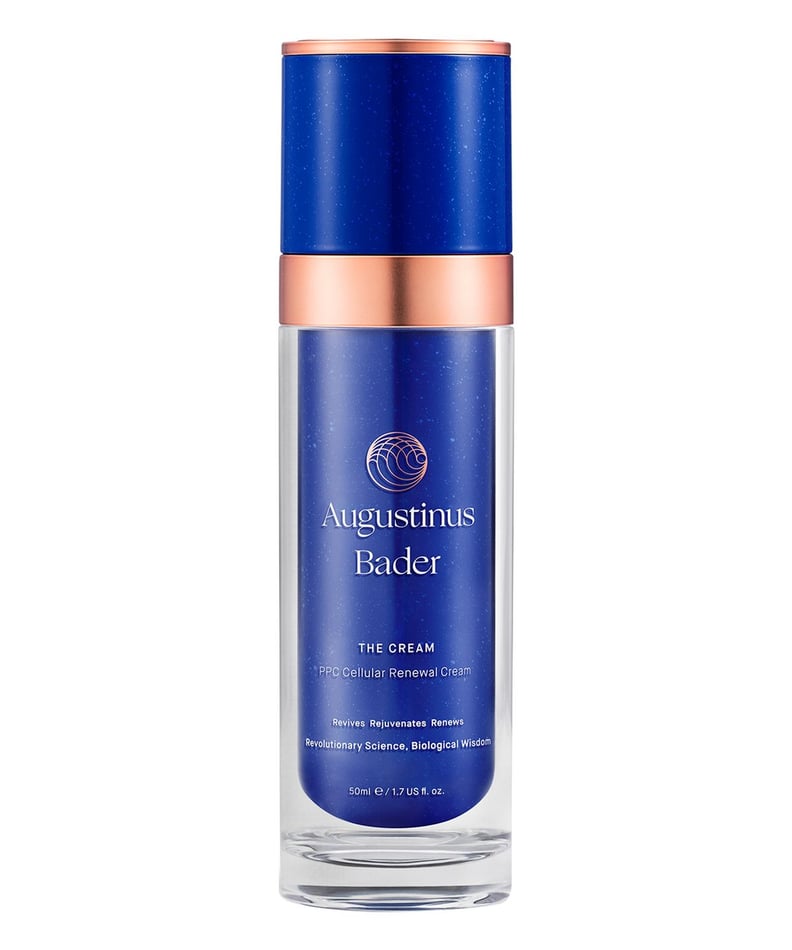 Best Primer Moisturizer to Use Under Makeup
Augustinus Bader The Rich Cream ($290)
"This is the best moisturizer to use before applying makeup," New York City–based makeup artist Jen Myles, tells POPSUGAR. "It hydrates the skin and actually blends with your foundation, leaving skin looking dewy, beautiful, and glowing." Makeup artist Emily Cheng (whose regular clients include Yara Shahidi and Laura Harrier) switches between the Augustinus Bader The Cream and The Rich Cream depending on the client's skin type, saving the latter for people who have drier complexions. "I love these because once it is well-massaged in, it leaves the skin silky smooth — a perfect base for foundation."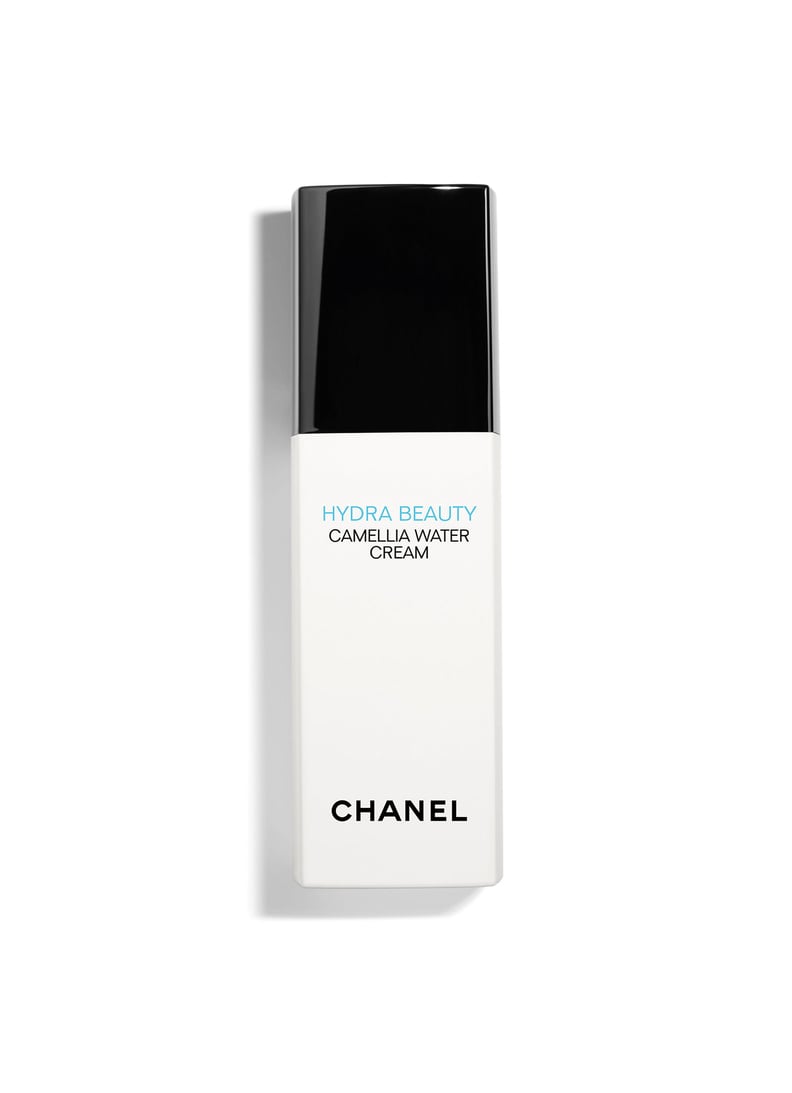 Best High-End Moisturizer to Use Under Makeup
Chanel Hydra Beauty Camellia Water Cream ($58)
"If your skin is normal/combination, I would use this moisturizer," says makeup artist Zoe Taylor (who is a spokesperson for the brand). "It gives skin the most beautiful glow and is a great prep for skin under your base. Try applying concealer only where you need it and skip a full base to really show the true beauty of the skin."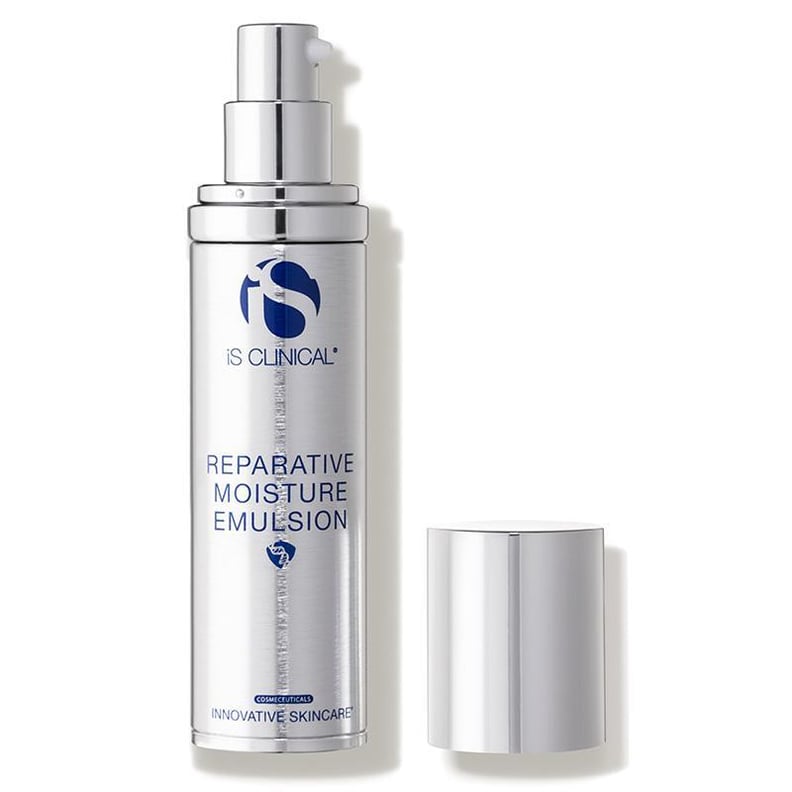 Best Moisturizer For Dry Skin to Use Under Makeup
iS Clinical Reparative Moisture Emulsion ($105)
"Hydrating, leaves the skin feeling comfortable and nourished, and sits perfectly under makeup" is what Wolff says about this IS Clinical moisturizer, which she has called out on her Instagram Stories for being one of her top five favorite moisturizers to use on clients with dry skin.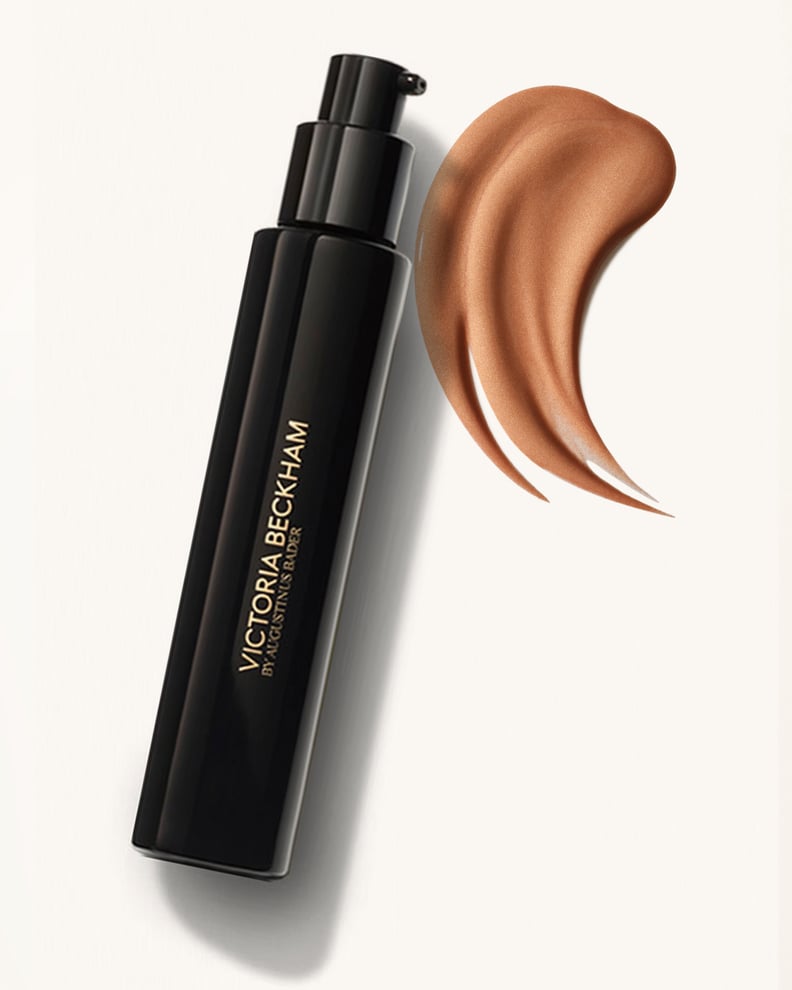 Best Tinted Moisturizer to Use Under Makeup
Victoria Beckham Beauty Cell Rejuvenating Priming Moisturizer in Golden ($95)
This moisturizer has a warm golden tint not because it contains any pigment but thanks to a blend of micronized pearls that are gold, amber, and champagne in color, mixed into the formula to not only impart a warm glow over your skin but also create an optical illusion and the appearance of smoother-looking skin. LA-based makeup artist (and Beauty Is Boring founder) Robin Black loves using it under makeup during the summer months. "The subtle golden sheen makes me look healthy and tan, plus it looks lovely alone or under makeup," she explains.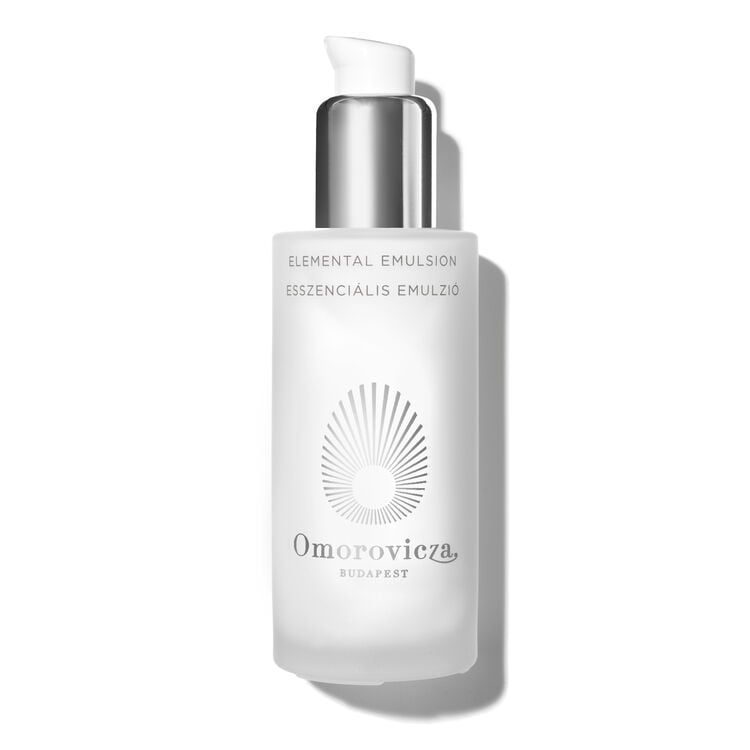 Best Oil-Free Moisturizer to Use Under Makeup
Omorovicza Elemental Emulsion ($155)
"I like this one because it's oil-free and it gives you the right kind of hydration. Plus, whatever you put on over it won't slip and slide around," Lau says, who then likes to follow the emulsion with the brand's glow drops.
Best Nourishing Moisturizer to Use Under Makeup
Chantecaille Bio Lifting Cream ($114)
According to Wolff, this Chantecaille cream is so rich and nourishing, it's almost like a mask. "It makes skin look plump, dewy, and glowy," she says.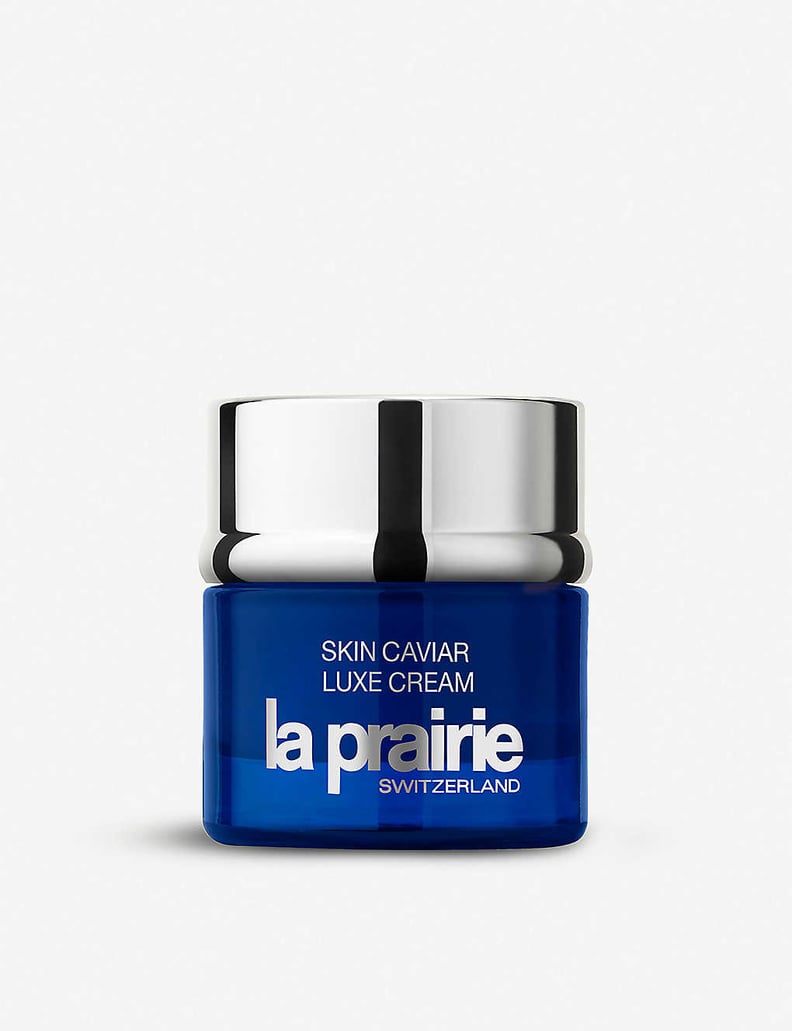 Best Luxury Moisturizer to Use Under Makeup
La Prairie Skin Caviar Luxe Cream ($245)
If you've got (a lot) of extra spending money, London-based makeup artist Georgina Graham recommends this La Prairie moisturizer. "I am currently using Skin Caviar Luxe Cream. It's my super-indulgent, rich product that works on the skin on a cellular level. It smells divine and really makes my skin look and feel great."