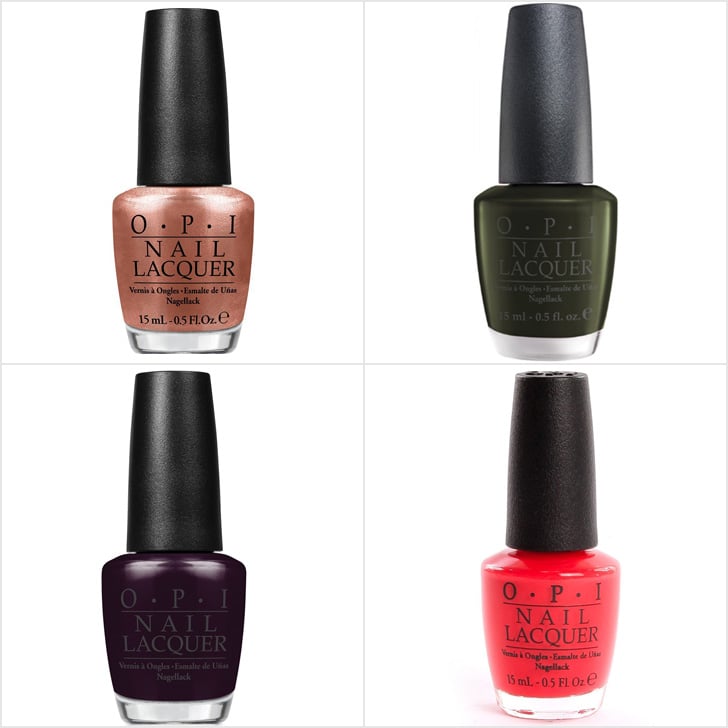 As POPSUGAR editors, we independently select and write about stuff we love and think you'll like too. If you buy a product we have recommended, we may receive affiliate commission, which in turn supports our work.
The beauty equivalent of the expression "like a kid in a candy store" must be "like a beauty addict at the nail salon." There are thousands of lacquers to choose from (in what seems like hundreds of color families, finishes, and textures), and it's nigh on impossible to select just one.
One brand we always come back to is OPI. The iconic nail polish company was founded in 1981 by CEO George Schaeffer, and Suzi Weiss-Fischmann joined the team shortly thereafter. Does she sound familiar? She should! The executive vice president and artistic director is responsible for many of the polish names and has even incorporated her name into a few (including "Suzi Skis in the Pyrenees" and "Where Did Suzi's Man-Go?").
OPI's high-coverage formulas earned it worldwide renown, and it's been able to partner with an assortment of movies, celebrities, and brands (The Muppets, Gwen Stefani, and Coca-Cola, to name a few) on an insurmountable number of limited-edition and permanent polishes. You can even buy OPI-themed sweatshirts!
Now that you're psyched for your next nail appointment, peruse our top 10 list of OPI's best shades before you go. Some are bestsellers and some are personal preferences, but we guarantee you'll struggle to pick a favorite.
OPI Nail Lacquer in Bubble Bath
A popular manicure choice for brides, this soft, sheer peachy-pink is flattering on a wide range of skin tones.

OPI Nail Lacquer in Russian Navy
This is one of the polishes responsible for making dark blue manicures chic. The coveted formula is a rich, shimmering sapphire with subtle flecks of ruby.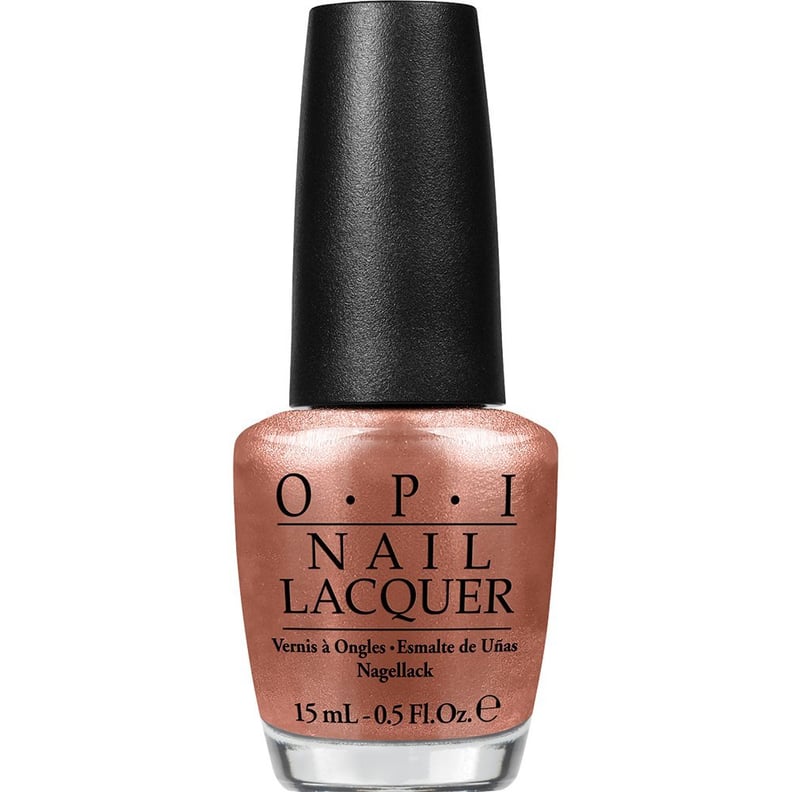 OPI Nail Lacquer in Worth a Pretty Penne
This polish is from the Fall 2015 Venice collection (hence the punny name) and flawlessly captures the hue of a freshly minted copper penny.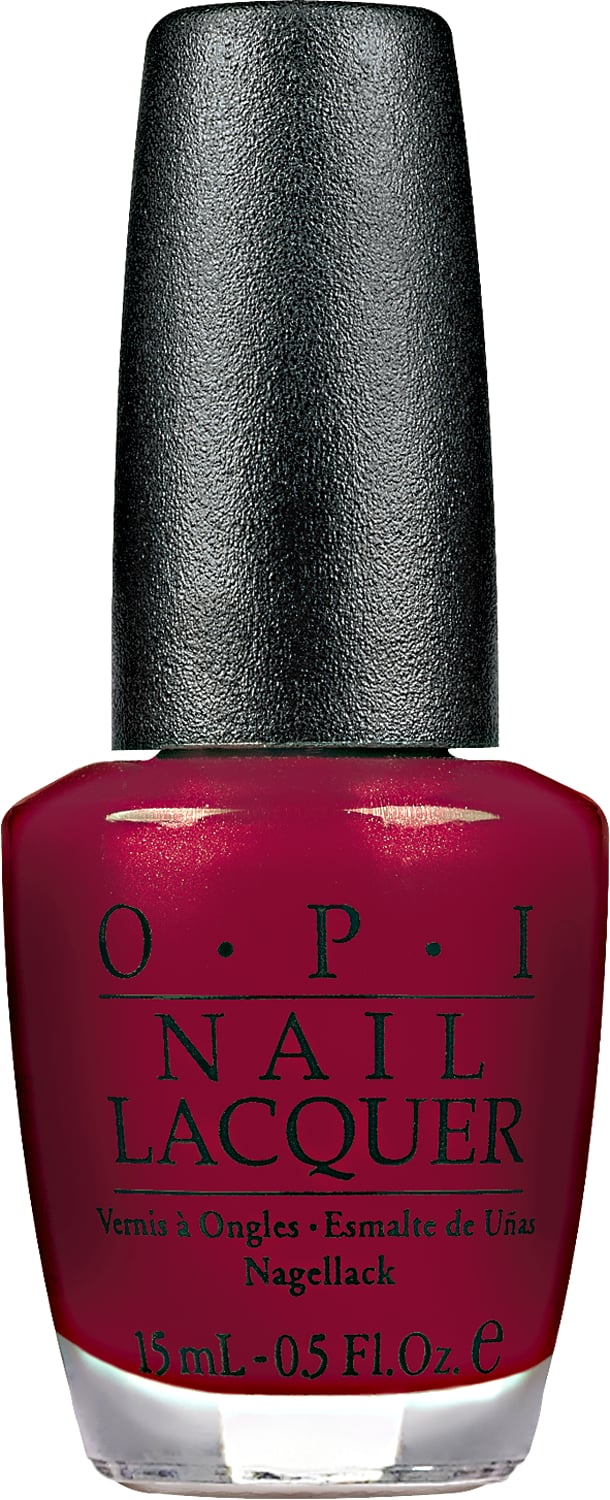 OPI Nail Lacquer in I'm Not Really a Waitress
It makes sense that this is one of the brand's bestselling polishes of all time. The glimmering raspberry red almost gives off a glow under certain lights.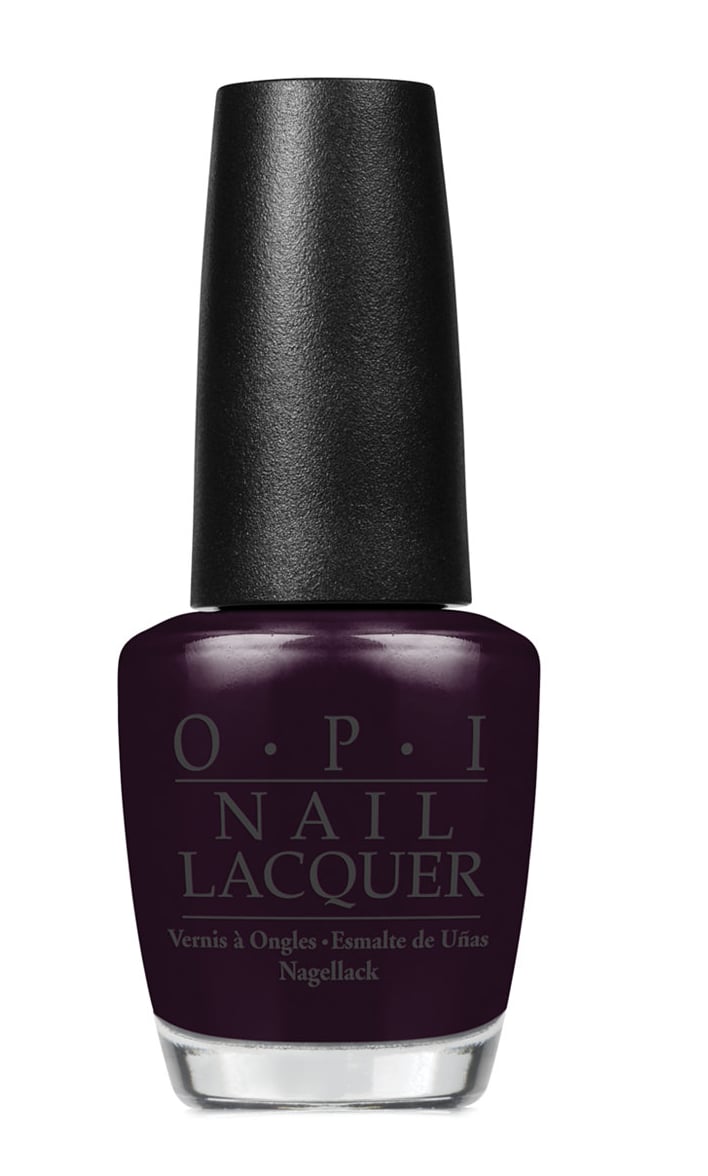 OPI Nail Lacquer in Lincoln Park After Dark
The ultimate manicure to pair with your grunge beauty look, Lincoln Park After Dark is a superdark pinot noir shade.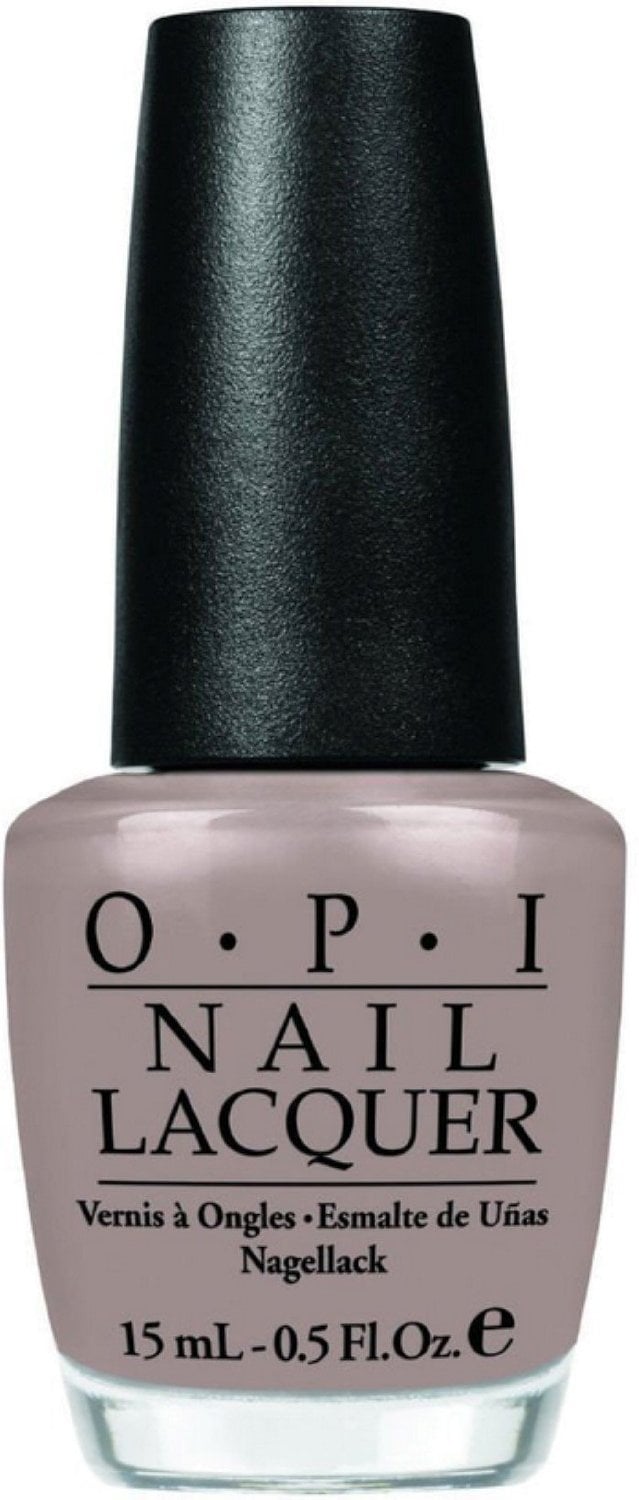 OPI Nail Lacquer in You Don't Know Jacques
OPI launched La Collection De France in 2008, which included this polish. The formula was responsible for starting a major taupe manicure trend and spawned many imitators, but there's no comparison to You Don't Know Jacques's unique violet-greige hue.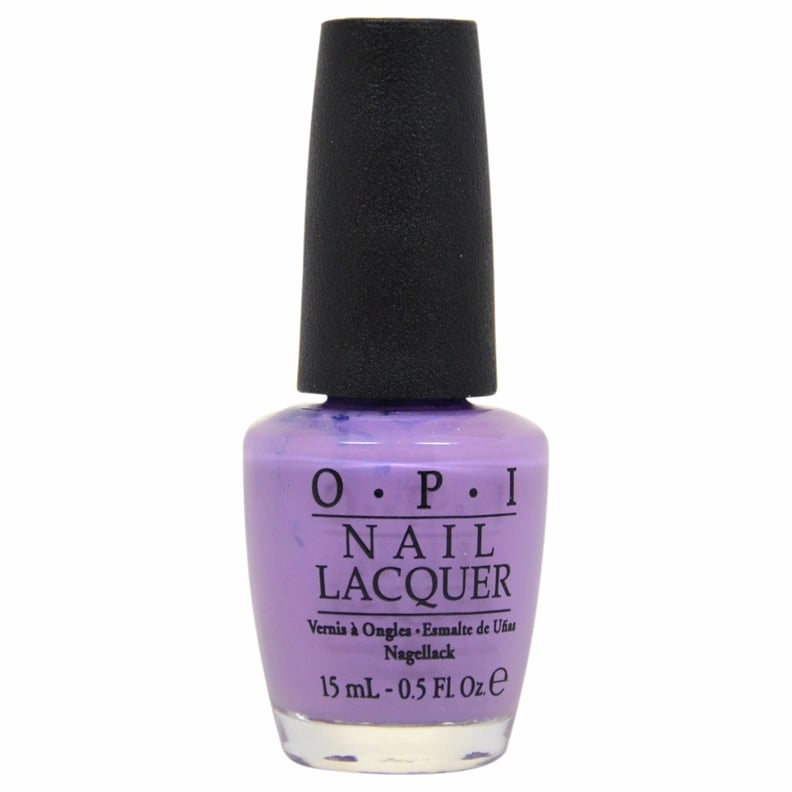 OPI Nail Lacquer in Do You Lilac It?
If you're in search of a quirky color, look no further than this funky purple. Despite its vibrancy, the shade is actually quite complementary (and goes surprisingly well with a variety of outfits).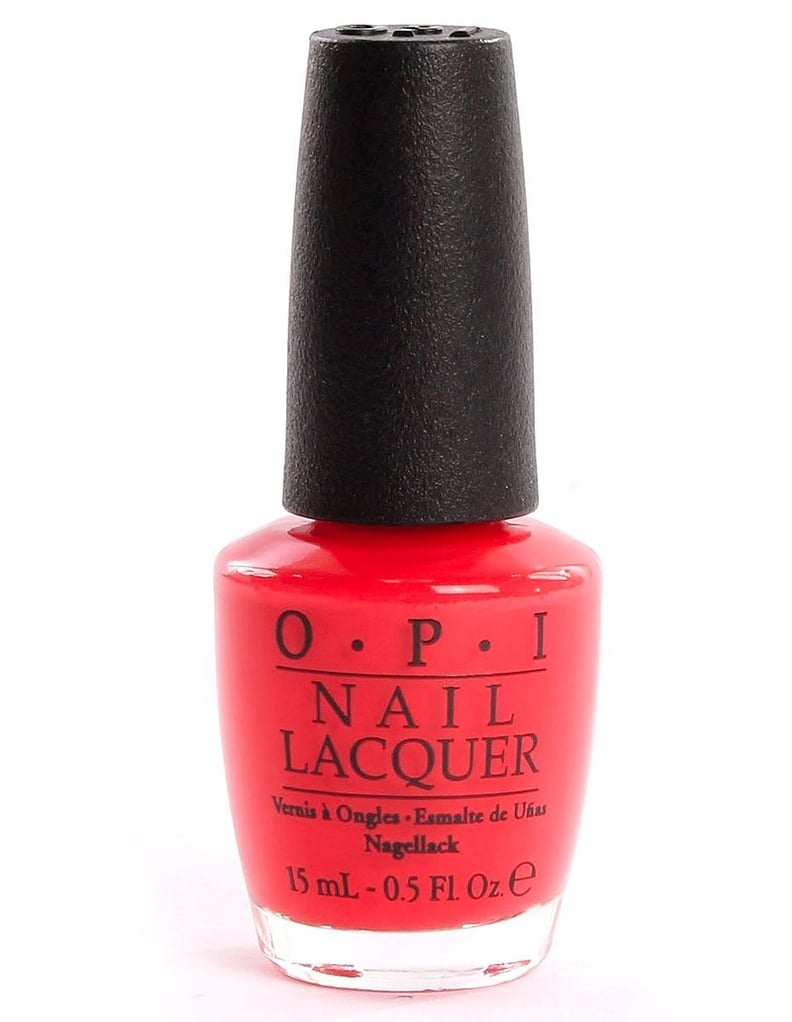 OPI Nail Lacquer in Cajun Shrimp
This electric coral boasts a hint of pink, so anyone can wear it regardless of their undertone. It looks stunning against a Summer glow, but even if you're pale-complected, the polish will make you look tan!
OPI Nail Lacquer in Samoan Sand
Back when "mannequin hands" (manicures that perfectly matched one's complexion) were all the rage in 2009, this shade was widely hailed as the ideal formula for women with medium skin tones. It's still quite popular at the salon, though! Chrissy Teigen declared this polish "the only nude that need exist."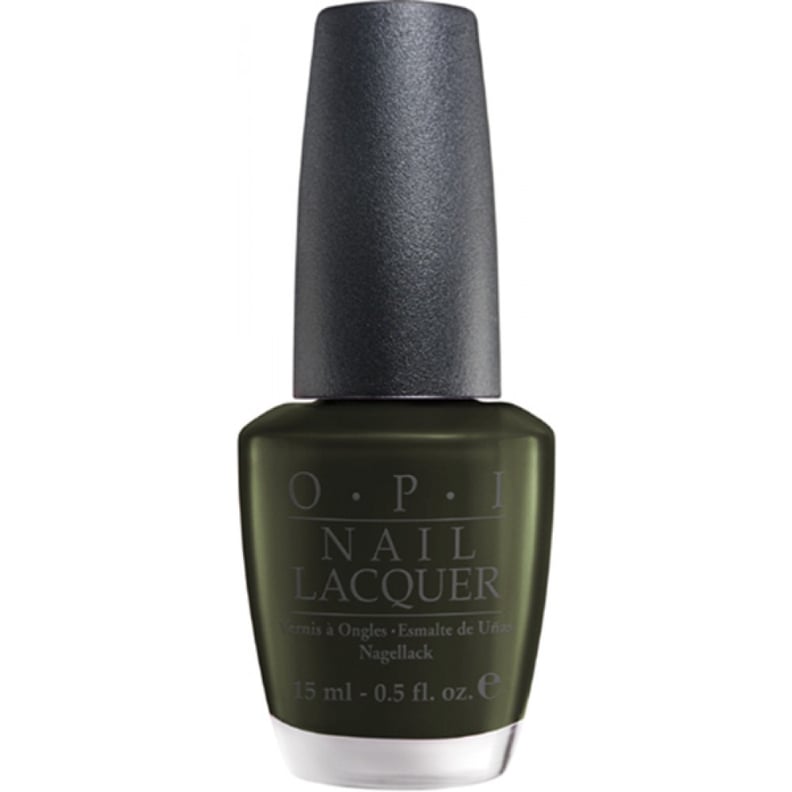 OPI Nail Lacquer in Here Today . . . Aragon Tomorrow
This limited-edition color was part of a Spain-themed collection in 2009 and caused many nail junkies to get psyched. That's because large brands rarely produced dark greens at this time, so this bottleglass hue was one of a kind.