This Month's New Skincare Products Beat Out Pumpkin Spice Lattes, Every Time
As POPSUGAR editors, we independently select and write about stuff we love and think you'll like too. If you buy a product we have recommended, we may receive affiliate commission, which in turn supports our work.
Flannel, apple orchards, pumpkin-spiced-pretty-much-everything — if you're not careful, October can start to feel more monotonous than Nadia's drug-fueled night in Netflix's Russian Doll. (Although, hey, that's a pretty good costume idea.) The one area that never fails to surprise, however, is the skincare department. In fact, there are enough product launches this month to keep even the most insatiable entertained.
From a foamy new face wash tailor-made for people with sensitive skin to a supercharged facial serum that promises to brighten like never before, the best skincare products dropping this October beat a basket of freshly picked Granny Smiths, every time. If you're not sure where to start, we've asked our beauty editors to share the best new launches to try right now — so you can save all that planning for your next Starbucks order.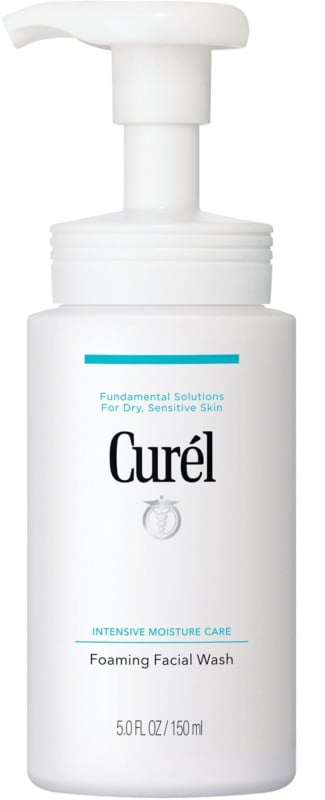 Curél Foaming Facial Wash
"Maybe I'm biased because I just came back from a trip to Tokyo and have fully convinced myself they are doing everything right when it comes to skin care, but even this Curél Foaming Facial Wash ($20) holds up to my theory. The ceramide-packed, fragrance- and alcohol-free cleanser was first launched in Japan years ago, formulated for people with sensitive skin like me. Despite my travels and unforgiving dry cabin air, it's kept me hydrated and free from breakouts." — Kelsey Castañon, senior beauty editor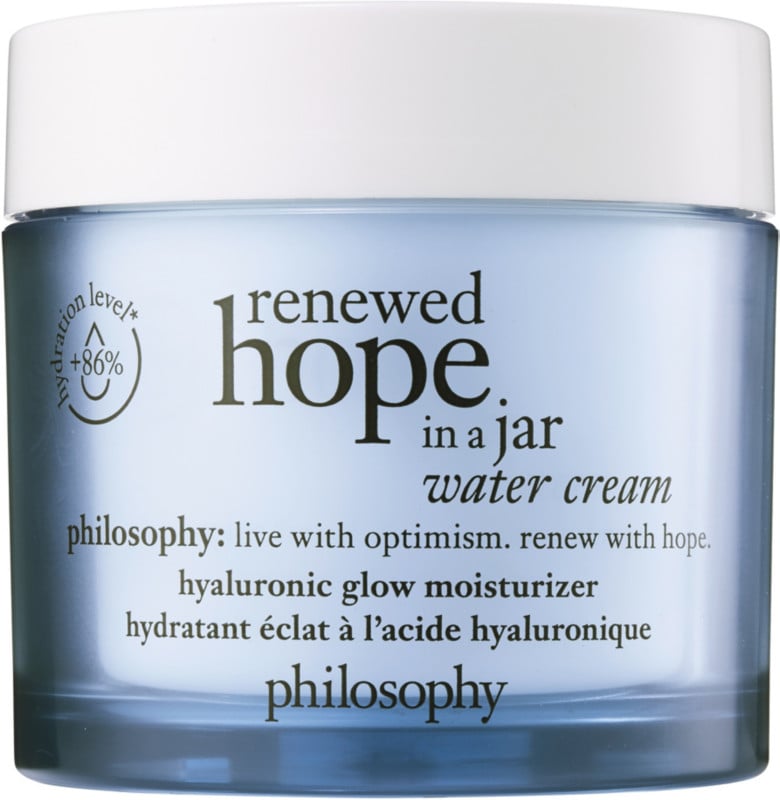 Philosophy Renewed Hope in a Jar Water Cream Hyaluronic Glow Moisturizer
"Philosophy Renewed Hope in a Jar Water Cream Hyaluronic Glow Moisturizer ($39) is not a quick fix to dull, dry skin; but with how luxurious it feels and how fresh it smells, I'm okay with it. The brightening moisturizer has a cooling gel texture that slicks on to feel and look like a makeup primer before melting down and absorbing quickly into skin the way a serum would. Before bed for two weeks, I would apply two pea-sized amounts to my face and neck. I would wake up with my skin feeling soft and slightly brighter than the night before, and haven't noticed dullness to my skin since." — Jesa Marie Calaor, assistant beauty editor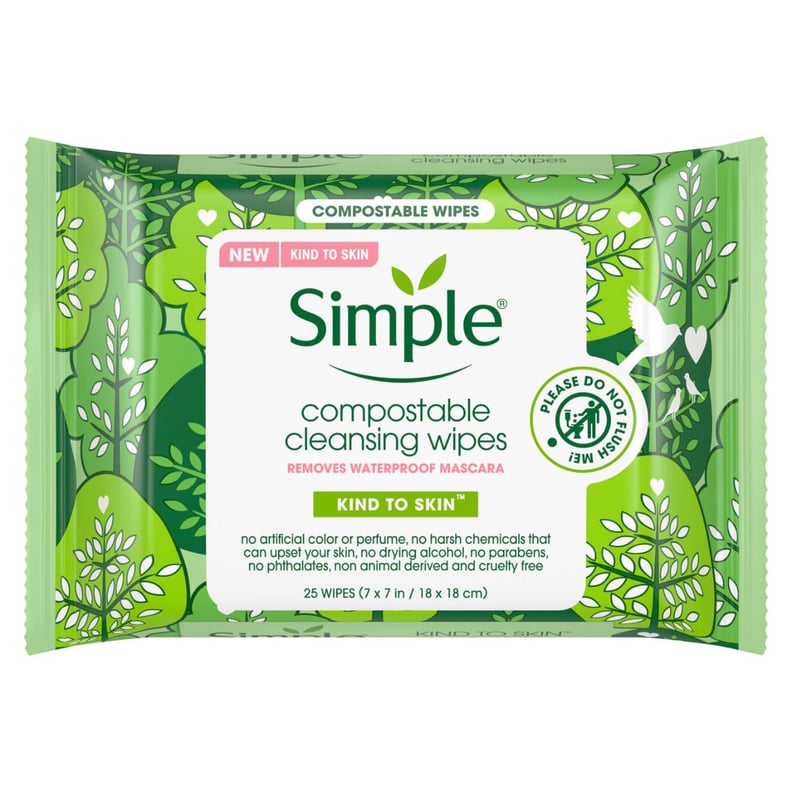 Simple Skincare Compostable Cleansing Wipes
"When it comes to being green and sustainable, I'll admit I'm far from perfect. That being said, I've been making a conscious effort to improve that in every area of my life, but with so much plastic, packaging, and one-time use items (i.e. makeup wipes), beauty can be a particularly difficult category for that. Then I discovered Simple's new Compostable Cleansing Wipes ($6), a winner in our Power Your Pretty Awards. Made from plant fibers and sustainable wood pulp, they're not only fully biodegradable (it takes 42 days when composted!), but will even break down in a landfill (though the former method is recommended). And they work just as well as the brand's regular wipes. This is the ultimate 'low effort, big impact' decision — so really, what are you waiting for?" — Carrie Carrollo, associate beauty editor, Native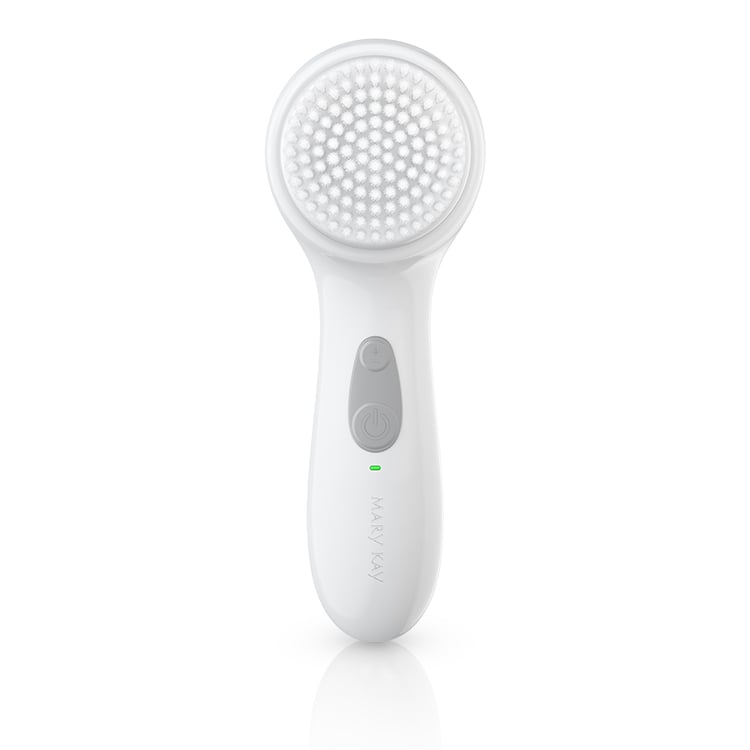 Mary Kay Skinvigorate Sonic Skin Care System
"It's been a long time since I've come off the face cleansing brush bandwagon, but the Mary Kay Skinvigorate Sonic Skin Care System ($75) looked enticing enough to convince me to hop back on. Not only does it only take 60 seconds to clean your entire face (music to my lazy-person ears) and come with three speeds, the bristles are also gentle enough for my sensitive skin — no more fear of feeling like I just power-washed my face." — KC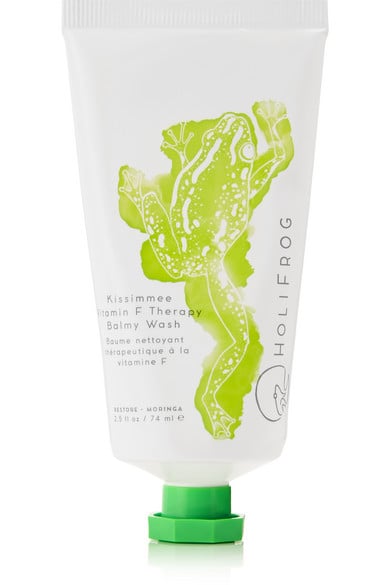 Holifrog Kissimmee Vitamin F Therapy Balmy Face Wash
"The new brand HoliFrog just launched four face cleansers, formulated for a variety of skincare needs, but my favorite is the Kissimmee Vitamin F Therapy Balmy Face Wash ($42). I use it as the first step of my double cleanse routine and it melts away all of my makeup effortlessly. The creamy balm formula leaves my skin feeling hydrated and soft, but still squeaky clean." — Jessica Harrington, assistant beauty editor, Makeup.com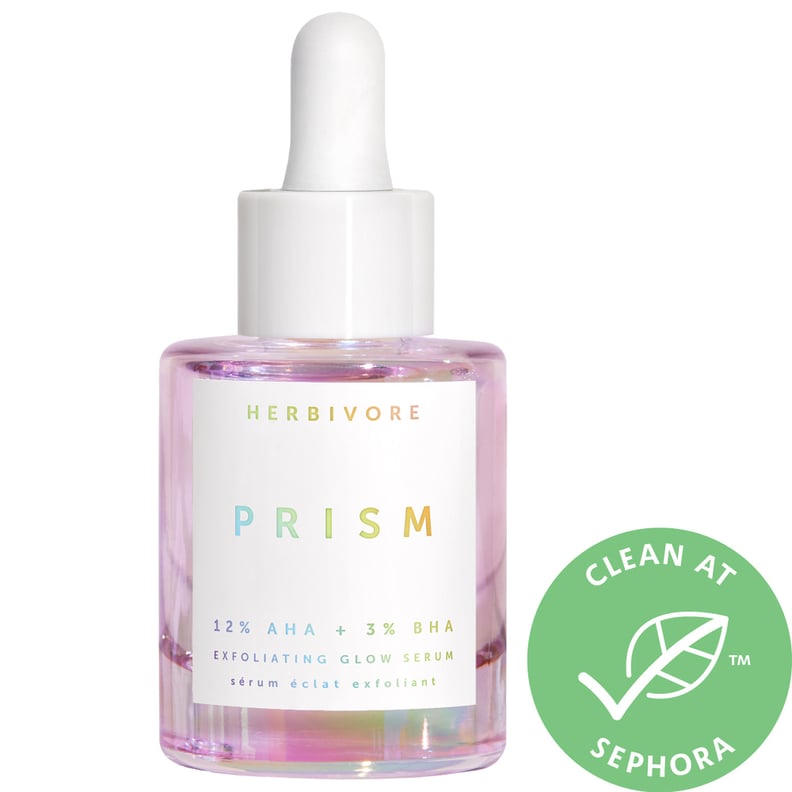 Herbivore Prism 12% AHA + 3% BHA Exfoliating Glow Serum
"Fans of Herbivore Botanicals might remember the brand's OG Prism Exfoliating Glow Potion — a serum housed in a bottle so pretty, it practically begged to be Instagrammed. Herbivore somehow made its second iteration, the Prism 12% AHA + 3% BHA Exfoliating Glow Serum ($54), even more beautiful. Stored in a light-reflecting rainbow bottle is a thin liquid that is potent with 2 percent AHA and 3 percent BHA to exfoliate the skin. I applied three drops to my hands before tapping and massaging it into my skin, which felt firmer in seconds. The next morning, my skin was visibly more even in tone, an effect that made me want to skip the light-coverage foundation I typically wear every day." — JMC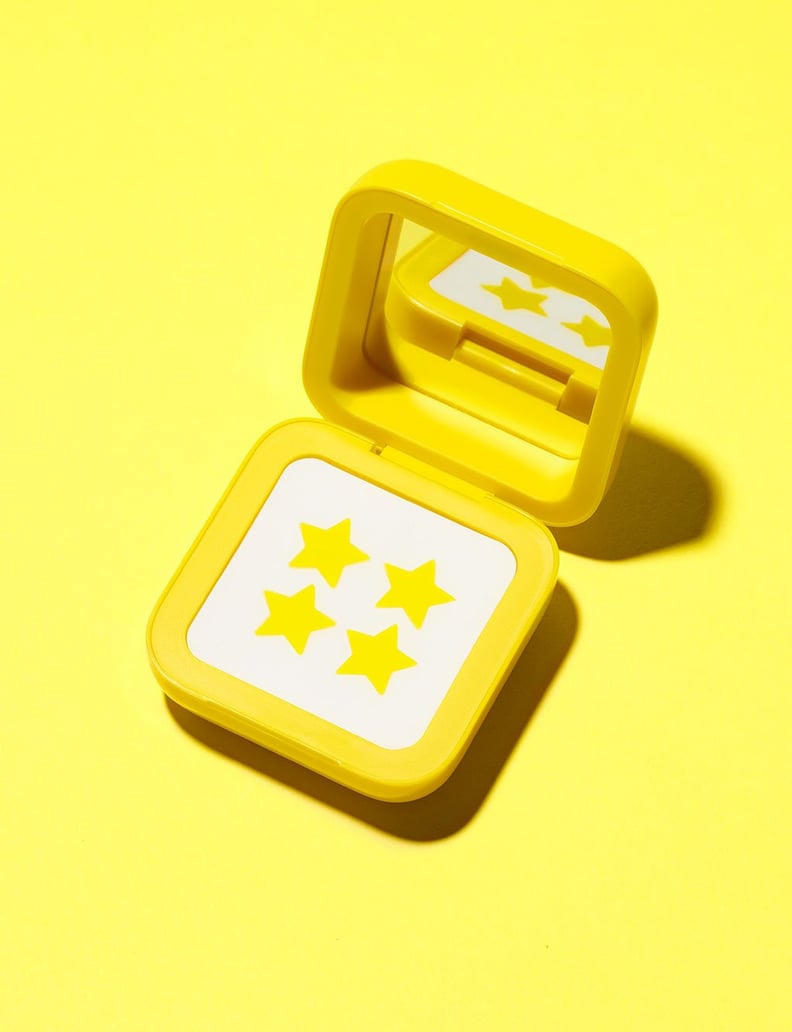 Starface Hydro-Stars
"Never in a million years did I think acne patches could be cute, but here we are. The Starface Hydro-Stars ($22) make out-of-the-blue breakouts way less annoying when you get to stick fun stickers on them. I wear the stars overnight (for at least six hours), let the ingredients work their magic, and remove it when I wake up. They're also great if you're one to pick at your face." — JH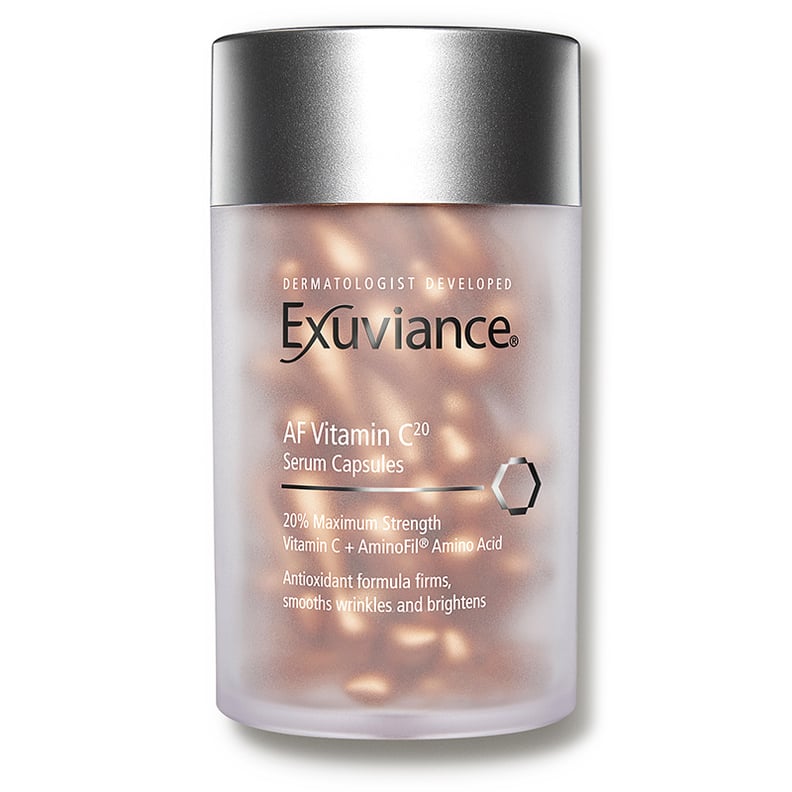 Exuviance AF Vitamin C 20% Serum Capsules
"I made it my resolution this year to up my vitamin C intake — both on the inside and outside. And while I've made about 1.2 percent progress on the former, the Exuviance AF Vitamin C 20% Serum Capsules ($69) makes it easier for me to live up to my promise on the latter front. Encapsulated in each metallic bead is a highly potent dose of the brightening ingredient — just snap it open, smear it onto your face, and prepare to glow. (No, really, after just a few weeks of use, I've noticed a huge improvement to my skin. My desire to follow through with any of my other resolutions? Er, not so much.)" — KC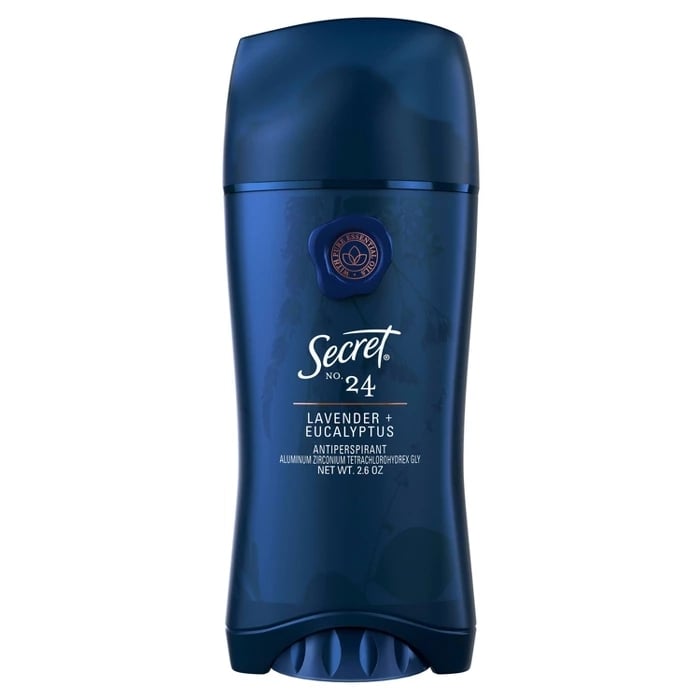 Secret Essential Oils Lavender and Eucalyptus Invisible Solid Antiperspirant and Deodorant - 2.6oz
"Once upon a time, I would steal my boyfriend's extra sticks of deodorant. Most of my go-to sticks and sprays were either powdery or fruit-scented, and I'd fallen in love with his woody and fresher fragrances. I've since retired that habit, as Secret's new deodorants — like the Secret Essential Oils Lavender and Eucalyptus Invisible Solid Antiperspirant and Deodorant ($12) — open up a palette of scents that are so different from what one typically sees in the beauty aisles. They were concocted using essential oils, emitting a luxurious fragrance that I thought was only possible in candles, massages, or facials, each time I break a sweat." — JMC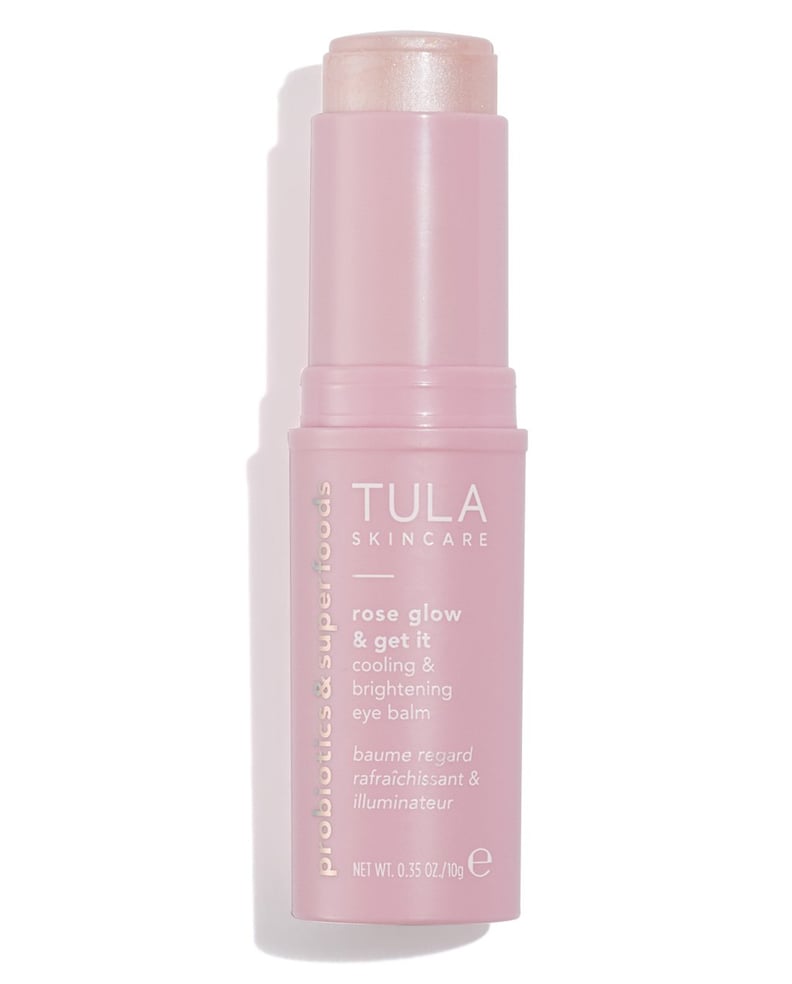 Tula Cooling & Brightening Eye Balm
"When Tula reformulated its best-selling eye balm in a pink, rosy hue — which differs drastically from most of the brand's light blue packaging — I knew it had to be good. The OG formula contains ingredients like caffeine, hyaluronic acid, and aloe, but the new Rose Glow & Get It Cooling & Brightening Eye Balm ($30) also has rosehip oil and rosewater in the formula. The result is a smooth, instantly cooling eye balm that melts into skin and gives my undereyes a wide-awake look. I'm also a huge fan of the stick packaging because it makes application that much easier." — JH