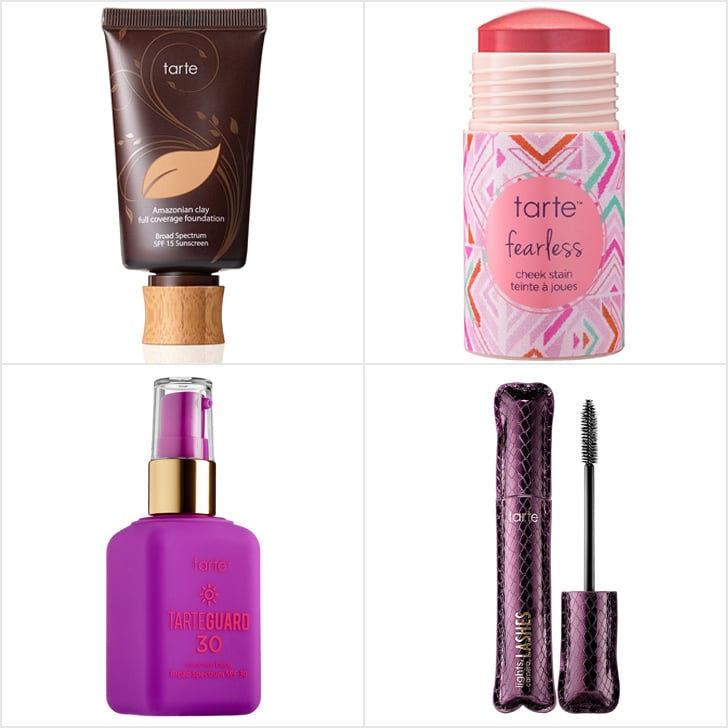 As POPSUGAR editors, we independently select and write about stuff we love and think you'll like too. If you buy a product we have recommended, we may receive affiliate commission, which in turn supports our work.
Over the years, I've watched with great interest as Tarte Cosmetics evolved from a one-product powerhouse brand to a dominating force in the beauty industry. Founder Maureen Kelly debuted the iconic Cheek Stain blush in 1999 on counters of the New York City department store Henri Bendel. Now, Tarte sells dozens of products around the world through retailers like Sephora, QVC, and Ulta.
While Tarte has expanded dramatically, one feature has remained the same throughout the company's history: dedication to good-for-you ingredients. Kelly calls the line "eco-chic" and has ensured that each product is paraben-, phthalate-, gluten-, and cruelty-free. The formulas also boast maracuja oil, Amazonian clay, and other naturally derived ingredients that make each item potent with skin care benefits as well as pigmented. Read on to shop some of my favorites.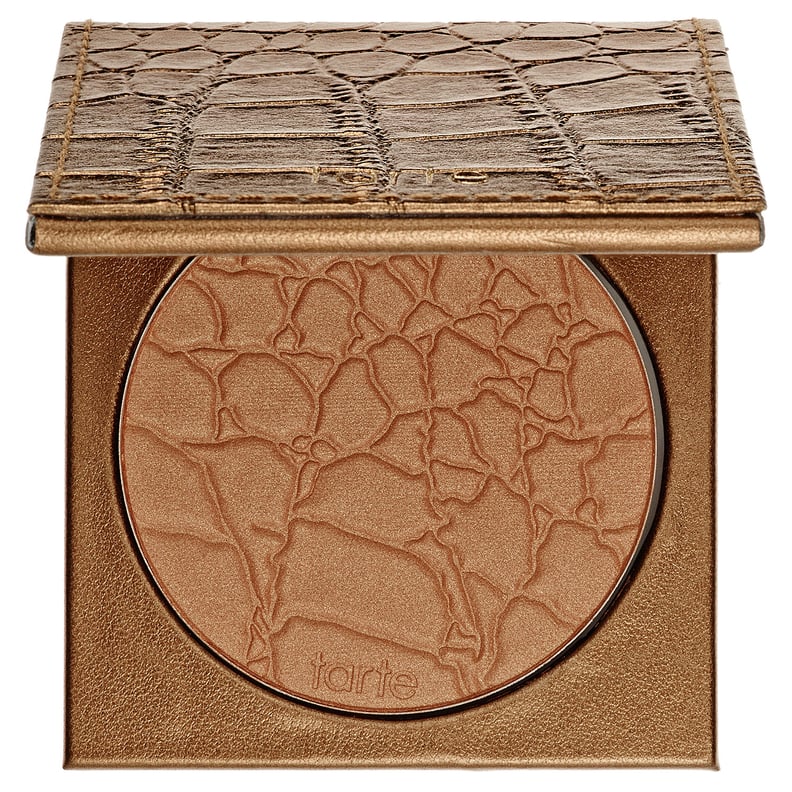 Tarte Amazonian Clay Waterproof Bronzer in Park Avenue Princess
I'm ultra pale, so it's hard for me to find bronzers that don't make my complexion appear orange or muddy. But this soft tan with pearly gold shimmer makes my skin look luminous and naturally sun-kissed. (It looks gorgeous on those with darker skin tones, too!) I sweep it on every morning to give my face life.
Tarte Amazonian Clay Waterproof Bronzer in Park Avenue Princess ($30)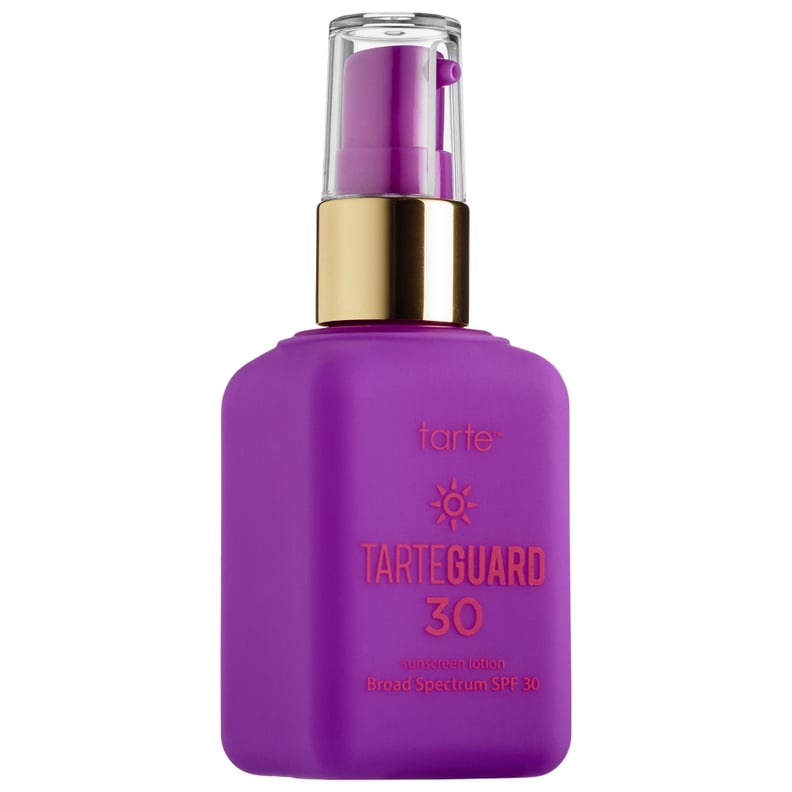 Tarte Tarteguard Sunscreen Lotion Broad Spectrum SPF 30
If you've ever skipped SPF solely because it smells yucky, grab this formula. The lightweight cream is scented with a refreshing waterlily aroma and utilizes exclusively mineral sunscreens (no chemicals!) to protect your skin from sun damage.
Tarte Tarteguard Sunscreen Lotion Broad Spectrum SPF 30 ($32)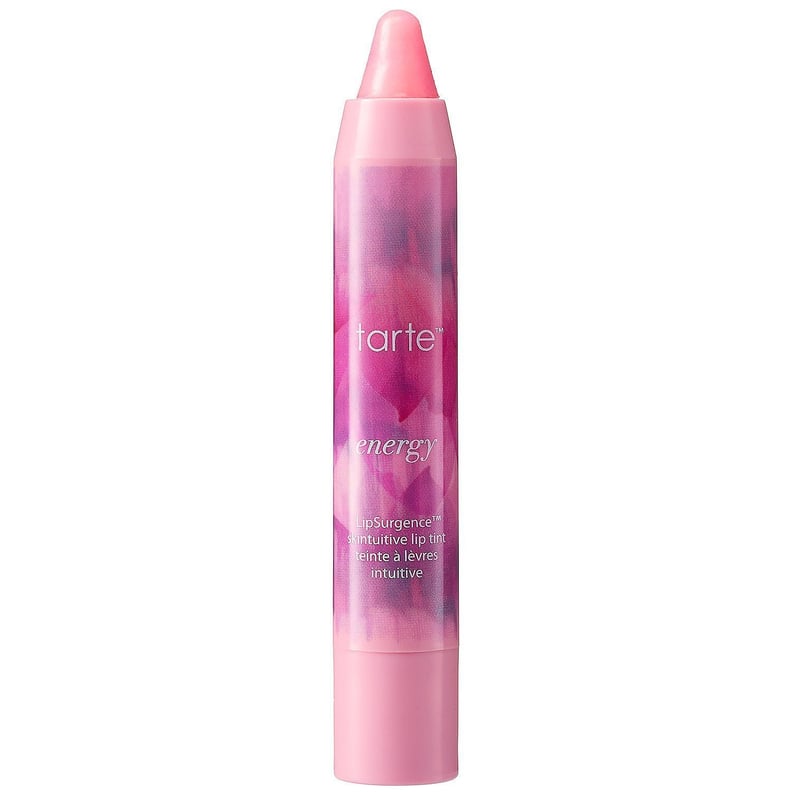 Tarte LipSurgence Skintuitive Lip Tint
This hydrating, nourishing formula makes lips look fuller while adding a light, healthy tint. The hue automatically adjusts to your pH, resulting in a custom, ultraflattering color. Bonus: it features a subtle mint flavor that freshens your breath.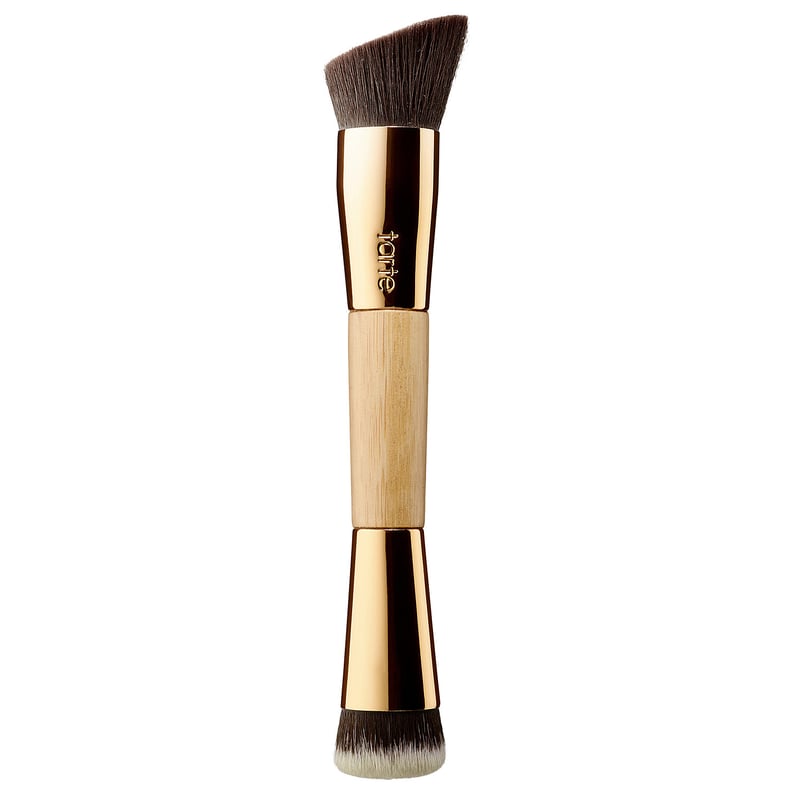 Tarte The Slenderizer Bamboo Contour Brush
When contouring my complexion, I swear by this double-ended tool. The multitasker entirely eliminates my need to pack multiple brushes for one step, which I love. I use the densely packed bristles of the white-tipped side to apply a darker, cheekbone-chiseling shade. Then, the soft angled brush buffs out the color to make it look completely natural.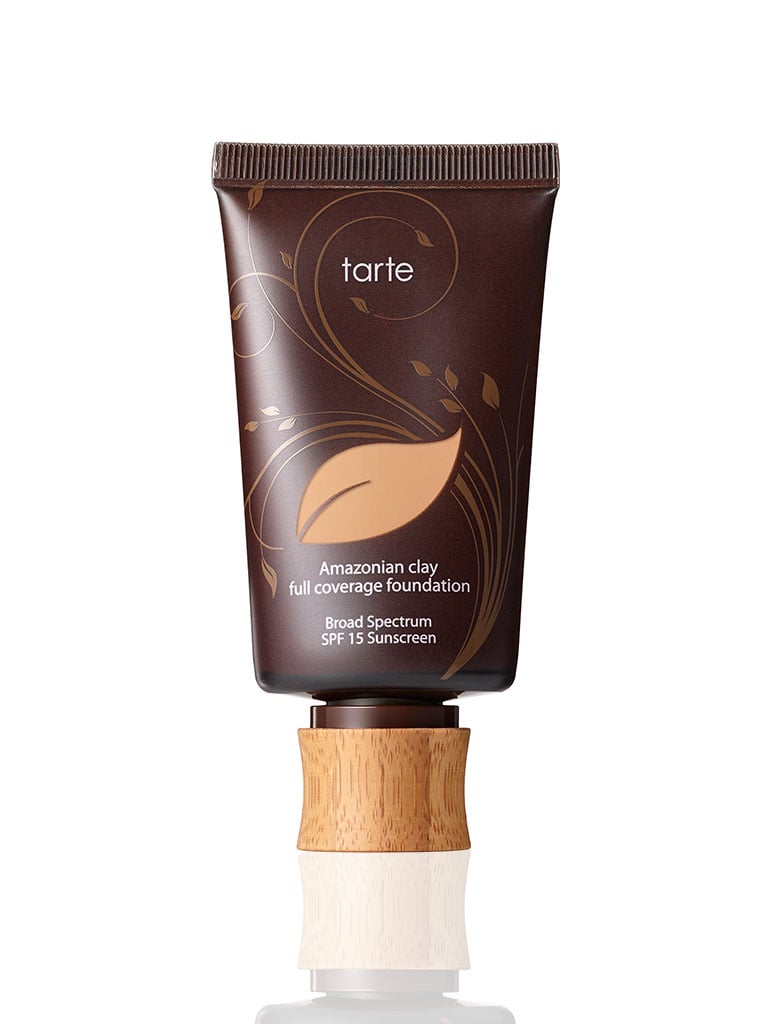 Tarte Amazonian Clay 12-Hour Full Coverage Foundation SPF 15
This product is no joke. I occasionally play makeup artist for my friends' weddings, and use this on every bride because the formula is so trustworthy. As a party guest, I've applied it at 8 in the morning and saw no signs of wear when removing it at midnight — seriously. Some full-coverage foundations can look and feel like a mask on the skin, but this looks completely natural, feels lightweight, and comes in 24 shades so everyone can find their perfect match.
Tarte Amazonian Clay 12-Hour Full Coverage Foundation SPF 15 ($39)
Tarte Amazonian Clay 12-Hour Blush
If blush always seems to fade after you apply it, give this product a try. It's made with Amazonian clay, which lends powerful pigment and everlasting staying powder on all skin types. If you have an oily complexion, you'll notice grease gets soaked up by the formula, but dry-skinned beauties will feel hydrated. It's pretty much magic.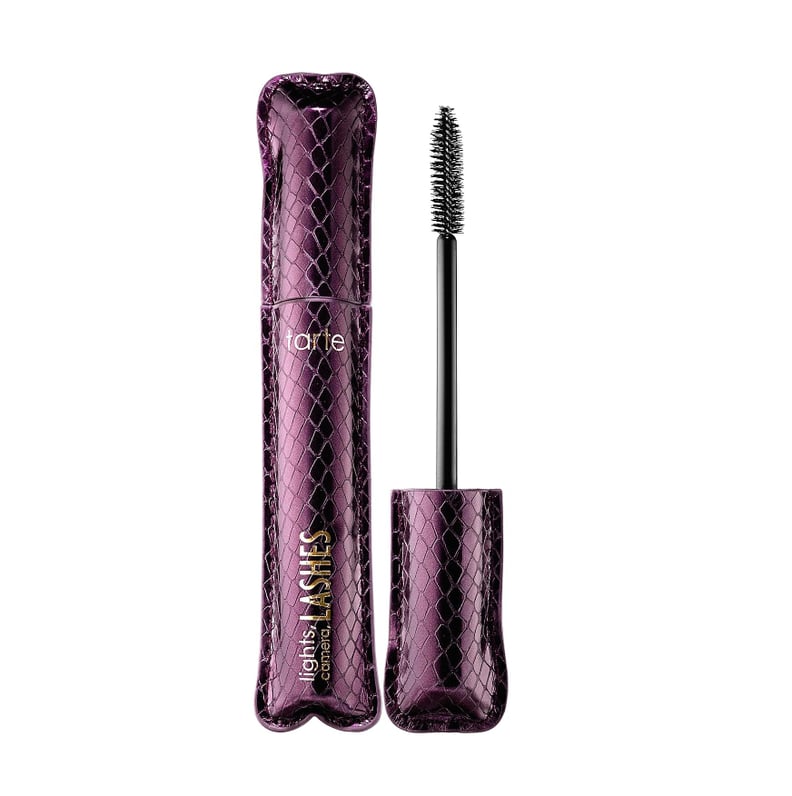 Tarte Lights, Camera, Lashes 4-in-1 Mascara
The tightly packed bristles on this mascara wand get between every lash to coat them with the rich, nourishing formula. It volumizes, lengthens, curls, and conditions with just one swipe. If you use it regularly, you'll notice your lashes getting fatter even once you've removed your makeup — the provitamin B in each tube thickens them up.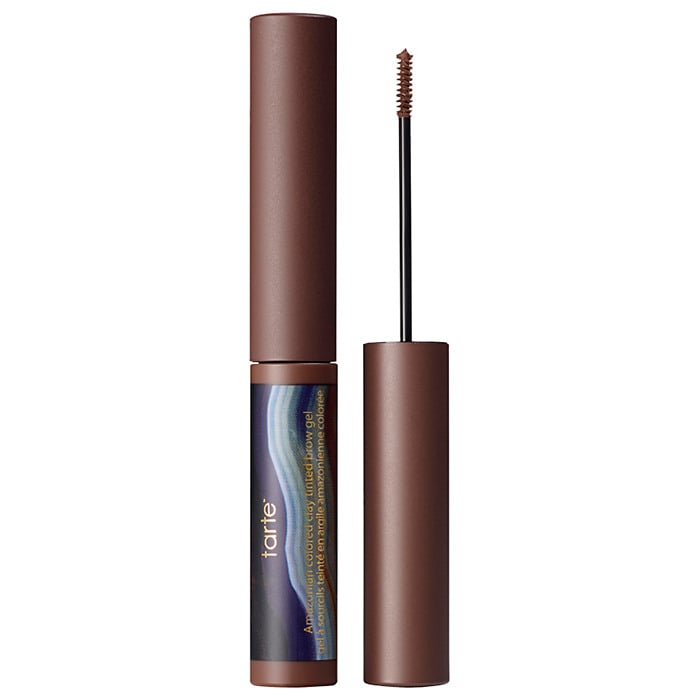 Tarte Colored Clay Tinted Brow Gel
For a gal who likes to take the time to sculpt her brows to perfection, Tarte's tinted brow gel is a dream product. The wand features the absolute tiniest spoolie brush you've ever seen in your life. I like to press on my skin like a pencil to apply a concentrated amount of the pigmented formula to sparse areas of my arches, then brush it through.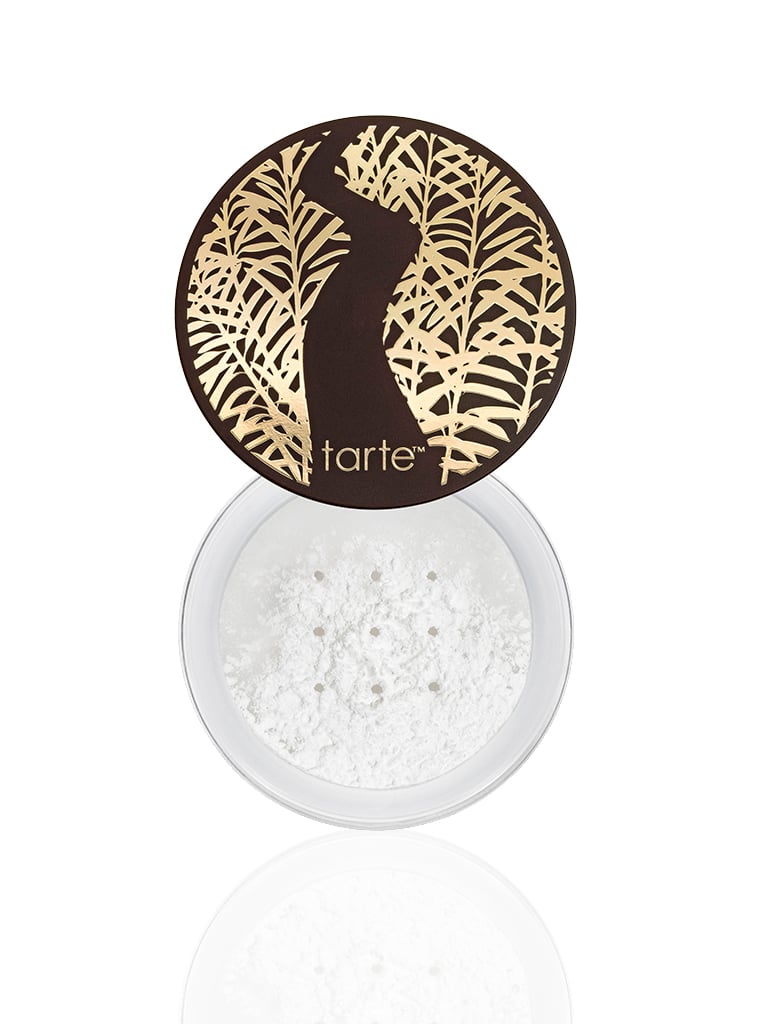 Tarte Smooth Operator Amazonian Clay Finishing Powder
Many finishing powders look too white on skin or feel chalky, but this finely milled powder is super silky and applies truly translucent. Use it when practicing your sandbagging technique — your undereye concealer won't crack or crease, and it'll last all night.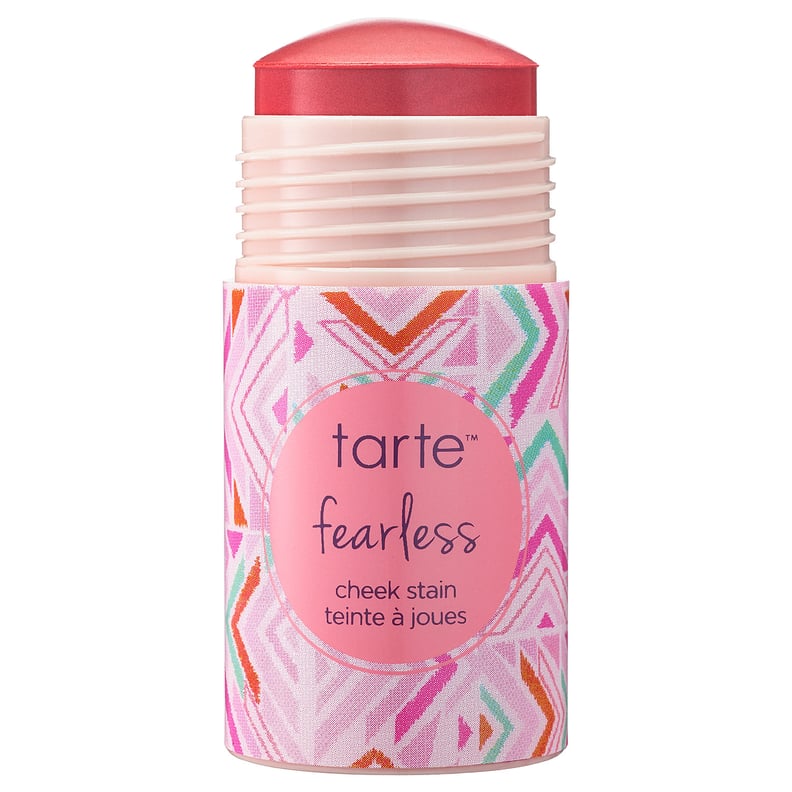 Tarte Cheek Stain
This is Tarte's original product, and it's still one of its best. Instead of a messy liquid stain, this cheek color comes in a wind-up gel stick that's as portable as it is easy to use. Just swipe it on each cheek, blend it with your fingertips, and go. I'm particularly fond of its cherry Jello-like scent.
Tarte Cheek Stain ($30)