Beyoncé's Braided Hairstyles Are Mood-Board Worthy
If it were up to the Beyhive, 2023 would be dubbed the year of Beyoncé — and who could blame them? In just three short months, Beyoncé has landed herself the title of the highest-grossing tour by a woman artist in history, courtesy of "Renaissance," and she's done so while serving us endless looks.
It's no secret the singer's "hair-ography" is next level on stage, but some of our favorite styles of Beyoncé's happen to be when she opts to wear braids. It's a look that Beyoncé is quite familiar with, as you've likely seen her with cornrows, side-swept lemonades, and even pre-baby braids over the course of her career. There are even a few videos floating around the internet of her braided ponytail falling onto her shoulder to the beat of the music during a dance break. We dare you to name something more iconic.
It's clear by now that whenever Beyoncé does something, the masses will follow suit. So if you're looking for some braided hairstyle inspiration, who else should you turn to other than the queen herself? We did the heavy lifting for you and rounded up some of the best Beyoncé braids on the internet. Whether you want something quick and easy to style like the traditional box braids she wore prior to giving birth to her twins or something a bit more intricate, like the finger-wave cornrows she showed off at "The Lion King"'s premiere, read ahead for the best Beyoncé braided hairstyles to fill your mood board with.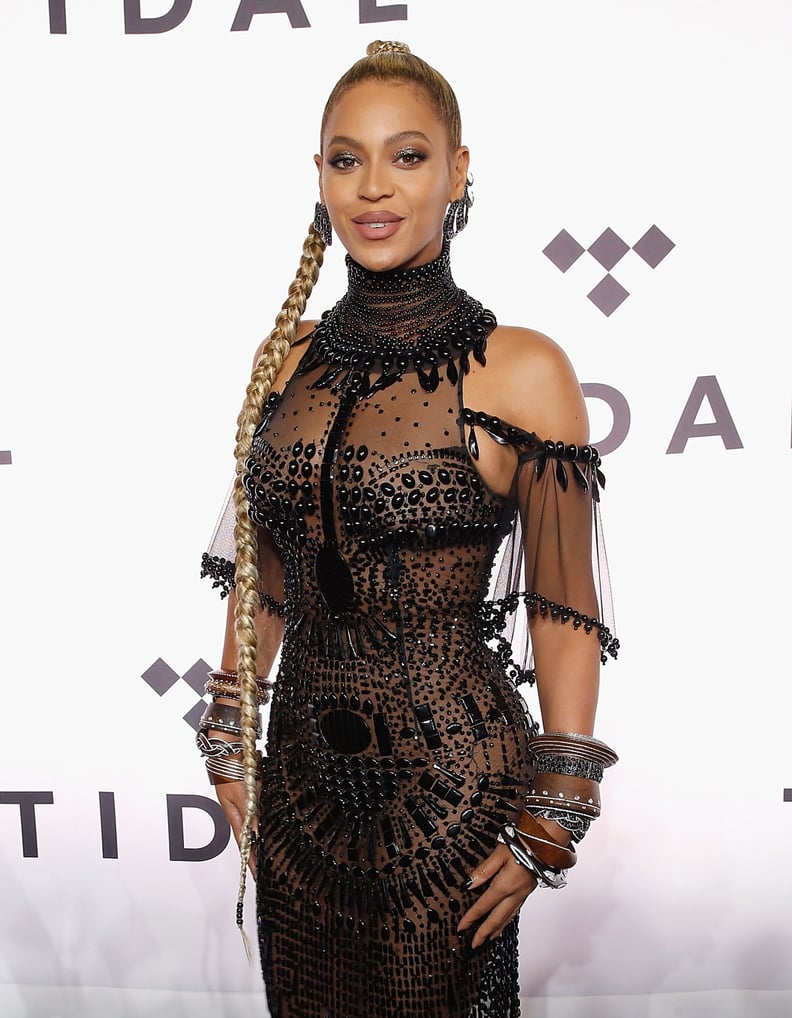 Beyoncé's Braided Hairstyles: Long Braided Ponytail
Back in 2016, Beyoncé arrived at a Tidal event with one of the longest braided ponytails we've ever seen.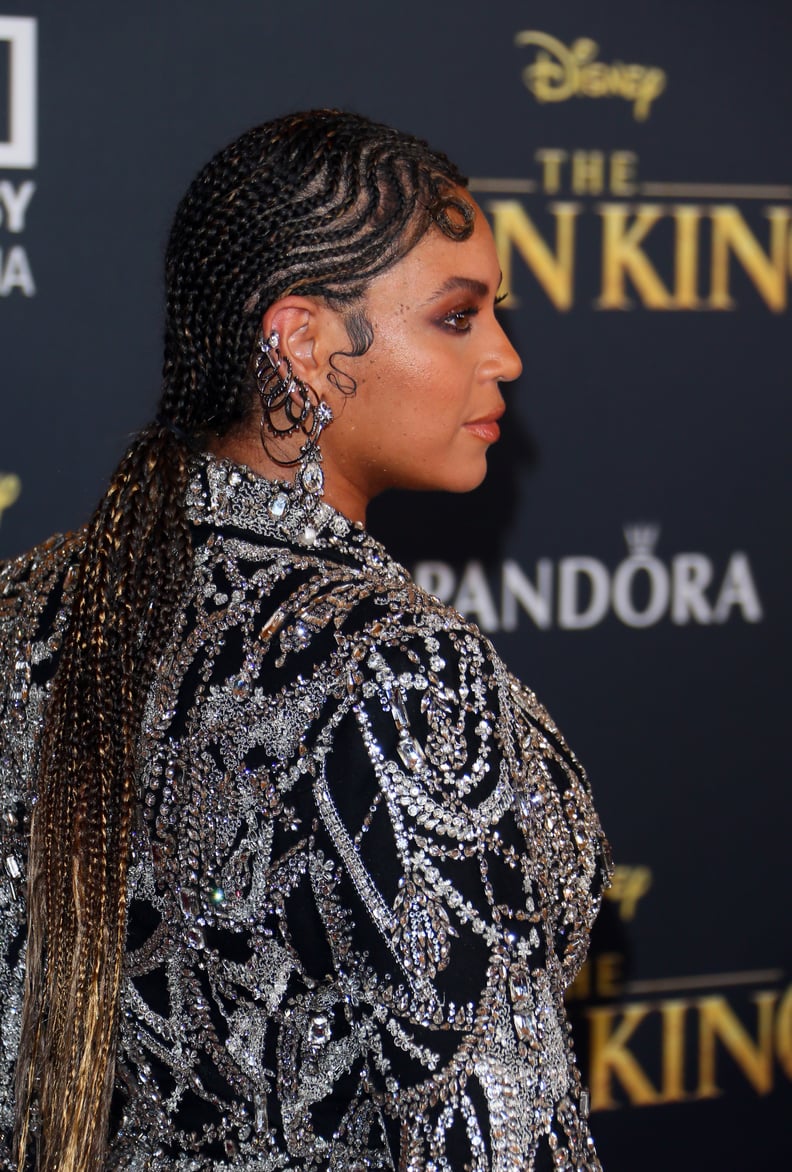 Beyoncé's Braided Hairstyles: Finger Waves
At the premiere of "The Lion King," we couldn't take our eyes off the detailed, braided finger waves Beyoncé was wearing. They gathered into a low ponytail at the base of her neck.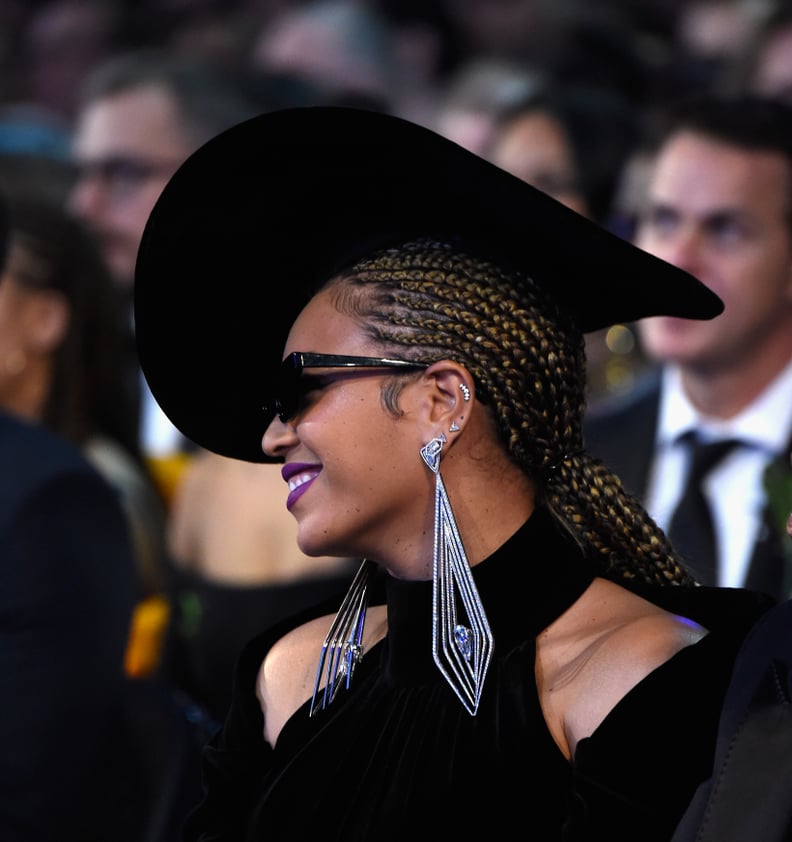 Beyoncé's Braided Hairstyles: Low Ponytail
Beyoncé skipped the Grammys red carpet in 2018 but was spotted with a low cornrow ponytail while watching the show.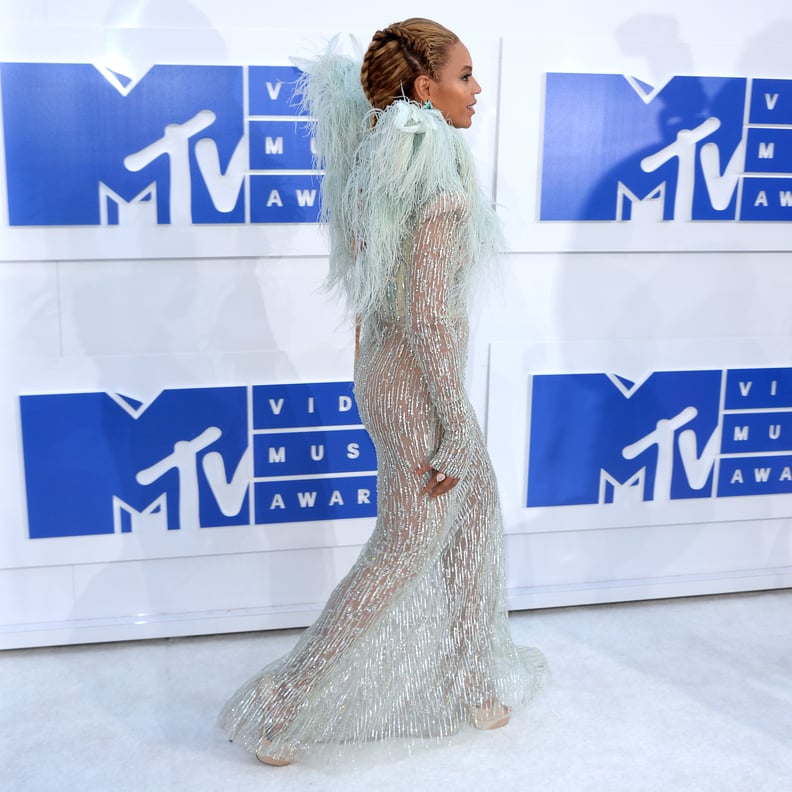 Beyoncé's Braided Hairstyles: French Braid
In 2016, Beyoncé attended the MTV Video Music Awards with two small braids on either side of her head. They met at the crown of her head and became a french braid at the back and down the center of her head.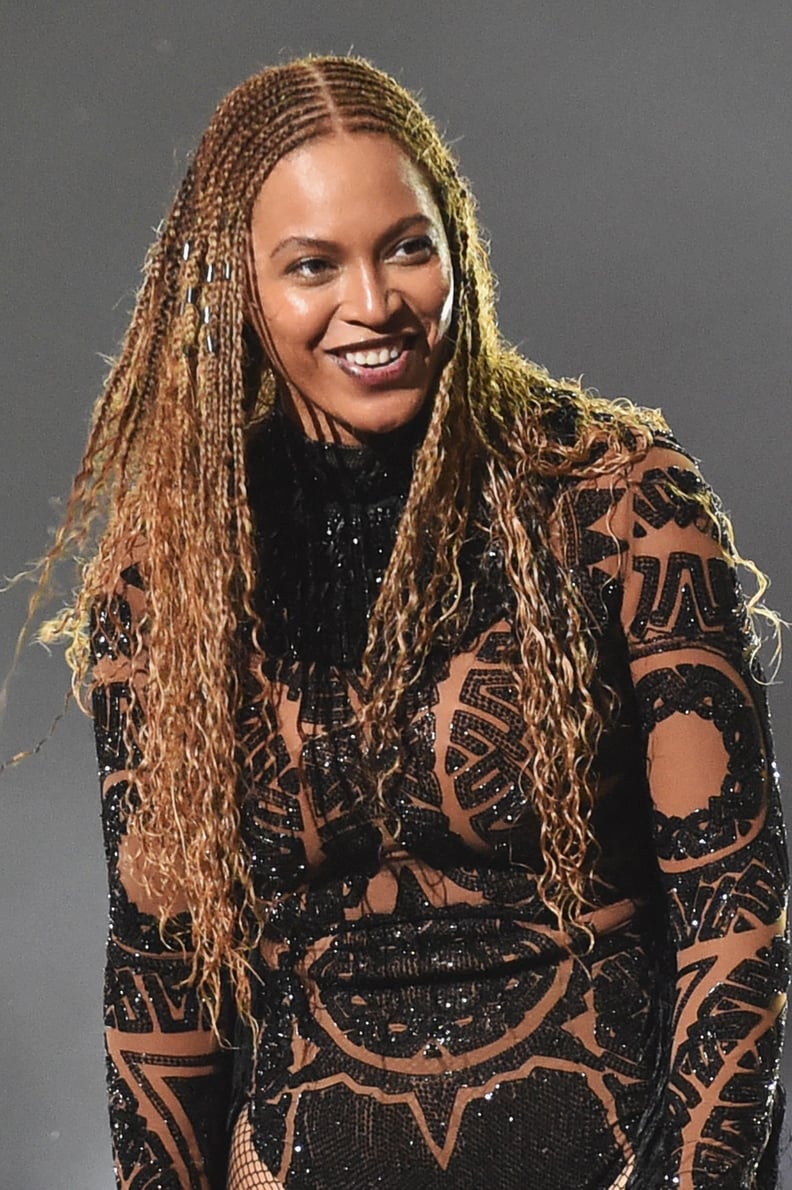 Beyoncé's Braided Hairstyles: Cornrow Box Braids
Beyoncé performed on stage at the BET Awards in 2016 with a golden cornrow/box braid combination.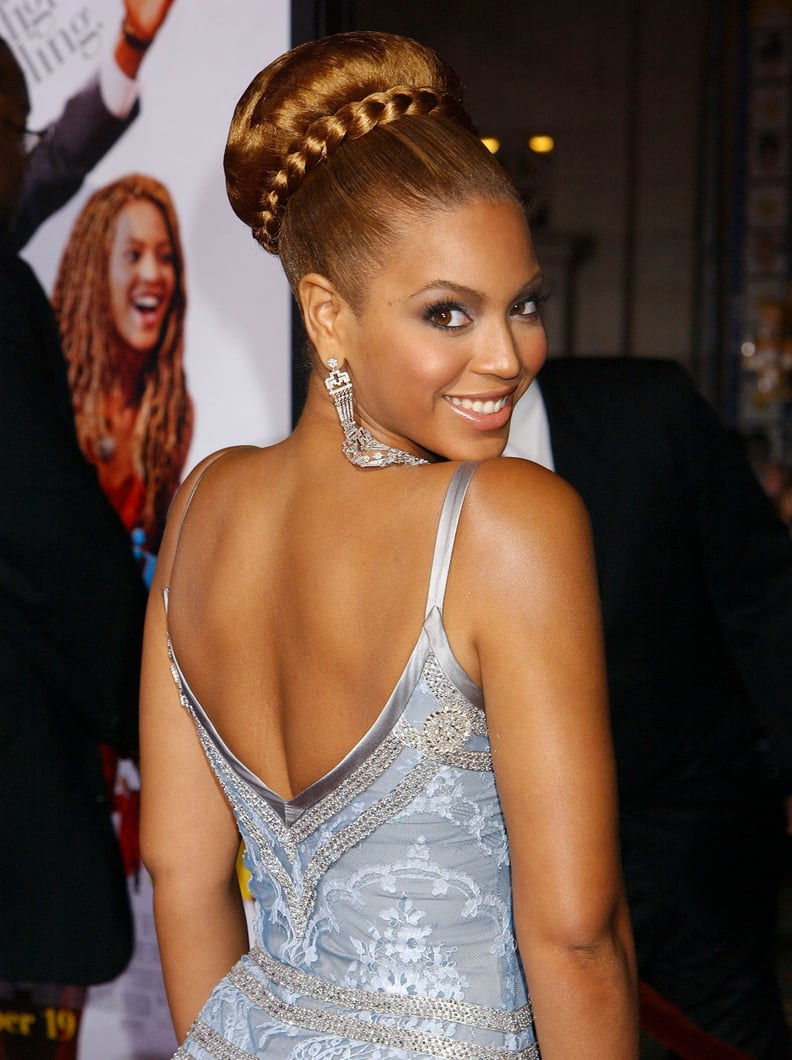 Beyoncé's Braided Hairstyles: Buns
At the premiere of the movie "The Fighting Temptations" in 2003, Beyoncé wore a large bun that included a braid wrapped around its base.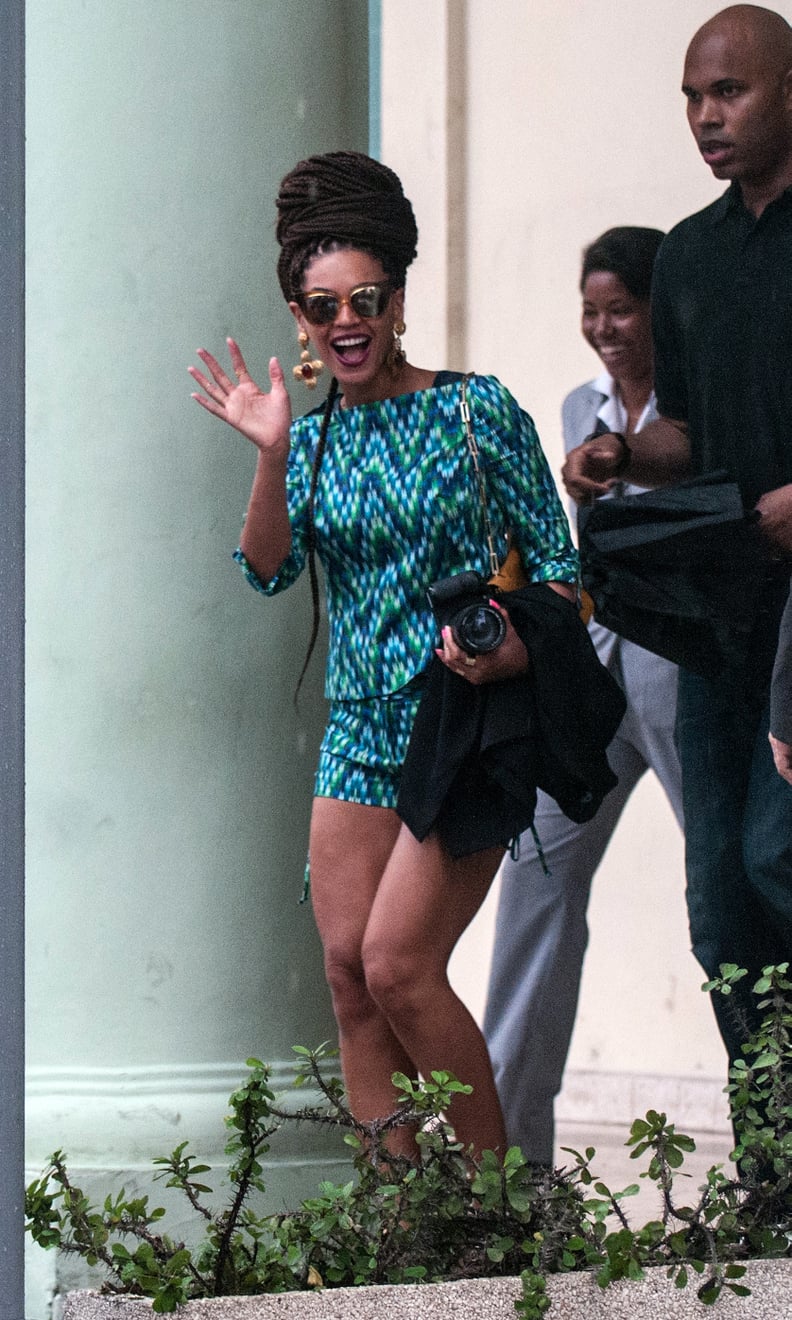 Beyoncé's Braided Hairstyles: Updos
In 2013, Beyoncé went on a vacation to Havana, Cuba, and was photographed with this braided updo look.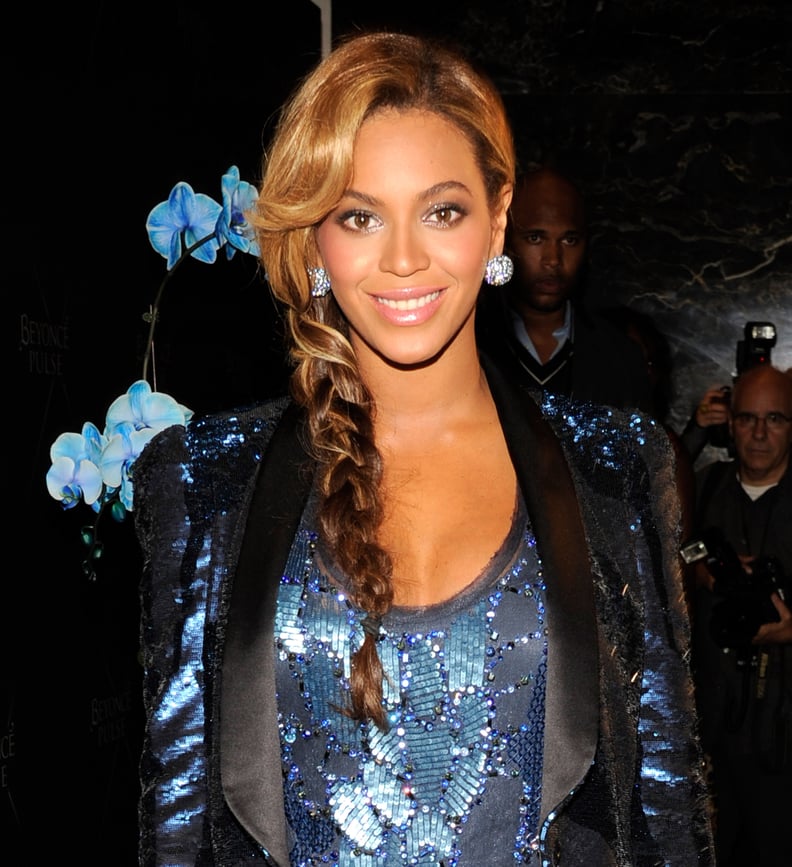 Beyoncé's Braided Hairstyles: Side Braid
During the launch of her fragrance, Pulse, in 2011, Beyoncé wore a side braid.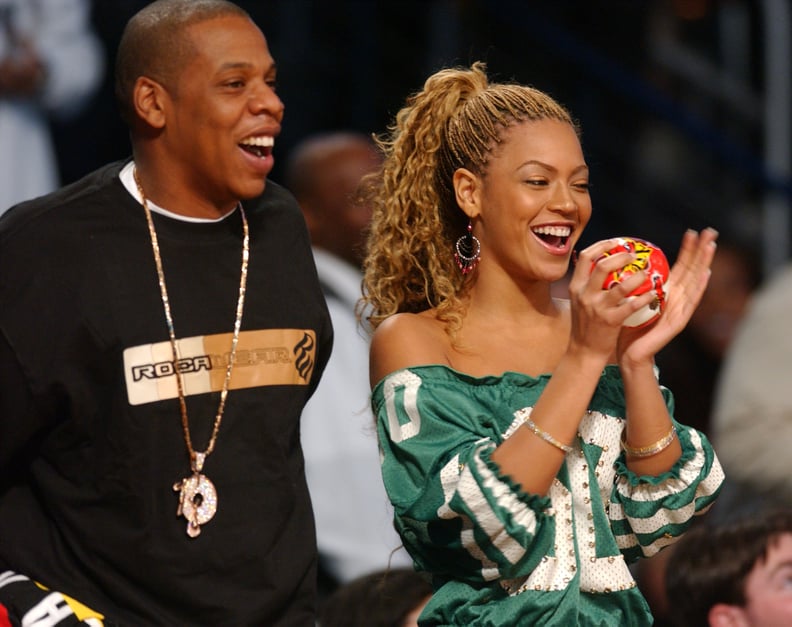 Beyoncé's Braided Hairstyles: High Ponytail
While attending the NBA All-Star game in 2003, Beyoncé styled her box braids into a high ponytail.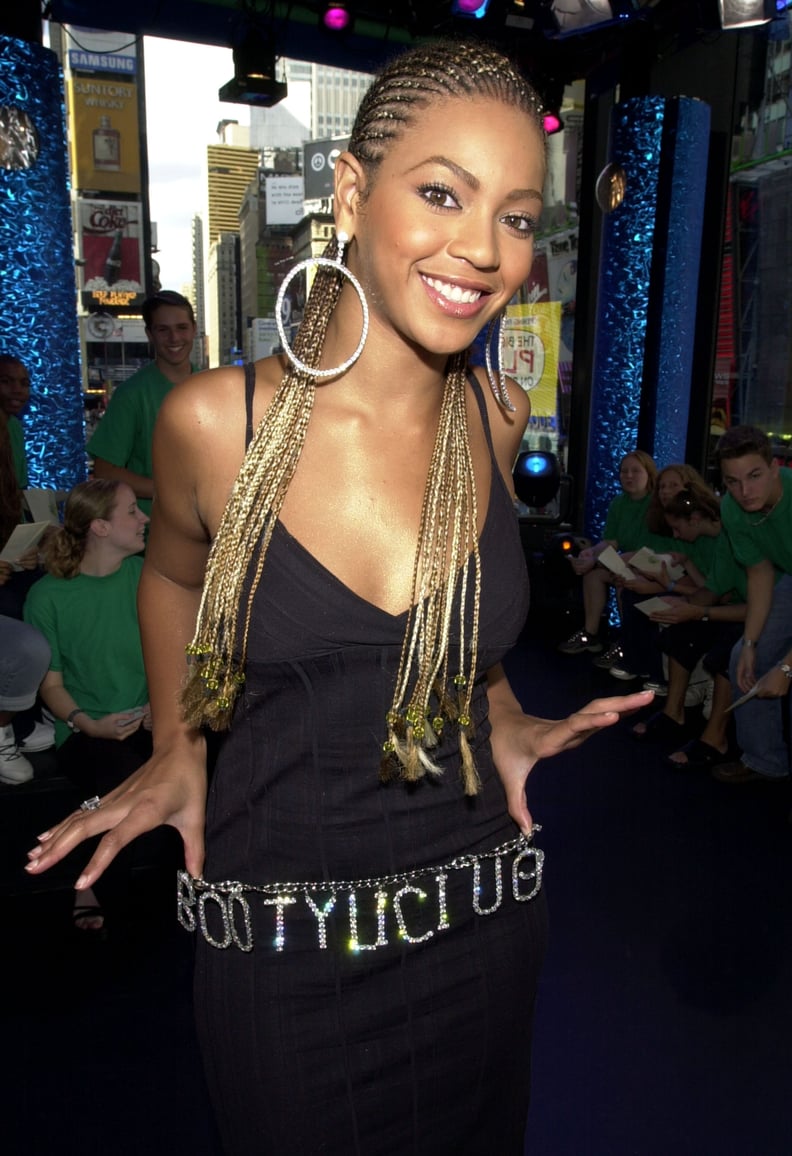 Beyoncé's Braided Hairstyles: Cornrows
In 2001, Beyoncé attended MTV's "TRL" with waist-length cornrows that featured beads at the end — and a belt we hope she's saved.