Bobby Berk Talks Plastic Surgery, Oral Hygiene, and Beauty
Bobby Berk Talks Plastic Surgery and Oral Hygiene (in No Particular Order)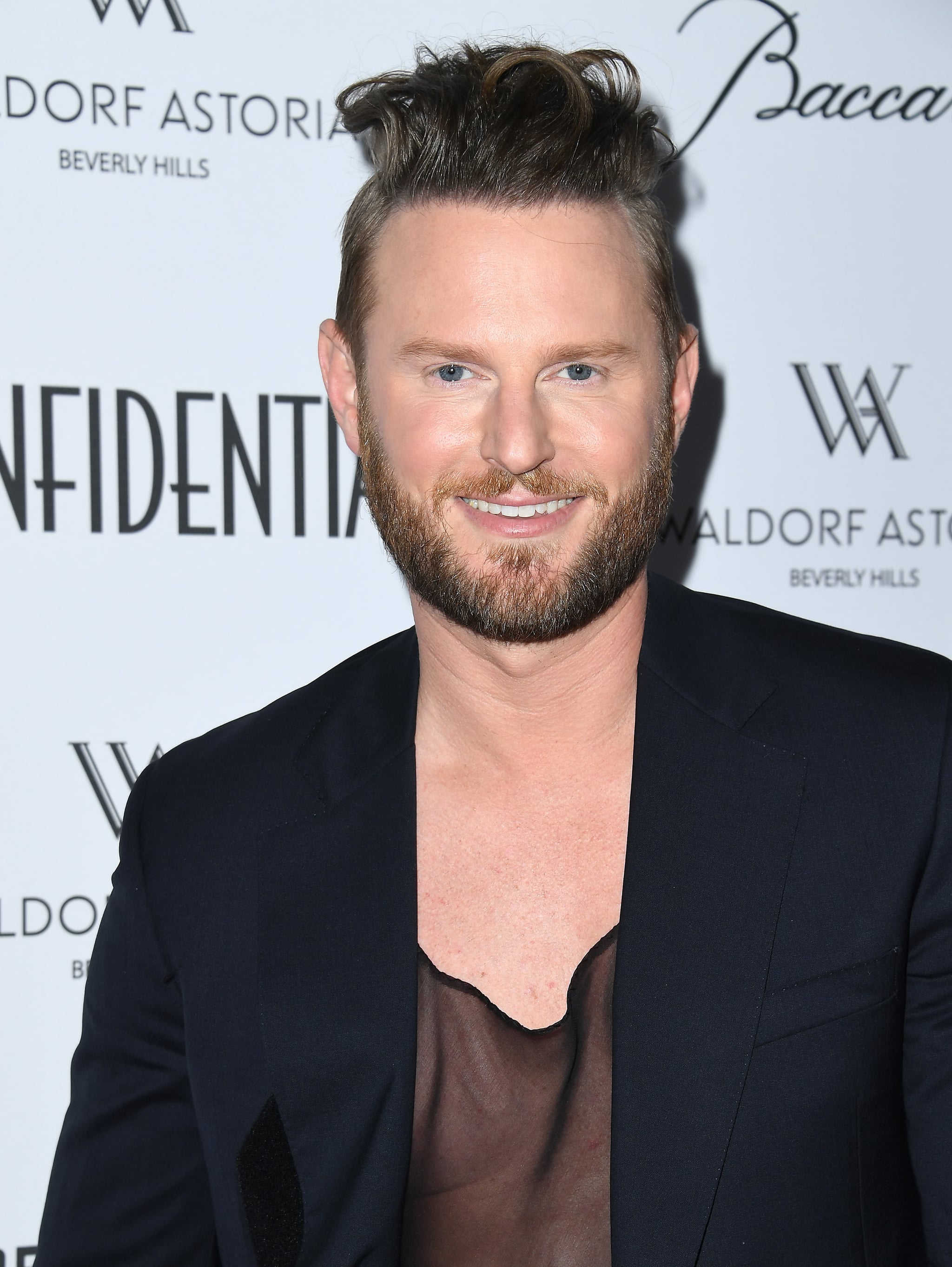 Image Source: Getty / Matt Winkelmeyer
There are two important things I learned about Bobby Berk when I interviewed him this week. Number one: he cares about sustainability, even with his beauty products. Number two: he cares about being true to himself, and that means being honest about the cosmetic work he's had done, shying away from social media filters that give unrealistic expectations, and only taking on partnerships he actually believes in. That's what led the interior designer, author, and star of Netflix's "Queer Eye" to partner with Sensodyne.
"Oral hygiene has been something that has been drilled into my head since I was little," he says. "My mom was obsessed with her teeth and became obsessed with our teeth. She still brushed our teeth until we were 12 or 13. I didn't have a cavity until I was 33, thanks to my mother. It was a little traumatizing, but hey, in the end, it was great."
Berk says that because the "Queer Eye" cast was so exhausted from working constantly, he started drinking more coffee than he ever had before: "All day long, I was sipping on coffee. I started getting sensitive teeth, and I thought I was getting cavities."
Berk's dentist told him his teeth were becoming sensitive from all the acids he constantly had in his mouth from coffee. She suggested Sensodyne, which actually helped. When Berk's agent approached him about a partnership with Sensodyne, it made sense.
"I don't like doing these brand partnerships that are — to be frank — bullshit. To me, it's important that I'm being very true with what I'm promoting. I know the product, I love the product, and it's something that's helped me."
Berk's penchant for honesty doesn't end with his partnerships. When fans reach out and asked why his hair looks better now than it did years ago, Berk doesn't shy away from telling them about his hair transplant. "I will be completely honest with them," Berk says. "As an adult, I've gotten more self-esteem and grown into who I am and accepted who I am. I learned what my strengths and my weaknesses are and you know, got a hair transplant."
1. Finasteride
2. Biotin
3. Rogain
4. PRP Treatments
5. Hair Transplant #truth 😘

— Bobby (@bobbyberk) January 1, 2020
"I had the strip method, where they cut out a chunk of the back of your head and then staple that closed. I couldn't sleep on the front of my head," he says. "I couldn't sleep on the back of my head. It was pretty painful."
The reason for his honesty? Berk doesn't want people to think that he looks the way he does just from "eating well, drinking lots of water, and taking biotin." If that isn't working for you, Berk says you're not the only one. "Don't beat yourself down — that doesn't work for anybody. Anybody in Hollywood that is saying that is lying," he says.
Berk's integrity about cosmetic procedures is refreshing — especially when so many celebrities these days are still so eager to keep their cosmetic work hush-hush. "I try to be very honest about the things I've done. I get Botox, and I have since I was 24. I have thin white Irish skin that wrinkles easily, and I've known that. I go out of my way to do the things that help keep me young, but I'm honest about it," Berk says. "I have lip filler. I have it because I have no upper lip. Once a year, my husband does it, just so I actually have a lip."
Berk even finds himself occasionally at odds with the idea of social media filters. "You are giving women, especially, this unattainable goal of beauty that — unless you are a billionaire and also use tons of filters — [they] will never be able to achieve, and it just makes us all feel so bad about ourselves," he says.

"I don't try to give people this unrealistic expectation of beauty."
According to Berk, there are some beauty products that do work that he's been introduced to by celebrity friends — including the Droplette skin-care device. Although he's only been using it for a few weeks, he's already an enthusiast.
"Sophia Bush is a good friend of mine, and she posted an Instagram story a few weeks ago in her trailer getting ready in the morning," he says. "As she was doing something, I saw her with this Droplette. I was like, 'Sophia's skin is flawless. If Sophia is using that, it must be good.' So, I ordered one instantly after I saw Sophia using it. I'm such an easy sell."
Berk also tries to purchase beauty products with recyclable packaging and sustainability in mind. "When I look in my cart, I try to look at the life that products have had. What was its life before it was this product, and is it able to have a life after?" Berk says. "I've found quite a few products recently that I love, because they actually don't really have packaging."
Some examples can be found in his shower. "Shampoo is only liquid because it's solids that they put water into. You don't need to buy it with the water already in it. You don't need to buy it with the plastic bottle. Aveda has a really great bar shampoo ($25), and you just rub it with water and it's just as good as liquid shampoo that comes in a bottle."
Berk is also a big fan of Sbtrct, a skin-care brand that offers products in bar form. "For example, vitamin C serum — there's a bar, like a bar of soap, so you just rub it on with a little water and there's no plastic bottle. It comes in a box."
Ultimately, reducing his carbon footprint is one of the most important things in Berk's beauty routine these days. Not that he's trying to sell you on it. It's just the truth.