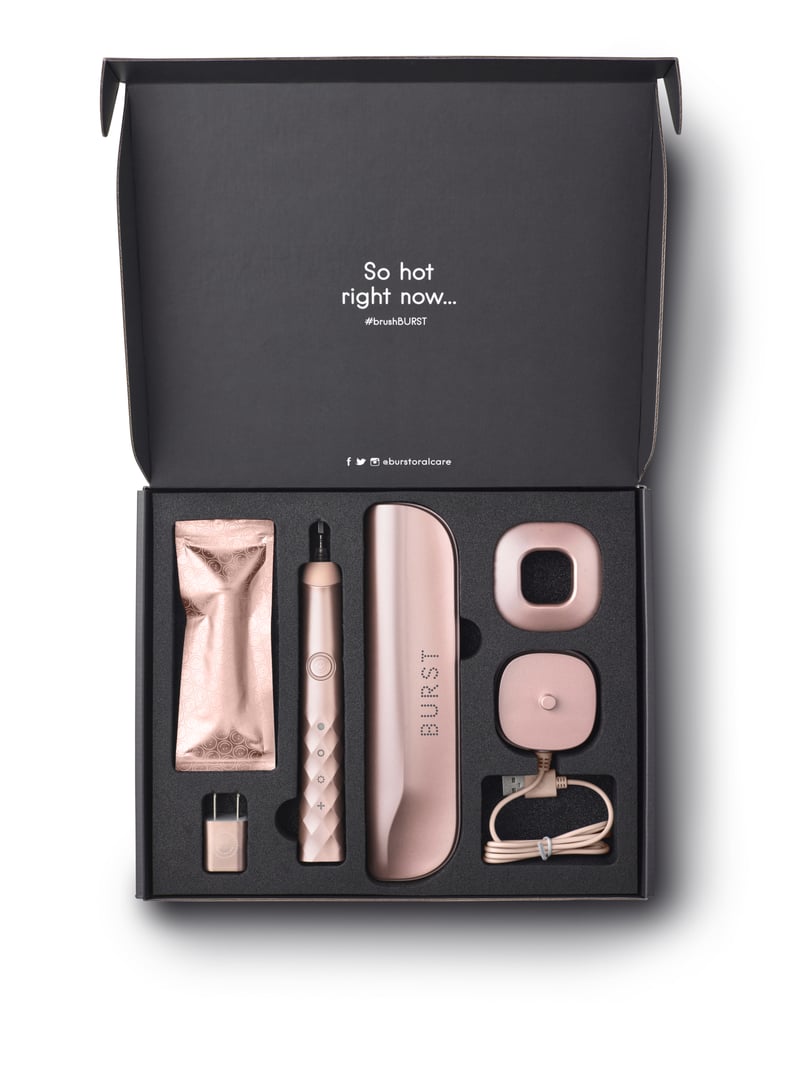 Burst
Burst
As POPSUGAR editors, we independently select and write about stuff we love and think you'll like too. If you buy a product we have recommended, we may receive affiliate commission, which in turn supports our work.
I've been using a manual toothbrush for as long as I've been brushing my teeth — so, basically, my entire life. My fiancé, on the other hand, is passionately committed to his electric toothbrush — more specifically, the Burst Sonic Toothbrush.
Even though my partner has been singing Burst's praises for years, it wasn't until learning some dentists actually believe electric toothbrushes are more efficient at cleaning that I decided to give the brand a shot. Plus, it was about time I tossed my toothbrush anyway.
I was definitely surprised, but Burst turned me into a sonic toothbrush person after just one use.
While I always try to hit that two-minute brushing mark, the Burst Toothbrush operates on a two-minute timer so you're nearly guaranteed to brush your teeth for the proper amount of time. After 30 seconds, the toothbrush vibrates, reminding you to switch to another side of your mouth, so all of your teeth — front and back — are getting ample attention.
I used to think it was odd that the Burst brush head was so small, but I was recently told by Dr. Michaela Tozzi that small brush heads are better because they help you target hard-to-reach corners in your mouth, like your back teeth. I can vouch for this with Burst, as I thought the tiny brush head was easier to maneuver.
The toothbrush has three settings: Whitening, Sensitive, and Massage. While I personally have sensitive gums, I found the Whitening setting to be delicate yet efficient.
Another thing I realized was that I've been brushing way too hard with my manual toothbrush. The vibrations didn't put nearly as much pressure on my teeth, and my teeth felt incredibly clean.
Of the other Burst benefits, I loved that a single charge gives you four weeks of brushing time, and if the toothbrush ever stops working, Burst will send you a new one for free.
If you're ready to switch to a sonic toothbrush, the timing couldn't be better. Burst is having a major Black Friday Sale on toothbrush bundles. While I'm usually all for neutrals, I've got my eye on Burst's Rose Gold Brush Doorbuster ($70, originally $120), which comes with the chic rose gold brush, whitening strips, and a handy travel case.
Click here for more health and wellness stories, tips, and news.