I Won't Buy a Toothbrush If It's Not a Bestseller — Here Are My Top Amazon Finds
As POPSUGAR editors, we independently select and write about stuff we love and think you'll like too. If you buy a product we have recommended, we may receive affiliate commission, which in turn supports our work.
I'm a review shopper — if a product on Amazon doesn't have at least four stars from over 1,000 ratings, chances are I'm not buying it.
I live by this method because there is too much stuff out there. Even when it comes to simple daily tasks like brushing my teeth, I'm left sifting through endless brush options on the market. Between all the electric and manual choices, how else am I supposed to know what's worth my money?
I mention toothbrushes because they're currently occupying my Amazon cart. And in the spirit of customer reviews, I'll let you in on the five bestselling brushes I'm loving. As for the one that ends up on my sink — I'm leaving that up to my dentist. She always knows what's best for me.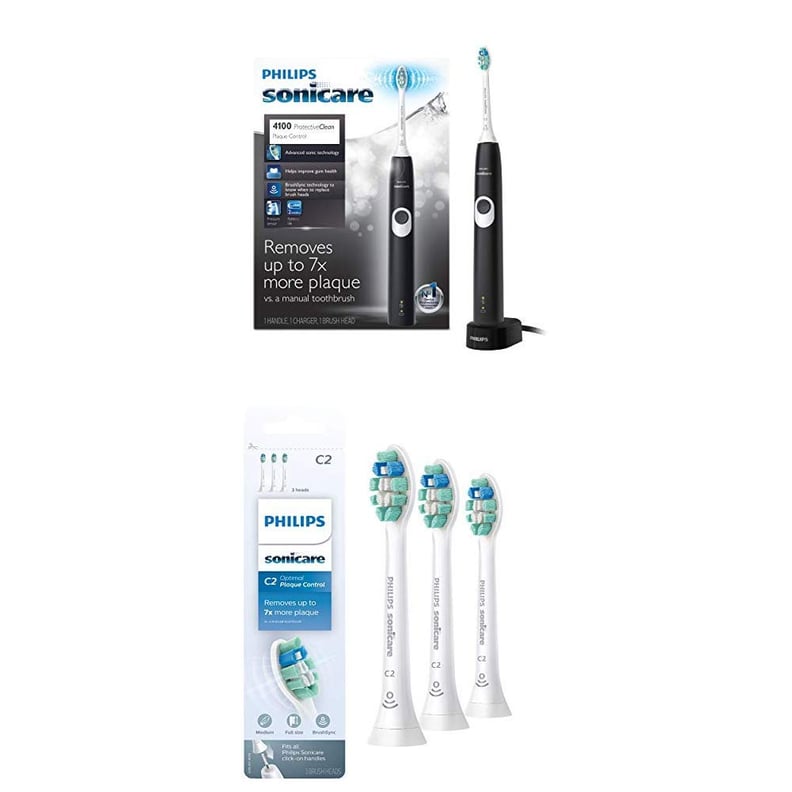 Philips Sonicare ProtectiveClean 4100
Coming in as the No. 1 bestselling electric toothbrush on Amazon is the Philips Sonicare ProtectiveClean 4100 ($65). Not only does this brush have a pressure sensor that gently pulses to alert you when you're brushing too hard, but it's also fitted with a two-minute timer for consistent cleaning and a brush-head replacement reminder. Even better, it's supposed to last 14 days before its next charge.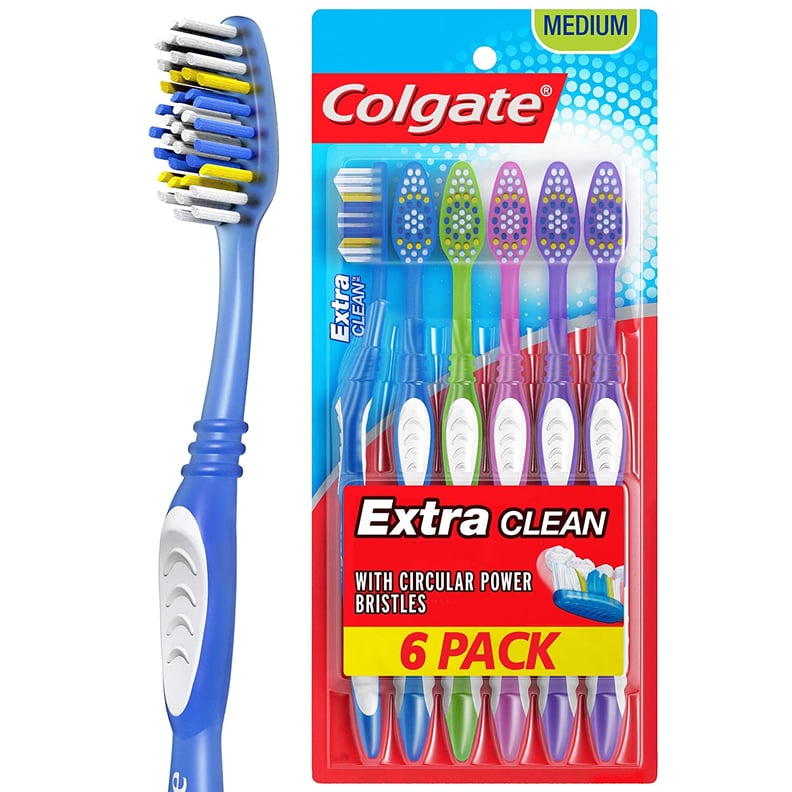 Colgate Extra Clean Full Head Toothbrush
As for the top-selling manual toothbrush on Amazon, that title goes to the Colgate Extra Clean Full Head Toothbrush ($5 for six). According to Colgate, this brush's circular power bristles help remove stains while the other bristles are designed to reach those tricky back teeth. The easy-to-grip toothbrush handle is said to provide comfort and control while you brush, too.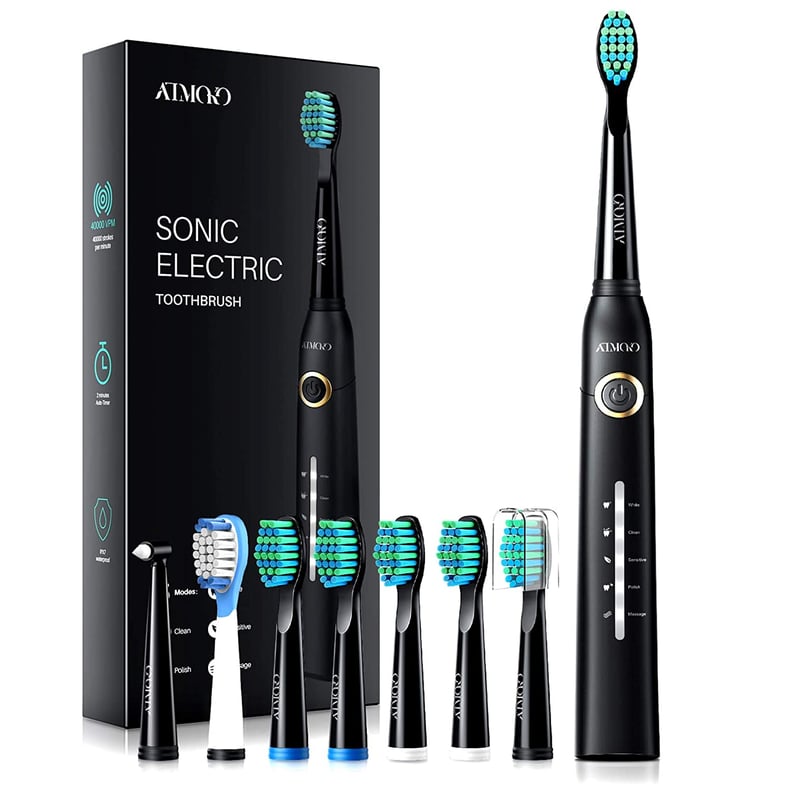 Atmoko Sonic Electric Toothbrush
The Atmoko Sonic Electric Toothbrush ($23) is equipped with 30 days of battery life, a motor that generates 40,000 strokes per minute, a USB charger cable for on-the-go power, and five modes: whitening, cleaning, sensitive, polishing, and massage. But I'll let the nearly 4,000 Amazon ratings speak for this brush's success.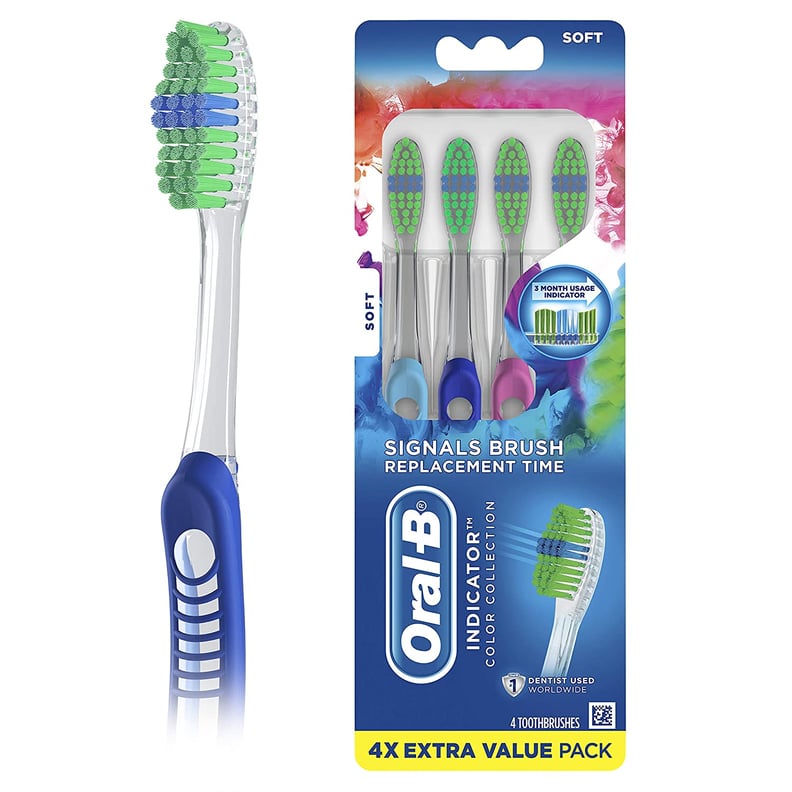 Oral-B Indicator Contour Clean Toothbrush
No, it's not a tech brush, but the Oral-B Indicator Contour Clean Toothbrush ($5 for four) signals when it's time for a replacement thanks to the fading blue bristles. Its bristles were designed to get to hard-to-reach grooves between teeth while being gentle on gums.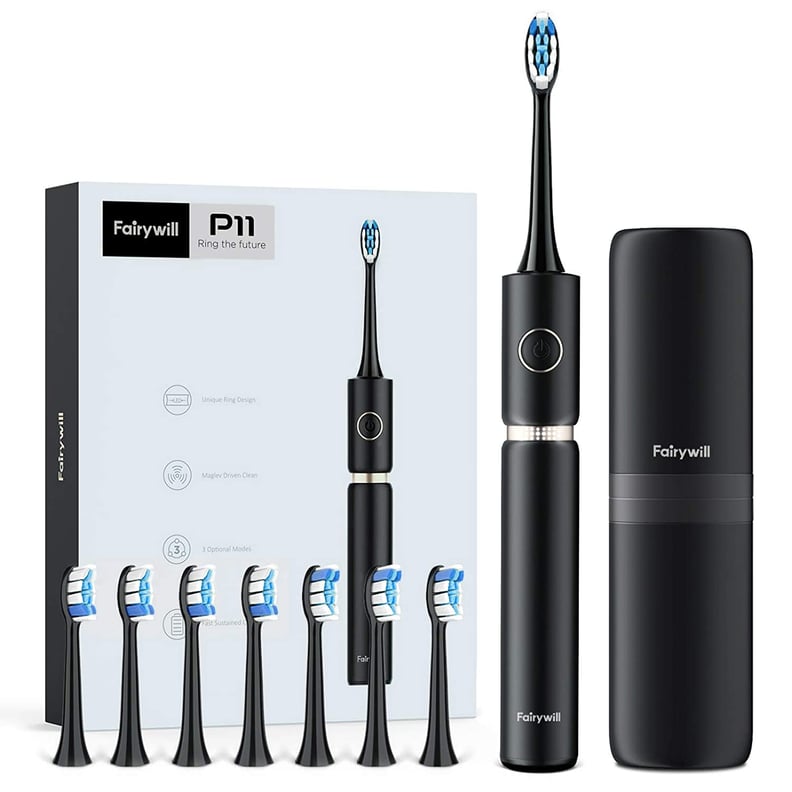 Fairywill Pro P11