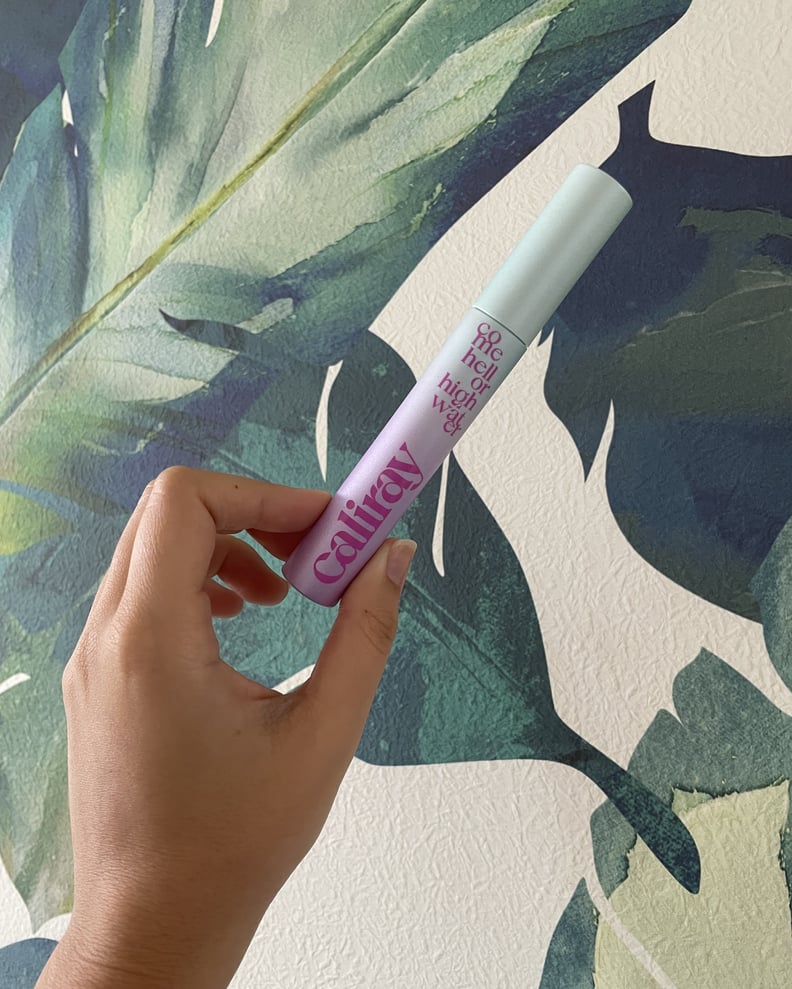 POPSUGAR Photography | Jessica Harrington
POPSUGAR Photography | Jessica Harrington
As POPSUGAR editors, we independently select and write about stuff we love and think you'll like too. If you buy a product we have recommended, we may receive affiliate commission, which in turn supports our work.
Urban Decay founder Wende Zomnir just launched a new makeup brand called Caliray.
Caliray's debut products include a mascara and eyeliner.
We tested the Caliray Come Hell or High Water Mascara, which is a water-resistant tubing mascara.
I'm sure you've heard of Urban Decay. It was founded in 1996 by Wende Zomnir, and it's pretty much taken the beauty world by storm ever since. Now Zomnir, with the help of her business partner Jenna Dover, is launching a brand-new company called Caliray, and it's projected to make waves just like its predecessor.
Caliray, which officially hit the market on Oct. 19, launched with two products — Caliray Come Hell or High Water Mascara ($24) and the Surfproof Easy Glider Eye Definer Waterproof Pencil ($20) — in bright, sunny packaging inspired by the brand's birthplace, southern California.
Out of all the beauty products I own — and I own a lot — mascaras are always my favorite to test, and considering I have plenty of Urban Decay products in my makeup collection, I couldn't wait to test out the Come Hell or High Water Mascara. I'm picky when it comes to my formulas, but I don't have a type, per se. It really depends on my mood. Sometimes I like a really skinny wand with short bristles that gives me all the length; sometimes, I want a fat brush in the shape of an hourglass that will give me falsies-level volume.
Caliray's debut mascara has a skinny, pointed wand with a slight cone shape and the bristles are soft and dense. It's a tubing formula — meaning polymers in the formula wrap around each individual lash rather than just sit on top of them — which helps lengthen, while the tightly-packed bristles also volumize. It's "clean," in that it doesn't include mineral oils, alcohol, sulfates, parabens, or cyclic silicones, and promises a long-wearing, water-resistant finish. The ultra-black pigment itself is super creamy and contains two percent argan oil to condition your natural lashes.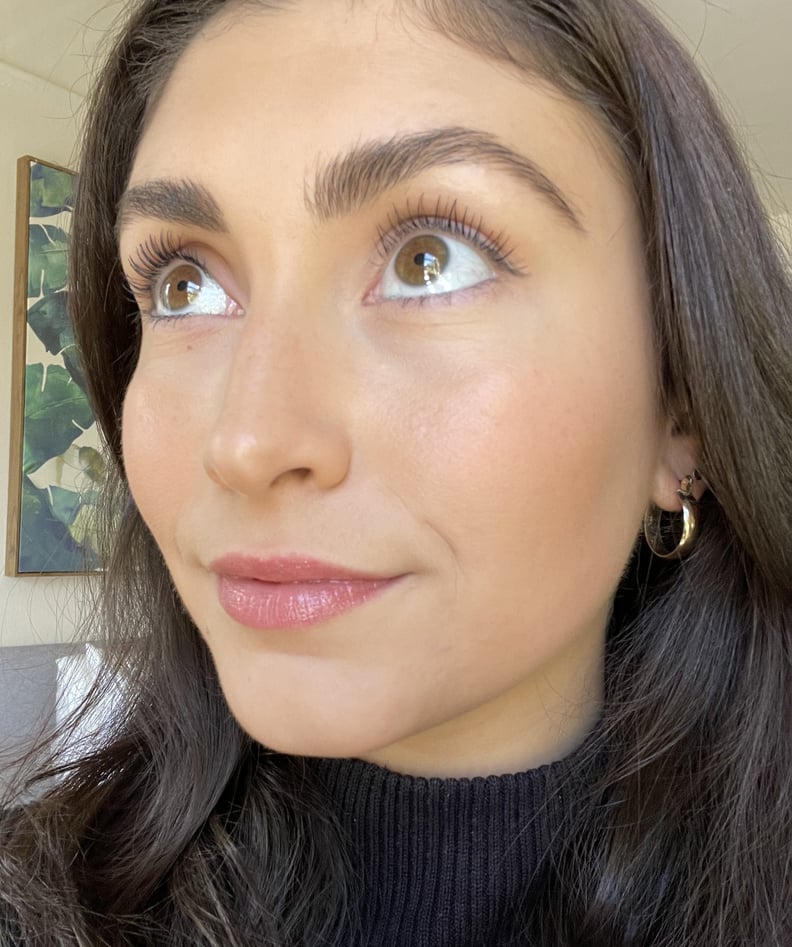 I've tried my fair share of tubing mascaras over the years and, while I love the result, I usually have trouble with them flaking under my eyes. I was prepared for that with the Come Hell or High Water Mascara but — spoiler alert — it never came, but I'm getting ahead of myself. The first thing I noticed about the mascara when I tried it was how smooth the formula was. When I say there were zero clumps, I mean it. It coated my lashes from root to tip in velvety pigment and built on length in the process. As for the brush, I swear it was plucked straight from my dreams. The bristles gripped each of my lashes without clumping them together. I love how thin it is because it allows you to get in the corners of your eyes and on your bottom lash line without getting everywhere.
I applied the Come Hell or High Water Mascara at the start of my day around 10 a.m. knowing that I had a long night ahead of me. With a dinner planned for after work, I wanted to test just how long this mascara would live up to its long-wearing claims. While eating, I made a quick trip to the restaurant bathroom to check for smudges but I didn't have any under my eyes like I occasionally do. The only time Caliray's mascara budged was when I went to wash it off with warm water and an oil-based cleanser at the end of the night and even still, I had to gently roll my lashes between my fingers before the pigment came off in tubes.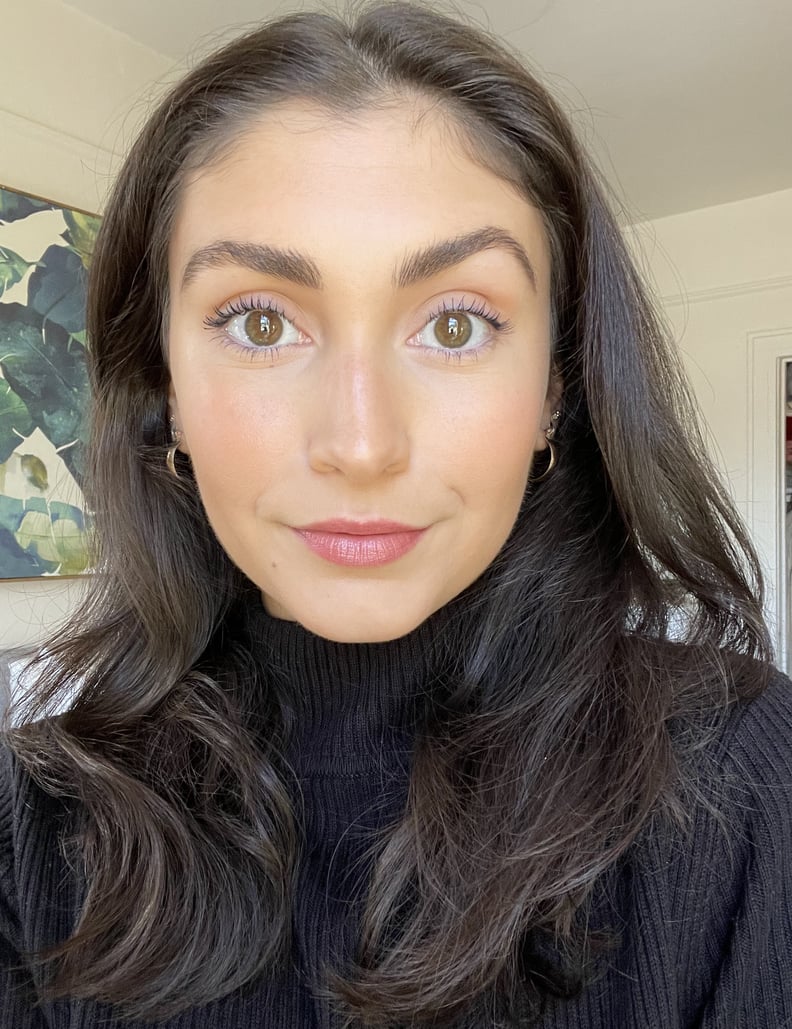 I could wax poetic about this mascara for hours, but you get the point. If you're someone who prefers your mascara to give you super dramatic, fluffy lashes, you may not love the Caliray Come Hell or High Water Mascara as much as me because it is more on the natural-looking side. But if you want something that makes you look like you just woke up with perfect lashes without even trying, this is for you.
Rating:
★★★★★