The Surprising Thing Camila Cabello Was Insecure About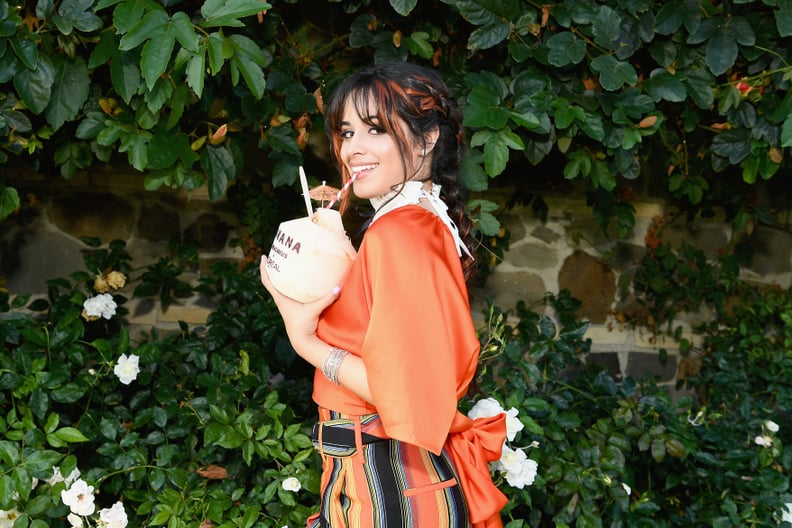 Emma McIntyre/Getty Images for L'Oreal Paris
Emma McIntyre/Getty Images for L'Oreal Paris
The waves are crashing along the coastline as the sun sets behind palm trees. Salsa music is blaring in the background, and food carts with churros and fresh coconuts surround the hungry influencers. Even though we're in Malibu, it feels like we're in Havana, and that's the whole point: we're celebrating the launch of L'Oreal Paris's partnership with Camila Cabello. The Havana collection is inspired by Cabello's upbringing in both Cuba and Miami, immigrating to the US as a child, with products that are meant to enhance without being too heavy.
Cabello is currently doing nonstop press in the courtyard. The orange streaks in her hair match her pants; of course, she's wearing all the Havana products on her face. You can tell she's starting to lose steam, but she's unwavering in her politeness. She has a lot on her plate, after all: she's currently opening for Taylor Swift, in addition to headlining her "Never Be the Same" tour in Latin America and performing at festivals like Austin City Limits and Lollapalooza. She's been nominated for five Video Music Awards. She's a face of both L'Oreal Paris and Skechers. For Cabello, business is thriving, so we're not surprised she might be a little low energy.
In case you need a refresher, Cabello shot to fame as a member of Fifth Harmony, the girl group created in 2012 from the now-defunct The X Factor in the US, which she left in 2016. Her first solo album was a smash — she's become the first artist to top the Pop Songs and Adult Pop Songs radio with the first two singles from a debut LP.
Her fans appreciate that she is outspoken about her roots. She recounted her story of immigrating to America for POPSUGAR, saying her mom told her they were taking a trip to Disney World when crossing the border. She's been vocal about child separation at the border. "It's inhumane and cruel," Cabello wrote on an Instagram post from June 19. She is proudly Cuban and proudly Latinx.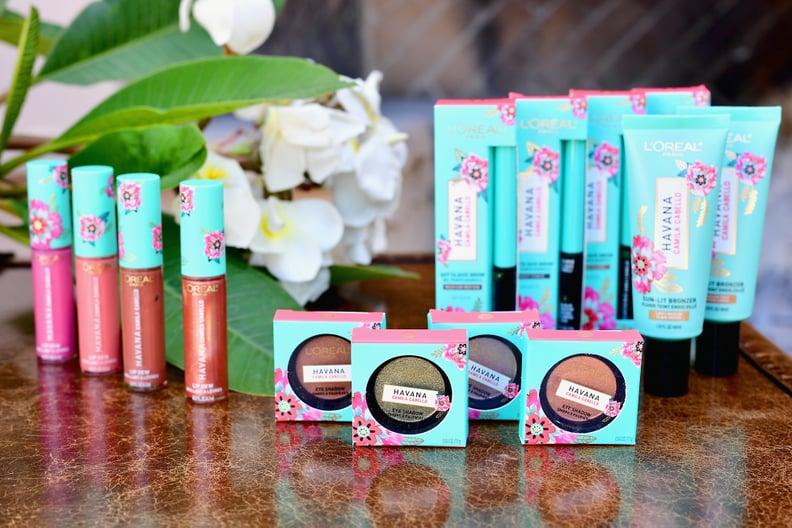 Her fan base is driven by this, but also by her relatability."I just like simplicity," she said. She deals with blackheads and an "oily nose." "I scrub it every day trying to get it off. And then the next day, there it is again. I have a lot of blackheads on my nose."
When it comes to questions about superficial beauty — like dolling yourself up and product recommendations, Cabello is a bit more reserved. She doesn't seem as interested or engaged. It's when we start to discuss her family and her feelings that she really starts to open up, like talking about how growing up Latinx has shaped her idea of beauty.
"It really does come from the inside and how you carry yourself," Cabello said. "I live in Miami, so it's superhot. A lot of people don't wear a lot of makeup because it will melt off your skin. And I think in a lot of Latin countries where it gets really hot — actually, maybe not," she pauses. "I don't even know if that's true. But I do know in Miami, it's really hot. Cuban people, too, are not obsessed [with beauty], which is why they're more free, do you know what I mean?" By not thinking about their appearance, they don't have a fear of being judged, perhaps? "Exactly. I think that's especially true of Cuban people. There's a freedom in their own skin, which I think is what makes them beautiful."
With living most of her teen years in the spotlight, there's pressure to look perfect, which she says influenced her when she was younger. She was insecure about her eyes. "My eye shape, I kind of have sad eyes. They tilt downward," she said. This made her particular about how her makeup was done. She also mentions she has crooked bottom teeth. "I don't really care anymore — it adds character."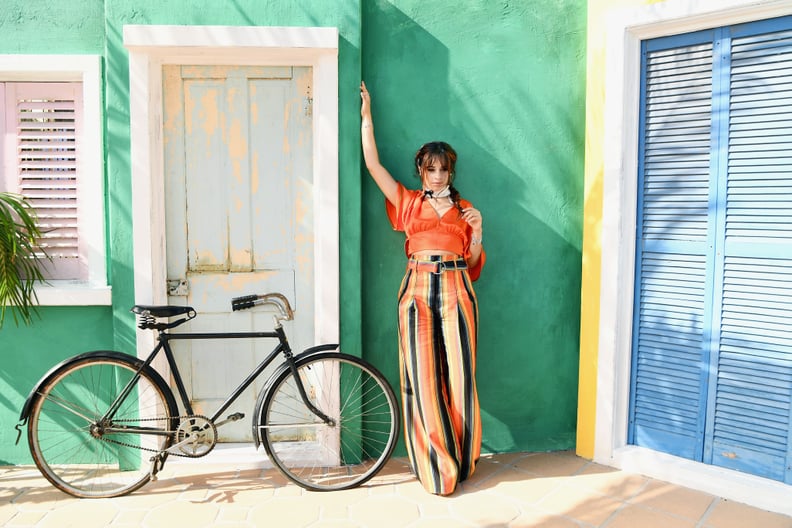 Now, she's inspired to change things up when it comes to her look as a result of feeling more confident. "I used to literally wear the same makeup everyday," she said. "Any time a makeup artist did my makeup, it was the same kind of eyeliner, same mascara, and eye shadow, same hair. Now, I put orange in my hair if I have an orange outfit on. I used to wear French nails every single day. Now I change it up depending on what my mood is. Same with my makeup. I've just gotten more free to play around, and that just comes from being more confident."
She also changed her tune about her earlier insecurity: "I was like, 'Oh, my eyes are slanted down. I'm only going to wear eyeliner like this, and I'm only going to wear smoky eye.' Now I'm like, 'You know what, I like my eyes without eyeliner.' I like my eyes' natural shape. I don't feel like I need to cheat it or change it all the time."
Cabello wants to emphasize that your own beauty is worth celebrating. "Everybody suddenly is doing the same things, and everybody wants to look like the same person," she said. "It's so much more fun when you just embrace that you have different qualities, and there's no rules. It's not like only big lips are pretty. Or only almond-shaped eyes are pretty. Or only big eyebrows are pretty. Different is fun."
Of course, she understands that the pressure of social media can make it easy to compare yourself to other people, which is why sometimes it's nice to take a break from Facebook, Twitter, and Instagram. "There was this quote that I heard, 'Stop comparing your behind the scenes to other people's highlight reel,'" she said. "I really love that quote. When you see people, and they're constantly at their best angles and [posting] their best pictures, then you look at yourself, you feel like, 'Oh, am I pretty?' It's important to have days where you just don't friggin' look in the mirror so much. Cultivate your mind. Monitoring how kind you are to yourself is really important."