POPSUGAR Photography | Mark Popovich
POPSUGAR Photography | Mark Popovich
As POPSUGAR editors, we independently select and write about stuff we love and think you'll like too. If you buy a product we have recommended, we may receive affiliate commission, which in turn supports our work.
Do pregnant women have to add perfume to the list of things they cannot touch for nine months? Not necessarily — which is good news, since giving up wine is hard enough! Even so, you should give the ingredient list on your signature scent a hard look once you get a positive pregnancy test. You may find it includes ingredients dangerous to your growing fetus.
You should give the ingredient list on your signature scent a hard look once you get a positive pregnancy test.
"A scented product is not necessarily problematic," explained Nneka Leiba, director for Healthy Living Science at the Environmental Working Group, a nonprofit that researches toxins in personal care products. "However, it becomes a problem when a manufacturer uses the term 'fragrance' rather than disclose the ingredients."
When you see fragrance on an ingredient list, the brand may be trying to hide something. Leiba told me that "fragrance" is a largely unknown mixture of any number of the fragrance industry's 3,000 ingredients. "Some of these ingredients have been linked to hormone disruption, which should be particularly worrisome for pregnant women," she warned.
Hormones play a critical role in the development of a fetus. And some studies suggest that exposure to chemicals that disrupt normal hormone functions may lead to problems after birth. Troubling ingredients that have been detected in fragrance include diethyl phthalate, a chemical linked to sperm damage in human studies, as well as musk ketone, a synthetic fragrance ingredient that concentrates in human fat tissue and breast milk. Other hormone-disrupting phthalates may also be used in "fragrance" mixtures because they help the scent last longer.
Companies often hide this mixture because they're considered a trade secret, but Leiba said consumers have reason to worry: "When you see it on a label, think of it as code for 'hidden chemicals.'"
That goes for your perfume bottles, but also scented body lotions, shower gels, hair products, and other cosmetics. If you're using a product because you like how it smells, you probably need to give it a second look.
There are companies who are more transparent, including Beautycounter, which bans more than 1,500 questionable or harmful chemicals from its products. The brand's founder, Gregg Renfrew, told us, "At Beautycounter, we fully disclose fragrance ingredients and have since day one."
With its Skin Deep database, EWG also makes it easy to search specific products to see they contain any potentially harmful ingredients. Some products include oils with natural scents. Leiba explained that these ingredients are evaluated on a case-by-case basis by EWG. She noted that some pure essential oils can cause serious skin irritation and allergic reactions, so you want to check specific products in the database or check with your doctor.
If you're expecting and still want a scented pick-me-up, shop these safe options, which include oils, perfumes, and body lotions.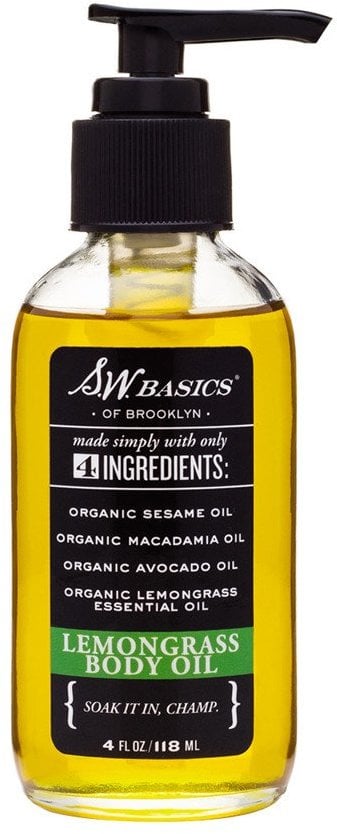 S.W. Basics Lemongrass Body Oil
Beautycounter Body Oil in Citrus Rosemary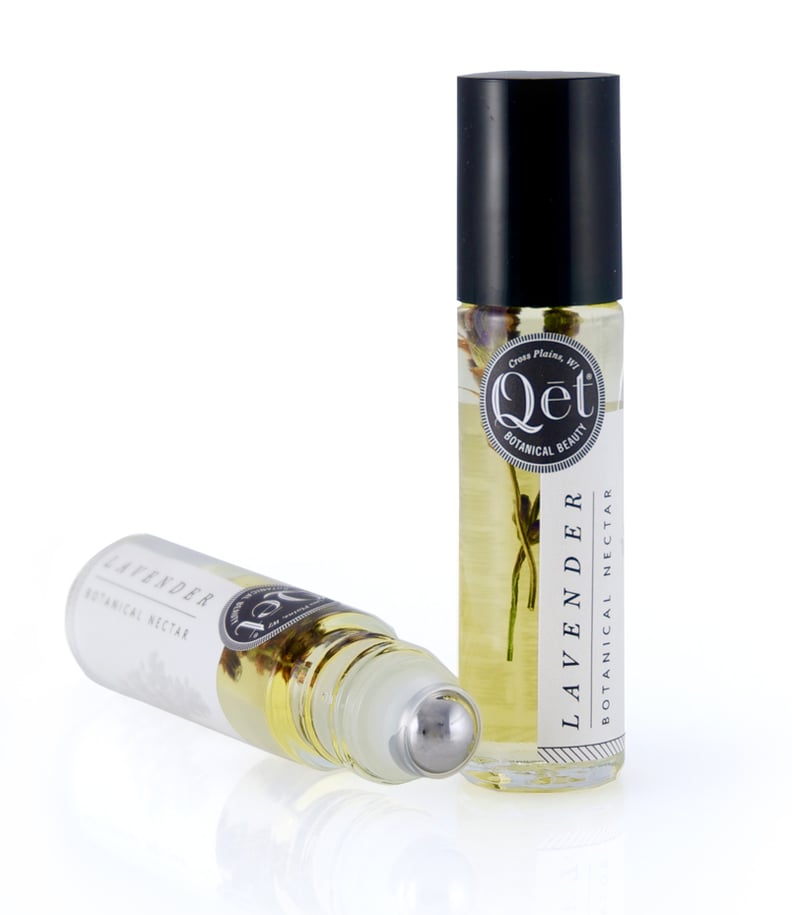 Qet Botanicals Lavender Botanical Nectar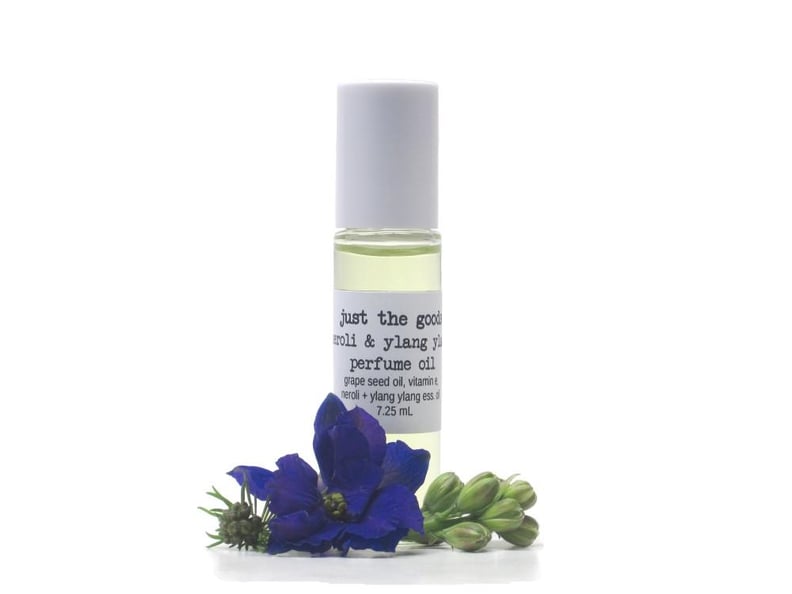 Just the Goods Vegan Perfume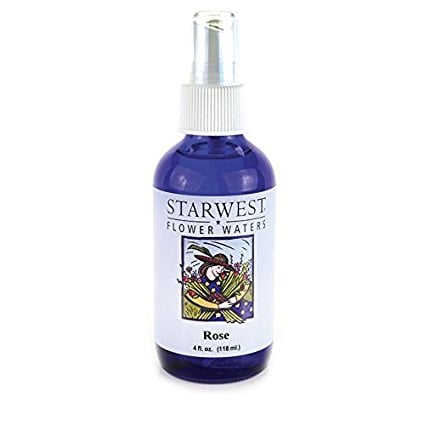 Starwest Botanicals Flower Waters, Rose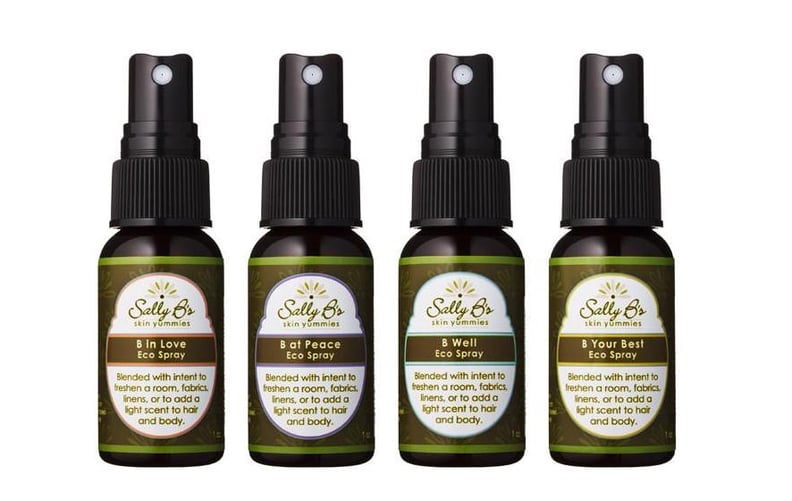 Sally B's Skin Yummies Eco Spray
Sally B's Skin Yummies Eco Spray ($18) underwent extra scrutiny to become EWG verified and can be sprayed in your hair or on your body. They come in scents like frankincense, bergamot, and sandalwood.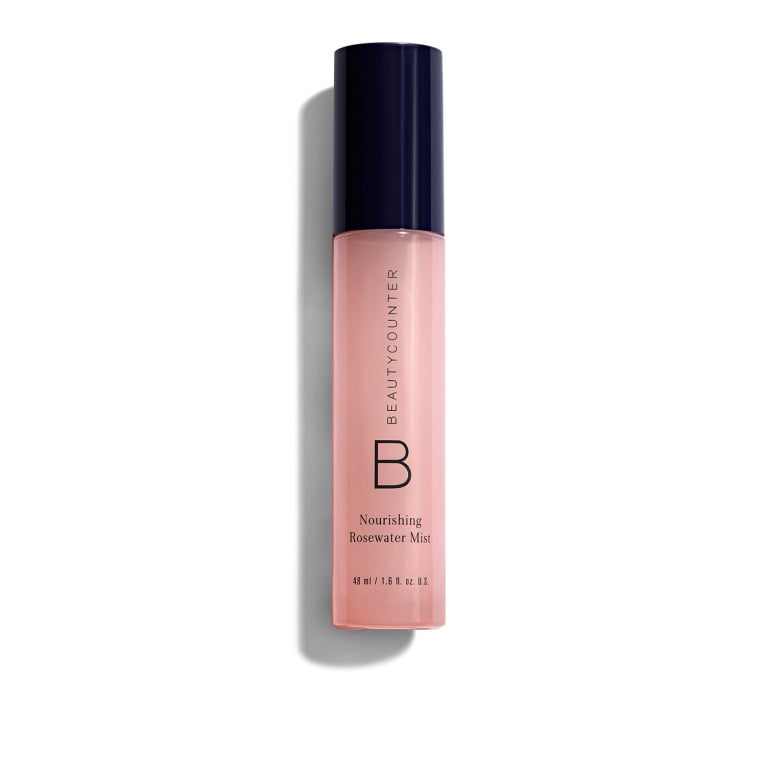 Beautycounter Nourishing Rosewater Mist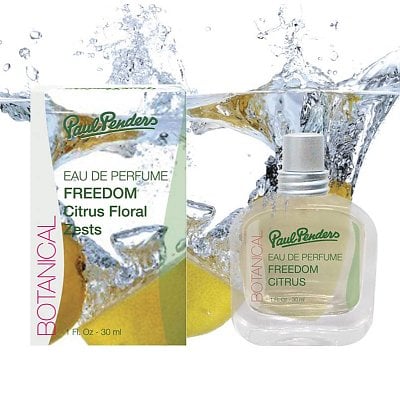 Paul Penders Eau de Perfume Freedom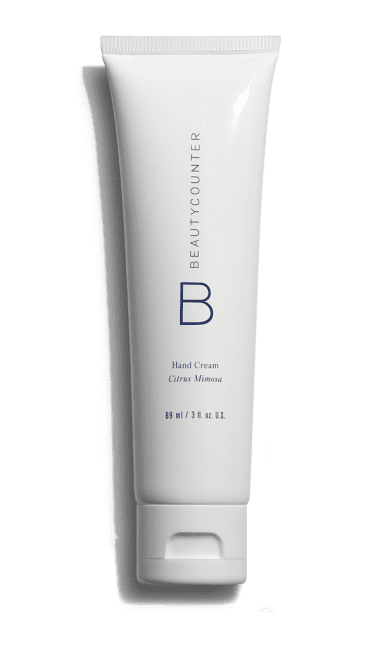 Beautycounter Hand Cream in Citrus Mimosa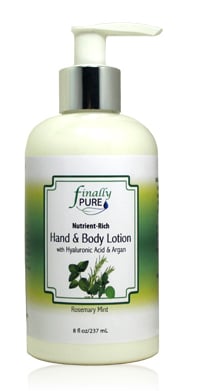 Finally Pure Rosemary Mint Hand and Body Lotion