Watch Cardi B Explain How to Change Diapers With Long Nails
Not Even Stiletto Nails Can Stop Cardi B From Changing Diapers Like a Pro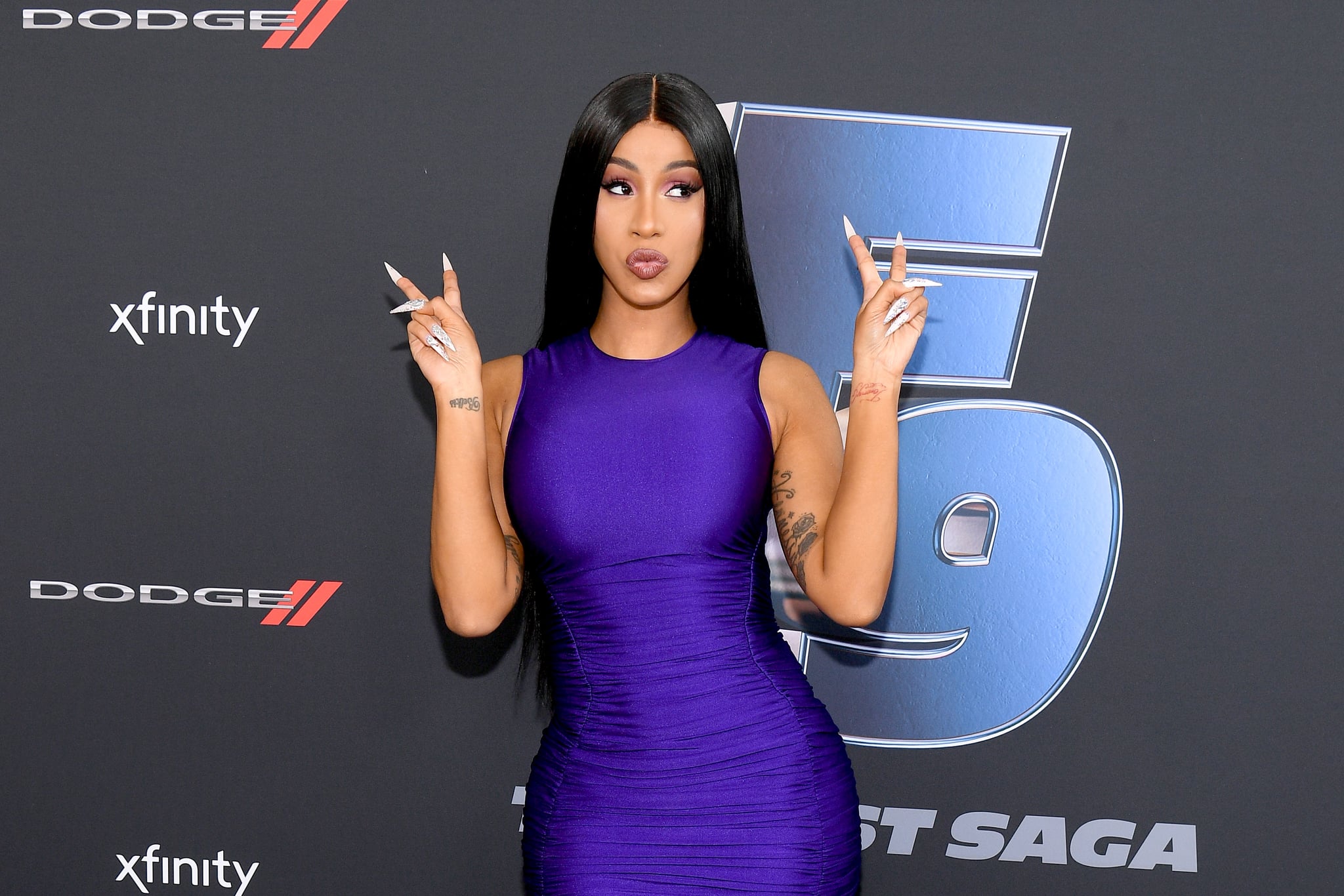 Image Source: Getty
Cardi B is here to address the important questions for new parents. On Wednesday, the rapper shared exactly how she changes diapers with her long stiletto nails after Kash Doll, who recently had a baby boy in January, asked Cardi for her advice. "Aye Bardi how the hell u change [Wave's] diaper with the nails? Lol i got on press ons struggling," she wrote on Twitter. Cardi, who welcomed baby Wave last September, responded with a detailed video, demonstrating on a teddy bear while offering words of wisdom. "Trust me you will get the hang of it! However I do feel like boys are harder to clean, they got more crevices."
In the video, Cardi, with her razor-sharp, red stiletto nails, shows her process step by step on a teddy bear wearing a onesie and diaper. She talks through each move with her classic humor, even wiping down the bear with baby wipes and dressing it with pants. During the demonstration, 3-year-old Kulture curiously interrupts, asking Cardi why she's changing her bear's diaper. "It's a long story," the "Up" rapper responds. She also admits it might come easier to her now that she has two kids but also because she's been wearing long nails since she was 19 years old.
Extra-long nails are the signature of the mom of two. From sculpture-like glass nails to over-the-top designer manicures, Cardi is never without her striking designs. Ahead, watch her hilarious diaper tutorial in full.
Okay girl sooo I just made a whole video 🤣😂😂Trust me you will get the hang of it! However I do feel like boys are harder to clean,they got more crevices. https://t.co/b2CeTstz1L pic.twitter.com/80PEcWlMIJ

— Cardi B (@iamcardib) May 17, 2022