Cardi B and Megan Thee Stallion's "WAP" Music Video Features 7 Incredible Hair Changes and 9 Epic Manicures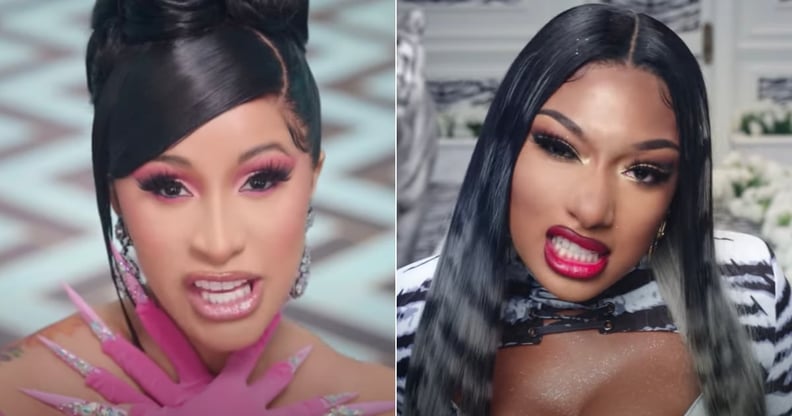 YouTube | Cardi B
Cardi B has dropped her latest single "WAP" featuring Megan Thee Stallion, and damn, we were not ready to witness such iconic beauty moments in the music video. We're not surprised, though. As POPSUGAR entertainment editor Mekishana Pierre put it, "'WAP' has all the ingredients of a Cardi B classic", and Cardi — as well as Megan — has always embraced beauty and experimented with her hair, makeup, and nails.
The video itself features an assortment of trippy rooms filled with leopards, snakes, and a pool — as well a few surprising celebrity cameos. The visuals are a total spectacle, with each rapper's beauty looks (and ensembles) coordinating not only with one another, but also with the often decadent backdrop for each scene.
Megan and Cardi both brought in their trusted team of beauty experts for the video. Each of Cardi's hairstyles — including the breathtaking chain-linked ponytail and acid green-and-purple bob — were created by hair master Tokyo Stylez. Kellon Deryck, on the other hand, was responsible for Megan's stunning waist-length, white-tiger-striped wig and two-toned periwinkle lob.
The makeup also corresponded perfectly with each scene. Cardi switched up her eyeshadow from pink to green with the help of longtime makeup artist Erika La' Pearl. And, in a surprising move, Megan did her own makeup — which she also did for the single's cover artwork — consisting of expertly blended eyeshadow and fluffy lashes embellished with crystals.
Last (but by no means least) were each artist's nails, which were perhaps the most impressive part of the entire video. Of course, they were longer than we thought was physically possible. Cardi's longtime manicurist Jenny Bui created a total of five sets of nails for her, ranging from baby-pink Swarovski stones to leopard-print stiletto tips — each more over the top than the next. Manicurist Coca Michelle was the brains behind Megan's sunshine yellow french manicure and iridescent lipstick-shaped nails.
Ahead, feast your eyes on each and every beauty moment, then watch the entire music video to see all of the magic in action.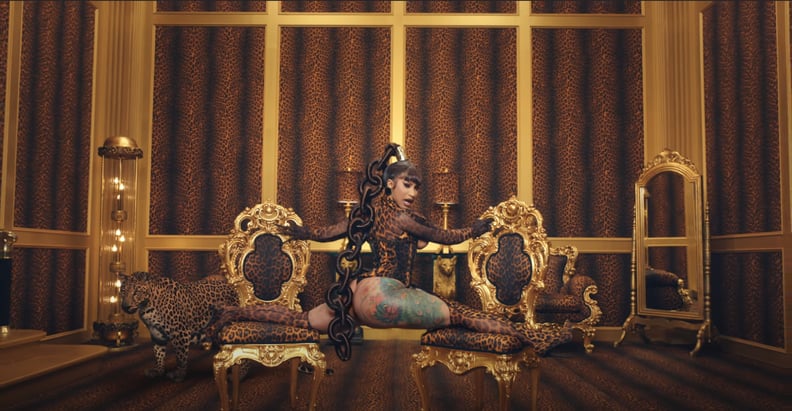 Cardi B's Floor-Length Chain-Linked Ponytail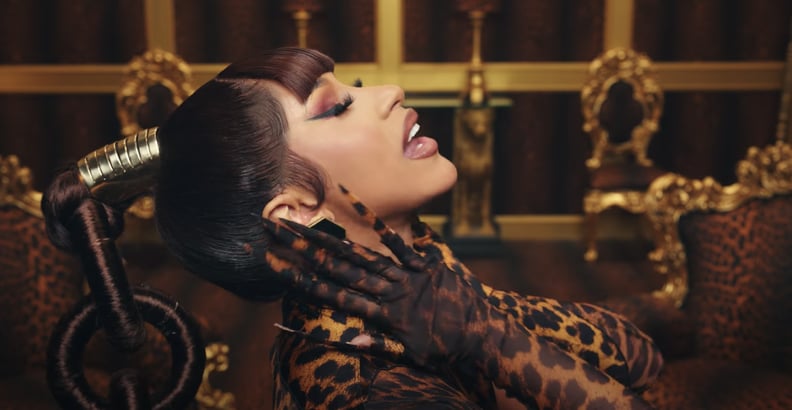 Cardi B's Leopard-Print Manicure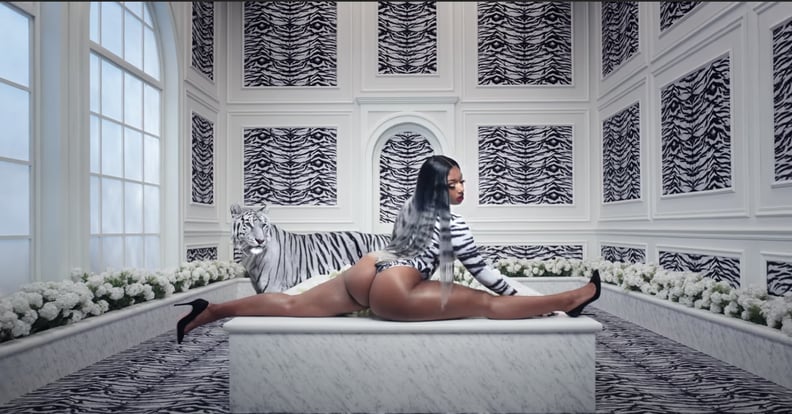 Megan Thee Stallion's White Tiger Extensions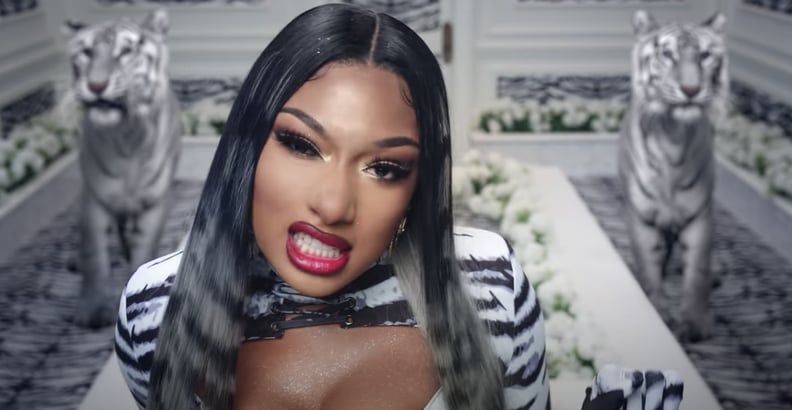 Megan Thee Stallion's White Tiger Extensions and Scarlet Red Lipstick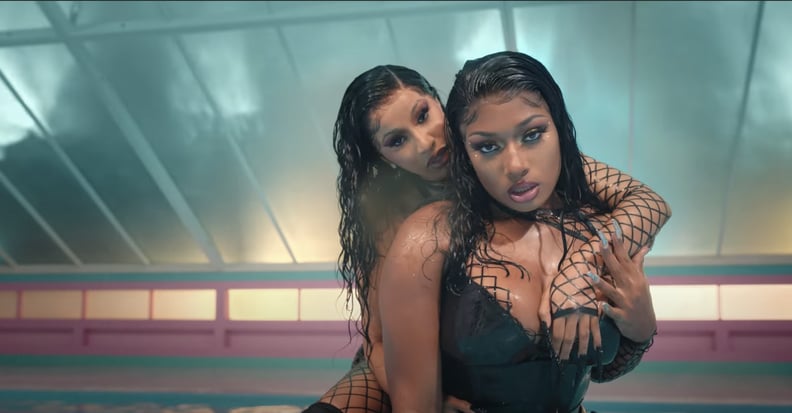 Cardi B and Megan Thee Stallion's Wet-Look Hair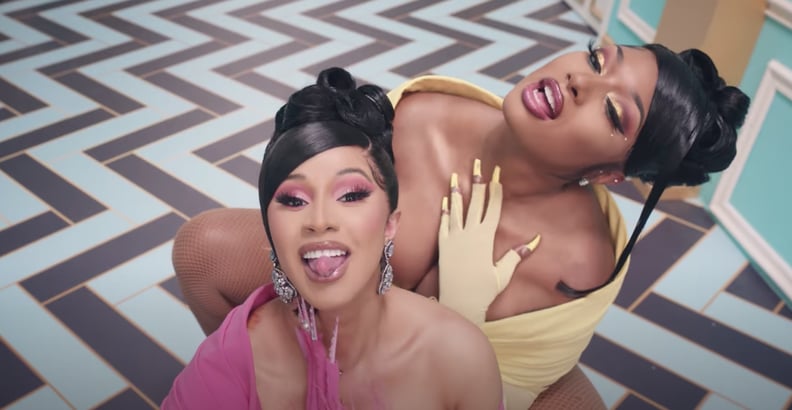 Cardi B and Megan Thee Stallion's Candy Pink and Yellow Makeup and Nails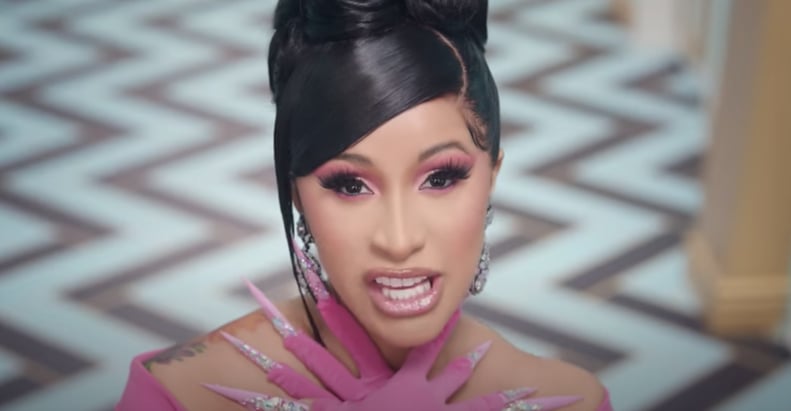 Cardi B's Baby Pink Eyeshadow and Embellished Nails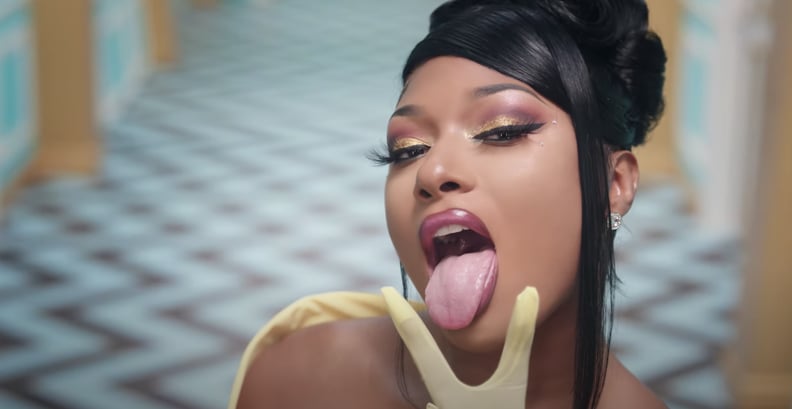 Megan Thee Stallion's Golden Eyeshadow, '90s-Inspired Lip Liner, and Yellow Manicure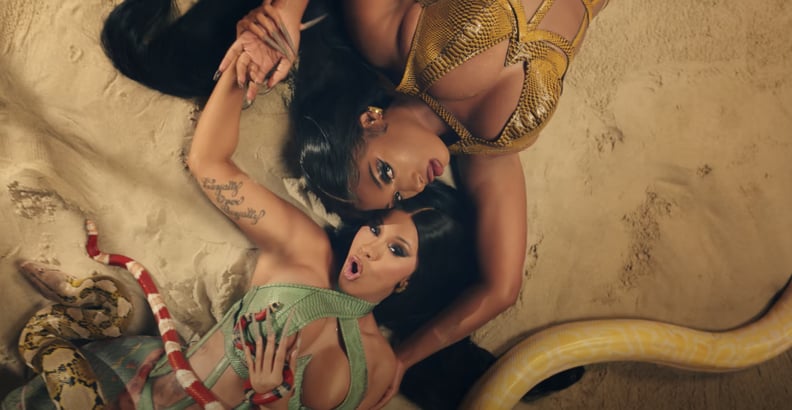 Cardi B and Megan Thee Stallion's Sleek Hair and Superlong Nails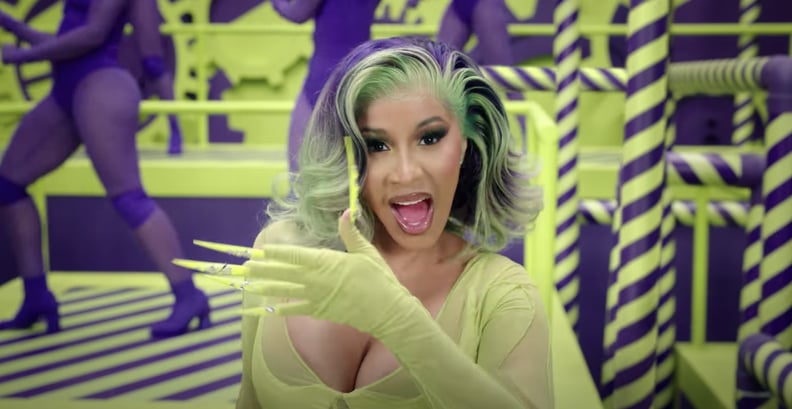 Cardi B's Purple-and-Green Bob With Lime-Embellished Nails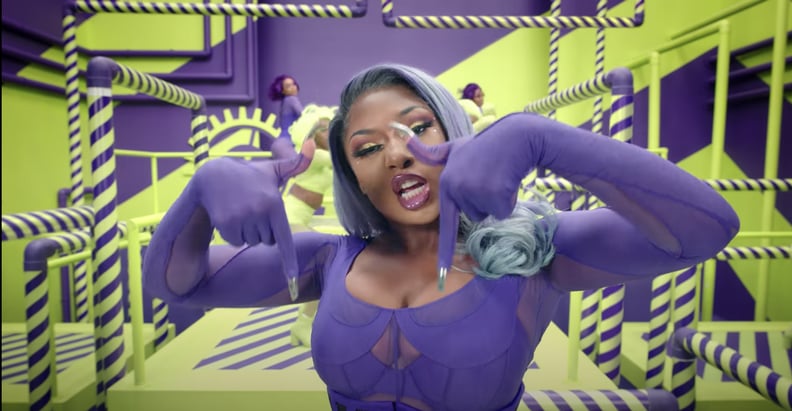 Megan Thee Stallion's Periwinkle Hair and Lipstick-Shaped Manicure
Behind the Scene's of Megan Thee Stallion's White Tiger Extensions
Behind the Scene's of Cardi's Chain-Linked Ponytail
Behind the Scenes of Cardi's Baby Pink Bejewelled Manicure
Cardi B and Megan Thee Stallion's "WAP" Music Video