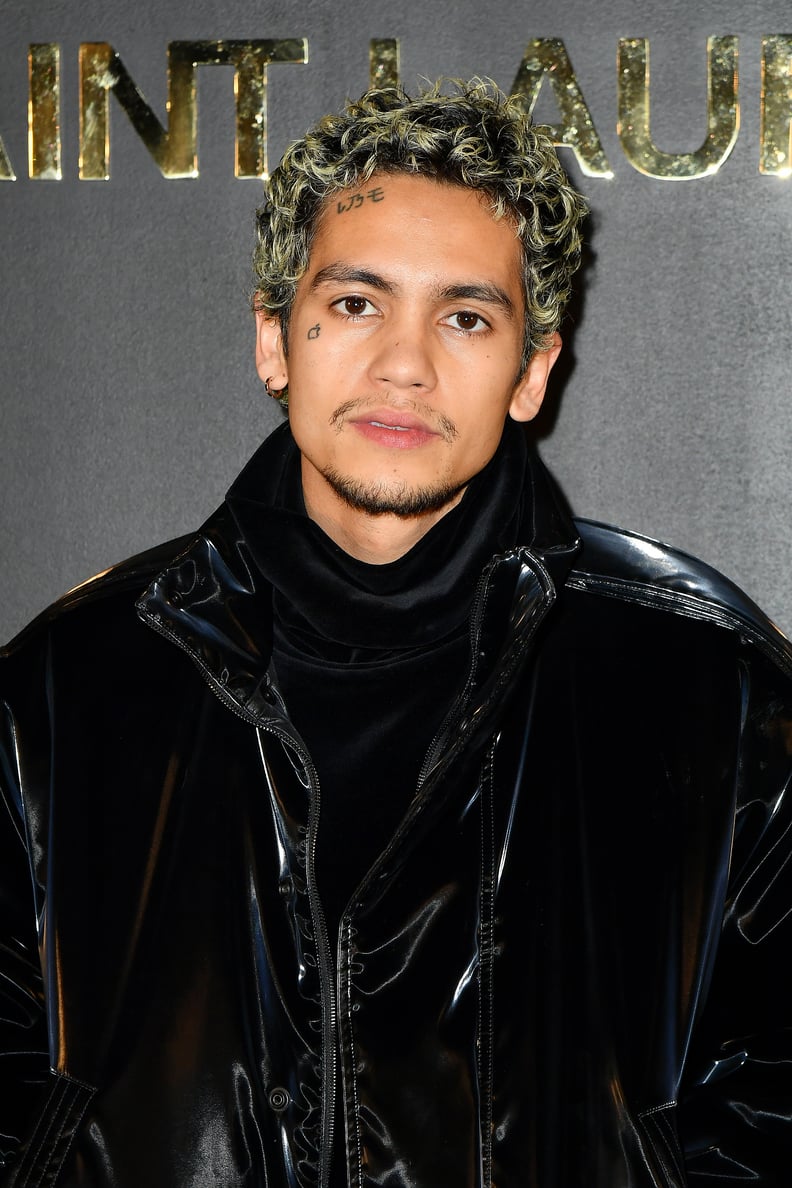 Getty/ Dominique Charriau
Getty/ Dominique Charriau
Back in the day, Mike Tyson was the only celebrity known for having a face tattoo. But times have changed, and in 2018 it's slowly becoming a standard place to get inked (and not all of them are as in your face as the boxer's famous design). The most recent celebrity to join the face tattoo crew is Halsey, who's added a small Queen of diamonds symbol just in front of her left ear. Other celebs who have gone bold with little and large face tattoos include Justin Bieber (who is never afraid of ink), Kat Von D (who has us starry-eyed), and Kehlani (who opted for dainty dots). Rapper Post Malone also has fearless face tattoos that are, well, pretty relatable . . . that swirling "stay away" above his eyebrow definitely makes the message clear.
Ahead, see all the stars (so far) that have chosen to get tattoos on their faces. Who knows, maybe it will inspire you to try it.
Justin Bieber
Bieber chose to take his love of tattoos to his face with a teeny tiny cross next to this right eye.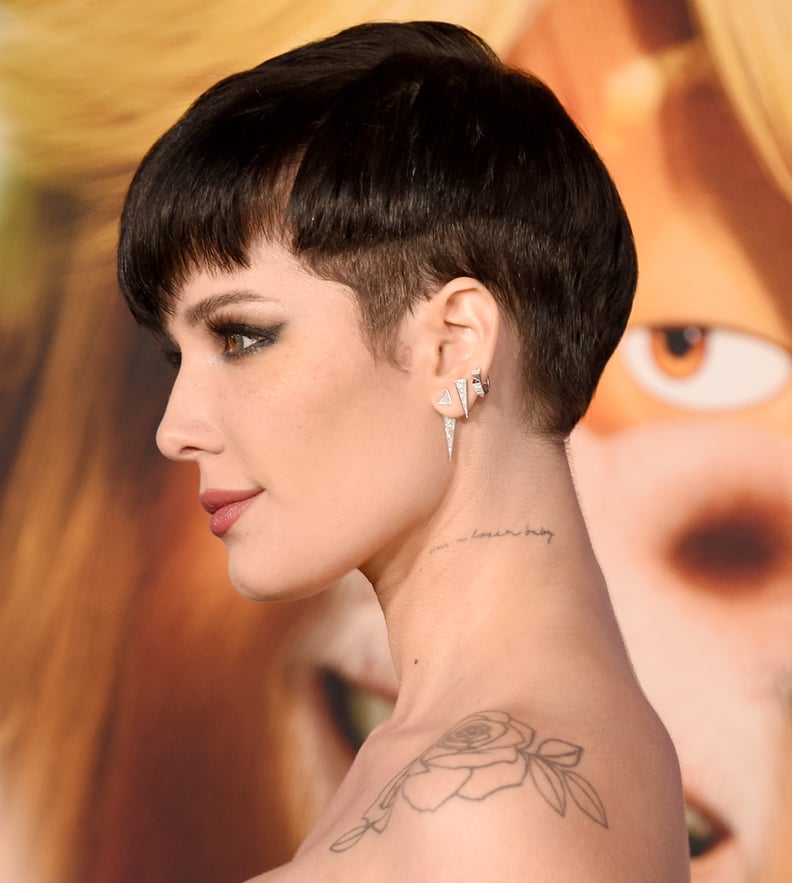 Halsey
Blink and you'll miss Halsey's small tattoo near her ear — a queen of spades symbol in red ink.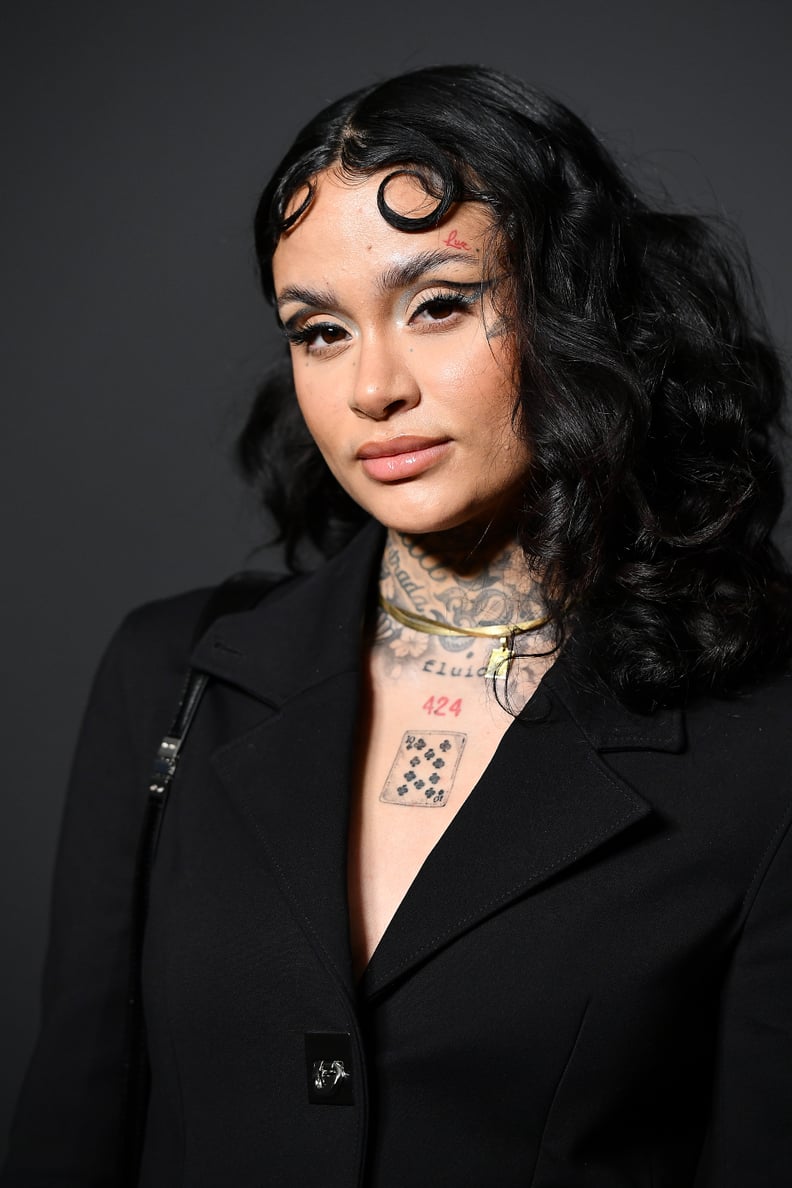 Kehlani
Kehlani has 4 tiny dots and a paper plane, plus a pretty queen of hearts too.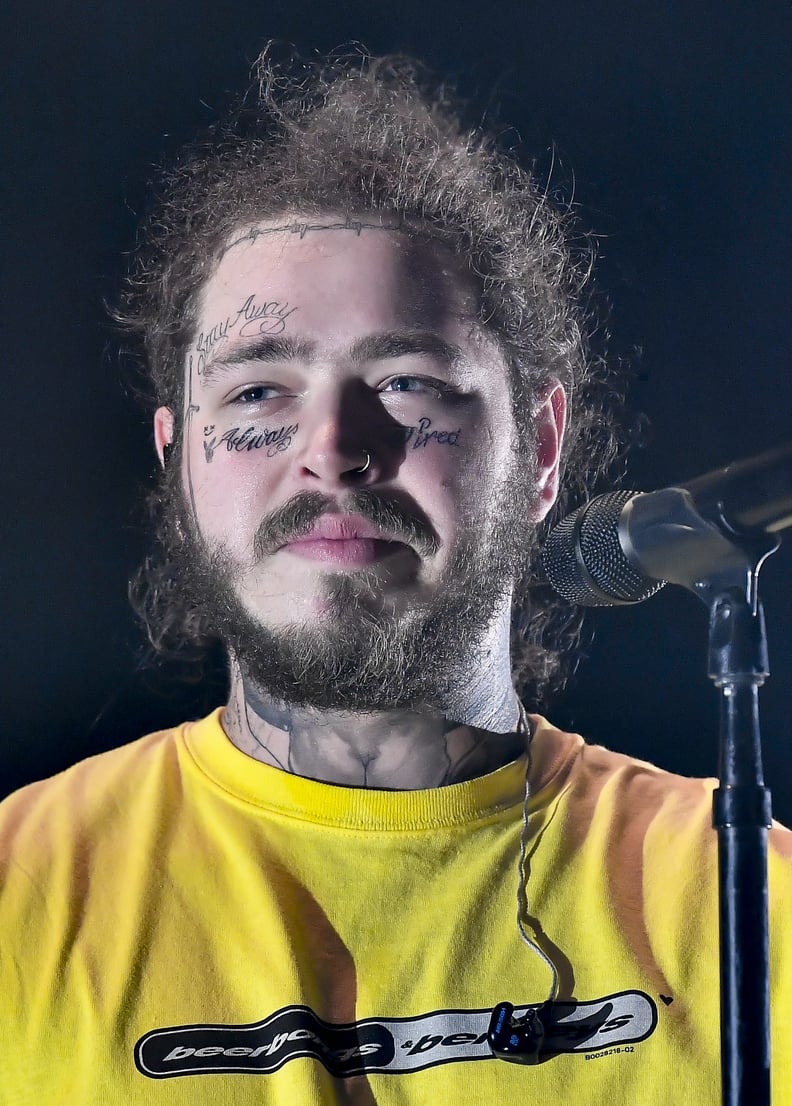 Post Malone
We've lost count with the number of times Post Malone has inked his face, his most recent tattoo "always tired" speaks to many souls.
Kat Von D
Kat Von D's signature stars that waterfall down her left temple often look like an extension of her bold eyeliner.
Wiz Khalifa
Wiz Khalifa has a collection of fairly small tattoos in his face including a star and a peace sign.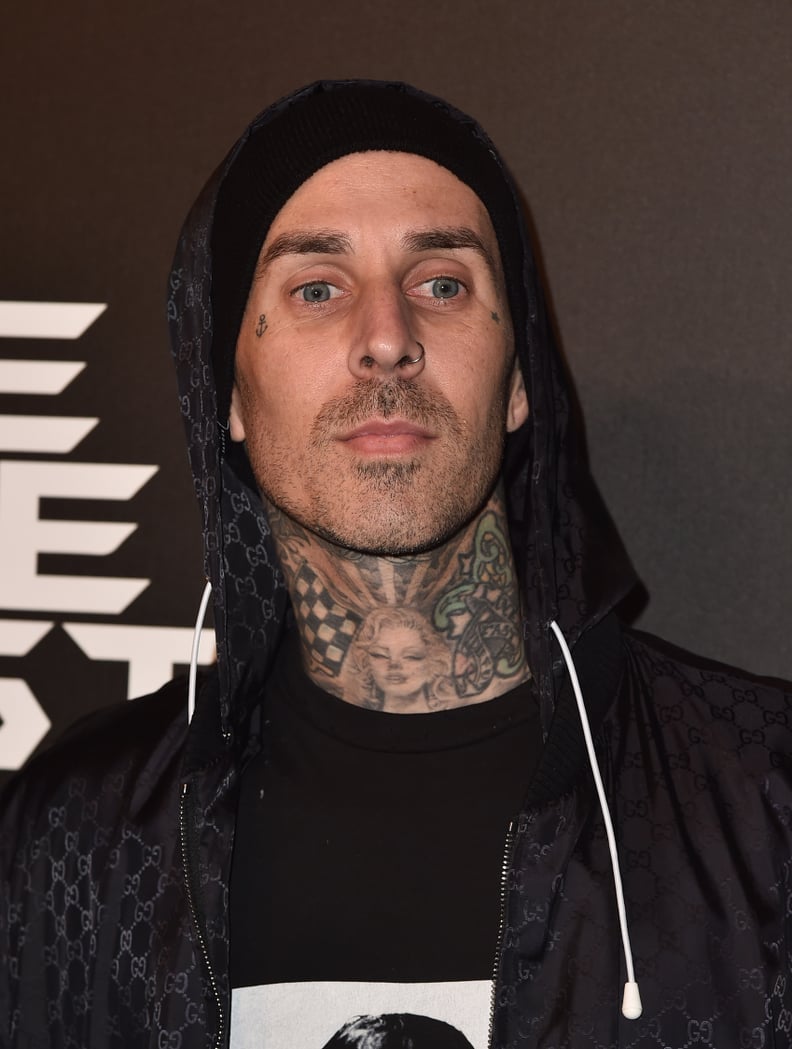 Travis Barker
Travis Barker might be full of tats but the anchor and star on his temples are pretty minimalist.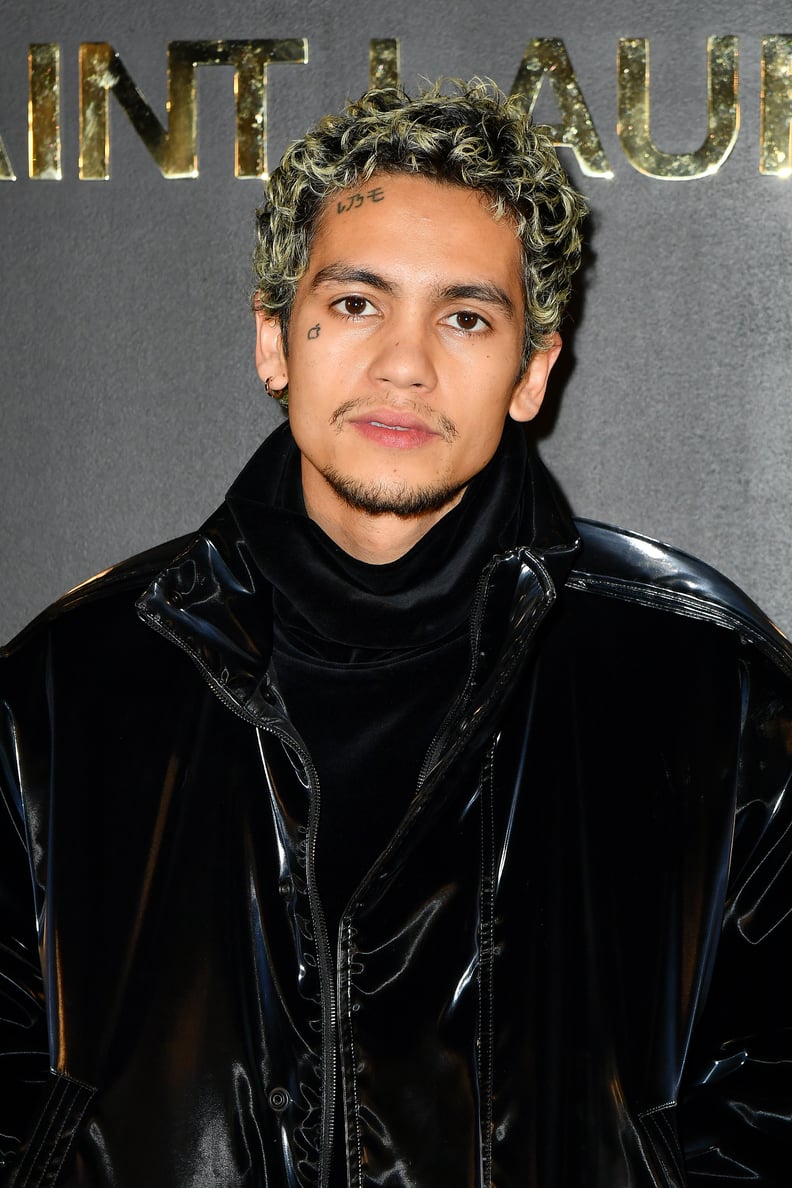 Dominic Fike
Fike's face tattoo was the talk of social media after "Euphoria" fans spotted it on the show, where Fike plays Elliot.