Dolly Parton Tattoos and Meanings
The Mysterious Case of Dolly Parton's Tattoo Collection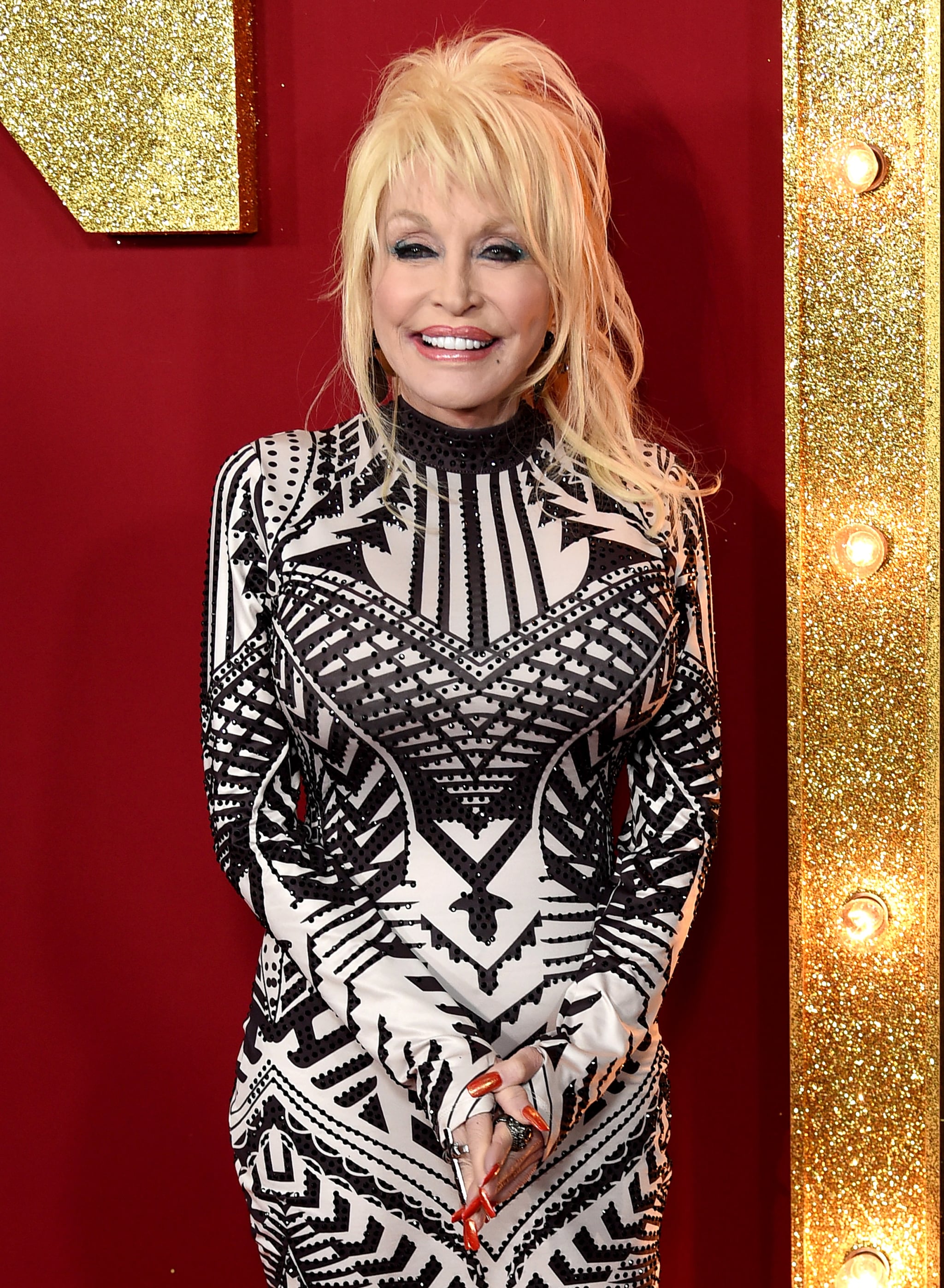 Dolly Parton's tattoos have been a topic of conversation for decades.
Though the country music legend hasn't offered a glimpse of her collection, she's shared little details about them over the years.
Her body art includes butterflies, ribbons, bows, a beehive, and more, all tattooed in pastel ink.
Out of all the pop culture conspiracy theories through the past two decades, one that has continued to hold everyone's interest is the question of whether Dolly Parton has any tattoos — and, if she does, where exactly are they located? Contrary to most celebrities, and for as long as she's been in the music industry, Parton has never put her tattoos on display. The iconic singer–songwriter's signature full-sleeve outfits that entirely cover her arms and torso certainly level up the intrigue, leading fans to long suspect that she has an extensive sleeve tattoo. Then, a few years ago, Parton set the record straight during an interview with People in 2020.
"I do have some tattoos, that's true," she told the publication. "But they're tasteful. I'm not a tattoo girl." She then went into details about her collection, as well as the primary reason she decided to get permanently inked. "My tattoos are pretty, they're artful, and they usually started out to cover some scar, not to make a big statement. Ribbons and bows and butterflies are the things that I have. I was very sick for a while, and I had to wear a feeding tube. It left a little indention in my side, and I didn't like it because I'm so fair that scars turn purple on me."
The singer stated that she went under the needle to cover procedural scars — as she's susceptible to keloid scars — to make some lemonade out of lemons, so to speak. "I like to make positives out of negatives. I had a little beehive tattooed over it — a little yellow-and-brown beehive with a tiny little bee on top of the hive. The mouth of it is that little sinkhole," she said.
For W Magazine's cover story interview in October 2021, Parton further opened up about her affinity to butterflies and admitted that she has more than one butterfly tattoo scattered across her body. One design is believed to be inked on her left bicep, as many fans spotted it peaking through her semisheer white blouse during her 2006 appearance at the "9 to 5" 25th anniversary event.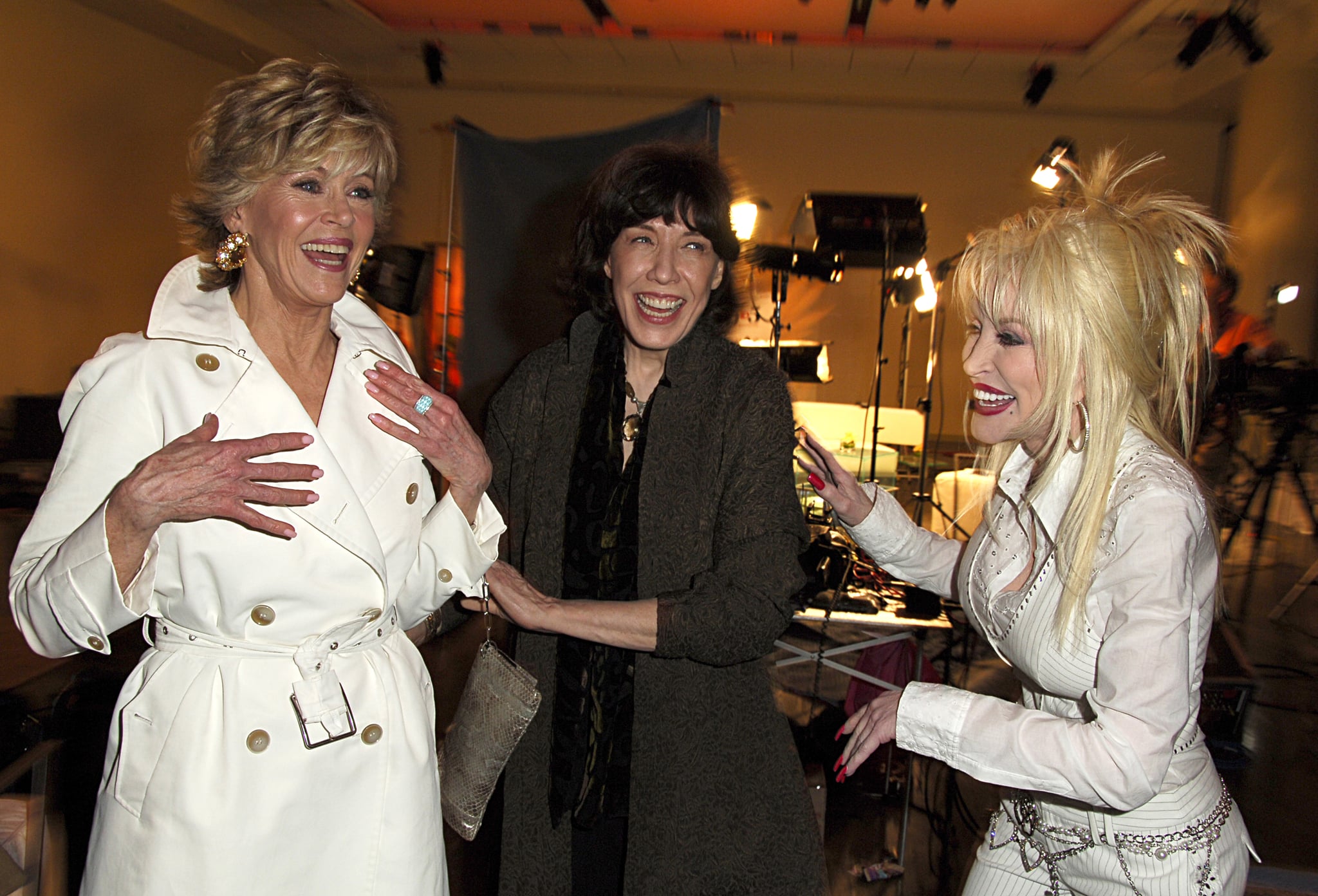 "Butterflies don't sting, they don't bite, and they are so beautiful," she told W. "And I just kind of related to them with my own personality. I claimed them as my little symbol. I don't have the real heavy, dark tattoos. Mine are all pastel. And I have more than one!"
Where Are Dolly Parton's Tattoos Located?
New insights into Parton's tattoos were gained when English actor and comedian Jennifer Saunders recounted an anecdote about her firsthand experience getting a rare ink tour of Parton's collection. "I was in Los Angeles with Roseanne because she wanted to buy 'Ab Fab' [short for 'Absolutely Fabulous'], and she decided that because 'Ab Fab' is all about girls drinking, we'd go out," she said during her appearance on "There's Something About Movies." During their outing, she spotted Parton sitting at another table and decided to join her.
"Dolly and Roseanne are sharing stories about tattoos. And Dolly went, 'OK, I have tattoos.' And we went, 'Really? Dolly Parton, you have tattoos?' She just unbuttoned her little jerkin, and she has the most beautiful tattoos, like works of art," she said, adding that tattoos are placed "on her boobs and in her armpits." In another interview, Saunders gushed that Parton has "beautiful angels, and beautiful butterflies, and baskets of flowers in pastel-color tattoos."
In 2012, a flower ink was also seen on Parton's sternum. There also appears to be some inking on the top of her right foot, near the toes. However, it's hard to make out what exactly the tattoo says.