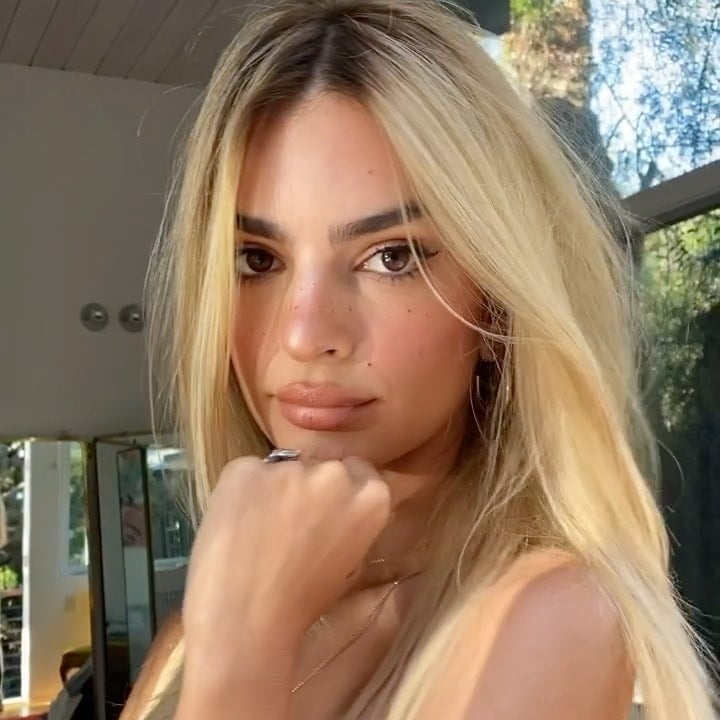 One thing about the latest summer hair trends is very clear: everyone is going blond. Summer is the time where people opt for lighter hair colors to freshen up their look, but it seems like the post-lockdown hairstyle frenzy is really influencing the masses.
As celebrities reunite with their hairstylists after the long hiatus, we're seeing platinum as the hair color of choice for many. Marsai Martin gave the summer hair-color trend a try with shadow roots, Millie Bobby Brown snapped a picture in the salon chair with light brown to blond ombré, and Ariel Winter bleached her strawberry-blond hair to achieve the look. And that doesn't even account for the most shocking transformation to date. Emily Ratajkowski, a natural brunette who's never had blond hair before, is rocking a completely new look with her blond style. What is it about this year that's making everyone take the plunge?
"For me, it's akin to the ever-lasting days of summer, being outside and trips to the beach," Amy Troutman, expert for az Haircare and color specialist at 8 the Salon, told POPSUGAR. "As kids, we all experienced those perfect, natural highlights. Highlights soften our bone structure and enhance our eyes and skin tone. In the summer, there is a freeness that bleeds over to everything — hair included."
With the diverse group of celebrities who have transformed their look as proof, anyone can go blond. "Currently, there are more blond hues — aka tones covering the market [from gray to caramel] — than I've ever seen," Troutman said. "This means there is a 'blond' fit for each and every client out there, regardless of skin tone."
Need we say more? Find more celebrities who have committed to the summer hair-color trend ahead.
Kylie Jenner's Blond Hair
Mille Bobby Brown's Blond Ombré Hair
Emily Ratajkowski's Blond Hair
Marsai Martin's Blond Hair
Ariel Winter's Blond Hair