Demi Lovato, Gabrielle Union, and More Head to the Polls With the Cutest "Vote" Nail Art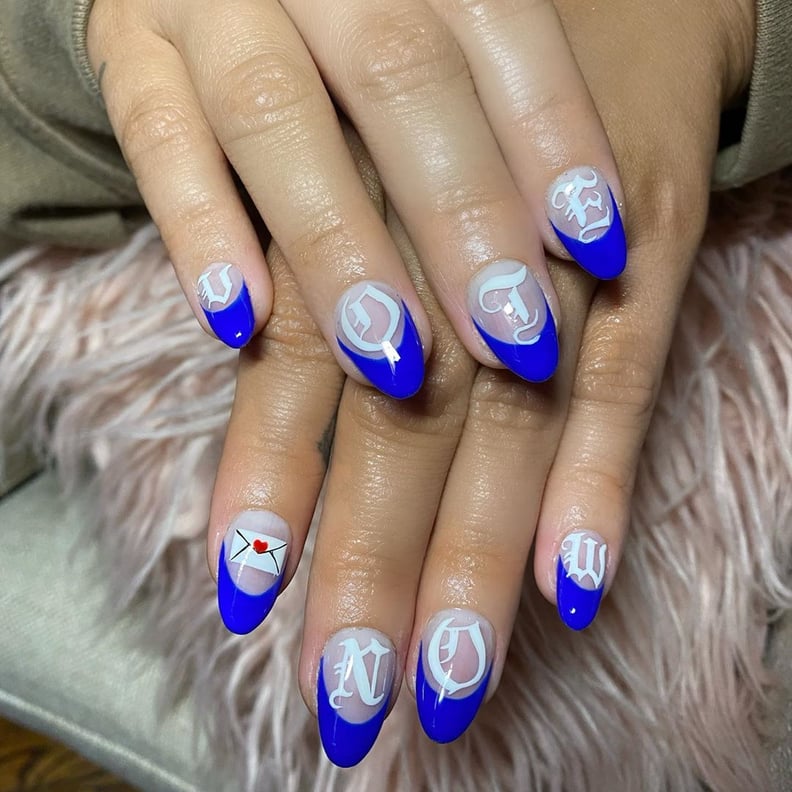 With the presidential election less than a week away, millions of people have already voted. To show that they rocked the vote and to encourage others to do the same, celebrities like Demi Lovato, Lizzo, Kerry Washington, and more all got vote-themed manicures and shared snapshots of them on Instagram.
Many of the politically-charged nail art looks are a part of the "Nail the Vote" campaign between celebrities and MoveOn Political Action, an advocacy organization, to help increase voter turnout among young people.
The manicures feature designs like Ruth Bader Ginsburg's initials "RBG" and president and VP candidate names "Biden Harris," along with tiny drawings of envelopes, American flags, and raised fists. The masterpieces on each celebrity's fingertips were custom-made by various celebrity manicurists like Mei Kawajir, Kim Truong, and Britney Tokyo.
The "I Voted" sticker you get at the polls is great and all, but this is one way to show off our voter pride that won't slide off at the end of the day.
To see the best celebrity vote-themed nail art, keep scrolling.
Demi Lovato's Vote Nail Art
Lovato paid a visit to Natalie Minerva for her vote-themed blue french tips. Each nail has a letter painted on it to read the phrase "Vote Nov. 3" across both hands.
Hannah Bronfman's Vote Nail Art
Kerry Washington's Vote Nail Art
Kim Truong is responsible for Washington's fun election-themed nails. Each finger includes a different design on a white base, with the blue nail on her thumb reading "Biden Harris."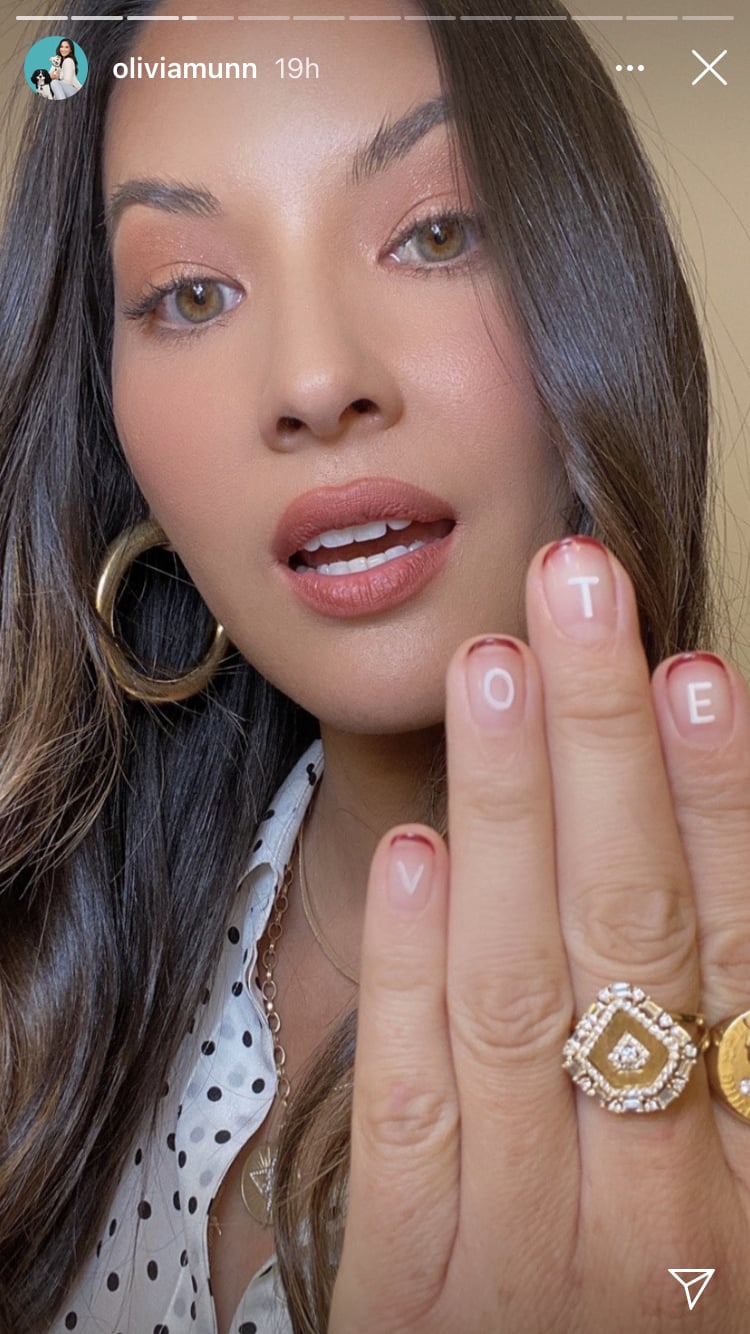 Olivia Munn's Vote Nail Art
Munn's voting nails put a twist on the classic french manicure. "Vote" is written across four of her fingers on a clear base with red tips.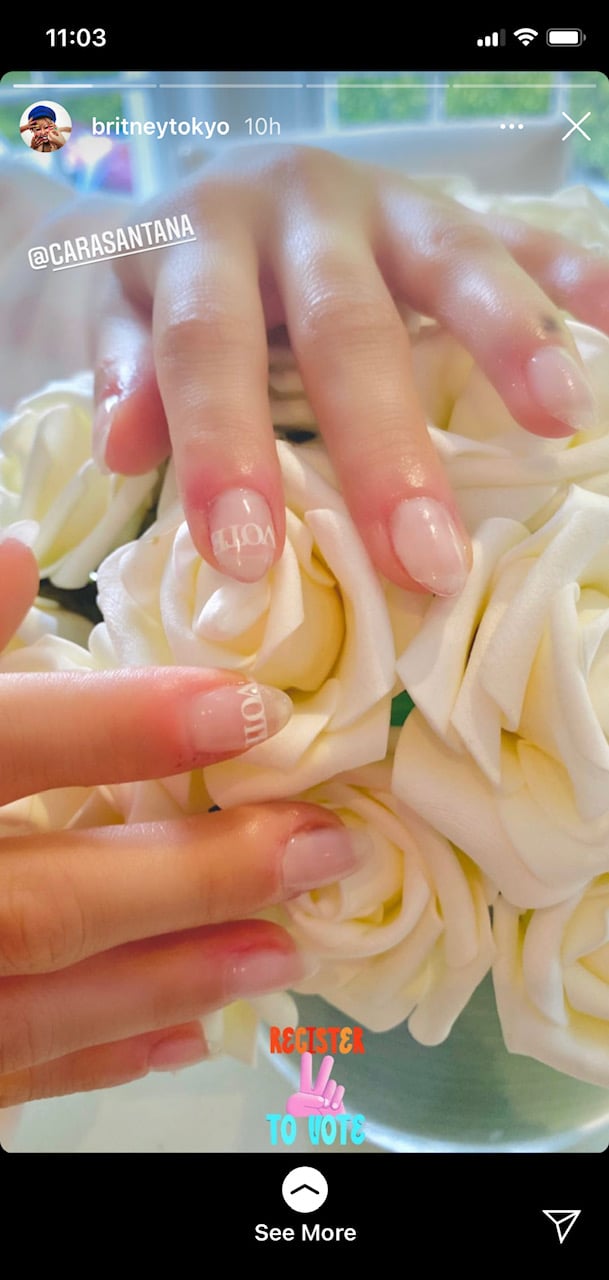 Cara Santana's Vote Nail Art
Santana kept the message in her nails subtle and went with a light neutral base color for her nails and "Vote" in tiny lettering on her index fingers. They were done by Britney Tokyo.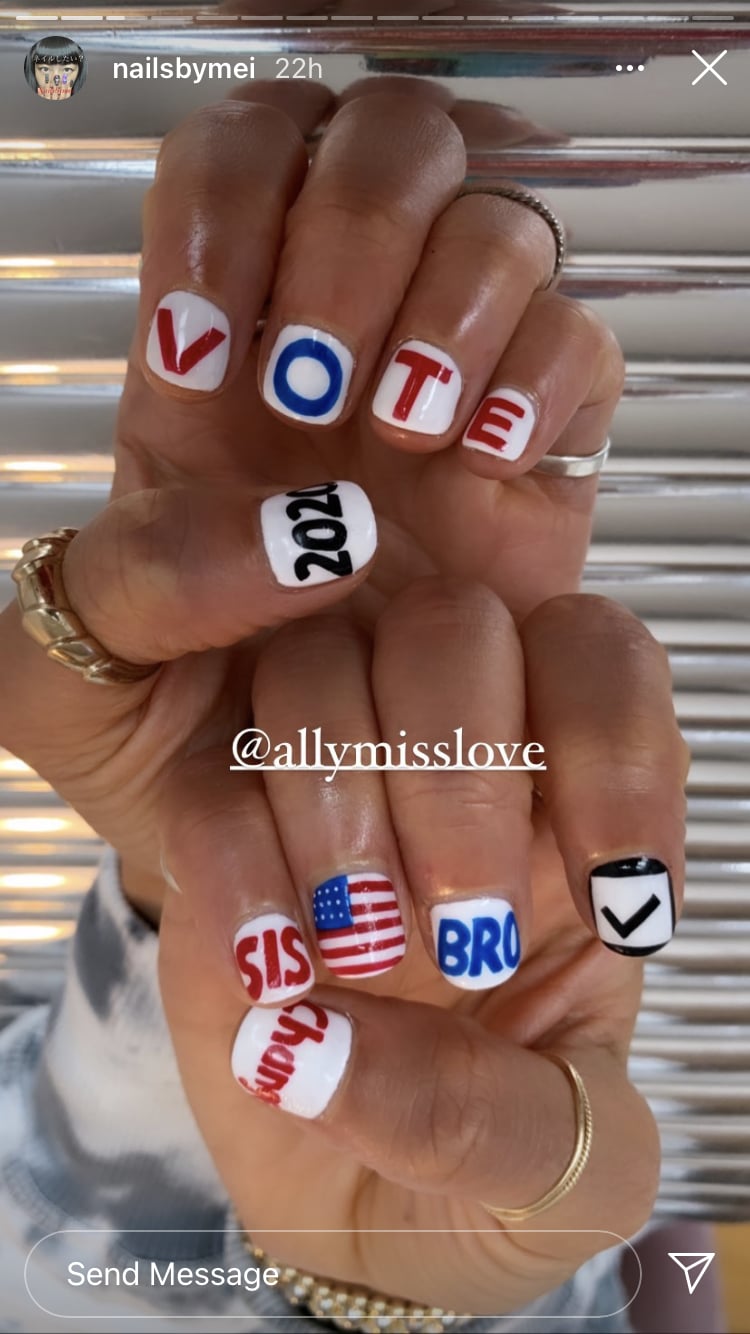 Ally Love's Vote Nail Art
Love went all out with her voting-themed manicure by Mei Kawajir. The red, white, black, and blue-colored designs include an American flag, a black check-mark, and the election year.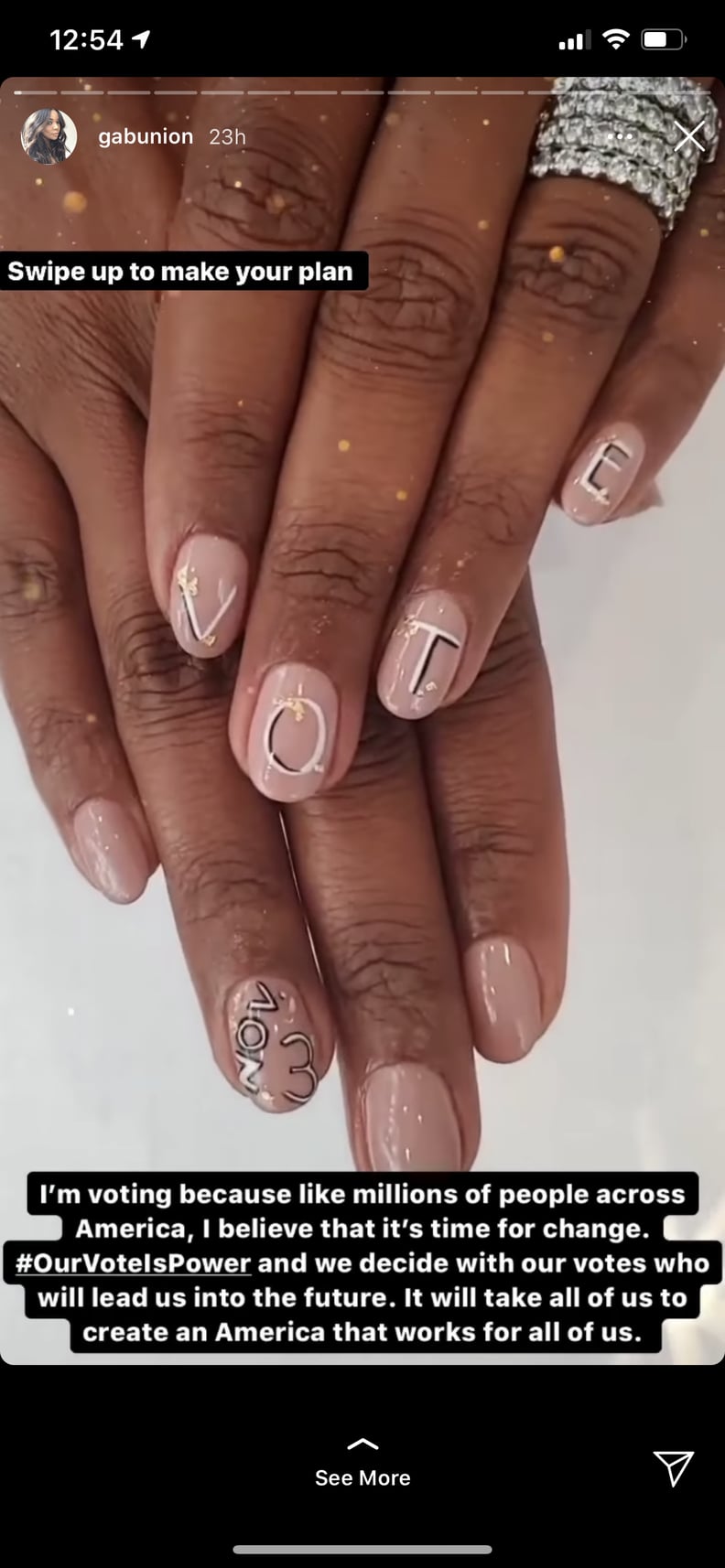 Gabrielle Union's Vote Nail Art
Union went with a neutral manicure with the word "Vote" and "Nov. 3" written in delicate white letters.