Ooh La La: Get Ready to Shop Chanel Skin-Care and Makeup Favorites at Ulta Beauty
Paid Content For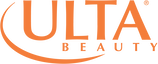 As POPSUGAR editors, we independently select and write about stuff we love and think you'll like too. If you buy a product we have recommended, we may receive affiliate commission, which in turn supports our work.
Ulta Beauty-lovers are in for a major (luxurious) treat now that Chanel Beauty is officially available online and in select locations. The iconic brand's latest skin-care, makeup, and fragrance line, N˚1 DE CHANEL, is readily available to shop, as are other Chanel Beauty favorites across the makeup, skin-care, and fragrance spectrum.
Although the French beauty house joins a large roster of affordable makeup, skin-care, fragrance, and hair-care favorites at Ulta, it is one of the only luxury brands to offer a wide beauty collection. So next time you're at Ulta picking up products to master the latest beauty trend, don't forget to check out the new Chanel section.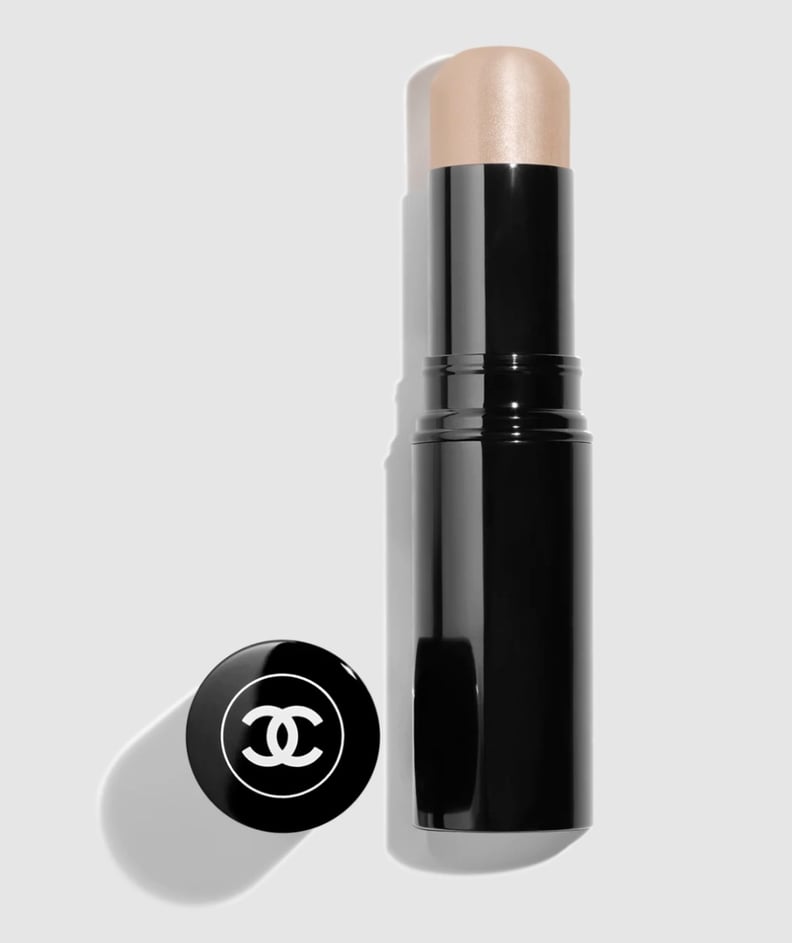 Baume Essentiel Multi-Use Glow Stick
Add a fresh, dewy effect to the high points of your face with the Baume Essentiel Multi-Use Glow Stick ($45). Whether you're stepping out au naturel or wearing a fresh face of makeup, this balm contains a sheer, hydrating formula for that effortless, glow-from-within look.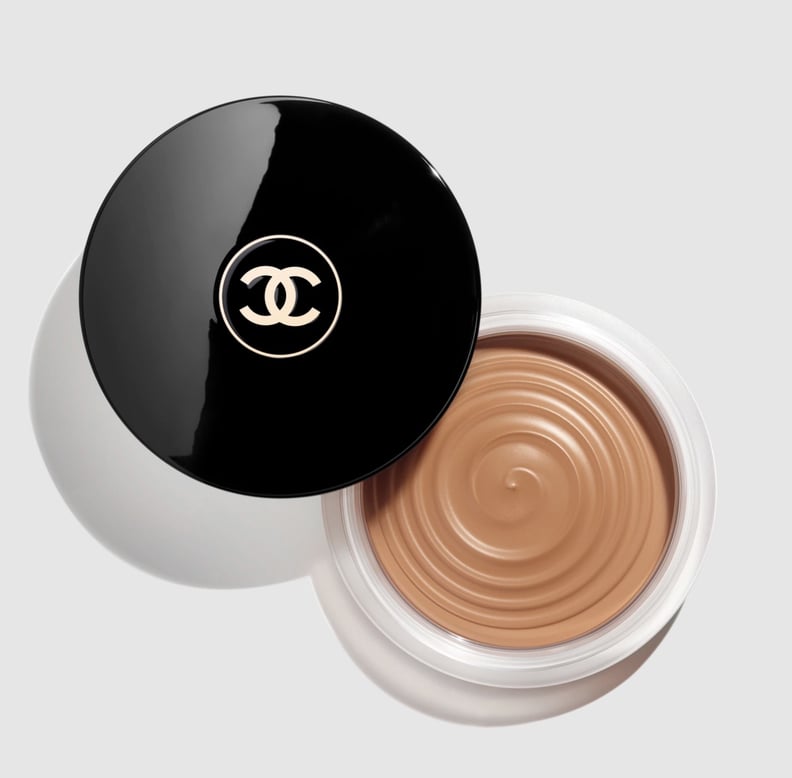 Les Beiges Healthy Glow Bronzing Cream
That coveted sun-kissed glow? Oh yes, Les Beiges Healthy Glow Bronzing Cream ($50) will give you that and more. This cream-gel bronzer gives a natural-looking radiance in a velvet-matte finish, and it does not clog pores or create breakouts. It's no wonder it's top rated!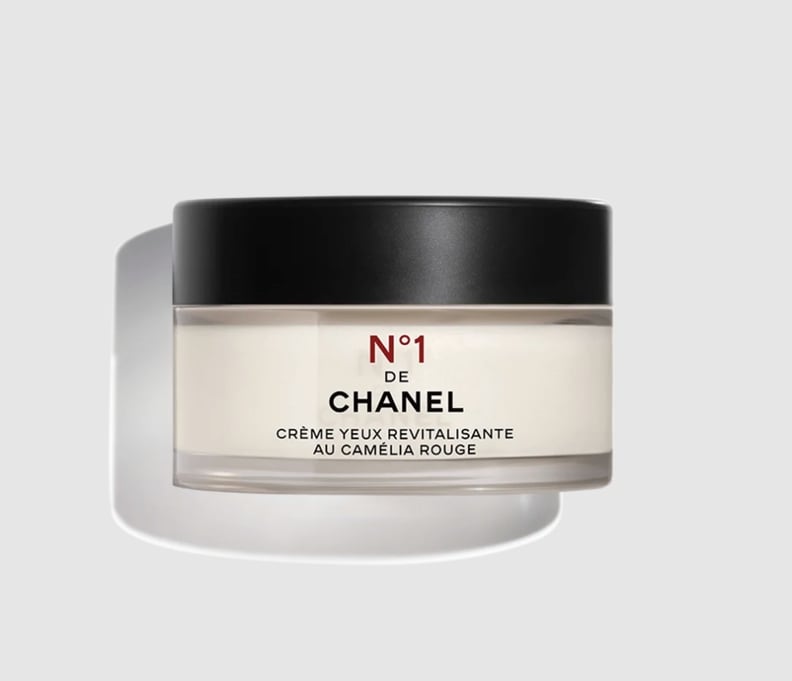 N˚1 De Chanel Revitalizing Eye Cream
The N˚1 De Chanel Revitalizing Eye Cream ($75) checks all the boxes for the perfect everyday gel-cream. It contains red-camellia extract and oil, both of which work in tune to fight signs of aging and provide a fresh, radiant look. In addition, it also smooths and depuffs the eye area — two highly important factors of an eye moisturizer.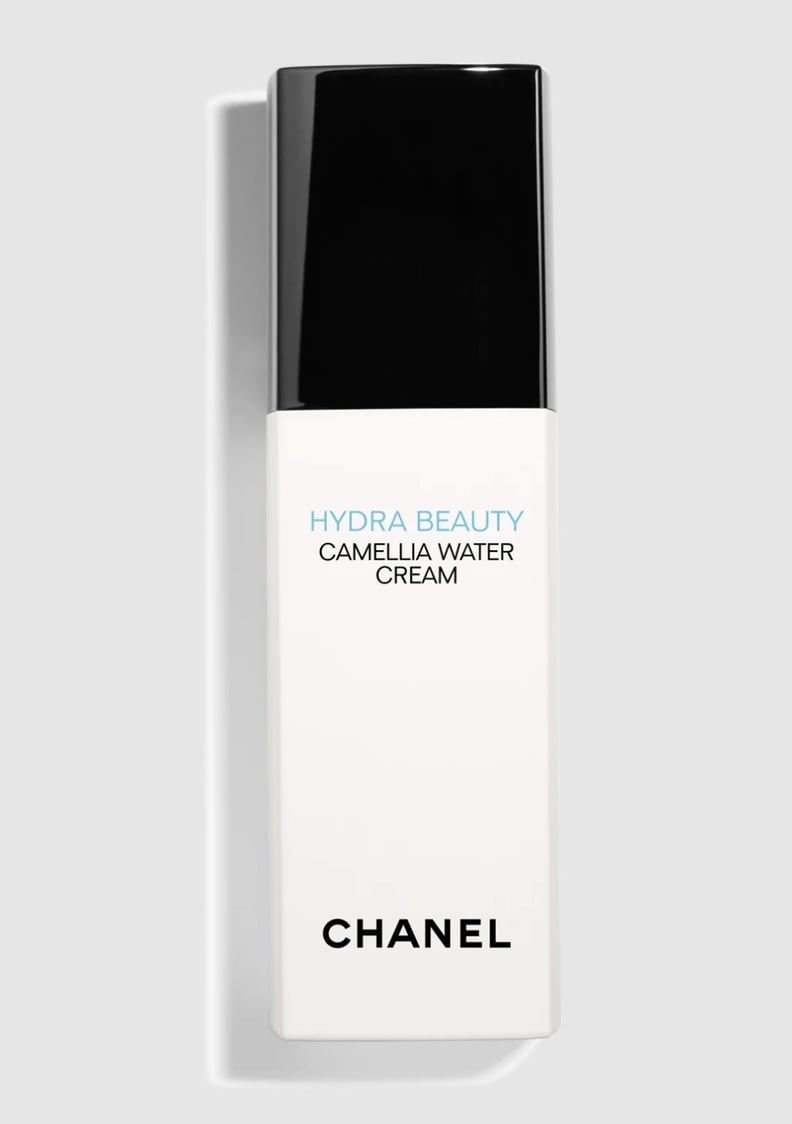 Hydra Beauty Camellia Water Cream
You know something's gotta be good when it contains the words "illuminating" and "hydrating" within the same sentence. If you're on the drier side, the Hydra Beauty Camellia Water Cream ($55) works around the clock to intensely hydrate the skin thanks to polyfractioned camellia-alba — a powerful extract that helps skin maintain moisture levels. The illuminating formula results in that coveted glow and helps prep for makeup.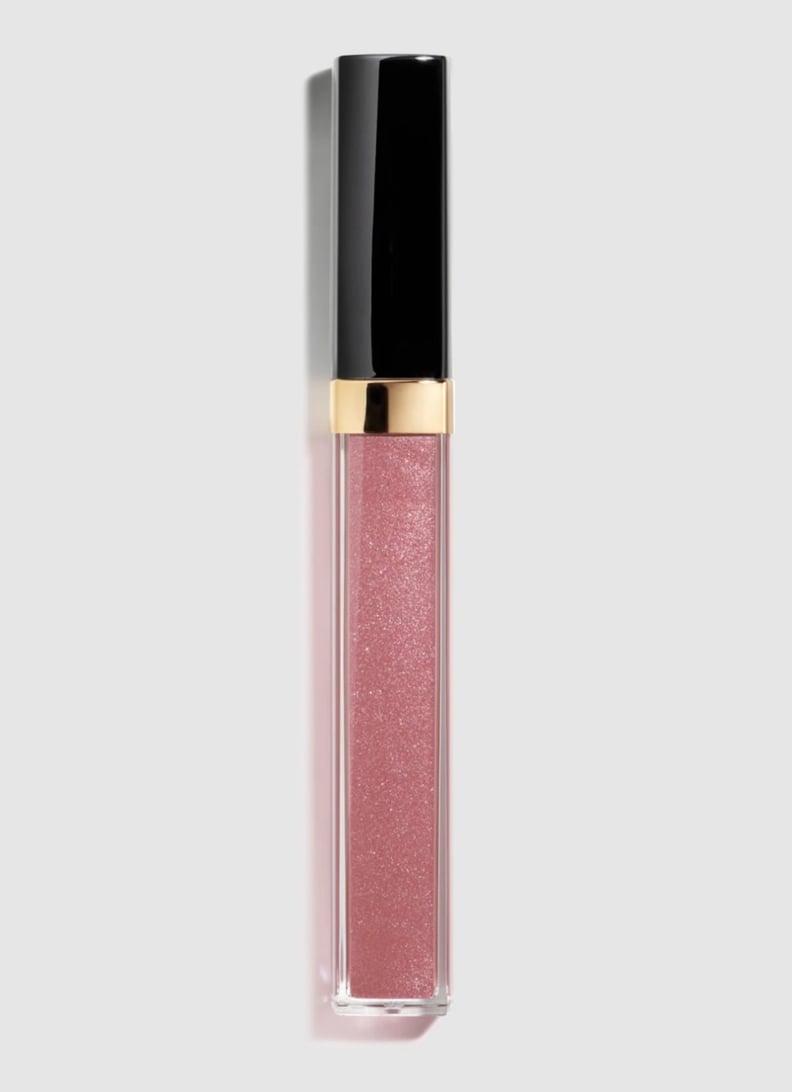 Rouge Coco Gloss Moisturizing Glossimer
The Rouge Coco Gloss Moisturizing Glossimer ($32) is the grown-up way to gloss. Available in 11 gorgeous shades, this alluring lip product hydrates, plumps, and adds a brilliant touch for smooth, lustrous lips. You'll want to collect them all!
Hydra Beauty Micro Sérum
Infuse your skin with ultimate hydration à la Coco Chanel. The Hydra Beauty Micro Sérum ($110) leaves skin deeply replenished and feeling smooth after just one or two pumps.
N˚1 De Chanel Lip and Cheek Balm
A multiuse beauty product is always a winner in our eyes, and the N˚1 De Chanel Lip and Cheek Balm ($45) contains the nourishing, buttery formula we can't get enough of. Available in six essential shades, this two-in-one adds a stunning touch of color with minimal application. It's bound to become a staple in your makeup bag!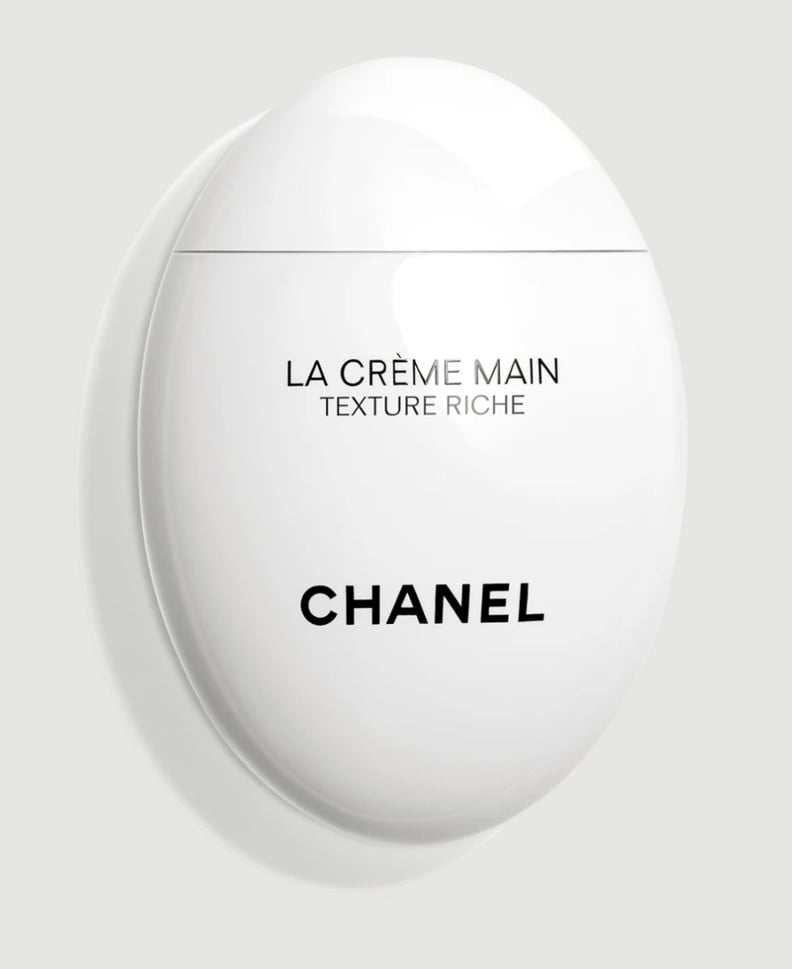 La Crème Main Texture Riche
This rich hand cream is la crème de la crème. Our hands are often overlooked, and La Crème Main ($50) is a luxurious reminder to keep them smooth. Aside from the chic oval-shaped packaging, this cream is highly coveted as it nourishes and protects the skin barrier with iris pallida, a plant that helps diminish the appearance of dark spots.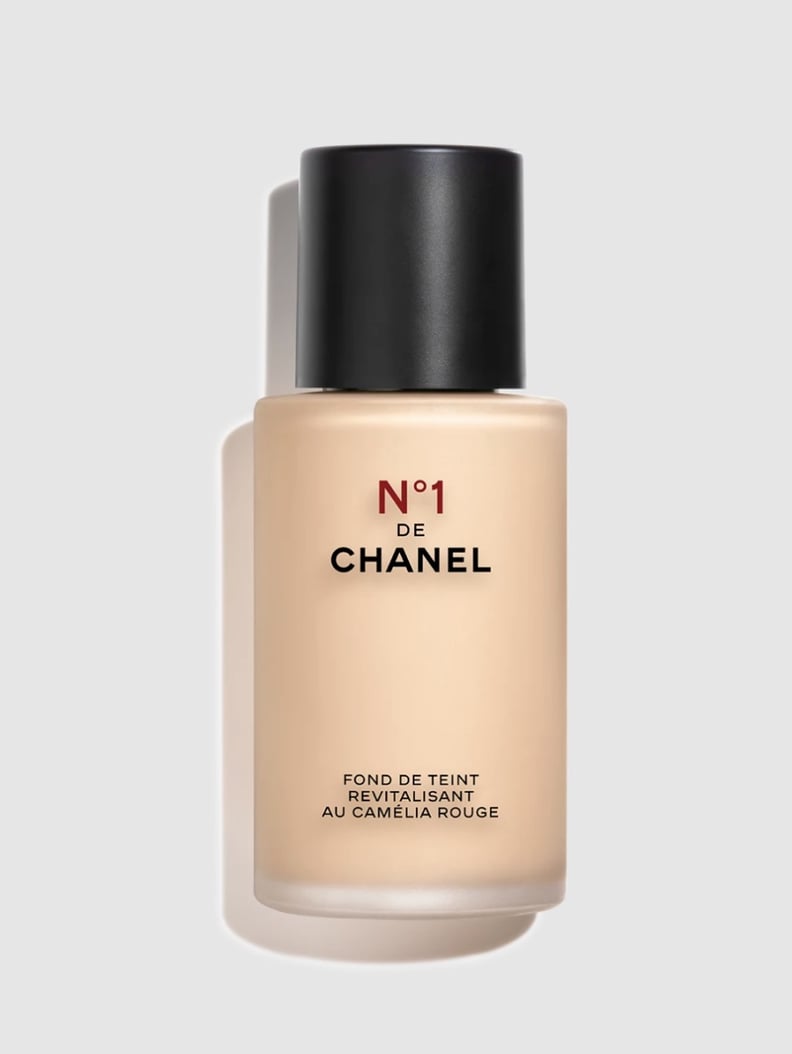 N˚1 De Chanel Revitalizing Foundation
If foundation is part of your makeup routine, the Chanel Revitalizing Foundation ($70) is one that is formulated to leave skin soft and luminous (yes and yes!). It's buildable and contains red-camellia oil and other moisturizing ingredients that help protect from environmental aggressors.
N˚1 De Chanel Serum-in-Mist
Is it a serum? Is it a mist? It's both! The Revitalizing Serum-in-Mist ($95) is an antipollution product that deeply hydrates when used under or over makeup. With only a few spritzes, this liquid helps to refresh the skin's complexion and give a luminous glow. Stash it in your purse or gym bag for instant radiance.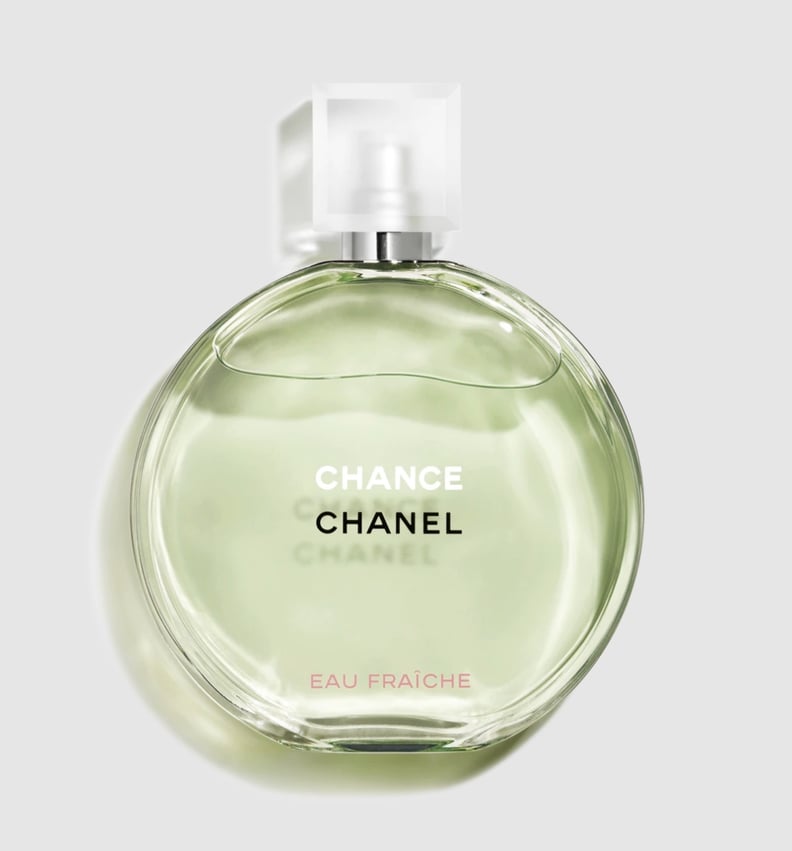 Chance Eau Fraîche
In need of a pick-me-up? Freshen up with the Chance Eau Fraîche Eau de Toilette Spray ($125). This indulgent fragrance leaves a refreshing scent in the air and is composed of zesty citron, soft jasmine, and lively teak wood. Whatever your mood, you're in for a delightful experience.