Colorblocking Hair-Color Trend For Summer 2022
Why You're Seeing Colorblock Hair Color Everywhere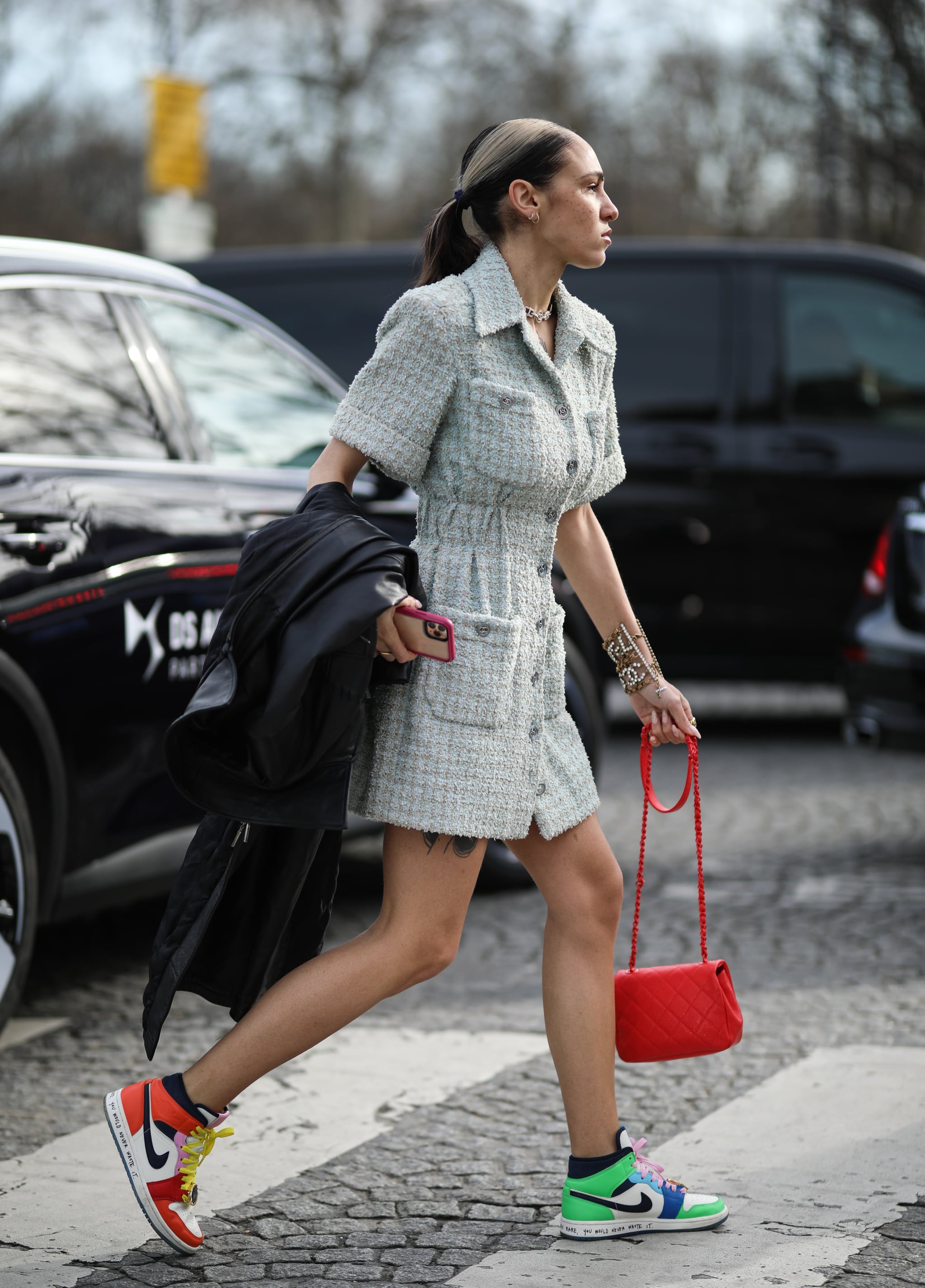 Colorblocking is the latest hair-color trend you'll see everywhere this summer.
The trend features two contrasting blocks of color, with endless variations.
Keep reading for colorblock inspiration you can bring with you to your next appointment.
If you're in the market to make some fun changes to your hair color this season, the latest trend to pop up this summer, called colorblocking, might be exactly what you've been waiting for. The look is exactly as it sounds: it features blocks of colored highlights to your hair that contrast with your base color. A distant cousin of "money piece" highlights, the '90s-esque face-framing highlights that recently had a big comeback, this trend gives the hair color a dramatic twist.
Instead of featuring a contrasting shade that simply frames your face, you place a block of color anywhere you see fit, and the color can be any one of your choosing — the brighter the better. "The colorblock trend is a great way to be adventurous without fully committing to a new shade," hairstylist and Biolage ambassador Monae Everett tells POPSUGAR. "It's a great example of a little color creating a major impact."
As for why people are trying it ahead of the summer months, it's all about the wow factor. "Highlights and ombré don't pack the same punch," she says. "Colorblocking is a great way to try a fantasy color like pink or platinum." While it's typically done with bright, bold hues, you can also keep the look subtle by opting for colors that aren't as daring (but still contrast with your base). "The secret to this look is choosing a color at least three shades lighter than your base color and dedicating a small section of the hair to your new shade," Everett says.
Even better? "You can place the block where ever you'd like — it can be on one side of the head crossing over your part, or it can be on the top of the head, or even at the nape of the neck," Everett says.
Keep scrolling to check out some colorblocking inspiration to bring with you on your next trip to the salon.
Image Source: Jeremy Moeller/Getty Images