I Tried TikTok's Concealer and Powder Lash Hack: See Photos
This Hack Is the Best Shortcut to "Indie Sleaze" Lashes
As POPSUGAR editors, we independently select and write about stuff we love and think you'll like too. If you buy a product we have recommended, we may receive affiliate commission, which in turn supports our work.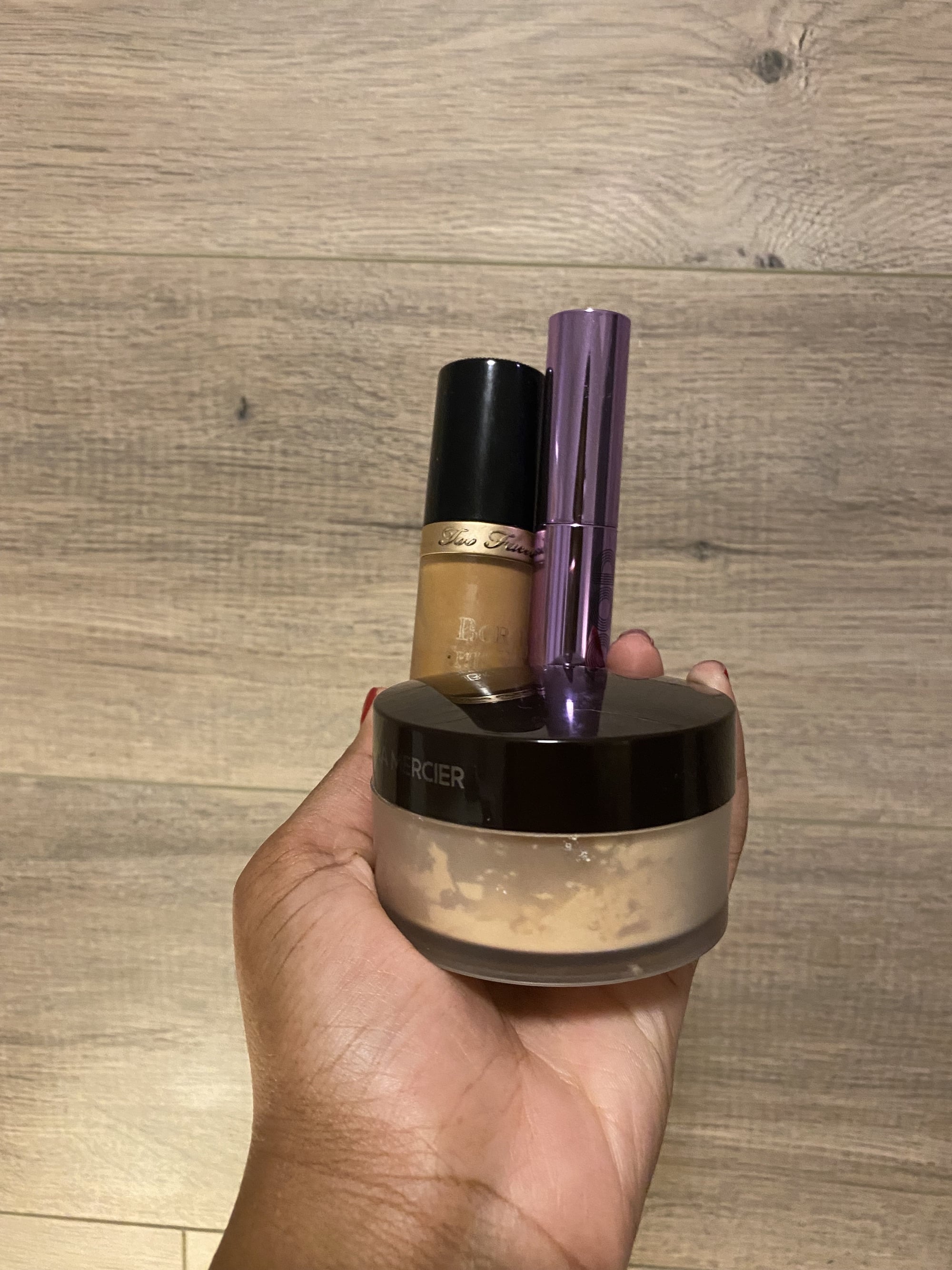 Before I was a beauty editor, I was just a girl who was obsessed with all things makeup. Aside from a hefty cosmetics collection, this obsession resulted in an incessant need to try what feels like every beauty hack that I come across on social media. There are some I've made a conscious decision to pass on (looking at you, vabbing), but others have been easy to do while delivering instantaneous results, which is why I had to try this latest discovery: putting on powder and concealer before mascara for longer, more voluminous lashes.
I came across this tip after content creator Destiny Lashae raved about how much of a difference it made. I'm all for can't-miss lashes that don't involve falsies or lash extensions, so I immediately knew I had to give this technique a try.
Before I got started, I gathered my products — Too Faced's Born This Way Longwear Concealer ($34), E.l.f.'s Big Mood Mega Volume & Lifting Mascara ($8), and Laura Mercier's Translucent Loose Setting Powder ($40) in the shade Honey — and got to work.
Step 1: Apply Concealer to Lashes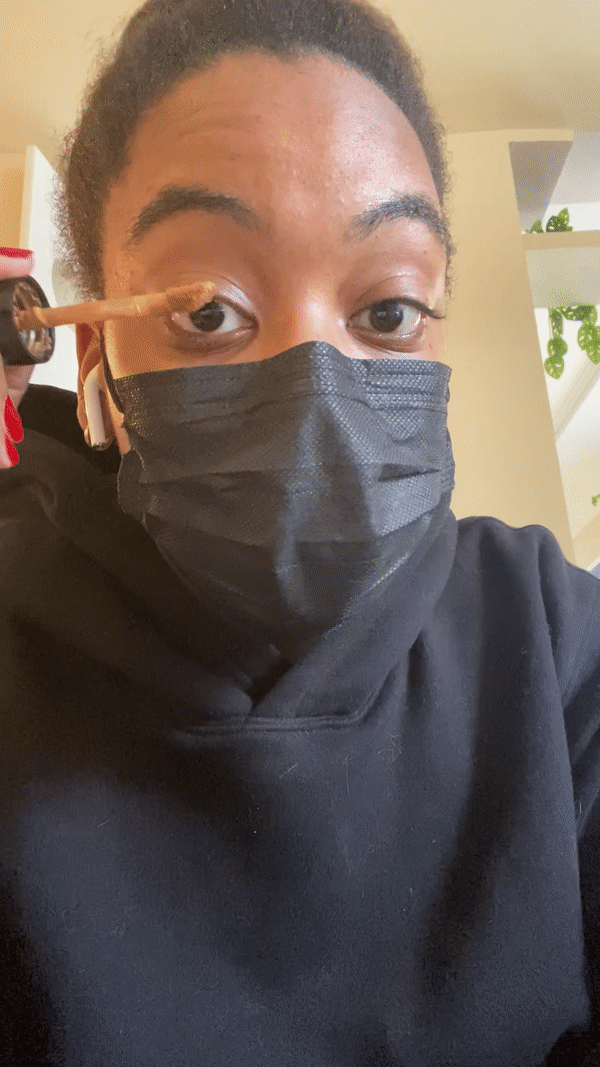 I first applied the liquid concealer to my lashes directly from the applicator. The feeling was similar to that of mascara, but instead of raking the product through my lash hairs, I was tapping it on one by one. The purpose of this step is to lay the base for the powder to cling to.
Step 2: Add Powder to Lashes
After I applied the concealer, I let it sit on my lashes for about one minute so it could set before proceeding with the powder. This next step is meant to create that volumized, dense lash look. Since I didn't have a spoolie like Lashae did in the video — and didn't want to dip the mascara wand into the powder and possibly ruin the formula — I opted to tap on the powder with my finger.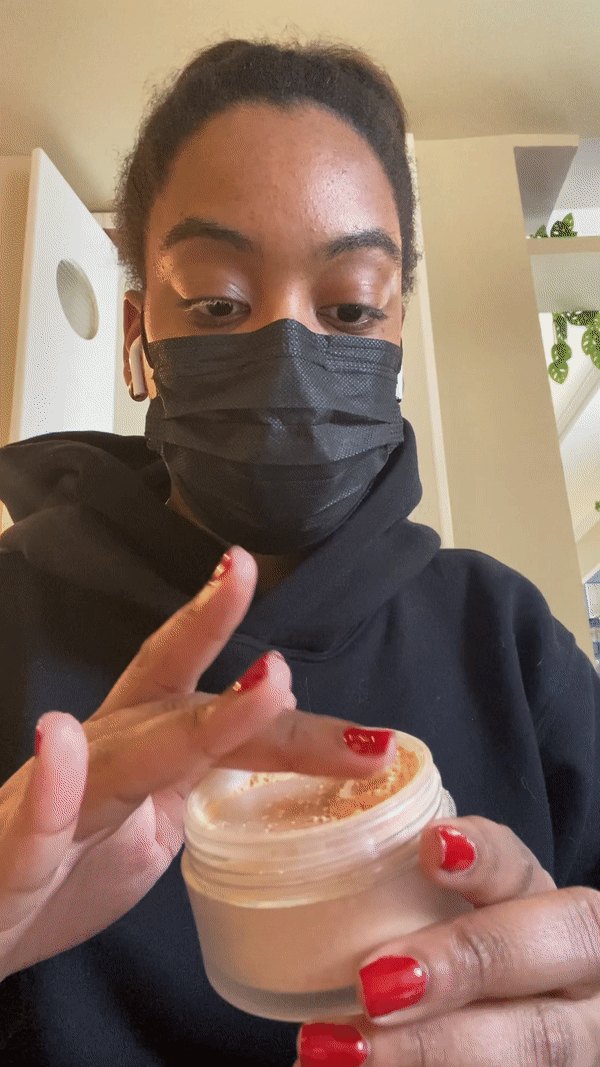 While this method isn't necessarily recommended — I did get a bit of powder in my eye — I will say the moment the powder made contact with the tacky concealer, I knew this hack was going to work. Even without the addition of mascara, my lashes already looked voluminous and fluttery (albeit stark white). Nevertheless, I was even more excited for the addition of the mascara after seeing these preliminary results.
Step 3: Finish With Mascara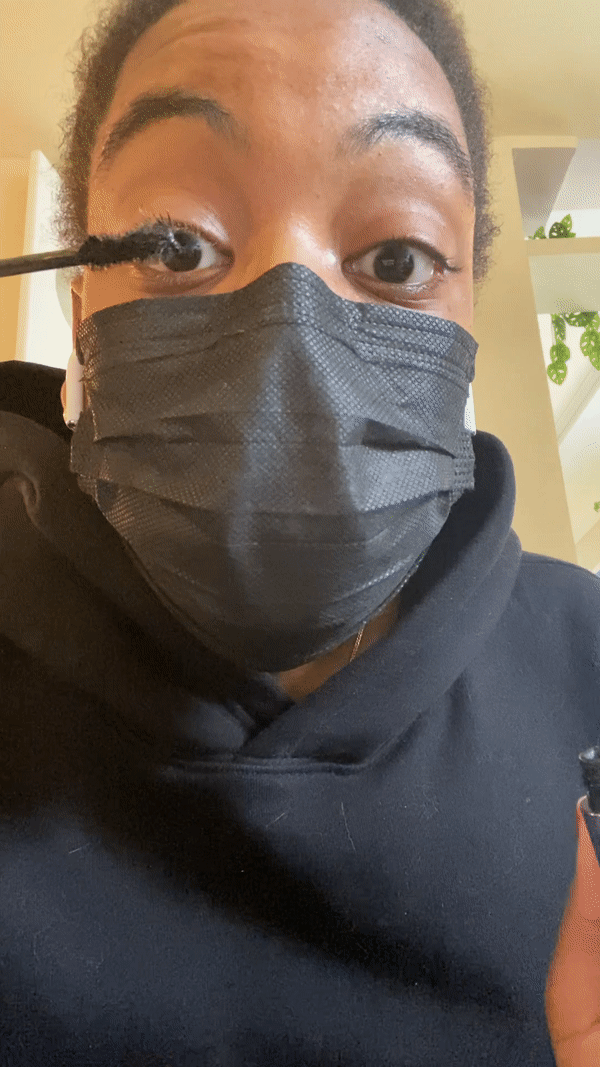 I added two coats of the E.l.f. mascara to top off the trifecta, and that's where I'd recommend you stop. While I enjoyed those initial few swipes, I found that the more layers I did, the clumpier my lashes became. (This wasn't necessarily a bad thing — the mascara definitely added loads of volume and length — but it really boils down to personal preference.)
Clumpy lashes aren't typically the look that I go for, but they are definitely in line with the ever-popular indie-sleaze trend that's happening right now. Still, to get my preferred look similar to the one I achieve using my normal mascara technique, I would have needed to use a lash comb to separate my lashes individually, which felt like another added step to an already fairly long routine.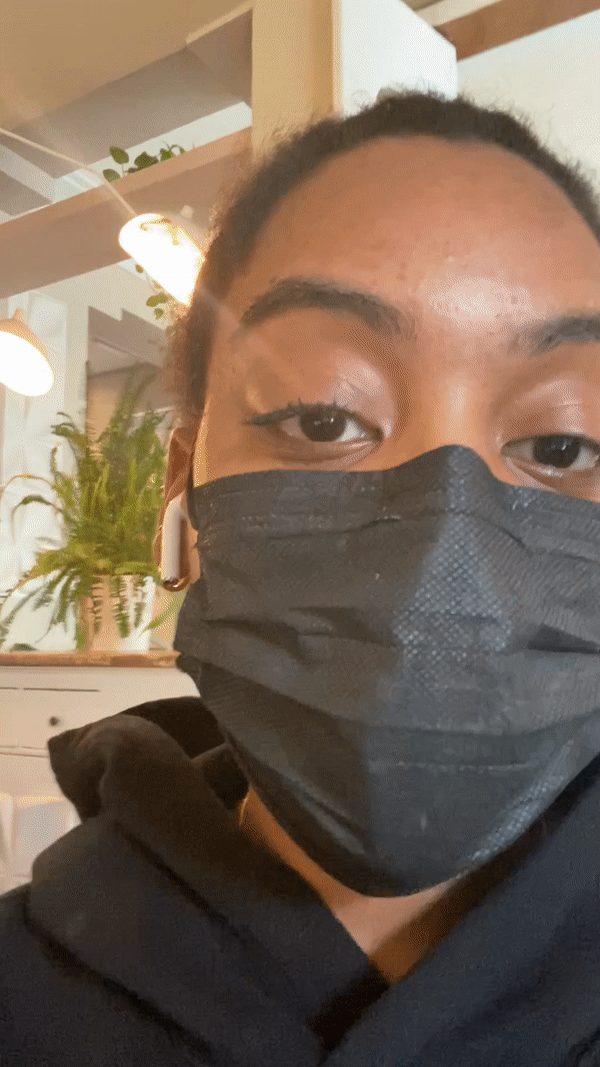 This hack, while fun to do, is probably not something I'll keep in my bag of beauty tricks. It's an innovative way to add major volume to your lashes, which can be great for special occasions or creating that "marinated makeup" or indie-sleaze look with intentionally clumpy lashes. As for me, I'll probably just stick to my go-to lash primer.
Image Source: POPSUGAR Photography / Ariel Baker