Gemmist Pleasantly Surprised Me and My Curly Hair | Review
I Definitely Had to "Trust the Process" Trying Gemmist Products on My Curly Hair
As POPSUGAR editors, we independently select and write about stuff we love and think you'll like too. If you buy a product we have recommended, we may receive affiliate commission, which in turn supports our work.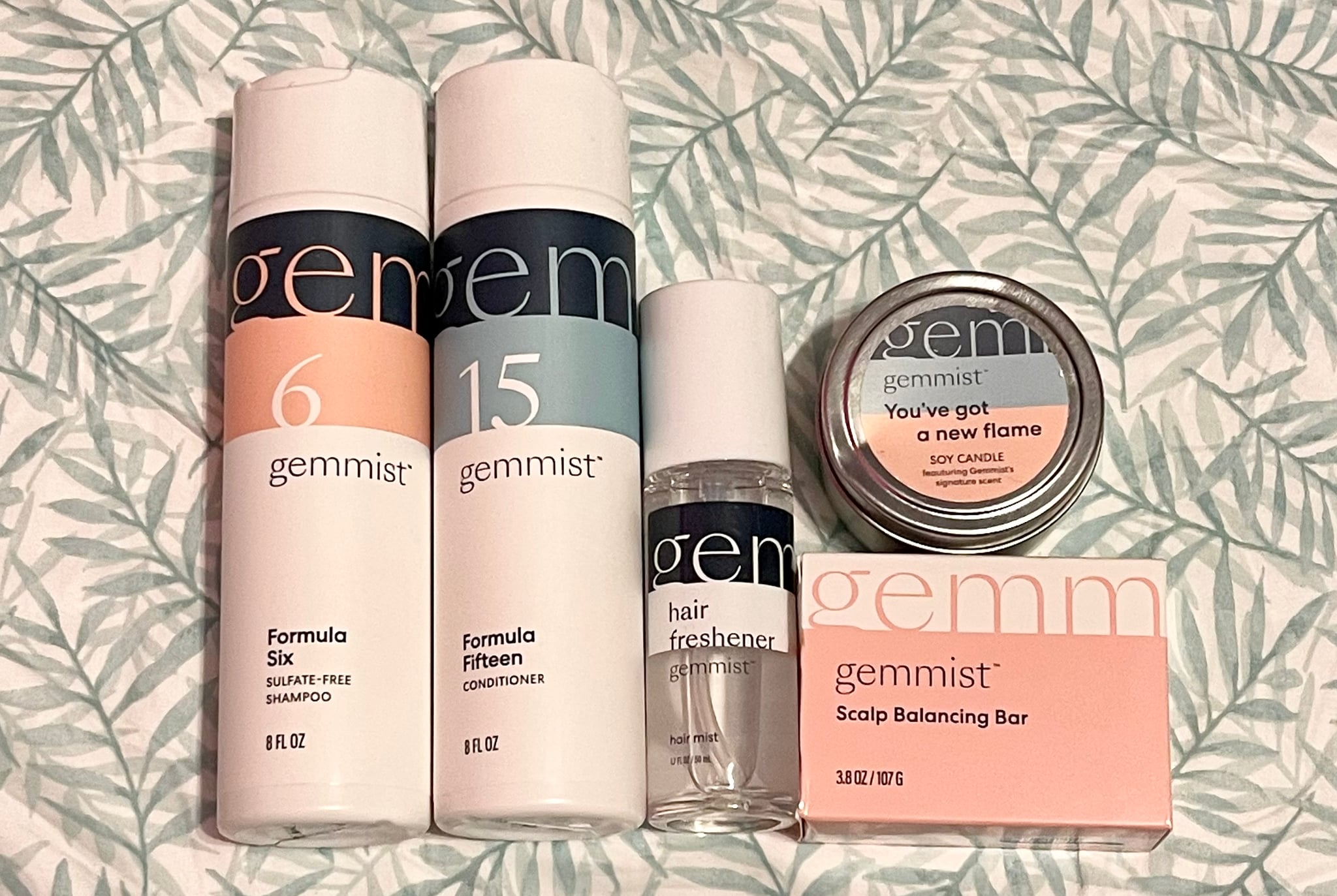 As someone with many types of curly hair (2C-4A) on my head, finding the right hair-care products feels like a never-ending scavenger hunt. Luckily, companies like Gemmist have come out with ways for consumers to customize hair-care formulas for their hair's specific needs. Recently, I was given the opportunity to try out a few items from Gemmist's line. But before I received any products, I first had to take an 18-question quiz answering questions about my hair type, concerns, and results I hoped to achieve.
Once the quiz was complete, I was shown the shampoo in Formula 6, the conditioner in Formula 15 ($40), the Sheer Styler ($20), the Hair Freshener ($32), and the Scalp Balancing Bar ($20) as the products recommended for me. A few weeks later, I received all but the Sheer Styler to try. Now that all four products have been in contact with my hair, it's time to take you through what it was like using Gemmist products on my uniquely curly hair. Spoiler alert: the conditioner surpassed my expectations.
Testing the Gemmist Scalp Balancing Bar
Stepping into the shower, I followed the advice of the video tutorial for the Scalp Balancing Bar by lathering up the bar before applying it to my scalp. With my curls, I found that I had to part my hair into four sections in order to make sure the product was coming off of the bar and onto my scalp. Once I felt that enough product was on my scalp, I set the bar aside and began to use my silicon scalp brush to work the product through, then finished this cleanse with my fingertips. Rinsing out the bar, my hair felt a bit stripped, but I chose to trust the process and move onto the shampoo.
Testing the Gemmist Formula 6 Shampoo
Trying the Formula 6 Shampoo, I was expecting results that were in line with the product's claims of being a deep-cleansing and volumizing formula. The deep clean was the first thing I noticed. Rinsing out the shampoo, my hair felt even more stripped, but I didn't notice a change in volume. With these results so far, I began to wonder if the conditioner would replenish my hair at all.
Testing the Gemmist Formula 15 Conditioner
Testing out the Formula 15 Conditioner, I instantly noticed the texture of the formula. The conditioner was a slightly thicker consistency than the shampoo but wasn't heavy like a dense cream. It felt more like a smooth lotion, which made it easy to get the product out of the tube — for me, getting conditioner out of a container can feel like trying to pull out a tooth. I used about one-third of the bottle to distribute the conditioner throughout my whole head of hair, then put it up in a clip for the duration of my shower. (Those of us with curly hair usually use up a lot of conditioner.)
Before I released my hair from the clip, I reminded myself that this conditioner claims to be smoothing, strengthening, volumizing, and hair-color safe. Rinsing it from my hair, I was shocked. My hair felt silky smooth, like it never was stripped. I quickly wrapped it up in a smooth cotton towel before taking a photo of my results.
Below is a photo of my hair fresh out of bed (left) versus fresh out of the shower (right). Having not the most cooperative bathroom lighting situation, I noticed that in the after photo, my hair had an increase in volume and added shine, and it smelled great from the products' light fragrance. The next day, I wanted to refresh my voluminous style, so I gave the Hair Freshener a try.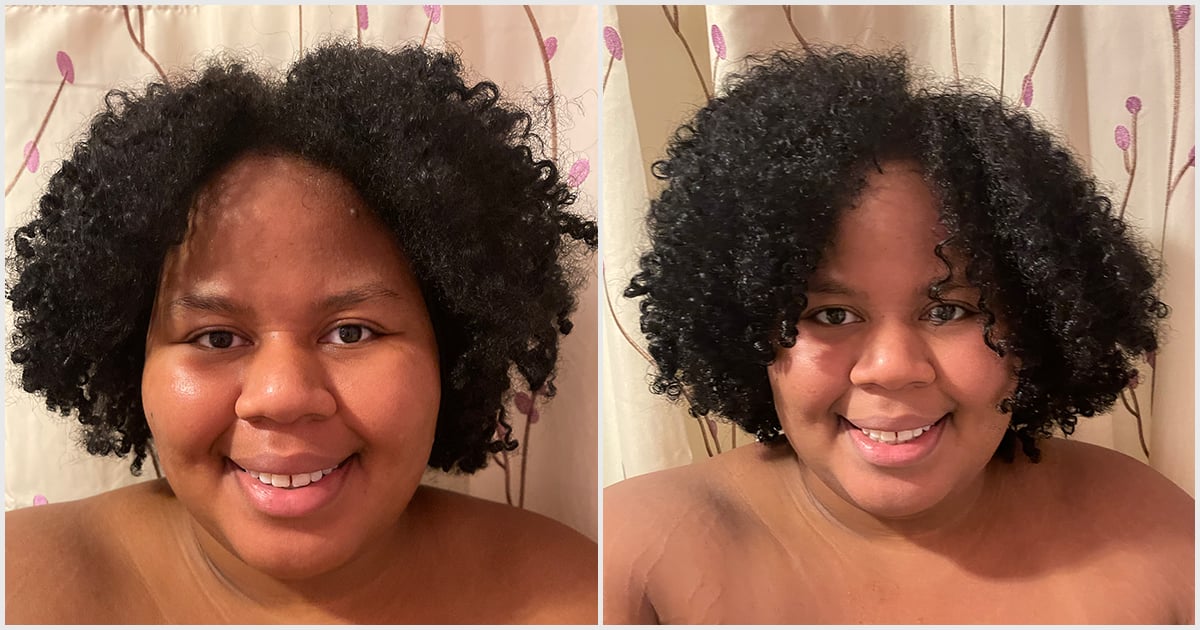 Testing the Gemmist Hair Freshener
Reaching for the Hair Freshener moments before getting ready, I was curious to know if it would really make my hair smell fresh. For me, it did just that. My hair smelled fresh and felt super smooth once again. While it does not claim this, I feel like it revived the volume in my hair as well.
Overall, when it comes to the Gemmist hair collection, I must say that trusting the process was definitely worth it. My hair has more volume days after wash day and is still silky soft. If I were to grab anything from Gemmist on my own, I would definitely restock on the Formula 15 Conditioner and the Hair Freshener.
Image Source: POPSUGAR Photography / Angelica Wilson