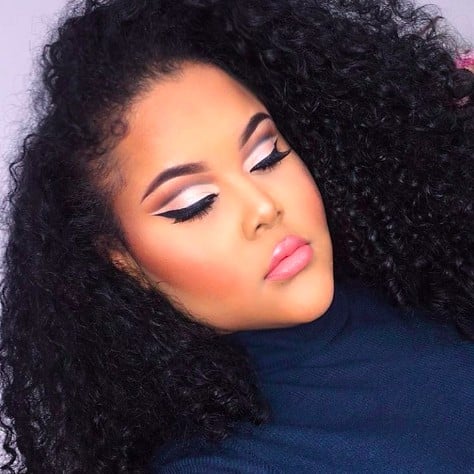 When it comes to adding drama to your makeup, a bold lip color is always an easy solution. But if you really want to turn heads, go beyond your black winged liner and smoky lids by enhancing your eyes using the cut crease technique.
The method made popular by Instagram pros may seem intimidating at first, but with practice (or even help from a hack), you can easily master defined eyes. You can create a sculpted look on your lids by using neutral eye shadow hues with the technique if your style is on the simplistic side. Makeup enthusiasts are also pairing the technique with contrasting pigments and glitter to create colorblock eyes that are suitable for the holidays.
But regardless of your preference in color, the technique truly has the power to amplify any makeup look. So keep reading; we've rounded up variations of the popular trend so you can get inspired to try it for yourself.