Even though we're the go-to girls for beauty knowledge amongst our friends, it can still be a struggle to keep up with all the trendy techniques. First there was strobing, then there was clown contouring, then there was multimasking . . . it's kind of exhausting to keep track! If you, too, are tired of being confused by weird hashtags on Instagram (#cutcrease, we're looking at you!), relax. We've compiled a dictionary of all the slang terms so you'll never skip a beat when it comes to beauty.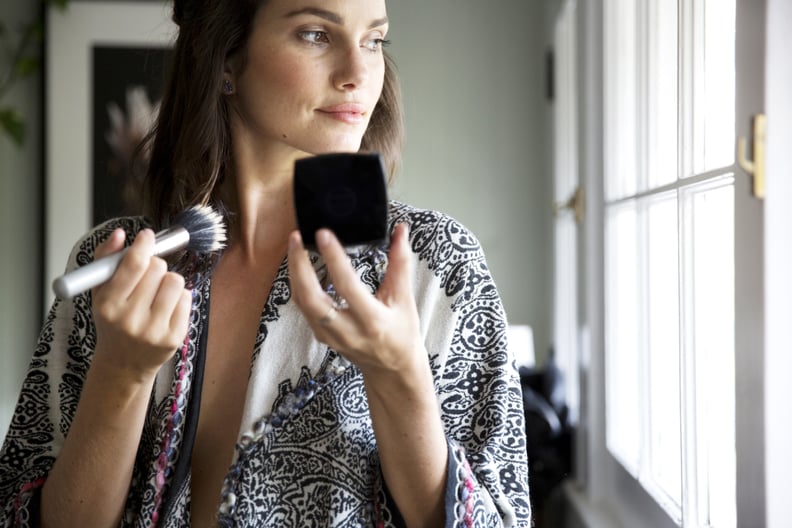 Tontouring
Lazy girls, this one's for you! Instead of using a cream or powder cosmetic to sculpt your face, you contour using self-tanner (hence, tontour). The result: a natural glow combined with chiseled features that won't wash or sweat off after application. Henna Contouring
The henna contouring technique uses intricate details for highlighting and sculpting instead of traditional application methods. The beautiful designs are buffed and blended away, leaving a perfectly chiseled complexion behind.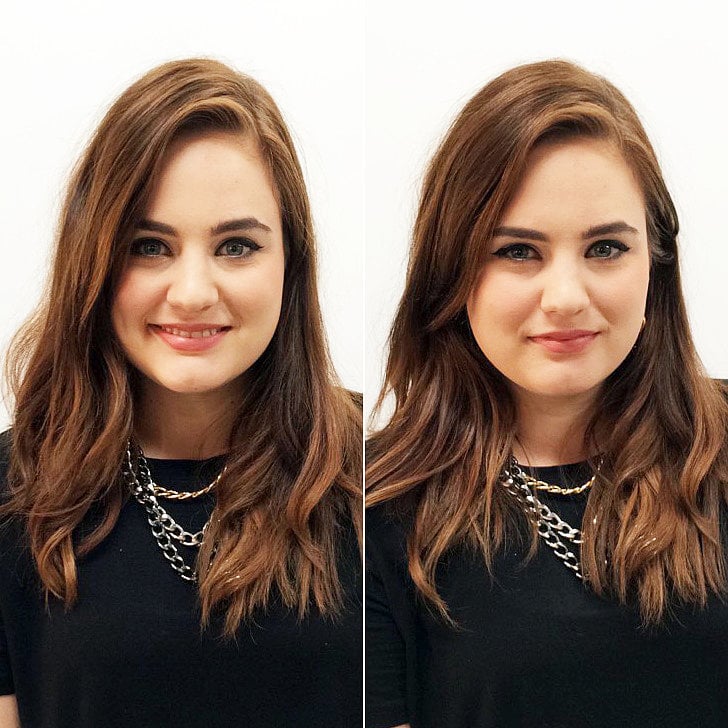 Squinching
This technique was coined by photographer Peter Hurley, who claims that having wide eyes in a photograph makes you look weak or scared. "Narrow the distance between your lower eyelid and your pupil," advises Hurley, "bringing the top lid down just a touch." Presto! You immediately look more powerful and confident. (Think of Don Draper — he does this often!)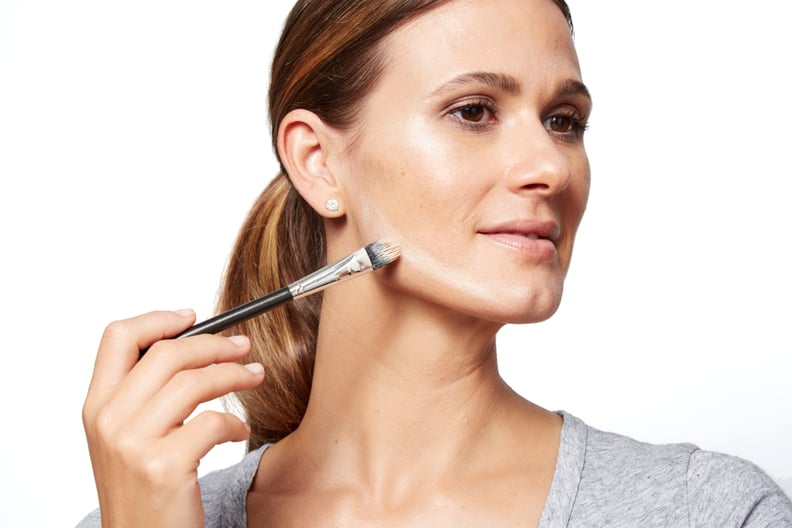 Reverse Contouring
Forgot your face sculpting products at home? Try reverse contouring instead. Sweep your highlighter below the hollows of your cheeks, then blend along your jaw. By brightening this part of your face, it tricks the eye, making your cheekbones look pronounced. Cut Crease
Instead of a beautifully buffed smoky eye, the goal of a cut crease is to create a starkly defined arc that separates your lid from the browbone. The color above and below the cut crease can be blended, but the line should be ultrasharp, like in this image. The result is very dramatic and can make your eyes look bigger. Clown Contouring
This makeup method is basically an exaggerated version of contouring that incorporates shapes and designs you might see in a clown's face paint. Believe it or not, it blends into a flawless face!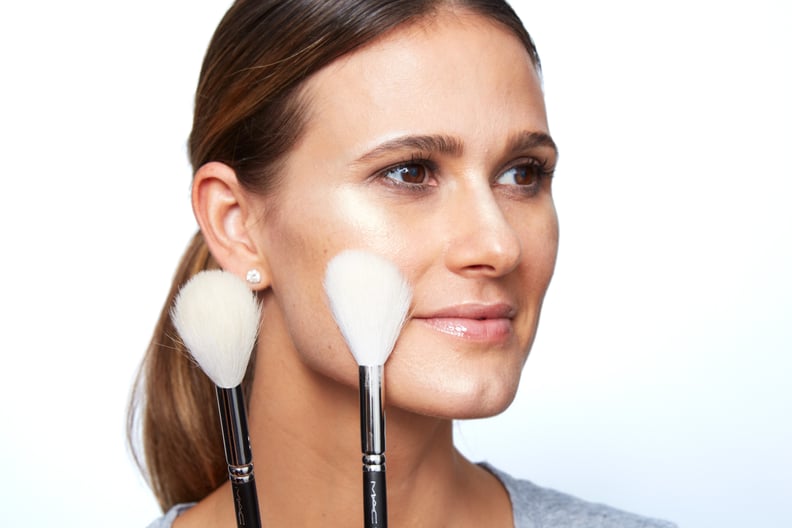 Kitten Paws
This term originated among the makeup artists of MAC Cosmetics. To make your highlighted cheekbones pop even more, dip two fluffy brushes in matte powder and lightly pat them where you'd usually contour. The name comes from the quick drumming motion (like the pitter-patter of kitten paws)! The contrast between shimmer and matte makes your highlight look even bolder. Multimasking
Different zones of your face have different needs, so why would you just use one treatment? With the multimasking method, you apply different products simultaneously, depending on what your complexion is craving. Dry cheeks? Slather on a hydration treatment. Oily T-zone? Dab on a clarifying formula. The result looks like a puzzle, but is very effective. Baking
Also known as cooking, this technique has been used for decades in the drag community (and is currently used by Kim Kardashian's makeup artist). It's an alternative method of highlighting. After applying foundation, use a damp makeup sponge to thickly pat pressed powder on areas that you want to look brighter. We suggest the undereye, down the center of the nose, and the chin. Let the powder sit (cooking!) for around 10 minutes, then dust it away with a fluffy brush. Your bone structure will look incredible, and your makeup will last all night. Sparkling
Sparkling is a fancy way of saying over-the-top glitter makeup. Instead of microfine particles like you might find in your favorite eye shadow, sparkling utilizes large flakes of glitter. It doesn't have to be restricted to your lids! Use some lash glue to place sequins, foil, or rhinestones wherever creativity takes you. Note: this makeup technique is not recommended for contact-lens wearers.
Strobing
Strobing is like highlighting . . . on steroids. Instead of completing your standard contour and highlight routine, skip the shading entirely. All you need is your most shimmery, high-beam illuminator for a chiseled bone structure.