I Made My Dad Try 4 Trendy Skin-Care Products — Obviously, It Was Hilarious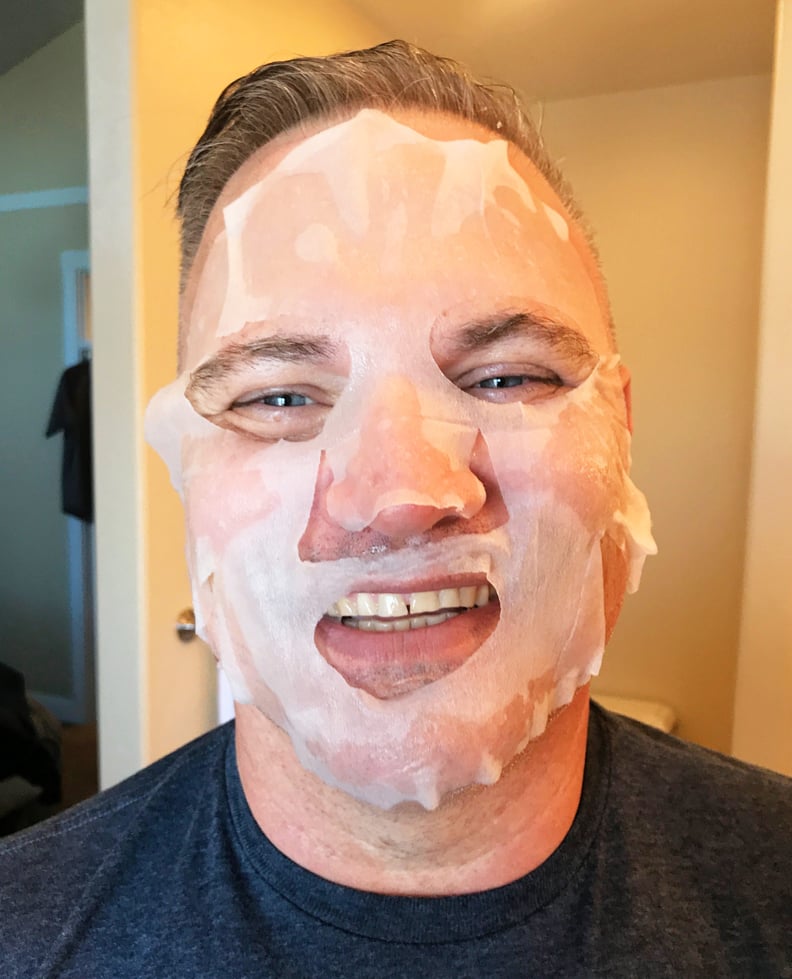 POPSUGAR Photography | Macy Cate Williams
POPSUGAR Photography | Macy Cate Williams
As POPSUGAR editors, we independently select and write about stuff we love and think you'll like too. If you buy a product we have recommended, we may receive affiliate commission, which in turn supports our work.
As a shopping editor, I'm always toting products home to test out for reviews. So when I visited my family for a weekend, they were fascinated by the loot I piled onto the floor. As my mom and sister sifted through face masks and body scrubs, my usually uninterested father scooted closer to us on the couch.
An outgoing and well-humored guy, my dad (who goes by JP) pointed at a jelly cleansing ball with curiosity. "What the hell is that thing?" he asked. I explained to him that it was a squishy ball you rub all over your face to clarify your pores — his booming laugh echoed through the living room. "Can I try it on you?" I asked. Much to my surprise, he agreed . . . and his reactions were so hilarious, I was crying with laughter.
This funny experiment made me realize I should try more skin-care products on JP to see how he liked them. His usual routine consists of soap, water, and shaving cream, so I knew it would be an entertaining experience. Over the following three days, I tried four different trendy products I've been seeing all over Instagram and Facebook. Get ready to start LOLing, because the photos and "dad reviews" will leave you rolling. Check them out for yourself, and see if your own dad would dare!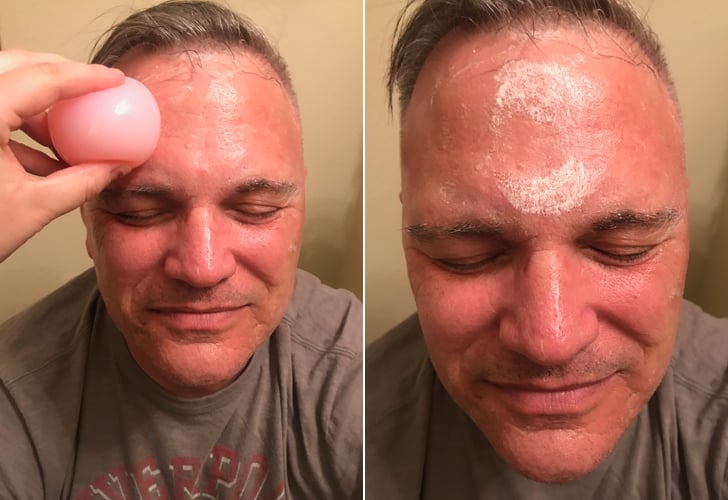 Bliss Jelly Glow Ball Radiance-Boosting Cleanser
The process: This Bliss cleansing ball is the product that started this experiment. My dad took a seat while I unwrapped the product and dampened it so that soap would start coming out. I began rubbing it on his face, and he was totally perplexed. We were both howling as his face got sudsy. He then washed the soap off and dried off his face.
Dad's verdict: "The texture was freaky, but I feel clean now," he said. He was very concerned that I wasn't getting it in his pores while I used it and kept reminding me. Overall, his skin was softer and he had a nice little glow going on.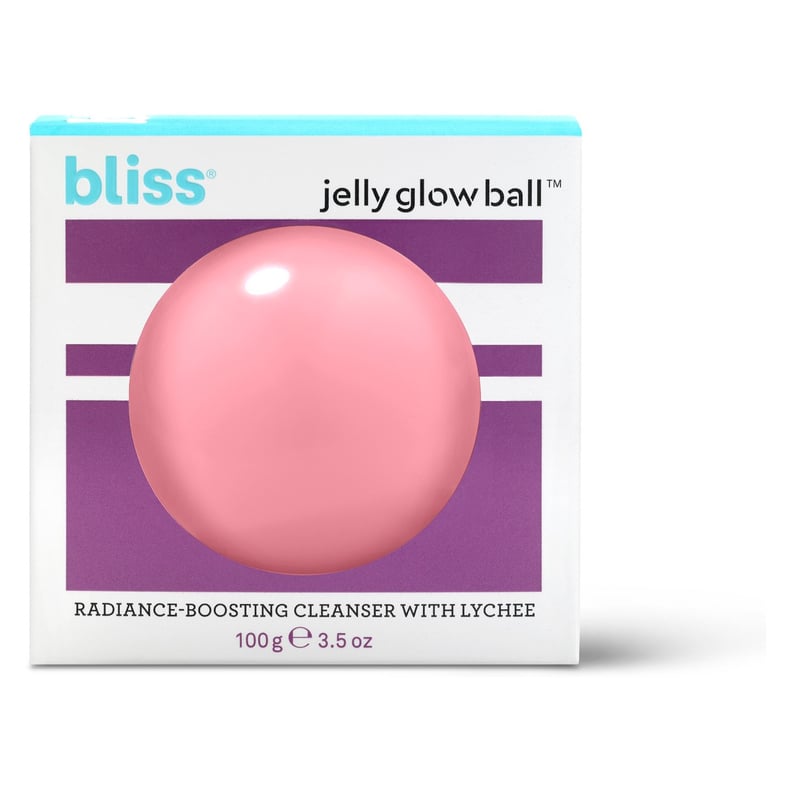 Bliss Jelly Glow Ball Radiance-Boosting Cleanser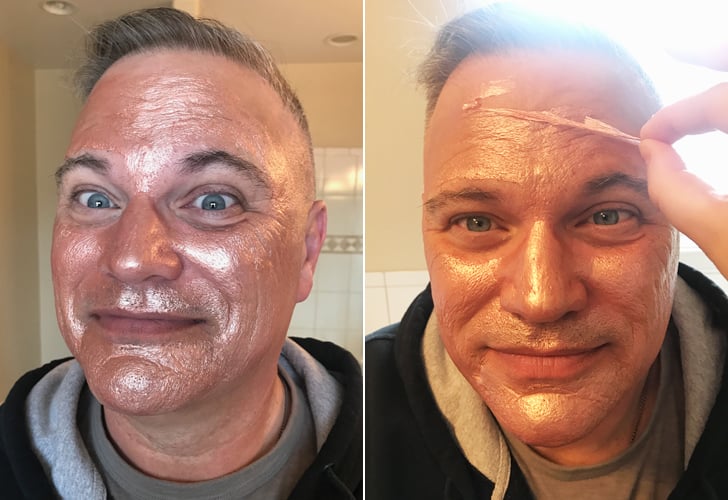 Masque Bar Rose Gold Foil Peel-Off Mask
The process: My coworker gave me this rose gold mask, and I absolutely love it, so I was hoping my dad would feel the same. I painted it on his face with a brush and let it dry for 15 minutes before peeling it off of him.
Dad's verdict: "Rose gold is really trendy right now, right?" he asked. "I get it. But I look like an Oompa Loompa." I'm pretty impressed that he knew rose gold is a big color. He loved the peeling process; he found it just as satisfying as the rest of us do. When I asked him how his skin felt afterward, he just kept saying, "Fresh . . . very fresh."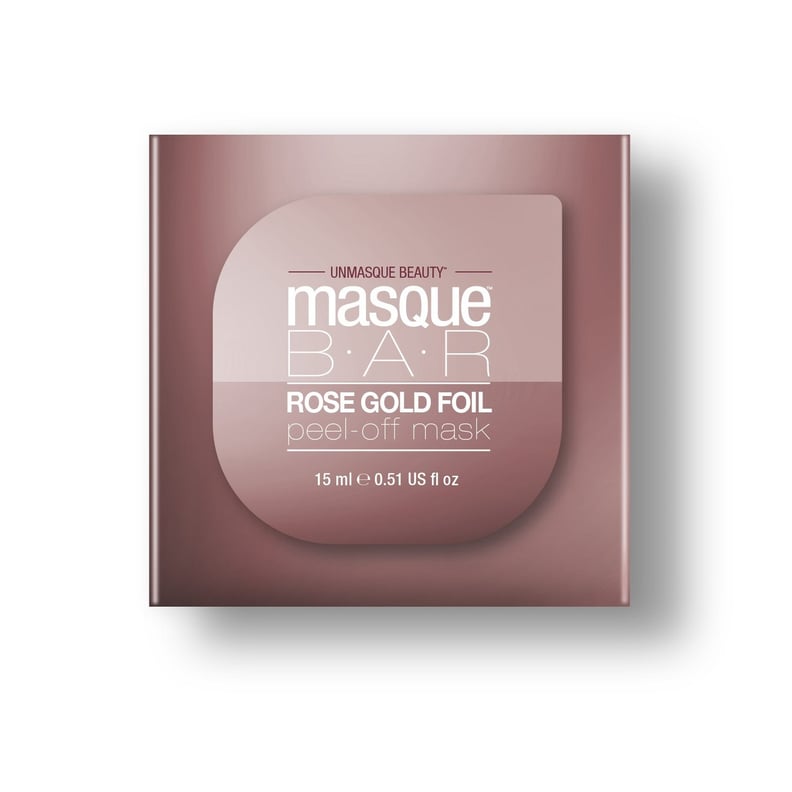 Masque Bar Rose Gold Foil Peel-Off Mask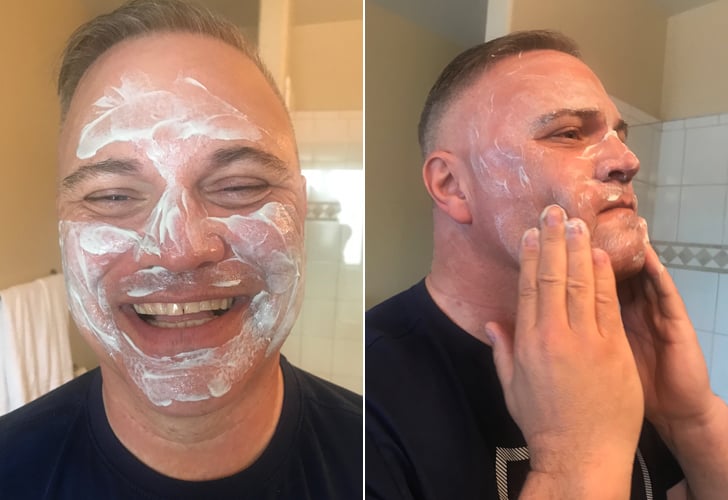 Bliss Micro Magic Microdermabrasion Scrub
The process: Even though he could probably do it himself, my dad made me put this Bliss scrub on his face for him. I made him do the rest of the work so he could understand the process. He rubbed the formula into his face and then washed it off. He was totally into this product the entire time.
Dad's verdict: "Hmm . . . I think I'm a Bliss guy," he said. "This stuff is awesome. My face feels super tingly but soft." I could tell he was loving the results of this scrub. I even casually left this bottle at home with him because I know he'll want to use it again — he just hasn't admitted it yet.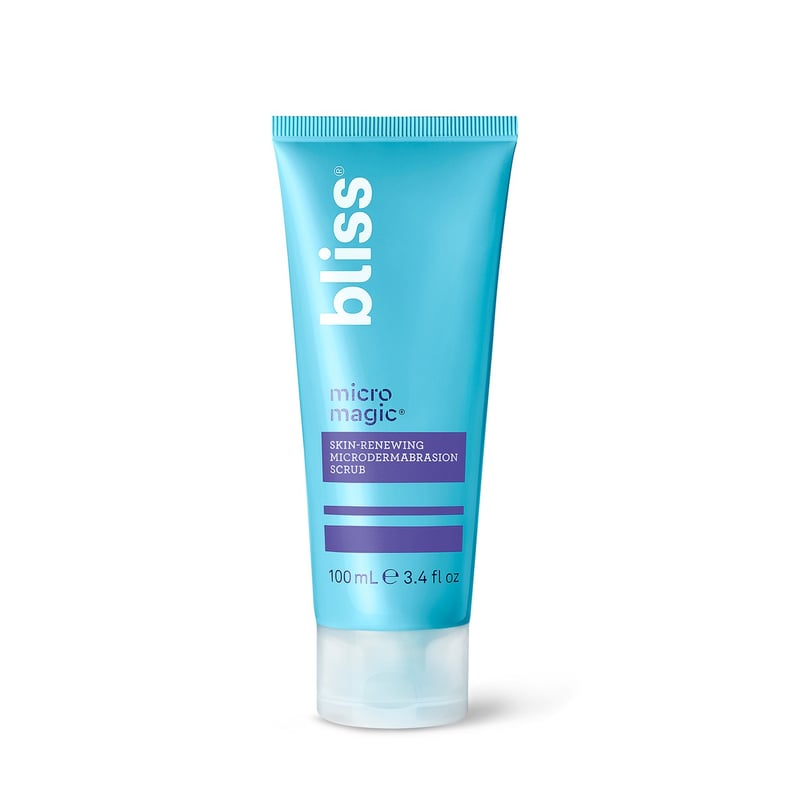 Bliss Micro Magic Microdermabrasion Scrub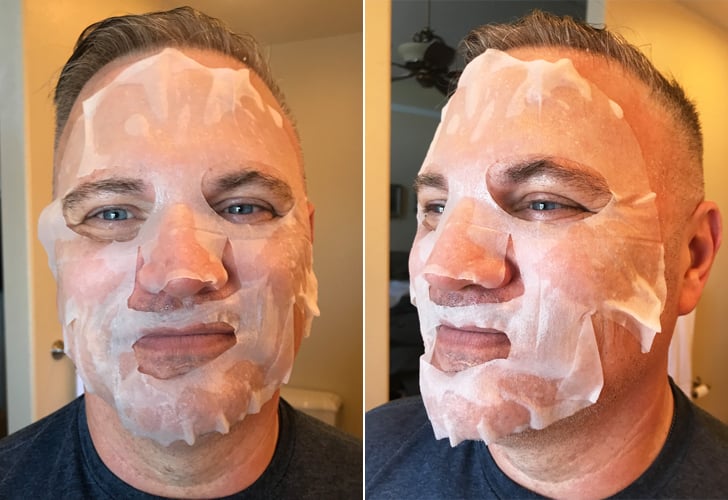 DERMAL Collagen Essence Full Face Mask
The process: Sheet masks are easy, so I saved it for last in case he was getting sick of all the products I was making him try. I simply took it out of the package and placed it right on his face.
Dad's verdict: "Ugh, this feels so wet," was my dad's first reaction. I told him to chill, but he was dying to take this mask off from the moment I put it on him. After five minutes, instead of 15, we took it off, and he rubbed the remaining moisture into his face. "I feel good now. I just can't relax with this thing on," he said.
Overall, I have to say my dad is a good sport. A typical weekend visit turned into a bonding experience we'll be laughing about for years.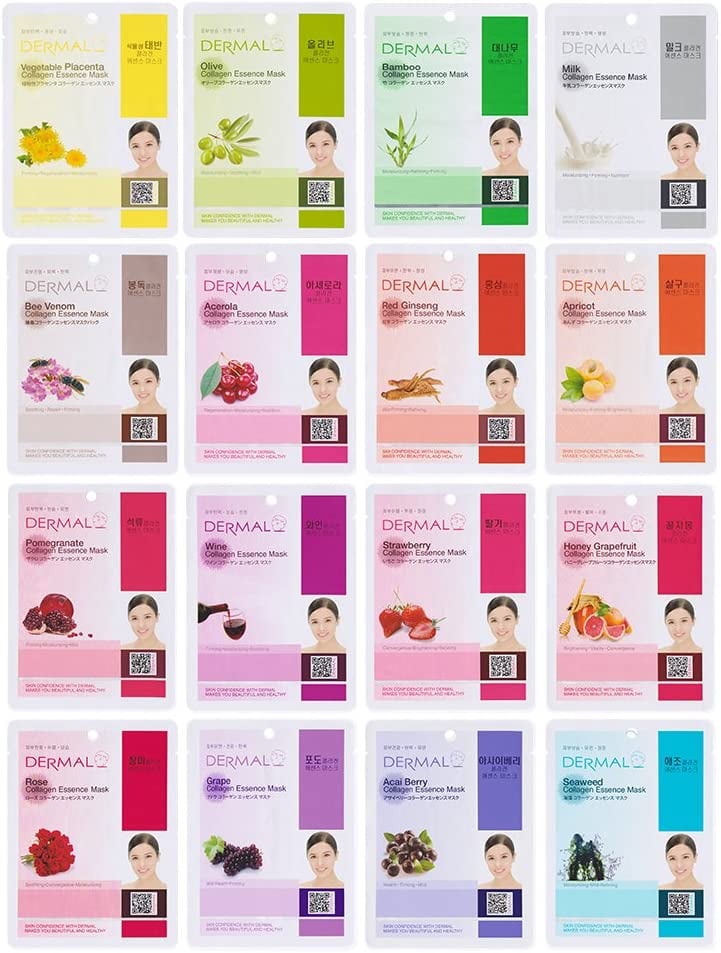 DERMAL Collagen Essence Full Face Mask