Danessa Myricks Beauty Infinite Chrome Flakes Review
I Swear By This $25 "Eyeshadow Topper" For Dramatic Eye Makeup Without the Mess
As POPSUGAR editors, we independently select and write about stuff we love and think you'll like too. If you buy a product we have recommended, we may receive affiliate commission, which in turn supports our work.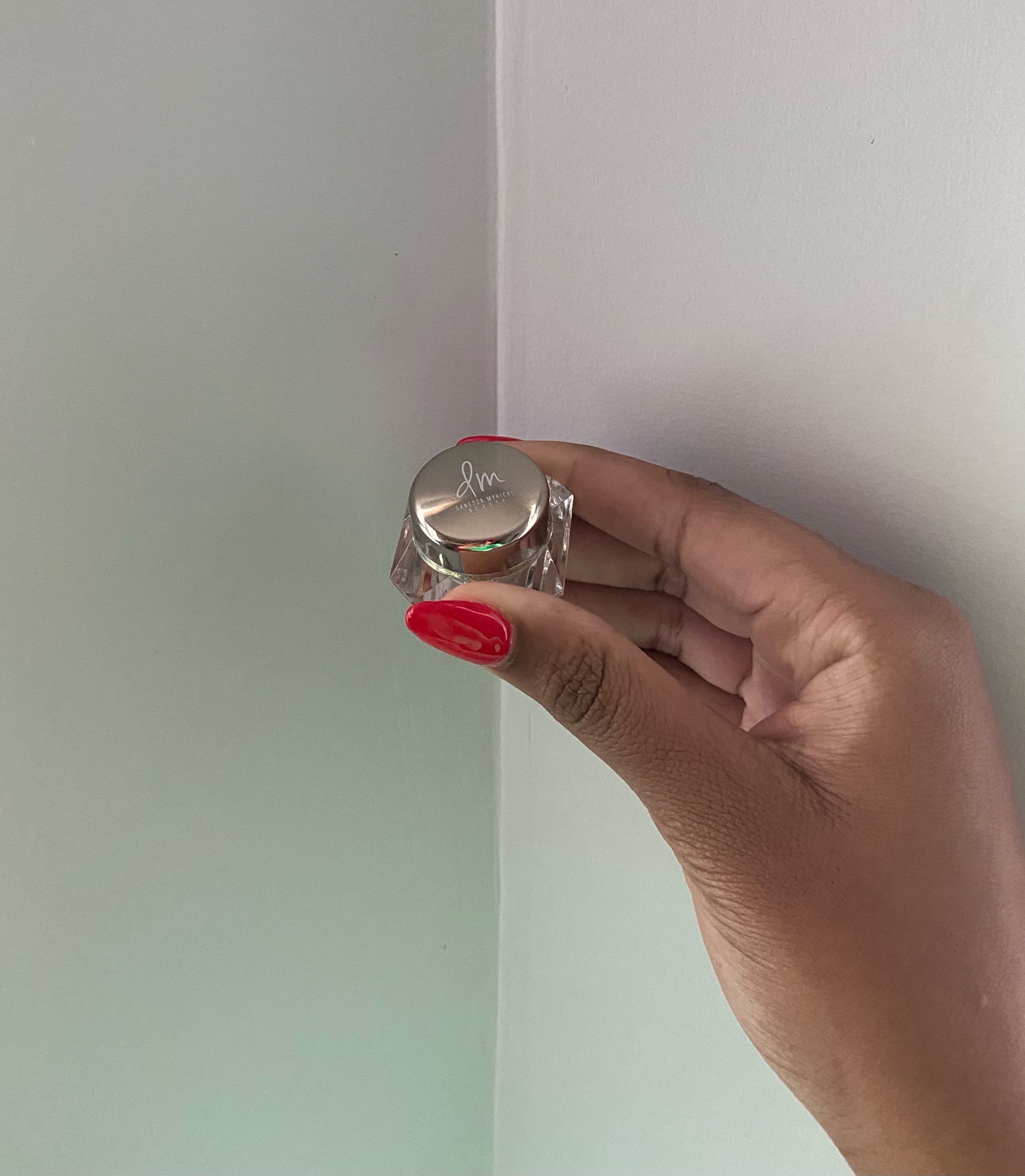 Danessa Myricks Beauty launched the Infinite Chrome Flakes earlier this year.
Makeup artist Danessa Myricks is the founder of the eponymous brand.
These eyeshadow toppers add a dramatic flair to any eye look and are extremely easy to use.
Eyeshadow is not my forte. However, because I am who I am, that doesn't stop me from buying as many eyeshadows as I possibly can and spending countless hours on Instagram trying to find the easiest way to get the most out of my minimal makeup skills. This feat has led me on a seemingly endless chase, because every time I look, there is a new eyeshadow launch to consider. This year, though, there is one product that performed well above the rest for me: the Danessa Myricks Beauty Infinite Chrome Flakes ($25).
Considered a "self-adhesive topper," these Infinite Chrome Flakes are multichrome pigments that you layer on top of an eyeshadow to give it a foiled effect. You can also add it onto bare lids for a subtler metallic finish. Each shade features a bright, holographic finish that shifts colors depending on where the light hits.
I have two shades: Starburst (a bright pink with a champagne shift) and Hot Lava (a coppery orange with gold flecks). Though they are technically both the same product, the two hues look completely different from one another — the "flakes" of the Starburst color look a bit bigger than the ones in Hot Lava and give off a more textured appearance, especially when used as a topper. Through trial and error, I also realized they don't have the same finish, either. (That means swatches are imperative to make sure you get the finish you want.) In terms of performance, however, these chrome formulas are consistent across the board — both of them do. not. budge. once they are set, and they also provide the same vibrancy as a topper or stand-alone shadow.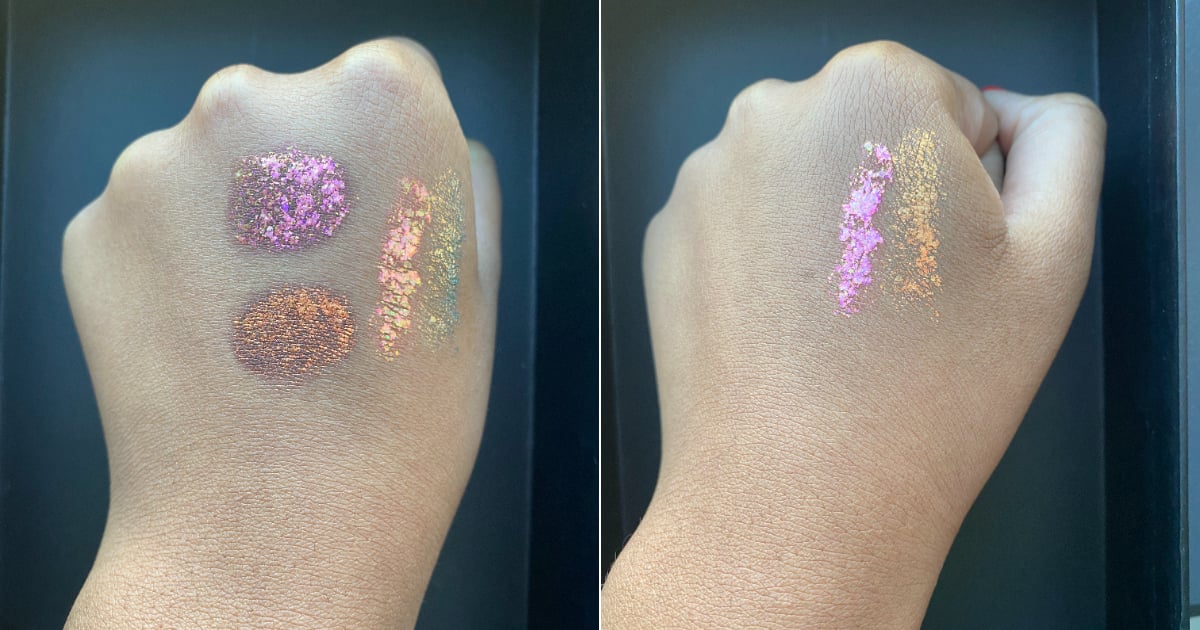 The flakes come in a small pot (that honestly looks like a little piece of jewelry and would look perfect on a vanity, but I digress) and take up very little space, but as you can see in the pictures above, they pack a pigment punch. The ease of application is just another perk of the product. On the left, I used my fingers to apply the chrome flakes on top of two powder eyeshadows. You'll see they add a layer of dimension but easily retain their luminosity — once again, perfect for those of us who struggle in the eye makeup category. On the right, I used a brush to swatch the two colors so you can see what they look like on their own.
These flakes have become my shortcut to dramatic eye makeup and my answer to glitter without having to worry about the mess of traditional loose glitter. Using this product means I don't have to think too hard when doing my makeup, which is why I intend on getting a few more colors to add to my collection. Danessa Myricks Beauty is also a Black-woman-owned makeup brand, so in my eyes, buying these eyeshadows is a win-win.
Rating:

Image Source: POPSUGAR Photography / Ariel Baker