Why Deepica Mutyala's Live Tinted Products Are For "Every Shade in Between"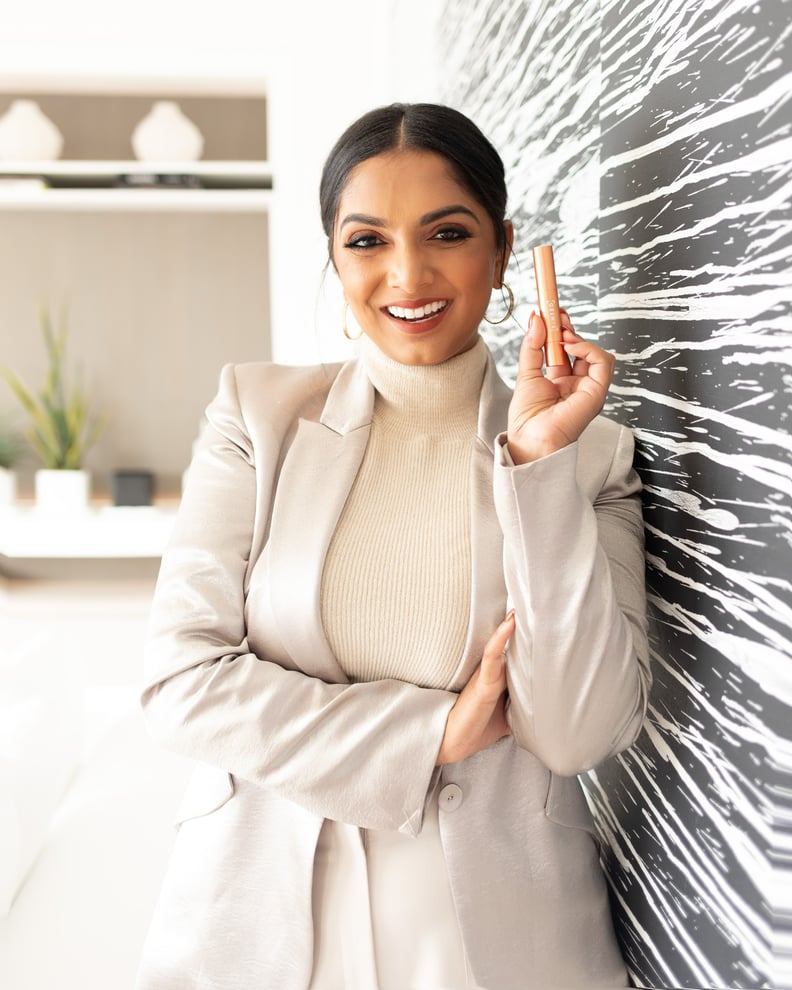 Live Tinted
Live Tinted
Deepica Mutyala has come a long way since going viral with her red-lipstick undereye-circle hack in 2015. The tutorial went on to amass nearly 11 million views to date and helped push Mutyala as well as the South Asian community to the forefront of the beauty world. Since then, she's gone on to create her own cosmetics brand, Live Tinted, with the mission of celebrating diversity and skin tones that aren't widely represented in the industry. In a magical full-circle moment, its first product was a multiuse color corrector like the hack that catapulted her to fame called the Huestick. (At one point, the product had a 10K wait list.)
Being an Indian woman myself, I understand the effects that a lack of representation in media can have on a young person. Mutyala was one of the few South Asian women in beauty and fashion who started speaking out about the underrepresentation, which made me feel like I had a personal connection to her — a sentiment shared by many of her followers.
"I grew up in a place where I never saw South Asian women in media and definitely not in the beauty industry," Mutyala told POPSUGAR. "I feel like I have a responsibility to change that narrative for myself, for other people who look like me, and really for anyone who hasn't seen themselves represented."
Ahead, we talked to the entrepreneur about her big break in beauty, Live Tinted's newest product, and where she sees the brand going in five years.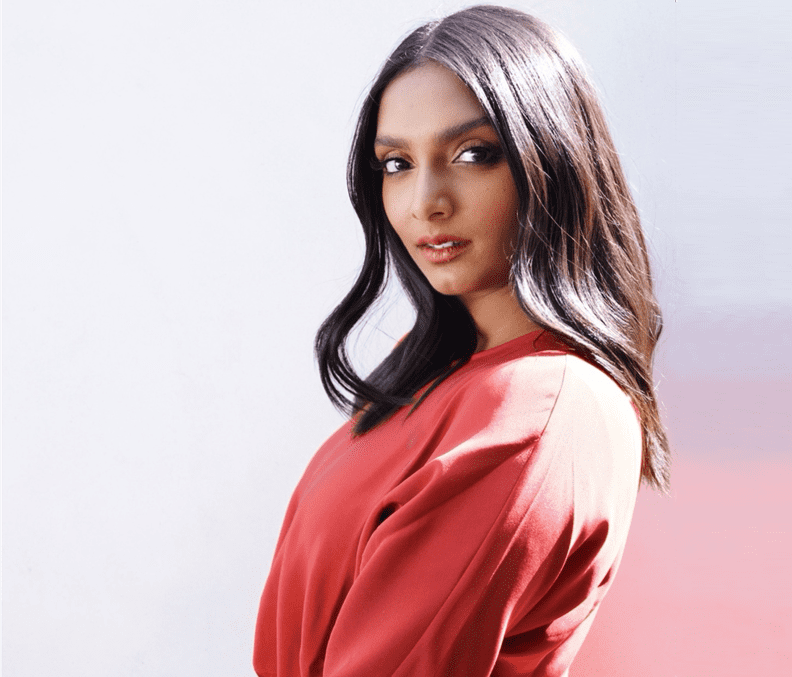 The Viral Video That Started It All
"I was on set when I was working at a startup company in New York called Birchbox, and a makeup artist was using a color corrector on me," she said. "I asked, 'What are you doing using a red lipstick underneath my eyes?' And she replied, 'It's not a red lipstick, it's a color corrector.' As someone who is always trying to simplify my beauty routine, I wanted to create a video because I thought if I was having this problem, there must be others that are going through the same thing. I guess 10 million people around the world were [dealing with the same problem], because it went viral and changed my life."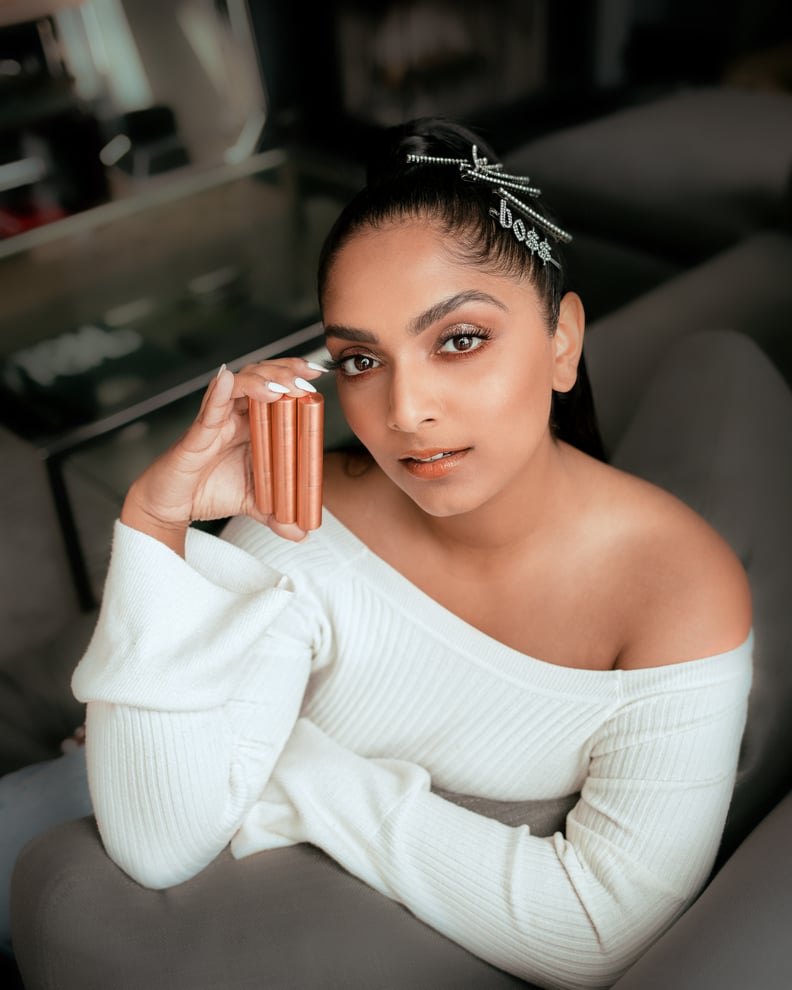 The Inspiration Behind Live Tinted
Live Tinted's ethos is simple: create shades for everyone. "To me, that means anyone in between white and Black," she said. "I felt like both ends of the spectrum had decent representation. Obviously, there was one end on the deeper side that needed more representation, but what about the midtone range? Everyone in between like South Asians, Middle Easterns, and Latinas. Now, I realize there's this commonality that we have, across the entire spectrum of people who just feel like they don't belong or who haven't seen themselves represented. I really wanted this [Live Tinted] to be a home, a space, and a place where people could actually see themselves reflected in the brand."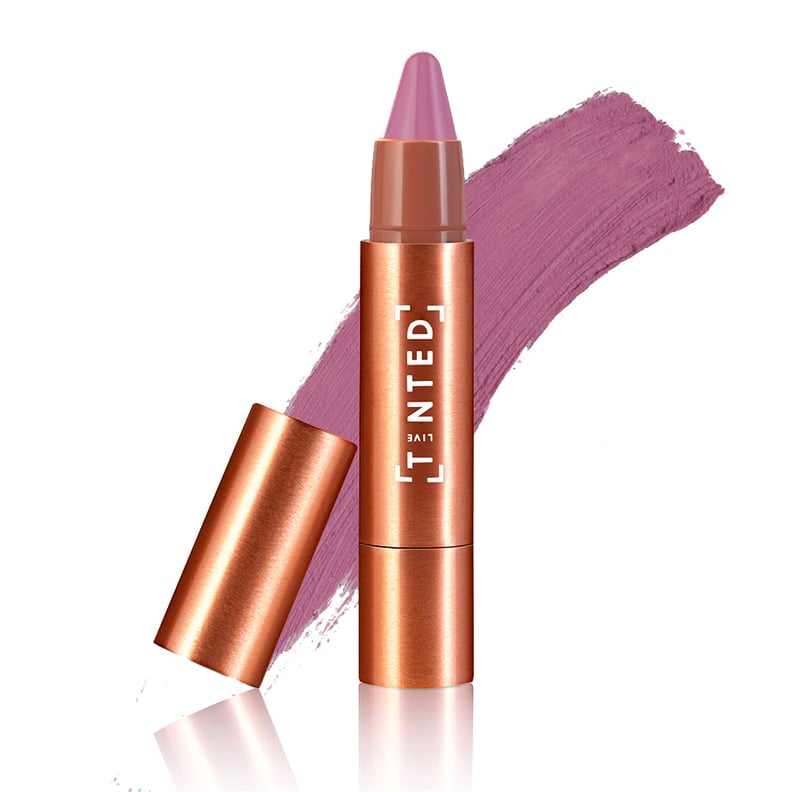 On the Launch of Live Tinted's Huesticks
"When we asked our [Tinted] community on Instagram, they told us they cared about products being clean and vegan. They care about functionality and simplifying their routines. These people weren't beauty experts or enthusiasts, they were just like me — someone who just wanted to feel good. Color correcting in itself — the idea of trying to artistically change the colors of your face to all be one-dimensional — is a very intimidating thing. I really wanted to take away the intimidation factor of color correcting and create this multiuse stick that you could use as an eye, cheek, or lip color."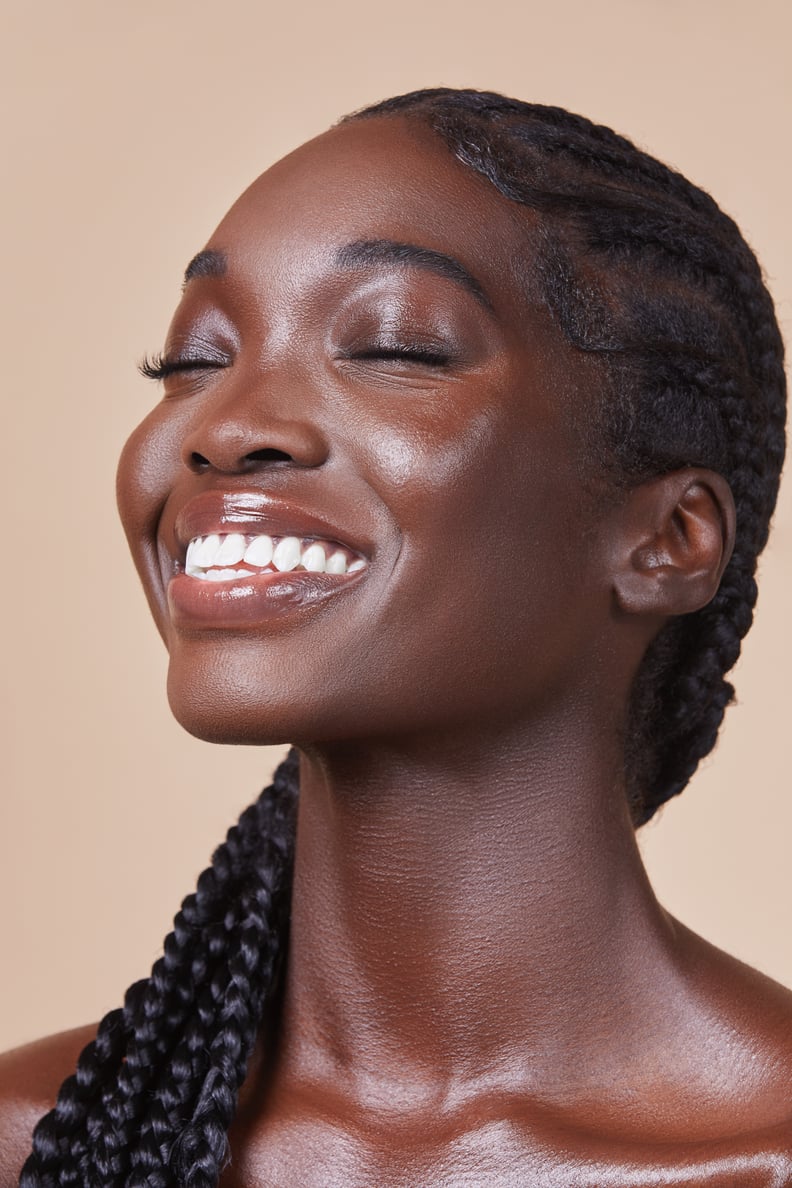 On the Brand's Latest Launch
Like the Huesticks, Live Tinted's latest product was inspired by the community of fans who said they used a balm before or after. "It was a no-brainer that we should create a solution for this. It was an everyday product that you would be putting in your bag. I loved the idea of combining a balm and gloss into one product, and I thought, why does it have to be separated? Why not create a face gloss experience where you can really get the most out of this product? We worked hard and put a lot of effort into making sure that the [Unity Balm Gloss] had no stickiness to it and that you could use it as a beautiful face gloss. I love using it on the days I'm not wearing any makeup and just have it on my skin. It just feels super nourished and moisturized."
As for the name, Unity Balm Gloss: "I've been obsessed with that word since we launched the brand, because I feel like it's so much of what this brand stands for," she said. "Unifying people around a common belief and the feeling of being left out of this industry."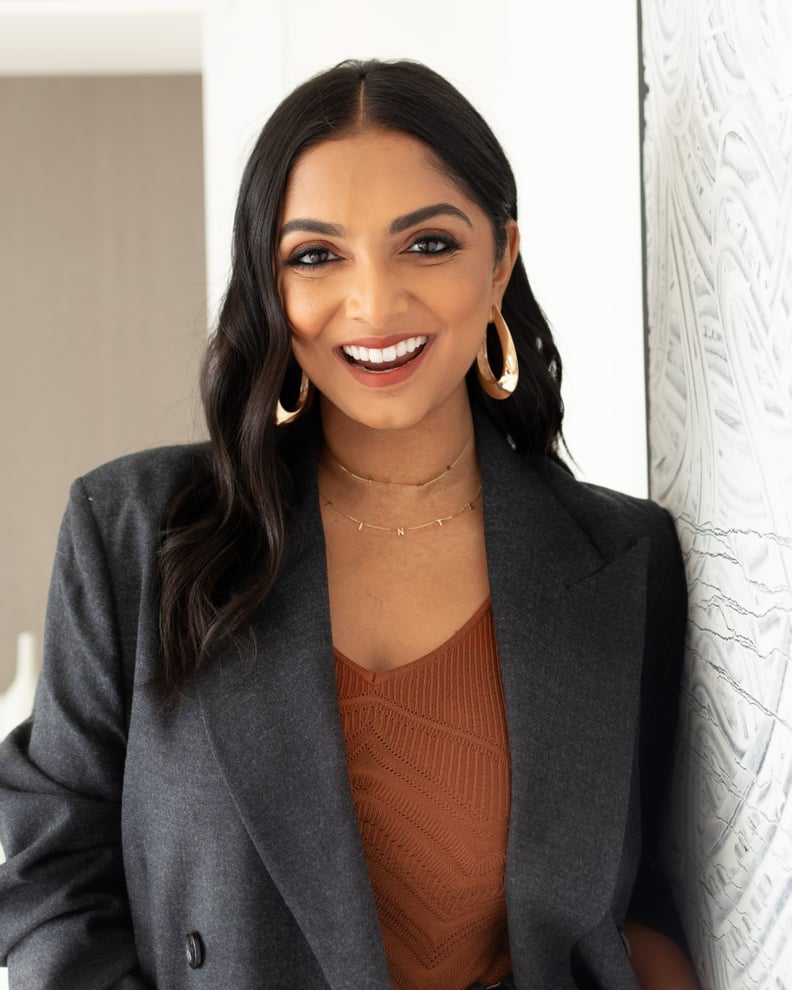 Owning a Small Business During COVID
"There are challenges, but you know what? I've always been a person who looks at the positive. For us, fortunately so, it was more of a supply issue than a demand issue. Our community goes so hard for us and, unfortunately, our manufacturers that make our products shut down for multiple months because of COVID. There were months where we didn't have any products left because we had sold out. The way I look at it is, we're so lucky that our biggest problem right now is that our supply is shut down and not the fact that we don't have demand. Of course, we had to make some shifts in the team and figure out our planning. On a personal note, I'm just trying to look at the silver lining of all of this, but we've been able to dive into pieces of the business that I don't think we would have had the time to do before because I was traveling 24/7."
What's Next For Live Tinted?
"I feel very proud that we finally have the product development cadence together. In 2020 and 2021, you're going to see a lot more releases from us — ones that I think are really exciting and are going to mean a lot to the Live Tinted community."
Mutyala also predicts further global expansion: "Every day online from our community, I get asked, 'When are you coming to India?' Our community is a global community, so it is important to me that we one day go global, but when we do that, I want it to be done right. We ship from Livetinted.com to countries all over the world, but we don't ship to India yet. There are also other countries where we could make that experience better for everybody. Global expansion is something that's really important to me, but first and foremost, I really want to make sure we produce and promote our products that our whole community is really proud of. That's our immediate focus, and one day I want to expand beyond that."