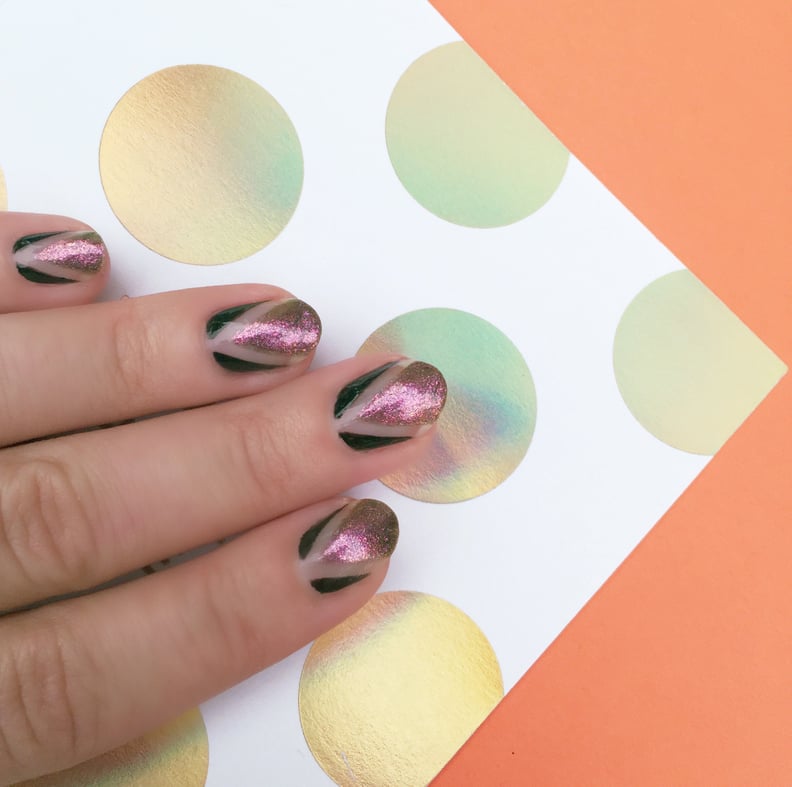 As POPSUGAR editors, we independently select and write about stuff we love and think you'll like too. If you buy a product we have recommended, we may receive affiliate commission, which in turn supports our work.
We were too afraid to admit this in elementary school, but we always admired the villains in the Disney movies. Say what you will, those badass ladies had intelligent plans for world domination. Plus, their beauty looks were epic (for example, Maleficent's contour, and we think Ursula started the gray hair trend way back in 1989?). This Fall, Orly is honoring the women who always came in second place to the princesses with their Disney Villains collection.
Maleficent, Ursula, and the Evil Queen all get polishes paired two by two for a total of 12 new nail shades. The sets are available now at your local Walgreens for $11 each. In honor of the launch, celebrity manicurist Miss Pop created a "Villainous V" manicure that plays up the negative-space nail art trend. Get step-by-step instructions to re-create this design ahead, and see all the polish duets in Orly's Villains collection.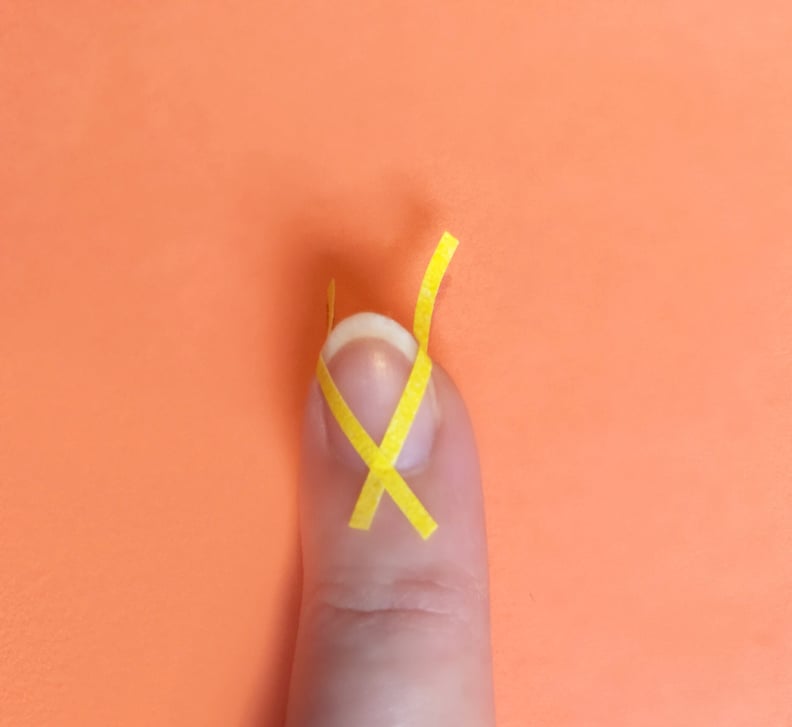 Step 1
Using two short strips of 1/16" painter's tape (available at any art supply store) or striping tape (available at any beauty supply store), create a V shape with the point at your cuticle. Use a the Orly Dotter Duo ($7) to get in the side walls between the nail and skin to really seal the tape.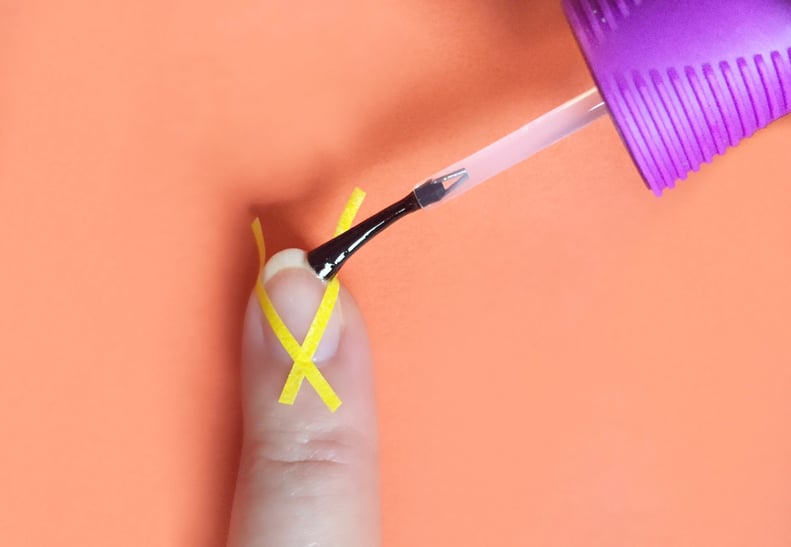 Step 2
Apply Orly Bonder ($10) around the tape. It's OK if some basecoat gets on the tape, but be careful not to cover the entire nail as it will seal the tape in.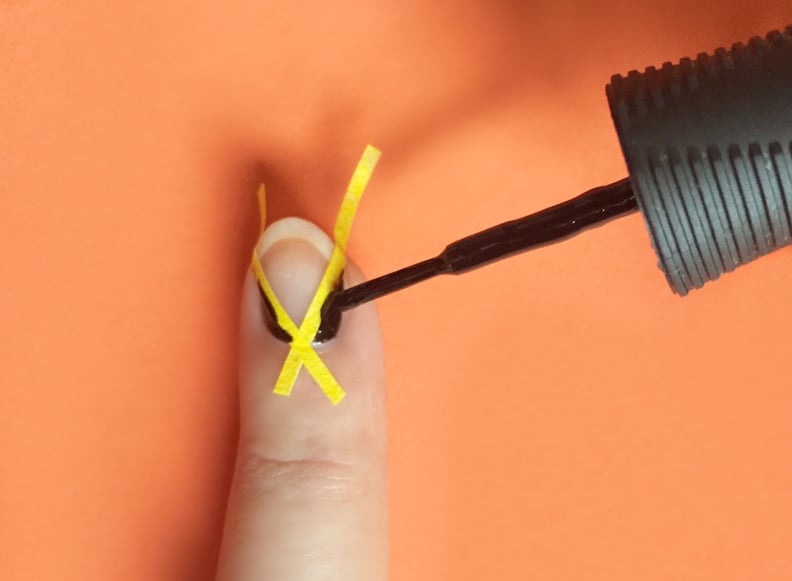 Step 3
Paint one coat of the pitch black Orly Color Blast in Diablo in the two triangular corners of the nail.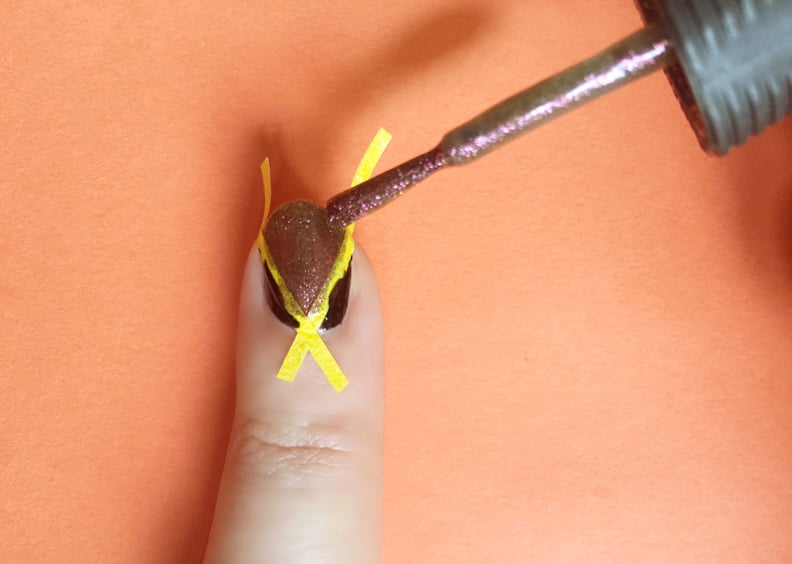 Step 4
In the big center triangle of the nail, paint one coat of Orly Color Blast in the glittery, iridescent copper, Mistress of All Evil.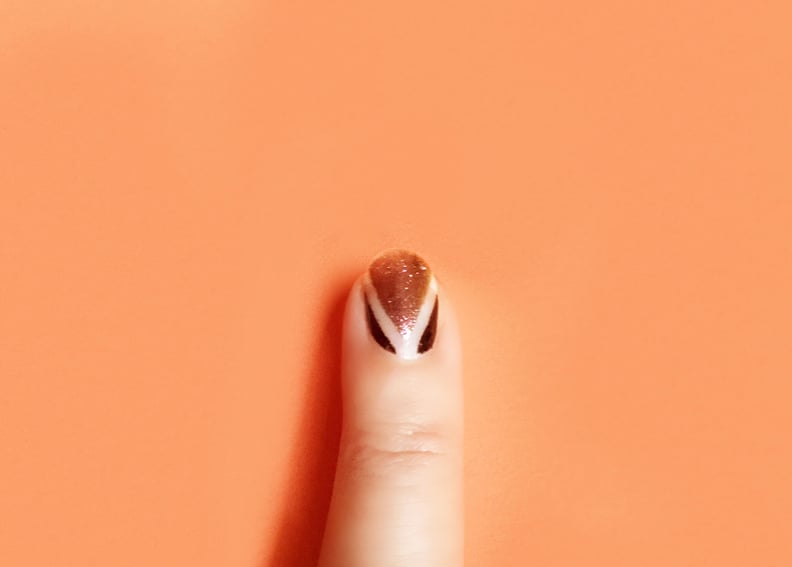 Step 5
When the polish is no longer wet, but is set (will leave a fingerprint but not a smudge), peel off the stickers. Then, seal your look with Orly Polishield ($10).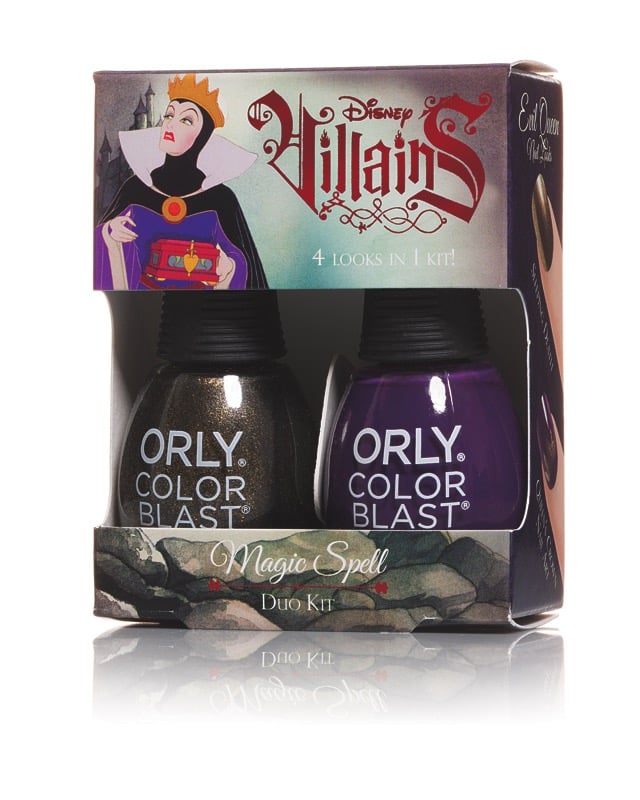 Evil Queen Magic Spell Kit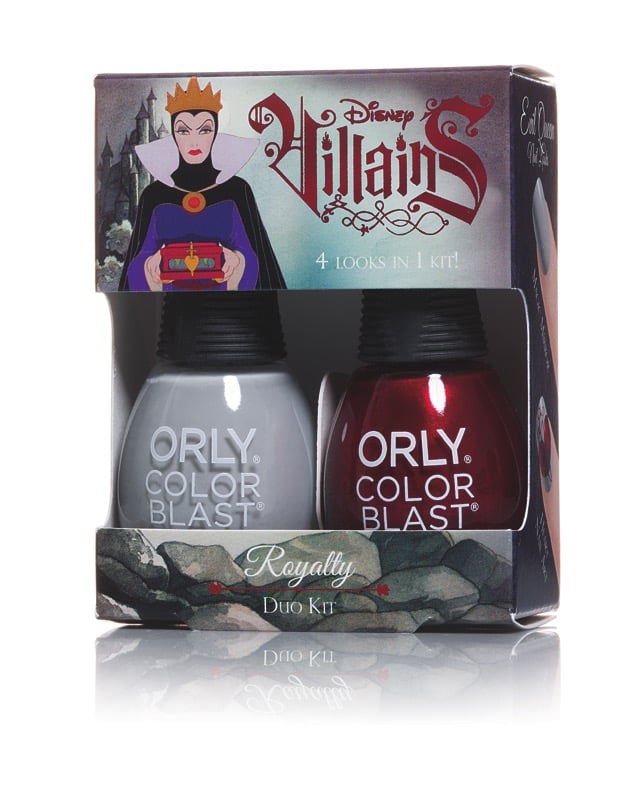 Evil Queen Royalty Kit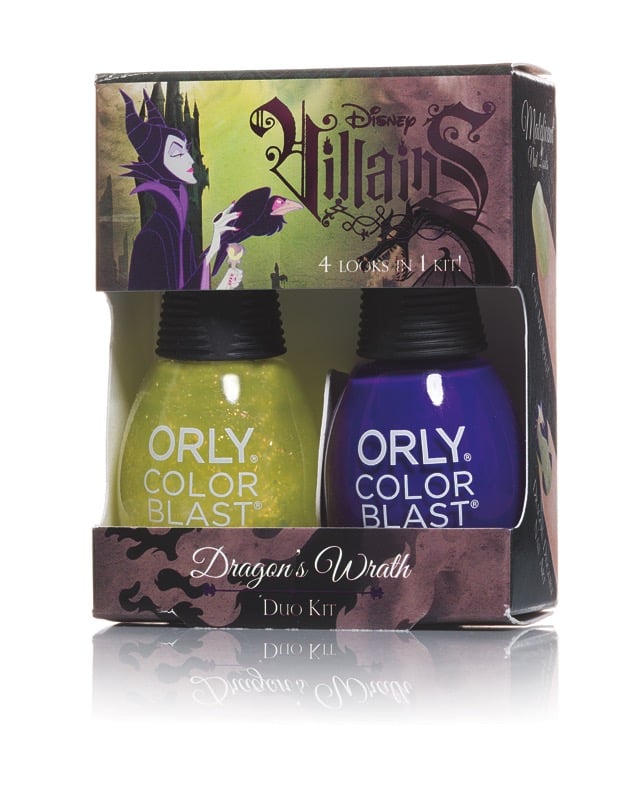 Maleficent Dragon's Wrath Kit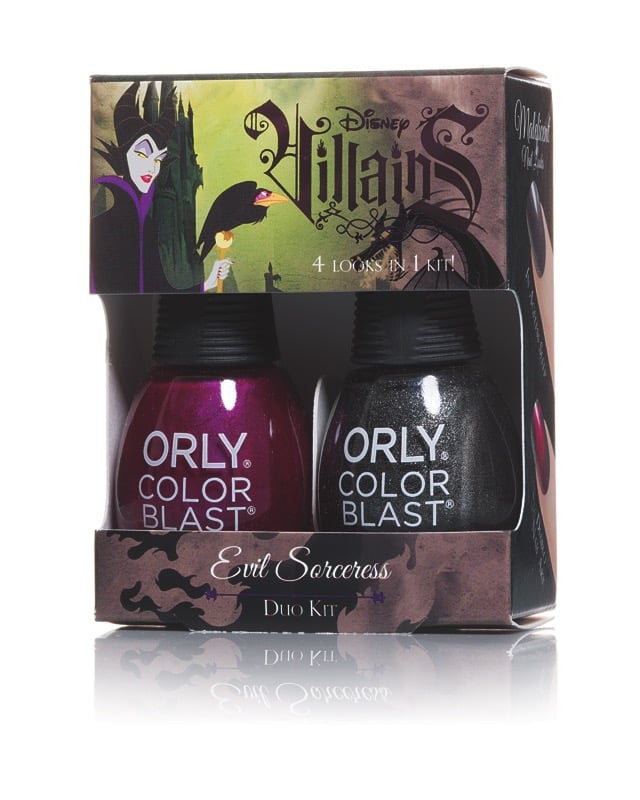 Maleficent Evil Sorceress Kit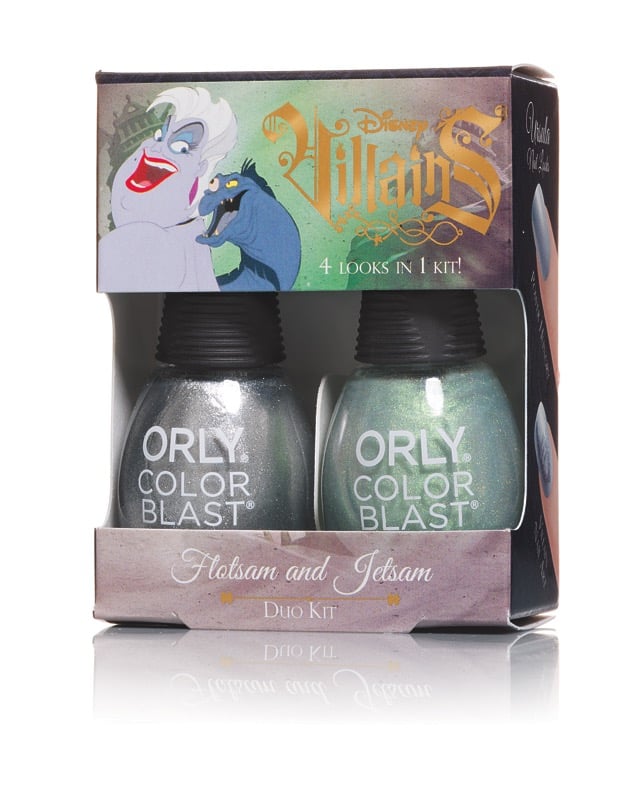 Ursula Flotsam and Jetsam Kit
Ursula Poor Unfortunate Souls Kit