TikTok's Double Ponytail Messy Bun Hack on Fine Hair
I'm Shocked This Double-Ponytail Messy-Bun Hack Worked on My Fine Hair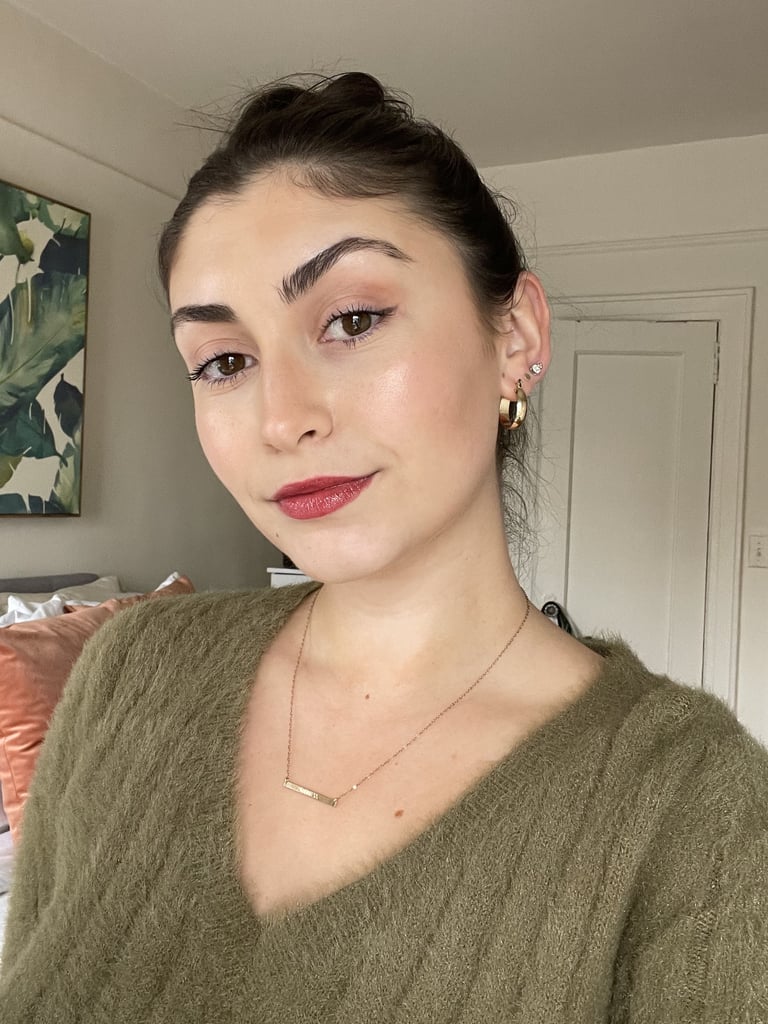 My go-to hairstyles include 1) wearing it down or 2) a claw clip. My styling skills are mediocre at best so I rarely attempt to do anything more involved than that. However, the spike in updos on the red carpet at award shows as of late has me wanting to add more variety to my hair arsenal, and lucky for me, TikTok is loaded with styling hacks that even I feel competent enough to try, like this double ponytail messy bun hack.
Chris Appleton, the stylist behind the stunning looks you see on Kim Kardashian, Dua Lipa, and Jennifer Lopez, to name a few, uploaded a video of this hairstyling tutorial on his page for his 1.4 million followers to try, myself included. It's not that I don't know how to make a messy bun, but my version of the style is something I throw together by twisting my hair around a hairband three or four times and calling it a day. It gives "messy" a whole new meaning.
This hack produces a messy bun that actually looks pretty polished and put together, in an effortless way. It involves creating two ponytails at the top of the head, pulling the hair through on the last loop of the hair tie to create what I can only describe as buns in the shape of bunny ears, and then crisscrossing them to create one messy bun. Seems easy enough, right?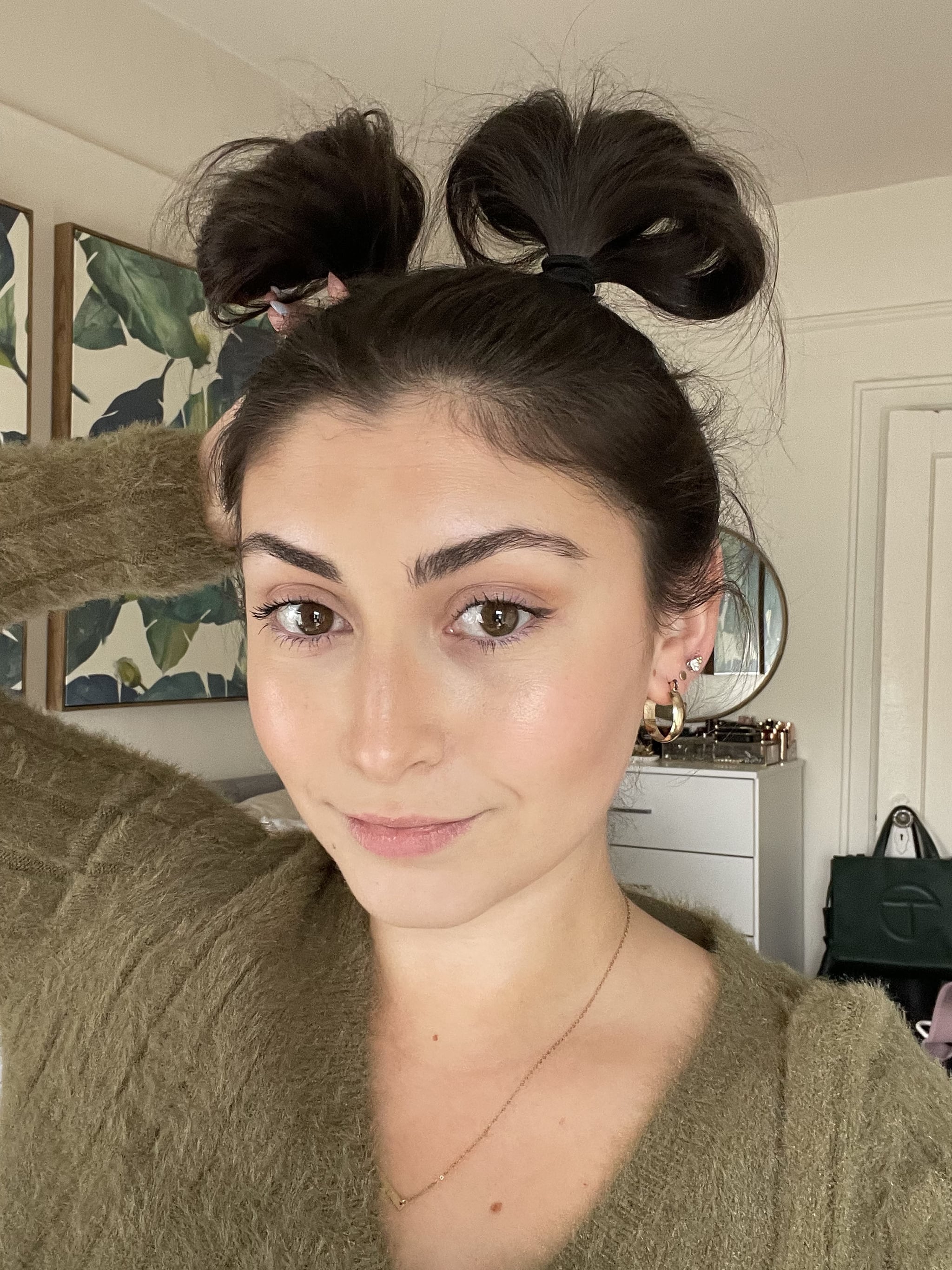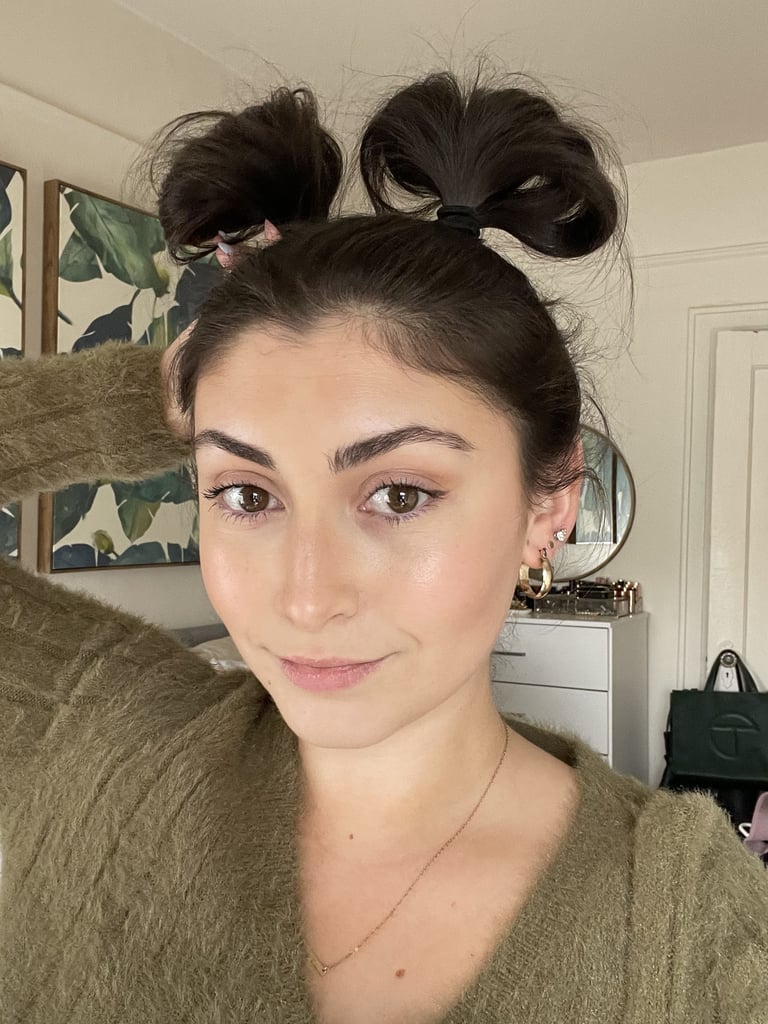 I started by dividing my hair into two sections down the center of my head and pulling them up into two high pigtails. Then, on the last loop of each hairband, I only pulled my hair through halfway creating this floppy bun situation. (This part I did off-camera.)
It was a bit trickier than I was expecting to get them evenly placed at the top of my head but after two tries I did it. I had the two looped buns next to each other when my boyfriend told me I looked like Cindy-Lou Who from Whoville.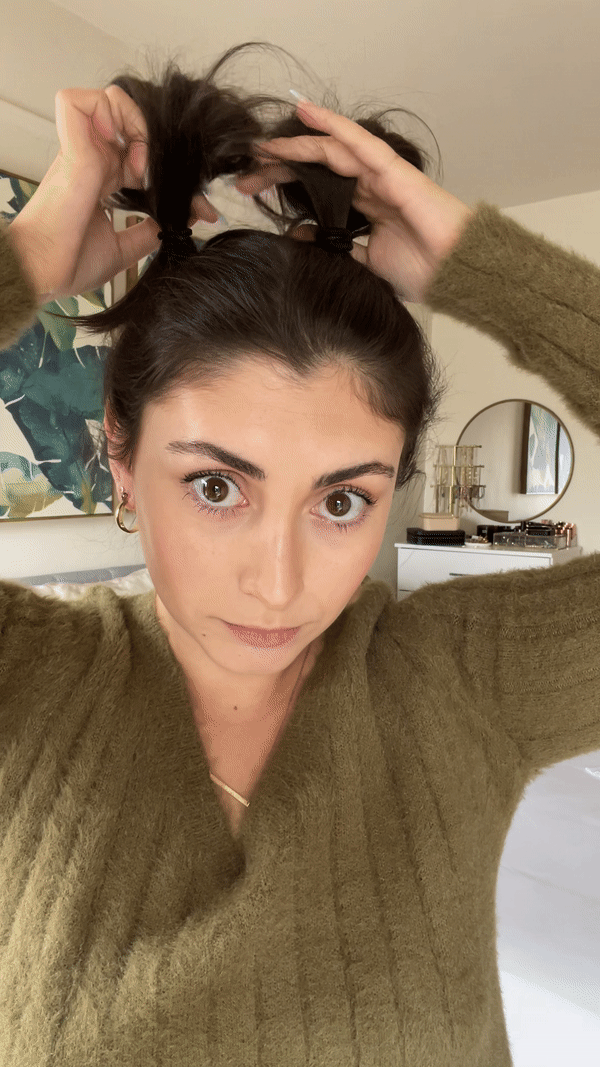 Moving on. . . I grabbed some bun pins, like the Sevensun U Shaped Hair Pins ($6), put my fingers through the first bun, and grabbed the other one, pulling it through.
Once the buns were crossed over each other I tugged at them a bit, fanning them out even more to make the bun look bigger. Then, using the hairpins, I secured my hair in place and also tucked in any flyaways that were sticking out.
I was skeptical at first that the two buns would be big enough to wrap together because I have very fine hair but found myself pleasantly surprised. I finished by combing down the stray pieces of hair around my hairline and covering my whole head with some hairspray to tame frizz.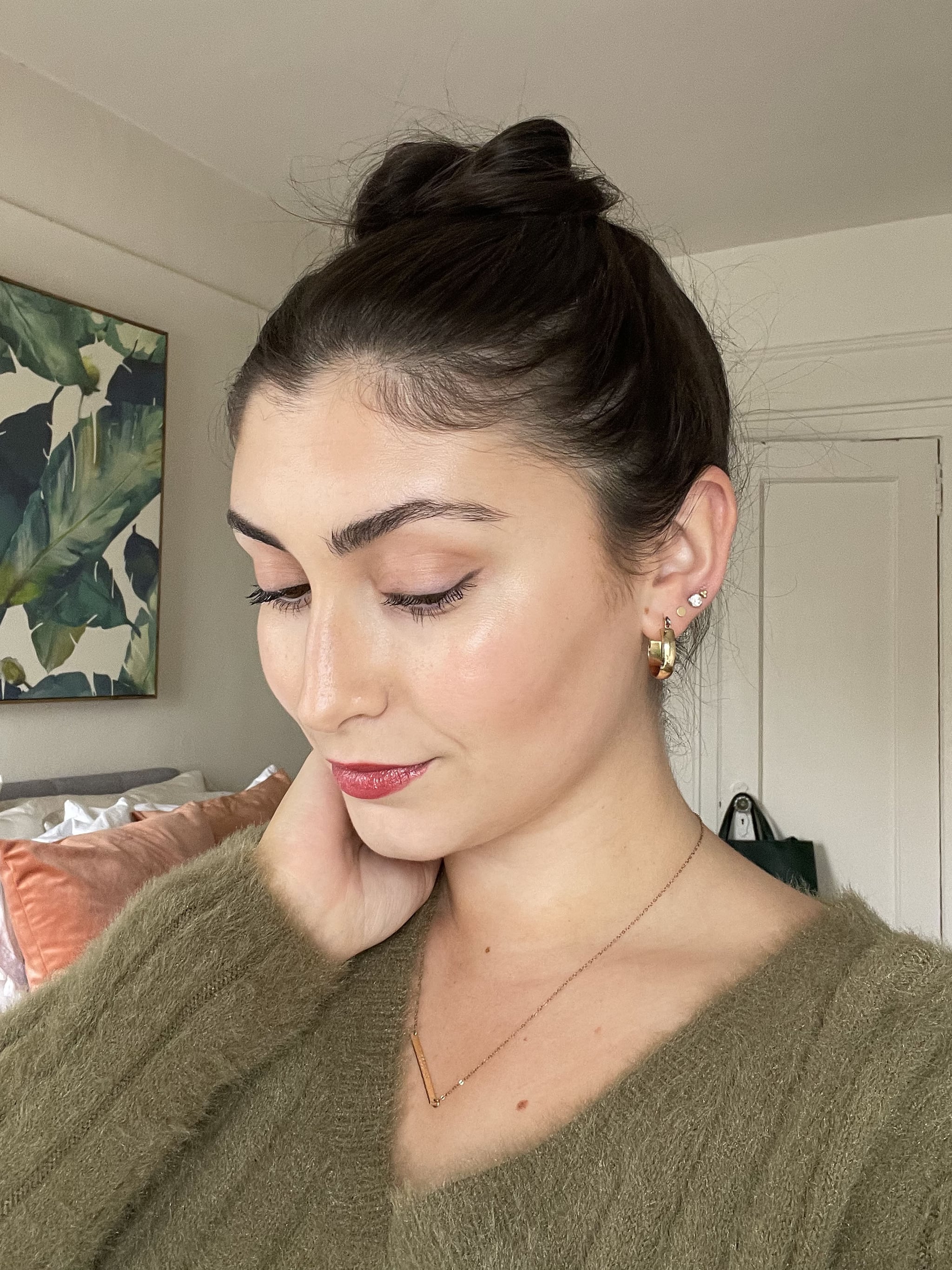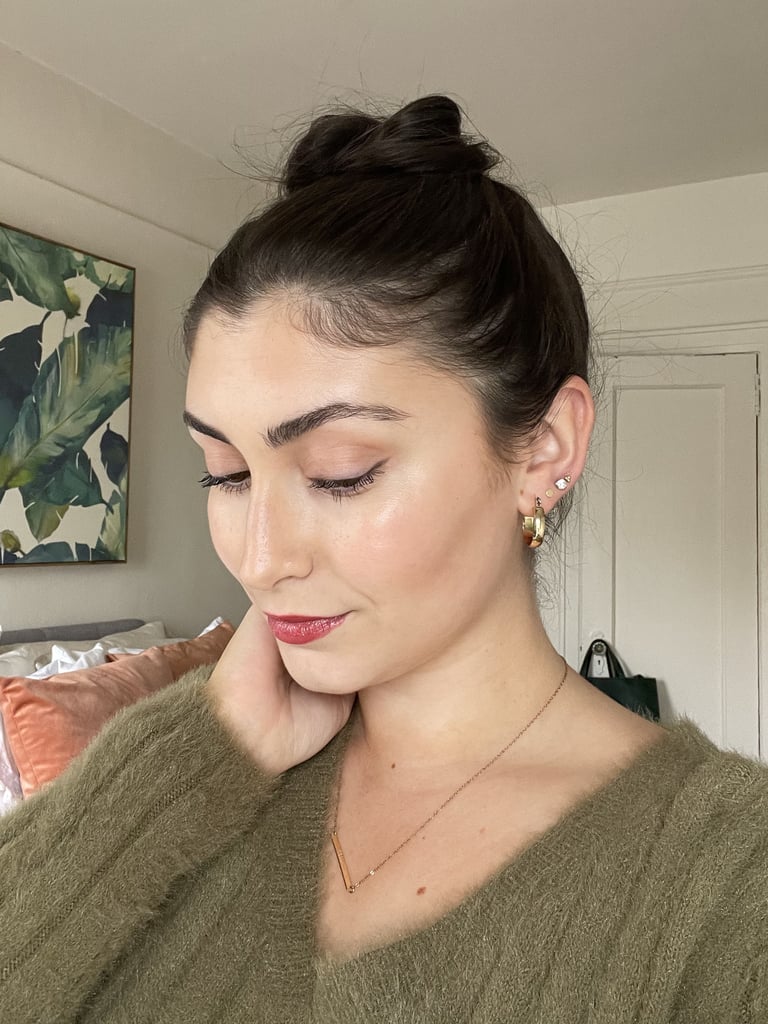 The double ponytail bun hack gave me a chic messy-looking bun at the top of my head, complete with a middle part down the center like all of the off-duty models. I'm obsessed with how good it looks and that I was able to do it under five minutes. It ended up being the perfect hairstyle for a video call I had later that day.
Image Source: POPSUGAR Photography / Jessica Harrington