Channel Spooky Season With These Easy Halloween Makeup Looks
Paid Content For
e.l.f. Cosmetics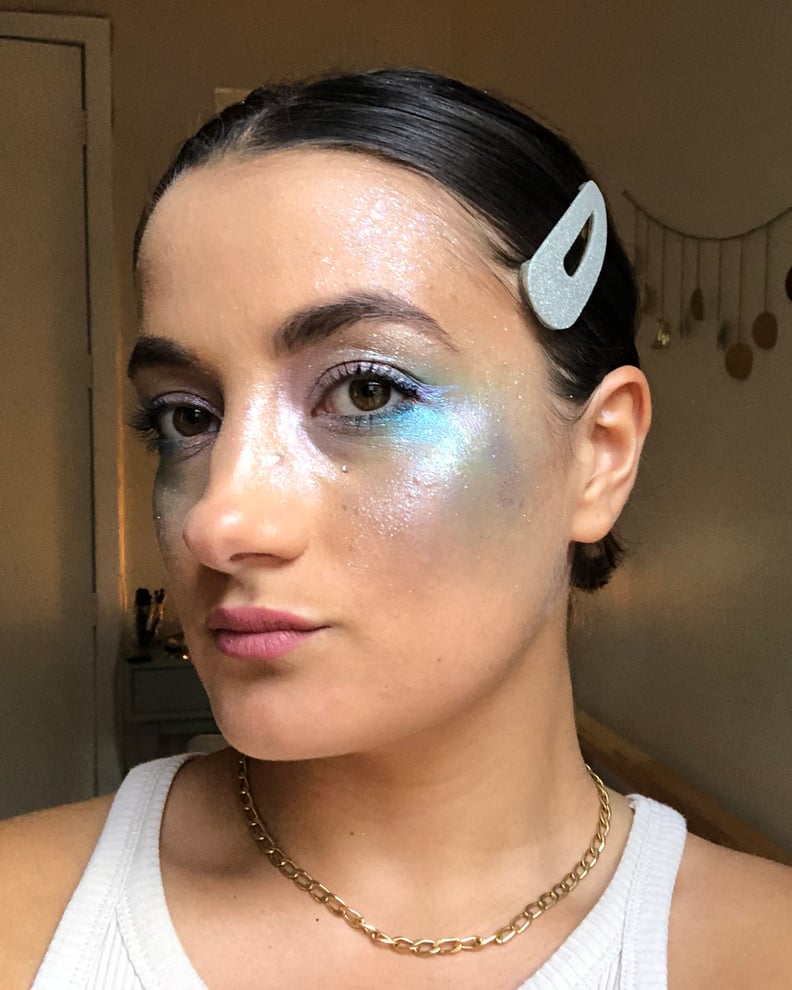 POPSUGAR Photography | Rayna Rossitto
POPSUGAR Photography | Rayna Rossitto
As POPSUGAR editors, we independently select and write about stuff we love and think you'll like too. If you buy a product we have recommended, we may receive affiliate commission, which in turn supports our work.
I'll admit it: Halloween is intense. As much as I love dressing up and taking photos with friends, getting ready for the big night requires a lot of effort. In years past, I spent weeks scrolling through Pinterest looking for unique costumes only to pay an absurd amount of money for an outfit I'd only wear once. I've dealt with more than enough stress in 2020, so this year, I'm keeping it simple and stress-free with makeup looks using beauty products that I already have on hand. Keep reading to find out how to re-create these three last-minute Halloween costumes. Then, try out e.l.f. Cosmetics' Halloween costume collection using the YouCam app.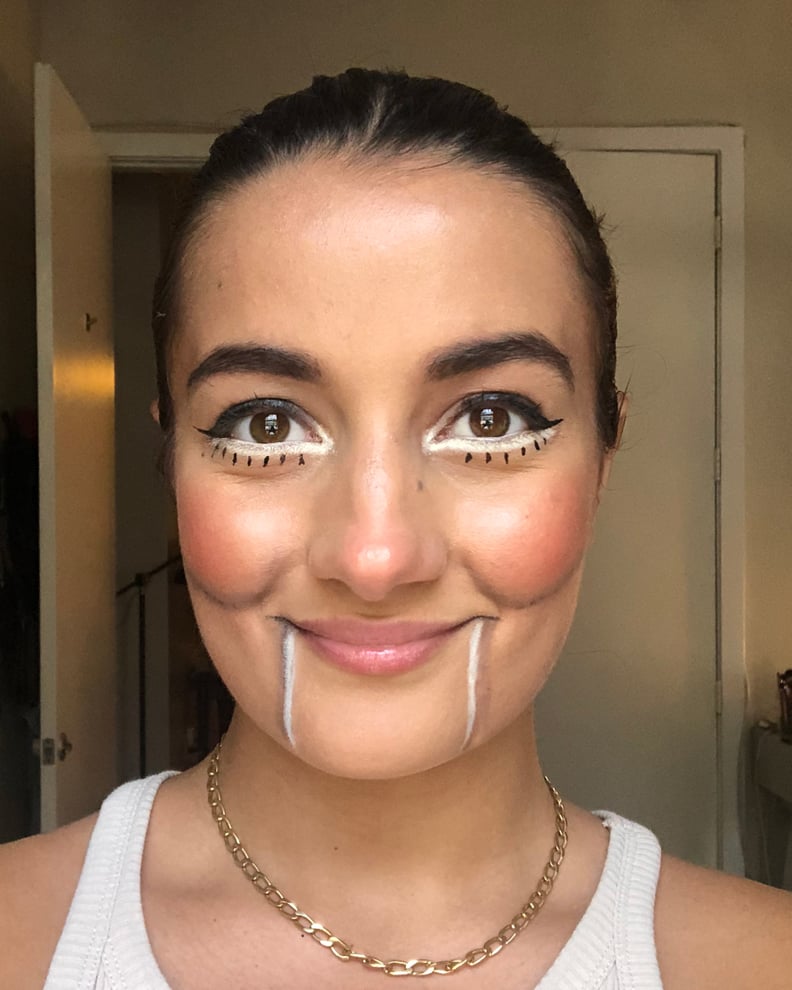 Doll
Transform yourself into this creepy, realistic-looking doll with beauty products you probably already have in your makeup bag. Using the No Budge Retractable Liner ($4) in white and black, draw lines from the outer corners of your mouth, down to your chin. Pack a rosy-colored blush ($6) onto the circles of your cheeks. Then, using the same black liner, follow the curvature of your cheeks and lightly outline to accentuate its shape. Taking the white liner previously used, line the lower lash line and inner corners of the eyes to give the appearance of exaggerated, doll-like eyes. Finish off the look by painting on thick lower lashes using a liquid eyeliner pen ($6).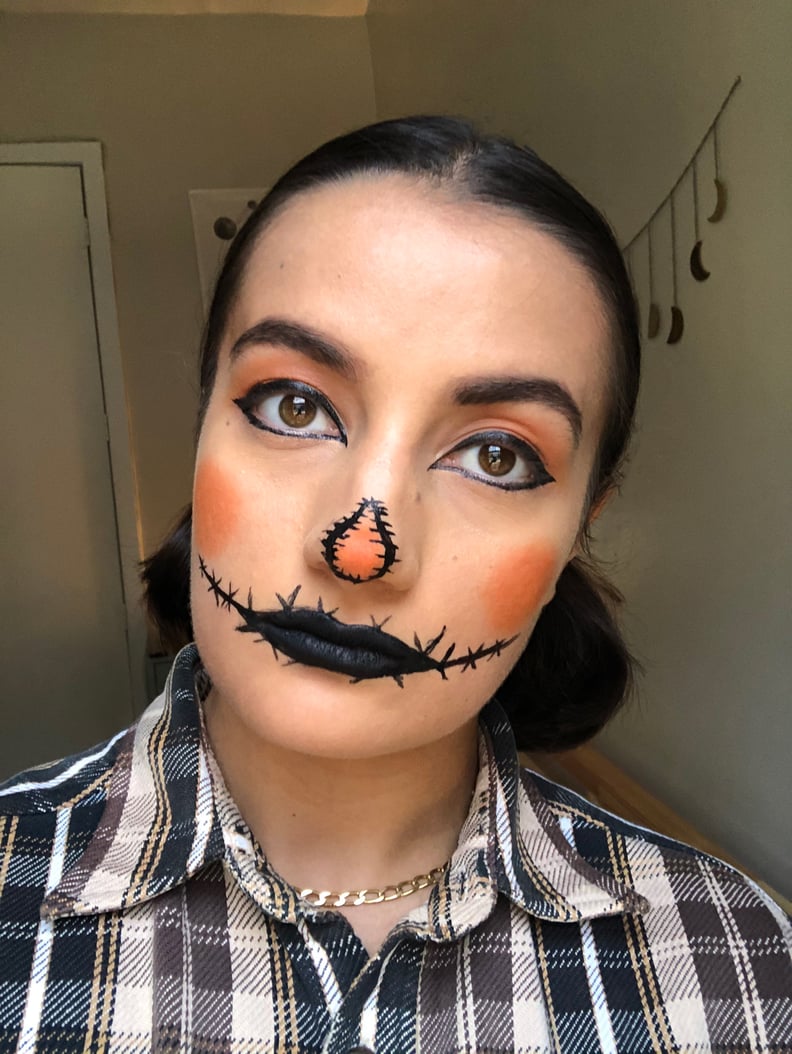 Scarecrow
This scarecrow look is more scary than sweet and is super easy to re-create. Take the shade Summer from the 18 Hit Wonders Eyeshadow Palette ($14) and place it on the circles of your cheeks, the tip of your nose, and along the upper eyelids. With the H2O Proof Eyeliner Pen ($6), outline the orange tip of your nose, then draw dashes on top. Using the same liquid liner, draw an extended smile from the outer corners of your lip, then add dashes on top — the messier, the better. Fill in your lips with the No Budge Retractable Eyeliner ($4) in black. For the full scarecrow effect, throw on a straw hat, your favorite plaid shirt, and a pair of overalls.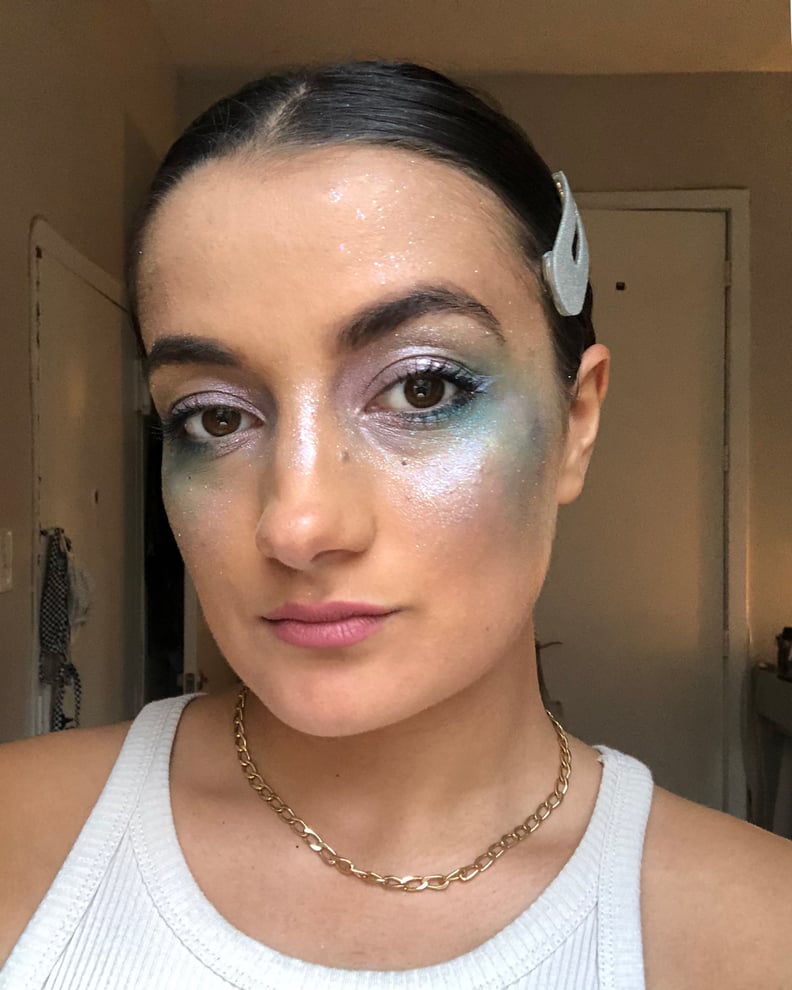 Galaxy
If all else fails, throw some glitter on your face and call yourself a space goddess. This easy galaxy look doesn't require artistic skills or a pair of steady hands. Just mix together liquid glitter eyeshadows ($5) in blue, green, and purple tones, add glitter liner ($4), and you're good to go.