Hair-color fanatics are always looking for the next dye technique. Of course, the It look for 2016 hails from those chic AF Parisians. At Wella's 135th anniversary event in Berlin, "ecaille" — which means tortoise shell in French — was presented as the hottest color trend for this year.
According to Wella Professionals top artist Alexandra Matiz, "Ecaille is a freehand color technique similar to balayage or freehand painting. The difference is that instead of just using a lightener, we are using different colors to create a beautiful blend effect on the hair. Colorists look at the natural movement of the hair to accentuate it."
Let's break it down further: both highlights and shadows are added to the hair to create the illusion of movement, and often the lighter pieces are placed on the "s" of the wave. "By adding a lightener or bleach on the middle of waves, you create a shine line," Matiz explained. To make the illusion of a shadow, darker and cooler tones are placed on the edge of the "s" wave. Everything is well blended so it has a melting effect. The style is recommended for those with slightly wavy to very curly hair.
She notes landscape rock formations in nature and kids' hair that has been exposed to the sun as inspiration for ecaille. And if you're seeking a mental picture, Penélope Cruz, Jessica Biel, Jennifer Lopez, and Alessandra Ambrosio all rock ecaille color.
But don't confuse it with ombré or balayage. "The difference with ombré and ecaille is that the former has a really pronounced root area that is darker throughout the lengths of the hair and graduates to the lighter shade on the tips of the hair," Matiz said. "Balayage appears as sun-kissed highlight effects throughout the hair. Ecaille color placement is accentuating the highs and low of the natural movement of the hair, to give it movement and to create shine lines and shadows. What makes all of these techniques the same is the freehand technique."
Ecaille is also great for lazy girls or those on a budget, as it is low-maintenance. It only requires touch-ups every three to four months, though Matiz recommends getting a hair gloss in between appointments to maintain tonal freshness and shine.
Keep reading to see how the ecaille trend came to life on an array of diverse models for the Wella Professionals SS 16 Ecaille Collection campaign, created by global creative artists Hester Wernert-Rijn and Jake Unger.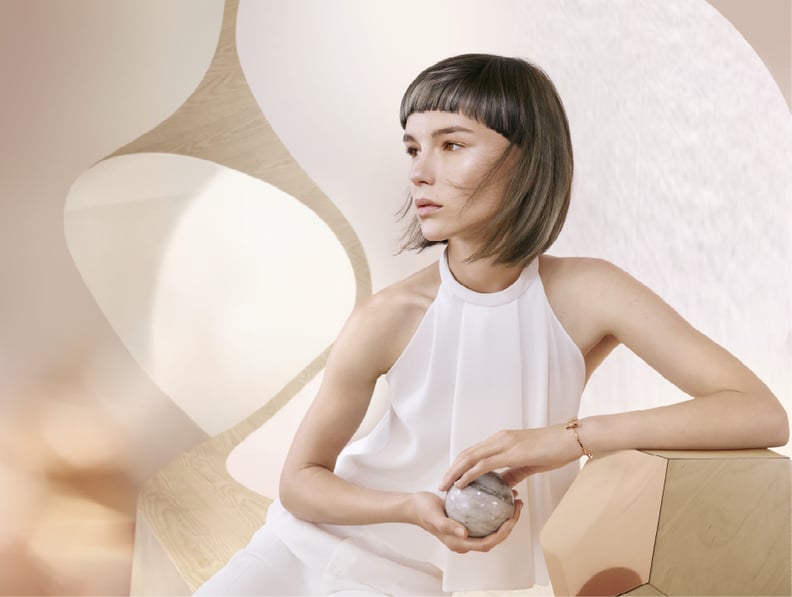 Black Pearl Ecaille
The look: It adds a shine line with cool tones like silver and steel metals.
Inspiration: It is meant to accentuate the eyes and strong bangs with a fresh shine line that comes from underneath.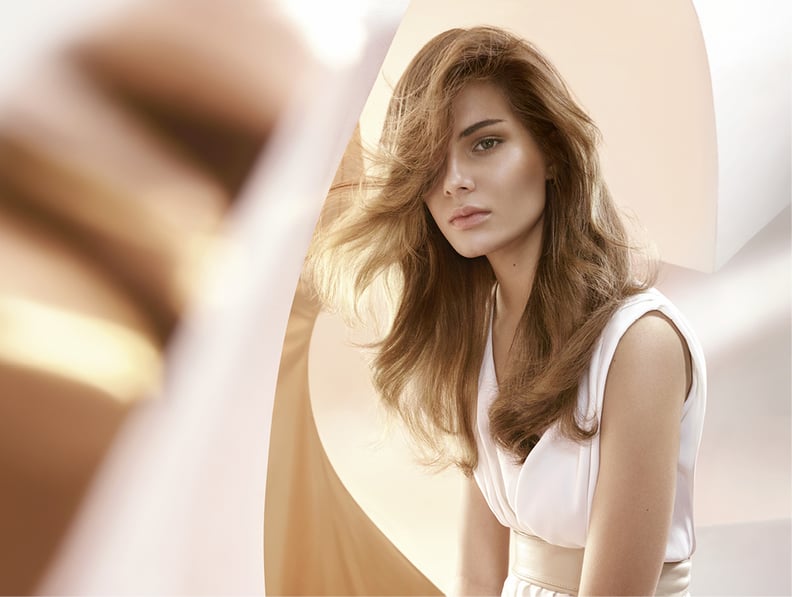 Burnished Bronze Ecaille
The look: This color is great for medium-brown brunettes who want to create a sun-kissed effect on their hair.
Inspiration: The tones of melting bronze are the inspiration for this look. It makes the brown color seem like the sunset is shining on it.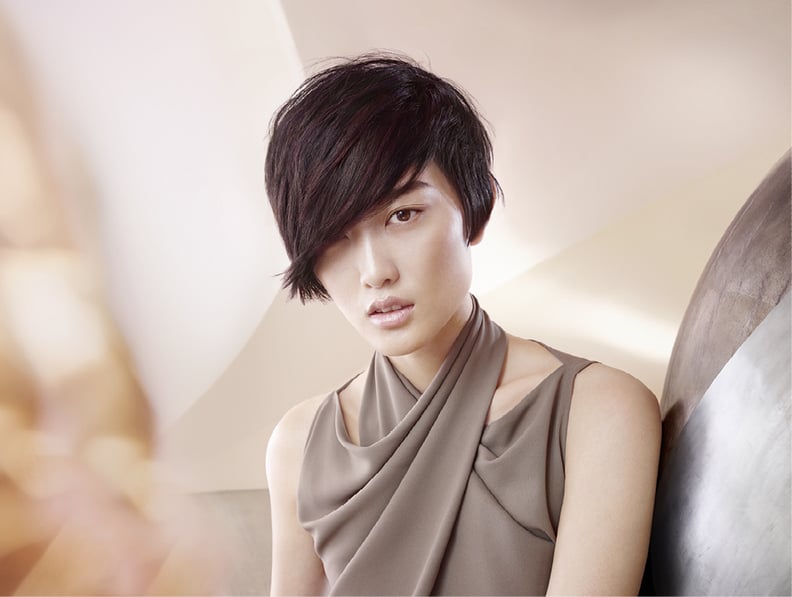 Elegant Ebony Ecaille
The look: Elegant Ebony Ecaille is amazing for clients with pixie cuts or naturally really dark hair, because it adds elegant, pearly lighter-brown hues.
Inspiration: The melting of a warm and a cool metal to create a neutral palette.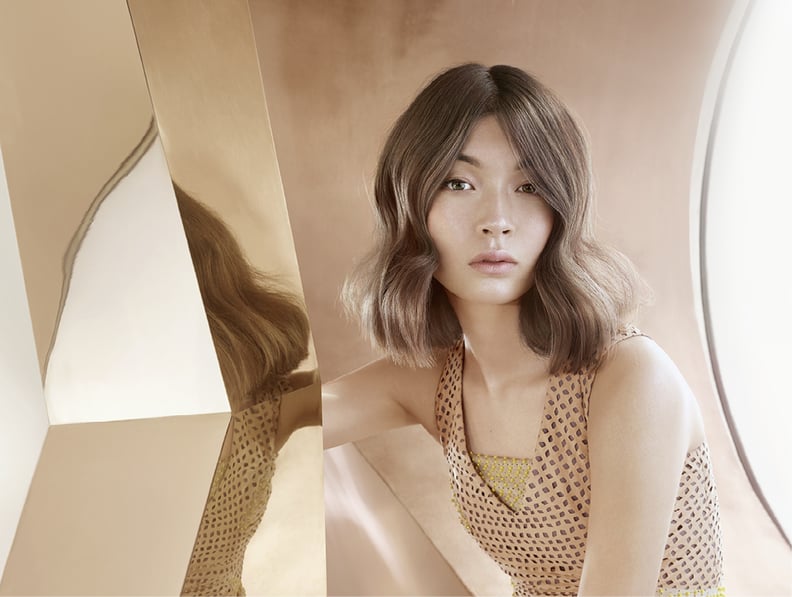 Molten Glow Ecaille
The look: Molten Glow Ecaille adds the illusion of movement to really dark, straight hair.
Inspiration: The way hair shines and looks after taking it out of a twist in the sunset.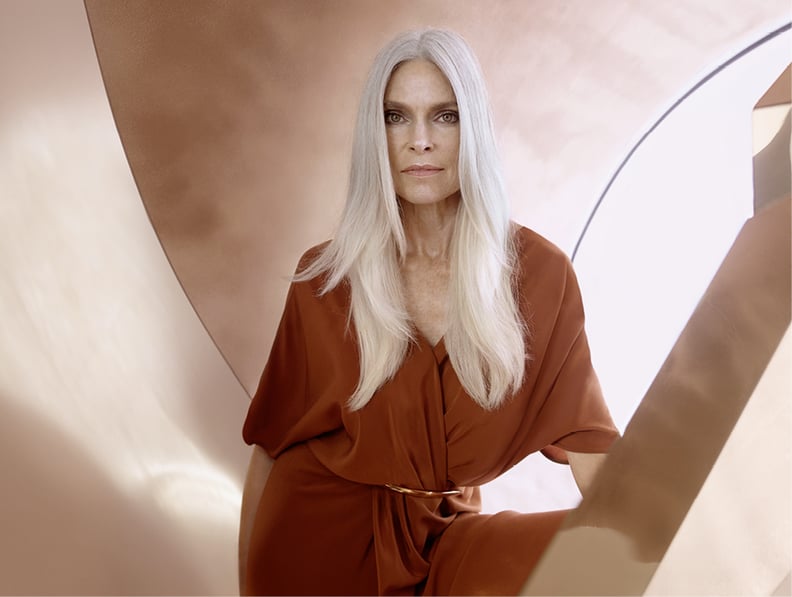 Polished Platinum Ecaille
The look: Polished Platinum Ecaille is for anyone who has gray hair and wants to enhance it. By adding a little bit of distilled gold into their gray hair, you achieve softness.
Inspiration: Gray hair is beautiful but is difficult to keep fresh and modern. This technique brings light to the complexion.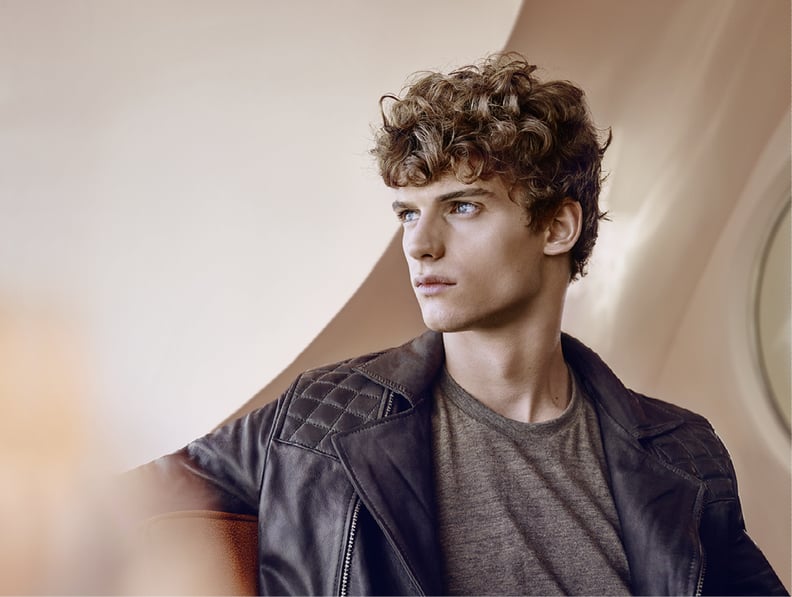 Raw Ore Ecaille
The look: Raw Ore Ecaille is great for clients with short hair to add a raw, sun-kissed effect on the tips.
Inspiration: Surfers' hair tones.
Rich Copper Ecaille
The look: Rich Copper Ecaille is a great look for anyone who wants to achieve a natural copper to auburn tones and has waves or curls.
Inspiration: Think of a natural redhead with curls – it is that beautiful multifaceted combination of red hues on each curl that influences it.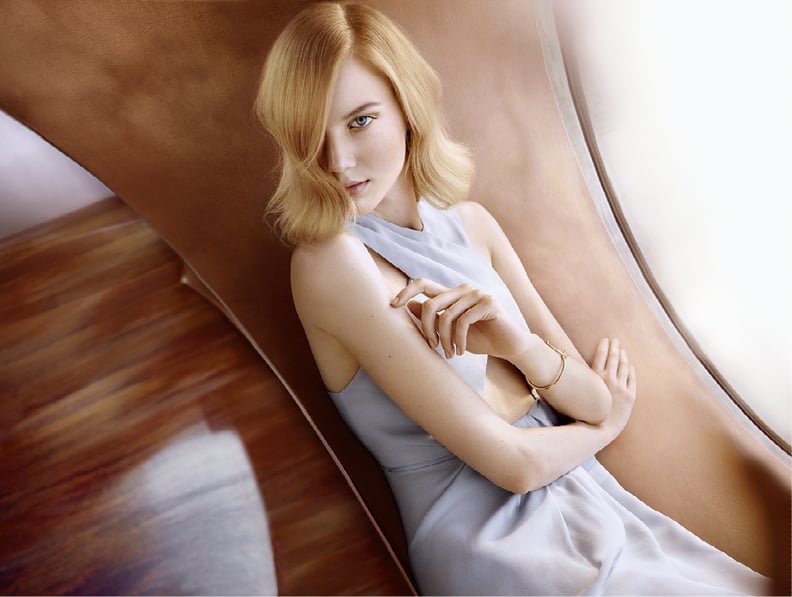 Rose Gold Ecaille
The look: Rose Gold Ecaille is the use of luxurious reds and golds to create a precious metal effect in the hair.
Inspiration: Little kids' hair that has lighter shades of gold coppers. The sun will naturally give them a tonal shift in some areas to achieve gorgeous dimension.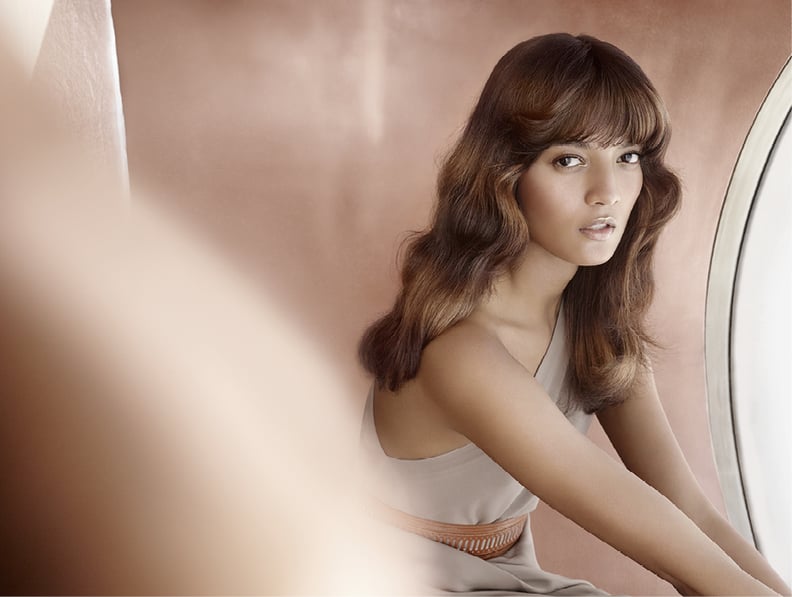 Soft Suede Ecaille
The look: Soft Suede Ecaille is amazing on someone who has a soft wave on her hair and wants to add more definition with shine lines. It adds movement.
Inspiration: The way that light bounces off of curly hair.