The Secret to Summer Beauty Lies in These Watermelon Jelly Products
Paid Content For
e.l.f. Cosmetics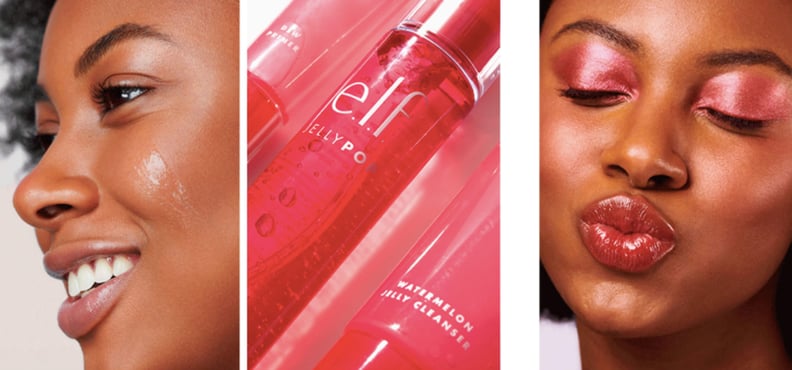 e.l.f. Cosmetics
e.l.f. Cosmetics
As POPSUGAR editors, we independently select and write about stuff we love and think you'll like too. If you buy a product we have recommended, we may receive affiliate commission, which in turn supports our work.
When it comes to summer beauty, one trend consistently reigns supreme: the effortless summer glow. And for everything from glossy lips to dewy lids, hydration is the key to achieving this refreshing look. But of course not just any products can give you the dreamy effect you're looking for. When it comes down to it, it's the ingredients that matter most. e.l.f. Cosmetics' wildly popular Jelly Pop Collection boasts effective ingredients such as hyaluronic acid for retaining moisture and niacinamide, which reduces inflammation and is known to keep skin smooth. Along with vitamins A, C, and E (which help protect skin and boost cell growth), this line is also infused with watermelon extract, making it a perfect summer beauty treat.
Combining the beauty of sheer, subtle color with the unique texture of jelly, the products ahead are sure to make a splash in your beauty routine this season!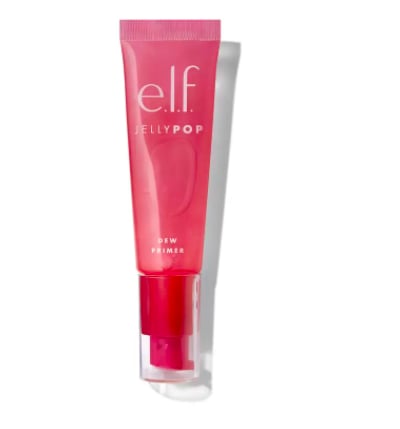 The Primer
This best-selling primer ($10) has a refreshing gel texture that grips makeup like nobody's business. It's packed with hyaluronic acid, niacinamide, and a powerful blend of antioxidants that keep your skin looking and feeling supple and smooth — even in the heat. Bonus: it smells like watermelon!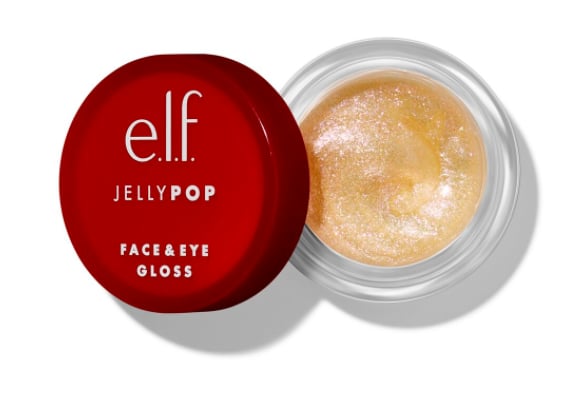 The Face and Eye Gloss
This multipurpose gloss ($6) allows you to achieve the wet makeup look in just one easy application. Available in a clear base with a white and gold finish or a clear base with a pink and peachy gold finish, apply to your lids or lips for a glossy effect and anywhere else for a glistening, dewy complexion. The sheer shimmer alone will instantly brighten up your face.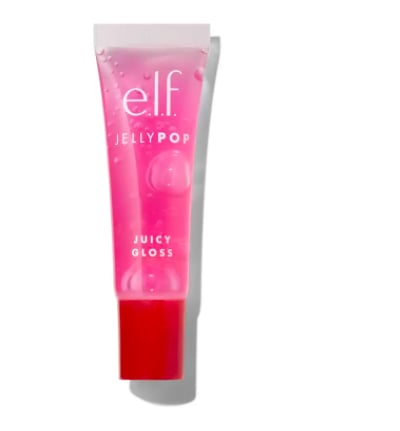 The Lip Gloss
A light, nonsticky lip gloss that's bursting with glassy shine and sheer color? Sign us up! e.l.f. Cosmetics Jelly Pop Juicy Gloss ($5) is infused with lip hydrating ingredients like hyaluronic acid, avocado oil, and coconut oil to ensure your lips stay moisturized, cushiony, and soft — without the heaviness.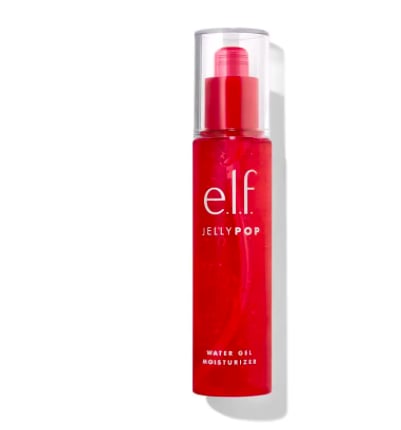 The Moisturizer
Worn under makeup for a boost of hydration or alone for a natural glow, this moisturizing gel ($8) transforms into a liquid, offering instant absorption. It's infused with watermelon and castor oil and provides a refreshing sensation that's perfect for sweltering days.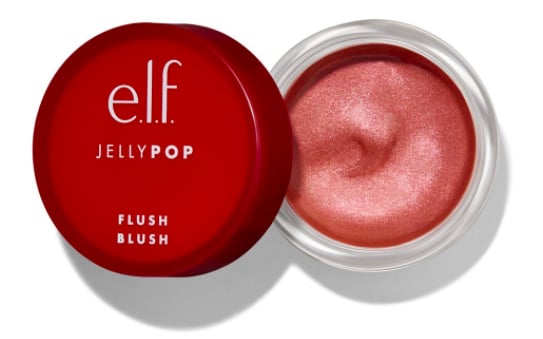 The Blush
A radiant glow is yours with e.l.f. Cosmetics jelly textured blush ($6). Available in berry pop and peach pop, this nonsticky formula seamlessly melts into cheeks, providing subtle color with a sheen. Its rich blend of argan oil, vitamin E, and castor oil will help your skin appear dewy and hydrated with just a few swipes.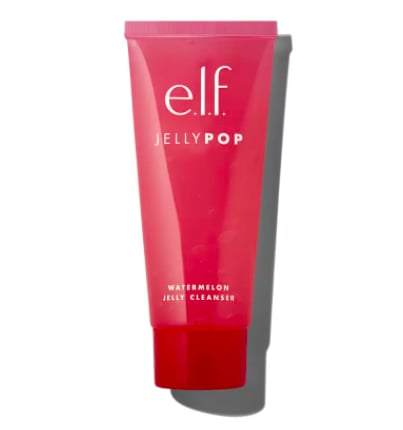 The Cleanser
Infused with watermelon extract and vitamin B5, this gentle cleanser ($8) effortlessly removes makeup, dirt, and oil. Use it all over your face and eyes to melt the day away and leave your skin feeling clean, plump, and hydrated.