POPSUGAR
/ paid content for /
e.l.f. Cosmetics
e.l.f. Cosmetics Lip Exfoliator Benefits
Why Adding a Lip Exfoliator to Your Beauty Routine Is Worth It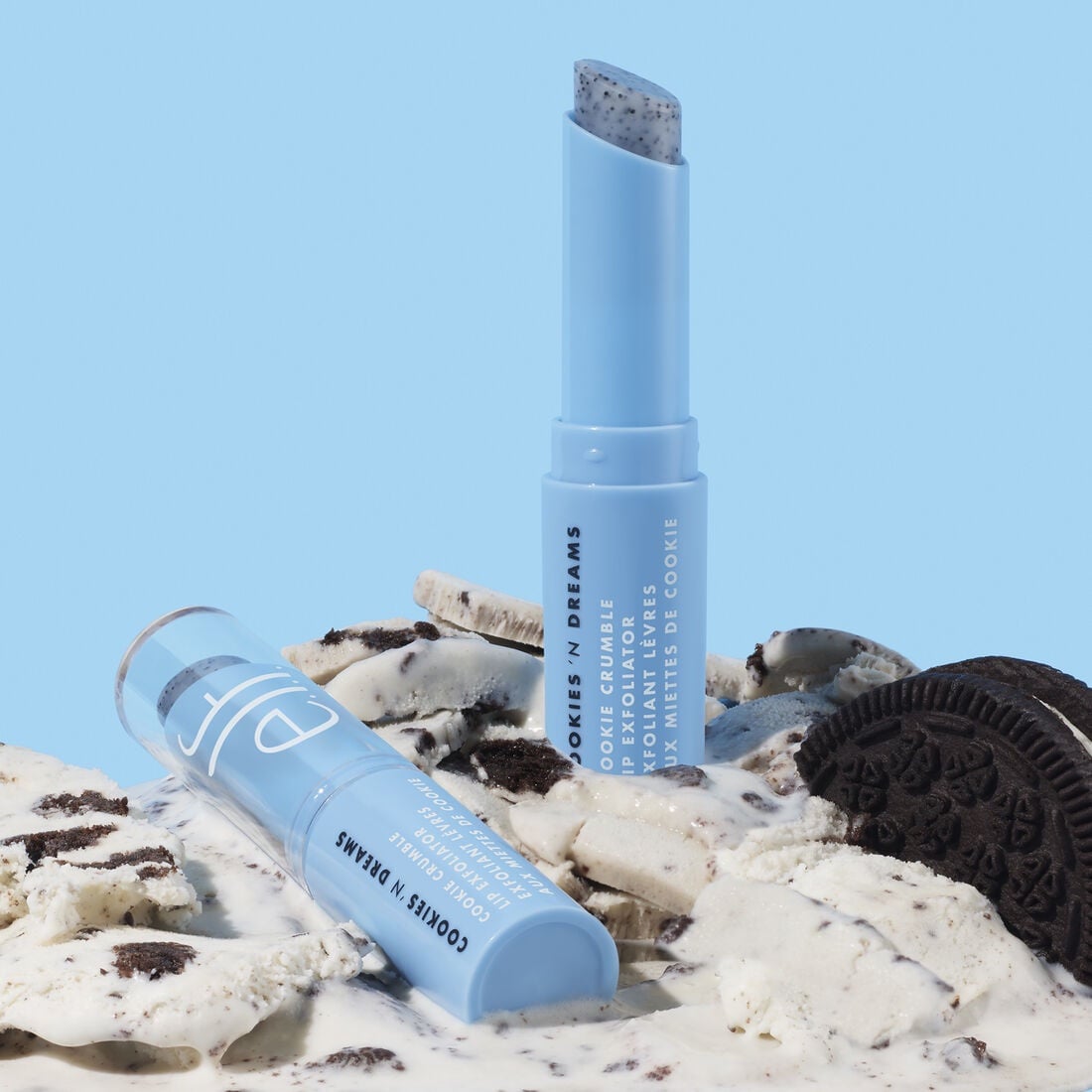 Are dry, peeling lips messing up your lipstick game? In addition to breaking out your most nourishing and moisturizing balm, you might also want to consider adding a lip exfoliator to your beauty routine.
Lip exfoliators are specifically designed to help exfoliate the dead, flaky skin on the lips, resulting in a smoother, softer surface.
To protect the delicate lips, lip exfoliators (also known as lip scrubs) are typically designed to perform exfoliate gently. These products often lean on ingredients like tiny sugar crystals to help buff the lips.
After exfoliating your lips, you may feel like your hydrating lip balm applies easier and sinks into the skin a bit better.
Of course, having smooth lips will help make your lipstick apply and look better, too. This is especially true if you're using a product with a matte finish, since these formulas tend to draw more attention to dry, rough patches.
Need a product suggestion? The e.l.f. Cosmetics Cookies n' Dreams Cookie Crumble Lip Exfoliator ($5) has a sugary texture to help exfoliate the lips and smells like actual cookies. The formula is infused with several moisturizing ingredients usually found in balms to help further soften the lips — think shea butter, vitamin E, and avocado oil. To use it, the brand recommends rubbing the product on your lips using small, circular motions. If you're using your fingers, make sure they're clean!
Next, remove the product using a clean cotton pad and finish off your routine with a lip balm. If you're planning on using the lip exfoliator at night before bed, you may want to use a nourishing, non-tinted balm formula, like the e.l.f. Cosmetics Calm Balm ($5).
Image Source: e.l.f. Cosmetics