Struggling With Maskne? These Affordable Products Will Combat Breakouts
Paid Content For
e.l.f. Cosmetics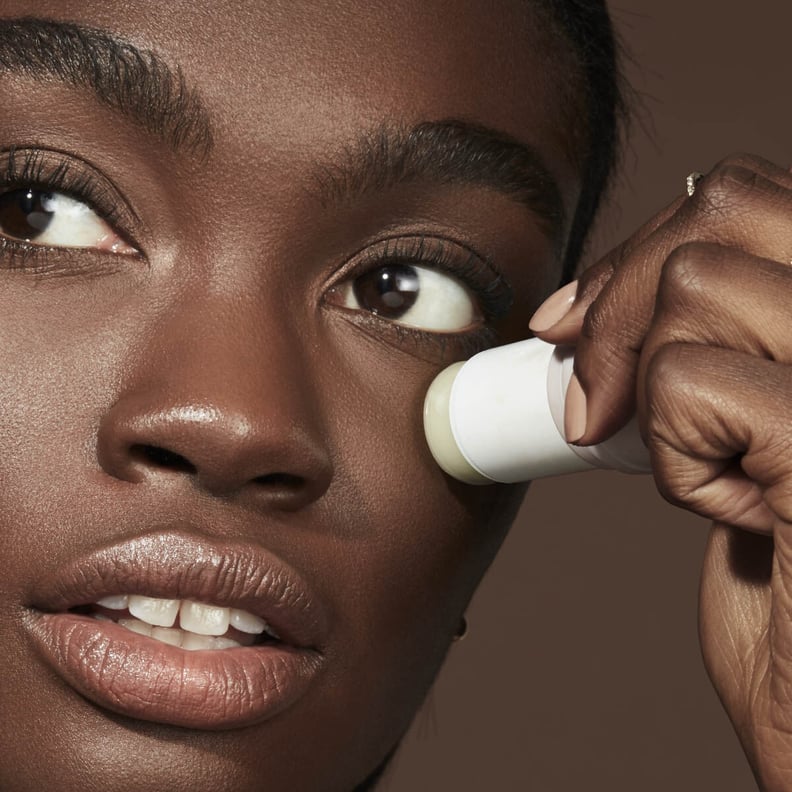 Shutterstock
e.l.f. Cosmetics
Shutterstock
e.l.f. Cosmetics
As POPSUGAR editors, we independently select and write about stuff we love and think you'll like too. If you buy a product we have recommended, we may receive affiliate commission, which in turn supports our work.
As a card-carrying member of the Oily Skin Club, I'm no stranger to breakouts. Over the years I've gotten pretty good at dealing with pimples and haven't had truly bothersome acne since high school — until I started wearing a cloth face mask regularly, that is.
All of a sudden, I started seeing tons of clogged pores and angry red pimples crop up on my chin — courtesy of the humidity in my breath and the friction from the fabric mask. Since wearing face coverings in public is non-negotiable, I had to find a way to deal with the accompanying maskne. Consider these affordable skin-care products your first line of defense.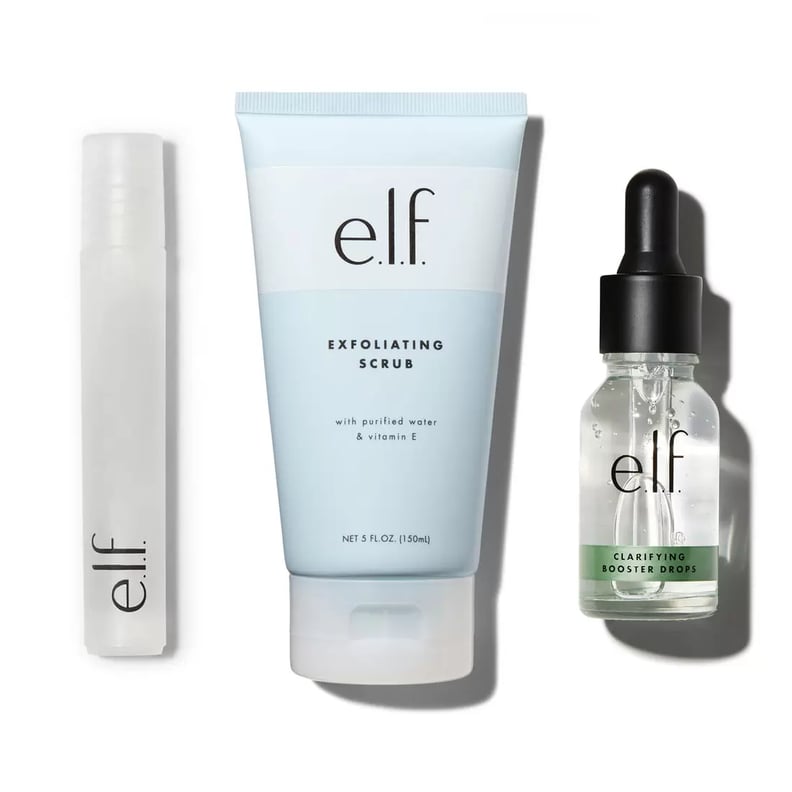 e.l.f. Cosmetics Clarifying Skin Care Set
Every component of this skincare set ($18) targets blemishes. The exfoliating scrub removes dead skin and debris, the booster drops are full of acne-fighting ingredients like tea tree oil and witch hazel, and the spot treatment uses salicylic acid to zap pimples.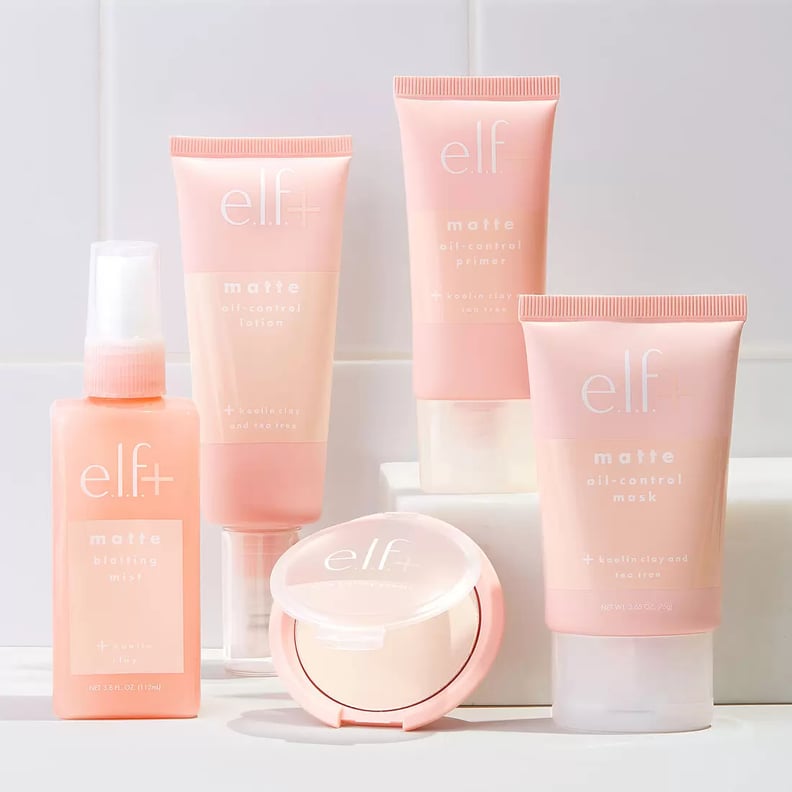 e.l.f. Cosmetics Matte Collection
Still dedicated to wearing a full face of makeup every day? The e.l.f. Cosmetics Matte Collection ($40) was made for you. The primer and lotion will prep your skin, while the blotting mist and powder can keep your makeup looking fresh for hours.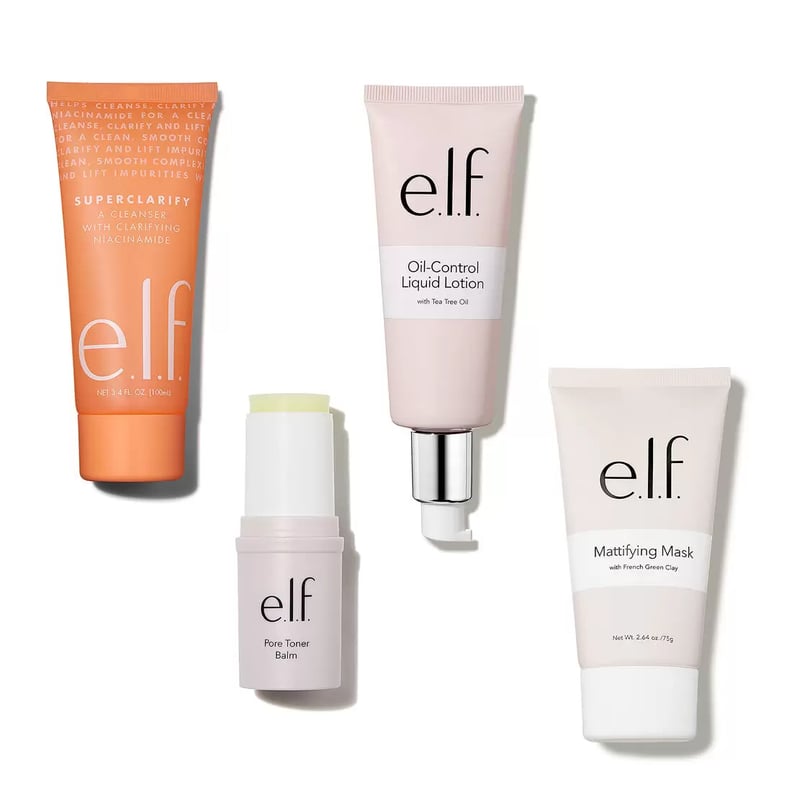 e.l.f. Cosmetics Oil Control Regimen
If you have oily skin, look no further than this four-product regimen ($30). You'll start with the gel cleanser, then use the refreshing toner balm and finish with the liquid lotion. When you need a deep clean, the French green clay mask absorbs excess oil from your pores.