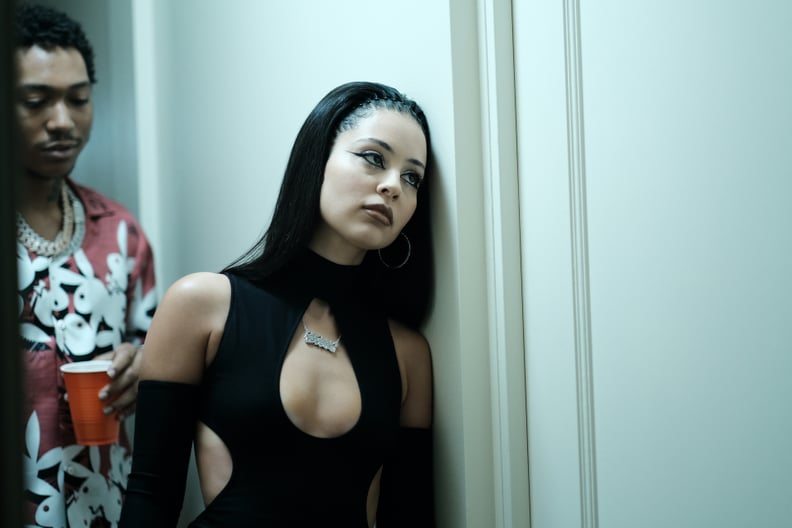 HBO
HBO
Alexa Demie is taking a more hands-on approach for season two of Euphoria, according to the show's makeup artist Doniella Davy. Davy took to Instagram yesterday to break down Demie's premiere look — aka the cat eye that captured the world's attention — and explained how this season's makeup direction differed from the last.
Turns out, Maddy's slightly threatening wing had a special meaning behind it. It was "sharp like a knife to cut through whatever stands in her way," Davy wrote. The character who is unnervingly good at cutting down others is using her makeup looks to add another menacing aspect to her personality. By Davy's indication, it seems like we will be having more of these head-turning beauty moments for Maddy as Demie is getting more involved in the character's makeup direction. "[Alexa Demie] had a really strong vision for her character this year," Davy previously told POPSUGAR. In the Instagram caption, she added: "She came into the makeup trailer with established and well-thought-out ideas for her looks, with her own character backstories."
With Maddy's killer wings already inspiring countless re-creations, it's safe to say that we will be glued to our screens as we uncover her makeup looks in the season. Ahead, zoom in to fawn over Demie's incredible work. We will most definitely be saving this for future inspiration.