Facetheory Regenacalm Serum S1 Pro Review
This $38 Retinol Serum Improved My Acne-Prone Skin in Just 2 Weeks
As POPSUGAR editors, we independently select and write about stuff we love and think you'll like too. If you buy a product we have recommended, we may receive affiliate commission, which in turn supports our work.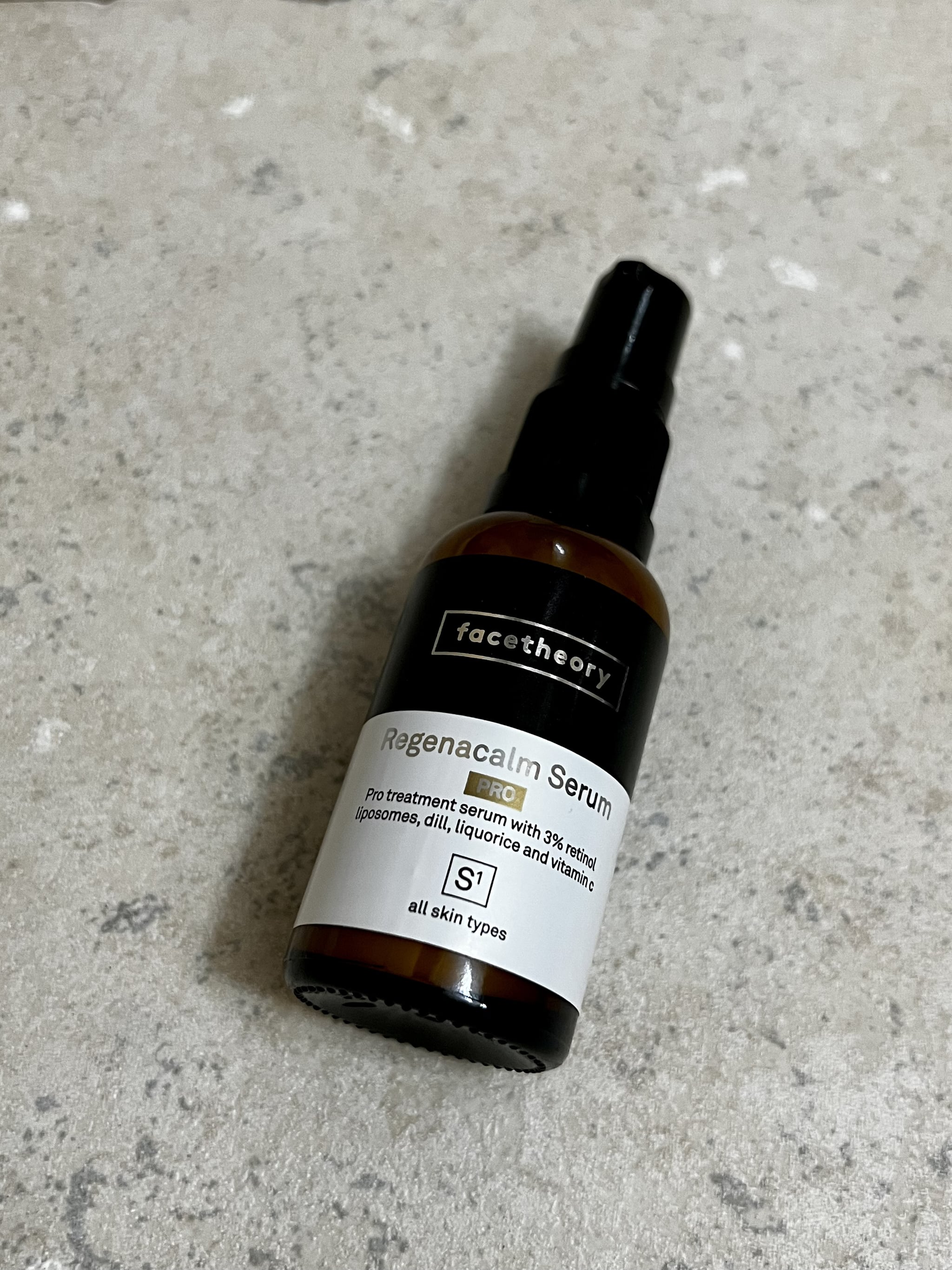 Dark spots and acne are my biggest skin concerns, so I'm always on the hunt for effective treatments and products that work for me and my fairly sensitive and reactive skin. Retinol is one of those ingredients I love to incorporate into my skin-care routine. It's multifunctional and versatile, with the ability to diminish dark spots, treat and prevent future breakouts, and tackle antiaging concerns. However, finding a gentle formula that won't lead to irritation on my sensitive skin has been tricky, so when I saw that Facetheory's Regenacalm Serum S1 Pro ($38) had retinol but also ingredients that help soothe and hydrate the skin, I was eager to try it out.
I've noticed that a streamlined routine that incorporates one product with active ingredients cushioned with gentle and hydrating products is what works best for me. What drew me to Facetheory, in particular, was the brand's emphasis on balancing powerful actives with soothing botanicals. The lineup features potent, high-quality ingredients without the hefty price tag. This serum has three percent encapsulated retinol, which releases smaller doses of retinol throughout the day so there's never too much at once. It also utilizes a stable form of vitamin C that's less irritating and licorice extract, both of which help fade and diminish dark spots and hyperpigmentation. These powerhouse ingredients are combined with aloe vera, hyaluronic acid, and vitamin E, which help hydrate and soothe the skin.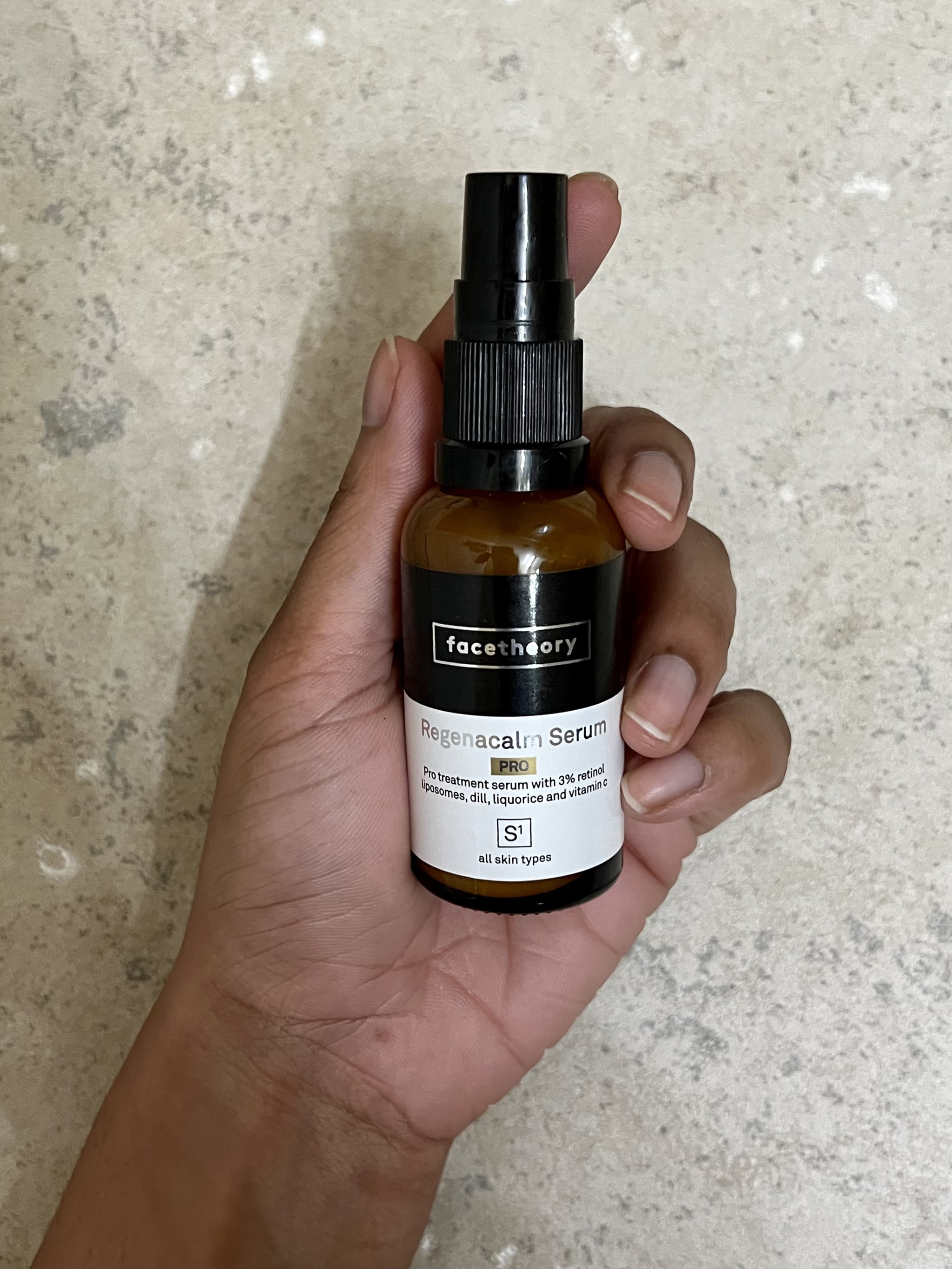 I used one pump of the Regenacalm Serum S1 Pro on my entire face and spread any excess on my neck. The serum has a thin yet creamy consistency with a silky smooth texture that is easily absorbed into my skin. I wasn't able to use it nightly as it was a little too strong for my skin to tolerate. However, I used it every other night for optimal results. Because of its potency, the serum was the only active I used in my routine. In fact, I found it best to use a hydrating toner, essence, or lightweight serum first, then use this serum, then follow up with a hydrating moisturizer for all the active ingredient benefits without the irritation.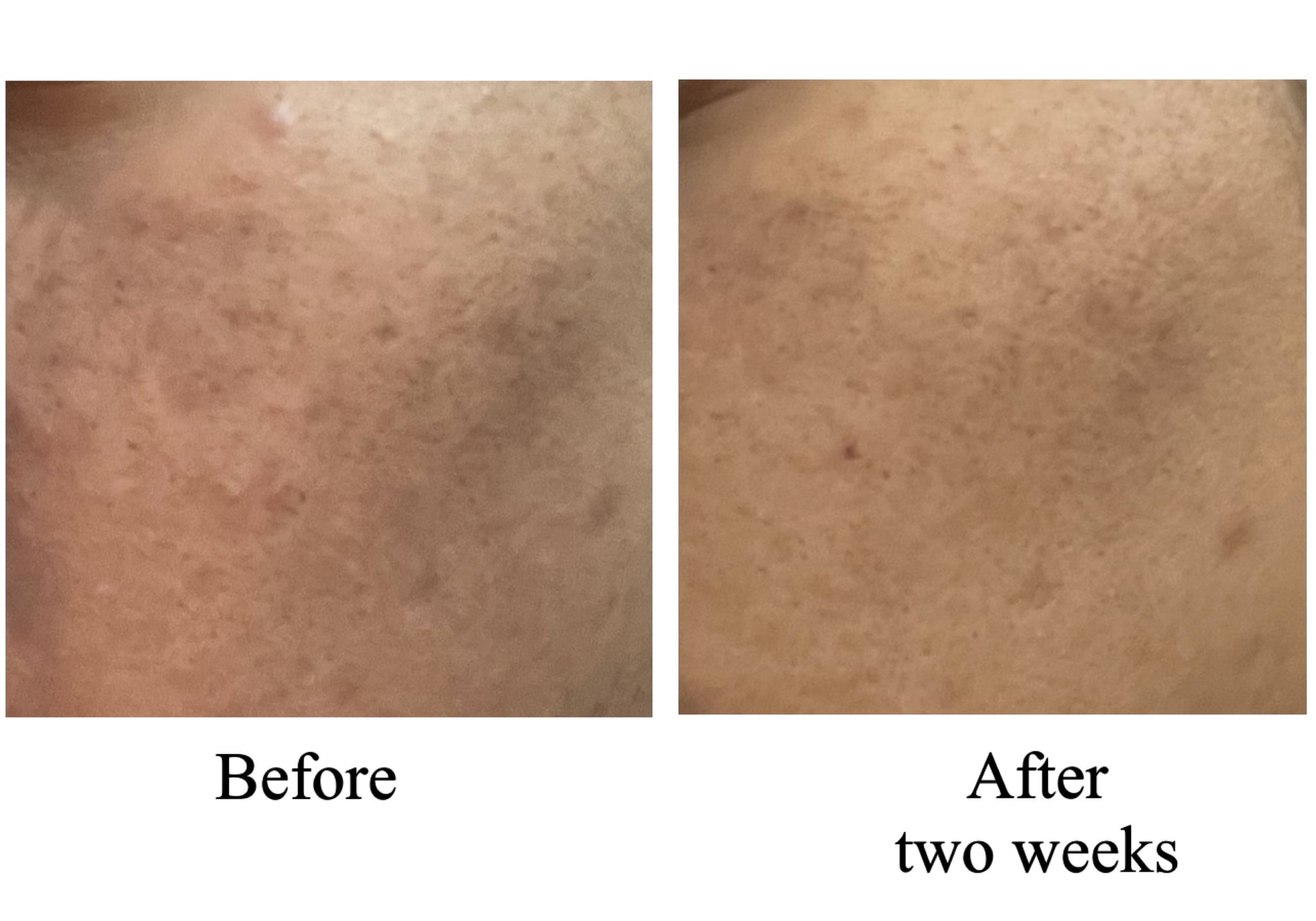 Before using this, I dealt with stubborn acne while trying to diminish my dark spots. Once I introduced my serum into my routine, my breakouts practically disappeared overnight. I haven't seen a zit nor a whitehead make an appearance on my complexion in about two weeks since incorporating this serum into my nighttime routine. With consistent use, I noticed my skin became smoother and even-toned. My dark spots were getting lighter, and my hyperpigmentation was fading. It improved my skin in many ways with consistent yet conservative use.
I would not recommend it as a stater retinol, but it's definitely a great serum for retinol users who want to go to the next level and incorporate something stronger in their routine. The efficacy of the serum relies on the gentleness of the rest of your routine. The serum has powerhouse ingredients that can improve your skin, let those steal the show. Doing too much will only make your skin feel irritated, and it can result in a breakout or sensitivity. This serum is perfect for those who want to streamline their routine for something simple and effective.
Rating:

Image Source: POPSUGAR Photography / Anvita Reddy