This K-Beauty Mask Subscription Service Is Here to Save You Tons of Money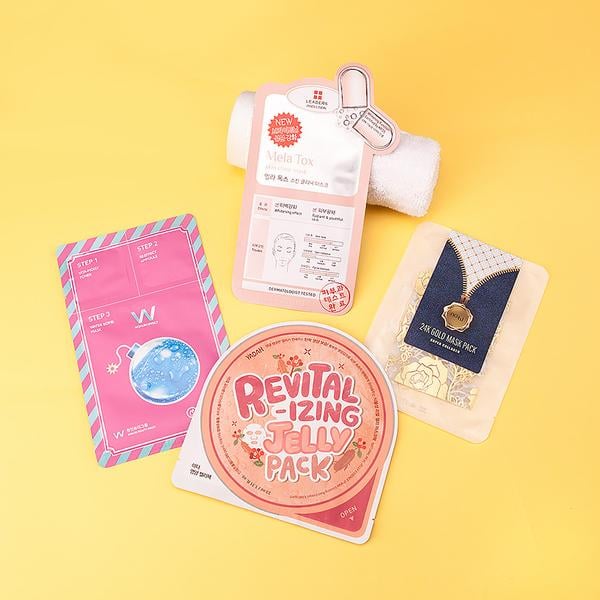 As POPSUGAR editors, we independently select and write about stuff we love and think you'll like too. If you buy a product we have recommended, we may receive affiliate commission, which in turn supports our work.
I wholeheartedly believe that sheet masks fix everything — except, maybe, the lack of money in your bank account. Masking may be a simple pleasure, but unfortunately, it's not a cheap one. Single sheets can cost anywhere from $1 to $15 a pop (or $250, because what is rent?!). That can make the Sunday night skincare essential prohibitive for the thriftier shoppers among us. Luckily, a sheet mask subscription box exists — and it's actually an amazing deal.
FaceTory has been around for about a year, but as Marie Claire reports, the monthly delivery service is quickly gaining fans because, well, it's life fricking changing.
By now, you've probably already screamed, called your mom, cried a bit, and pressed "subscribe" to FaceTory faster than you can say, "Look how clear my skin is!" But if you're still reading, here's how this all works. First, you can choose between two packages. Four-Ever Fresh ($6) gets you four no-frills sheet masks in each box. If you're feeling a little flush, Seven Lux ($16) provides seven multistep masks.
If you do the math, that's 60 cents a mask in the first offer and 44 cents for the second. That's mere dimes per mask, people. Don't sleep on this.