These Are Fall's 10 Hottest Brunette Hues, According to Hair Pros
From rich chestnut to smoky chocolate, there's a whole range of hair color options for those who prefer brunette looks. Whether you're interested in a slight change or something drastic, you're bound to find inspiration from a bevy of brown-haired celebrities.
To help highlight the hottest dark hair shades of the moment and determine which color works best for your complexion, we consulted a few celebrity hair pros. Not only did they dish on current trends, but they also detailed how to achieve these colors so that your stylist can more easily re-create the look — just for you!
01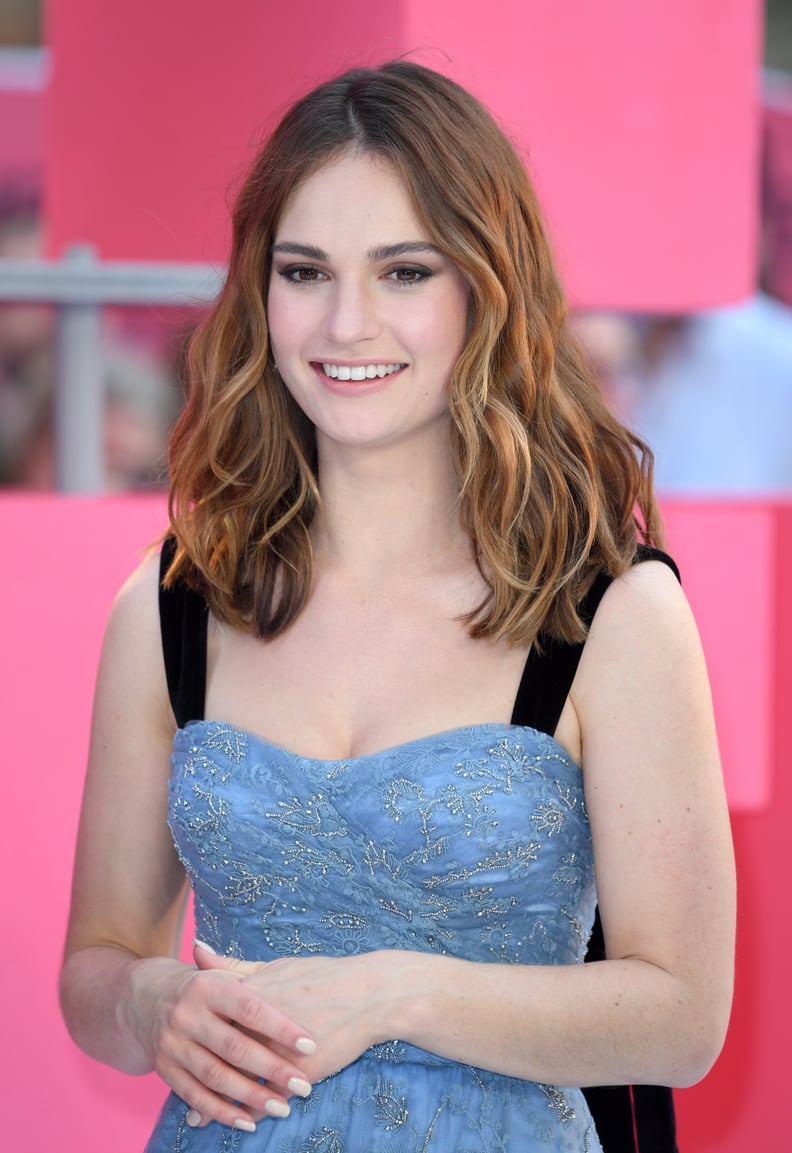 Bronde Embers
The color: Bronde Embers
Celebrity inspiration: Lily James
Description: This is the latest evolution of the bronde (mix of brown and blonde) trend that has been around for about a year. According to George Papanikolas, who's styled the manes of everyone from Kim Kardashian to Gigi Hadid, "If you have very dark hair, you will want to lighten your base color one to two shades first." Once you have the right base color, "Ask for balayage highlights that are hand painted on the hair." If you're looking for a universally flattering style, Papanikolas suggested to opt for "delicate highlights at the root and face frame" that "gradually get thicker and heavier toward the ends."
Who it works for: This is a great option for brunettes who want to go lighter or blondes who want to go darker. This is especially true for those with more olive complexions, said Papanikolas, as it "won't look too harsh."
02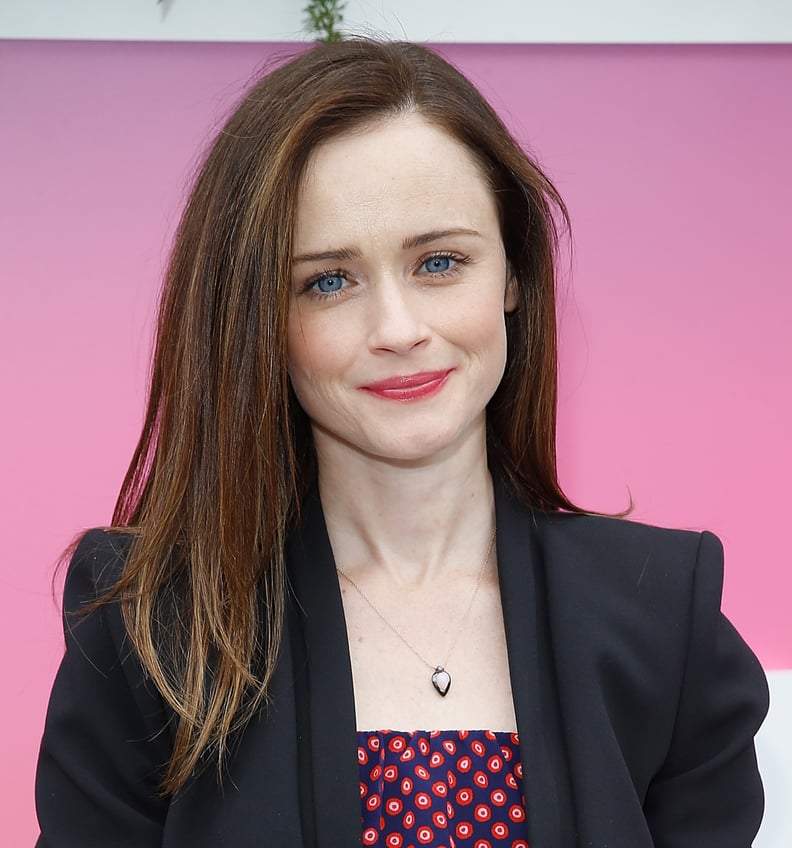 Copper Hues
The color: Copper Hues
Celebrity inspiration: Alexis Bledel
Description: "This is a natural, medium brunette with soft coppery highlights," said celebrity colorist Barbara Farnworth, who's styled Jennifer Aniston, Michelle Williams, and Sarah Jessica Parker. If you're looking for a low-maintenance commitment, Farnworth says this is your style: "Ask for a natural base of brown with some light balayage, which can be custom-toned to your request."
Who it works for: "This is a great look for porcelain complexions," Farnworth said.
03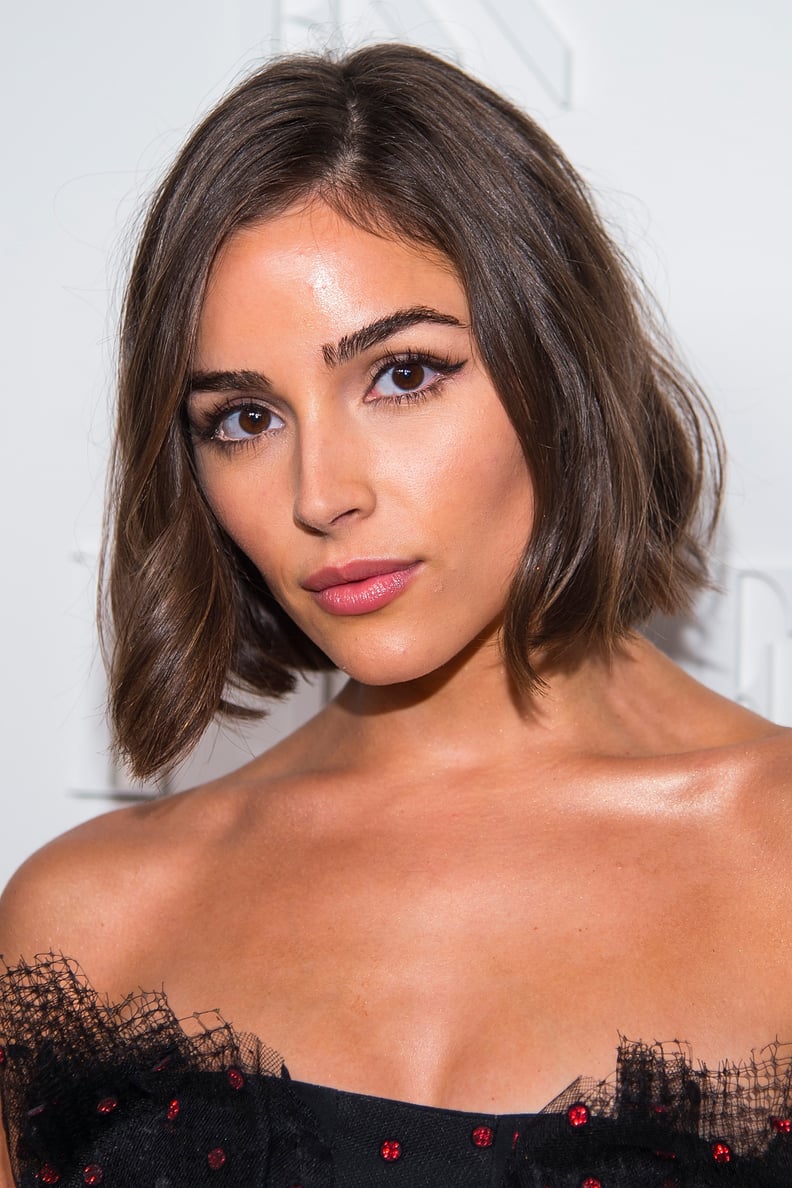 Smoky Chocolate
The color: Smoky Chocolate
Celebrity inspiration: Olivia Culpo
Description: "This is a medium to dark brunette with subtle highlighting," said Farnworth. "A dusting of baby lights, or fine highlights, to brunette hair will ensure it won't appear dense or monochromatic and will give the hair movement and dimension. Finish with a gloss, as this looks needs shine — lots of shine." For a supershiny finish, try Kenra Platinum Silkening Gloss ($22) or Redken Shine Flash 02 ($20).
Who it works for: "This look compliments both delicate and soft-complexioned brunettes (like Winona Ryder) to golden skin complexions (like Jessica Alba)," Farnworth said.
04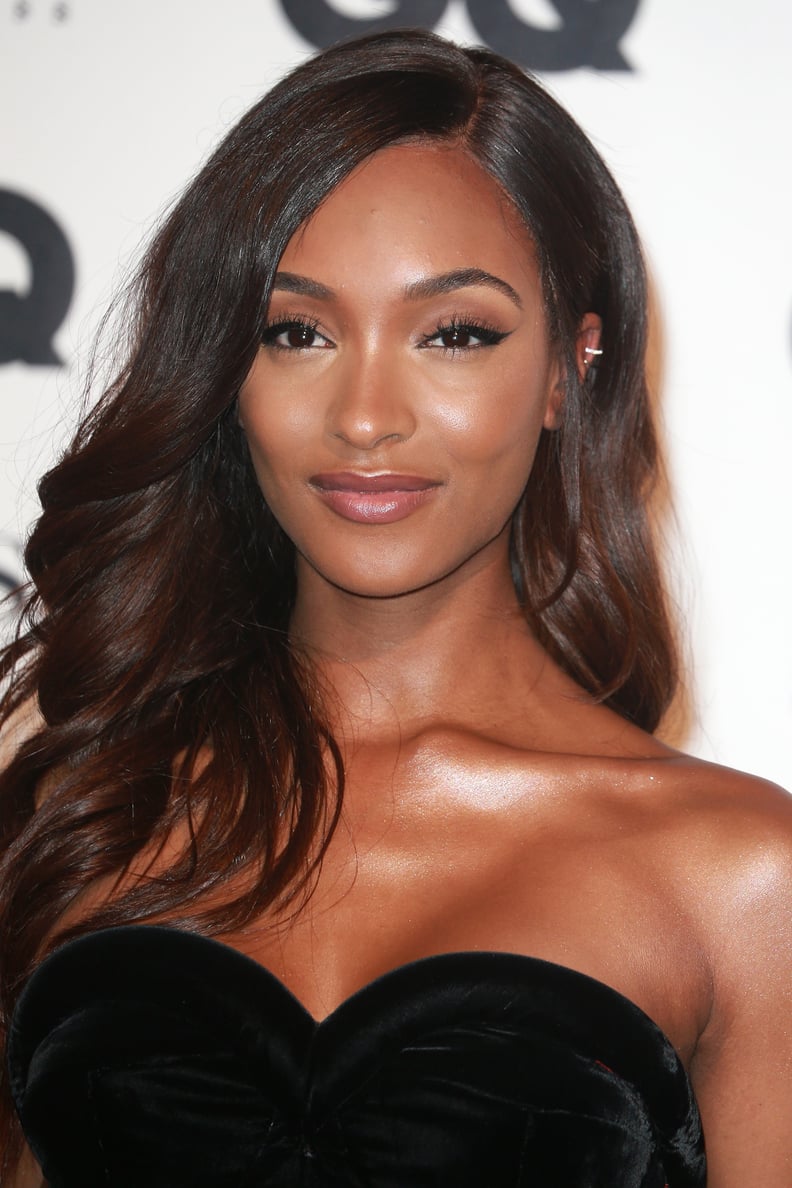 Cocoa on Cocoa
The color: Cocoa on Cocoa
Celebrity inspiration: Jourdan Dunn
Description: This rich, multifaceted brunette hue has tones of depth thanks to supersubtle highlights throughout. "Just a few strategically placed highlights framing the face, natural part, and ends are needed to create this tone-on-tone effect," said Papanikolas. But remember, less is more: according to the pro, "The highlights are most flattering when they accent the dark hair. You want the dark hair to be the dominant color, so it still appears rich. If you add too many highlights, the end result can be brassy."
Who it works for: "This look is great on any brunette with any complexion — it's universally flattering," Papanikolas said.
05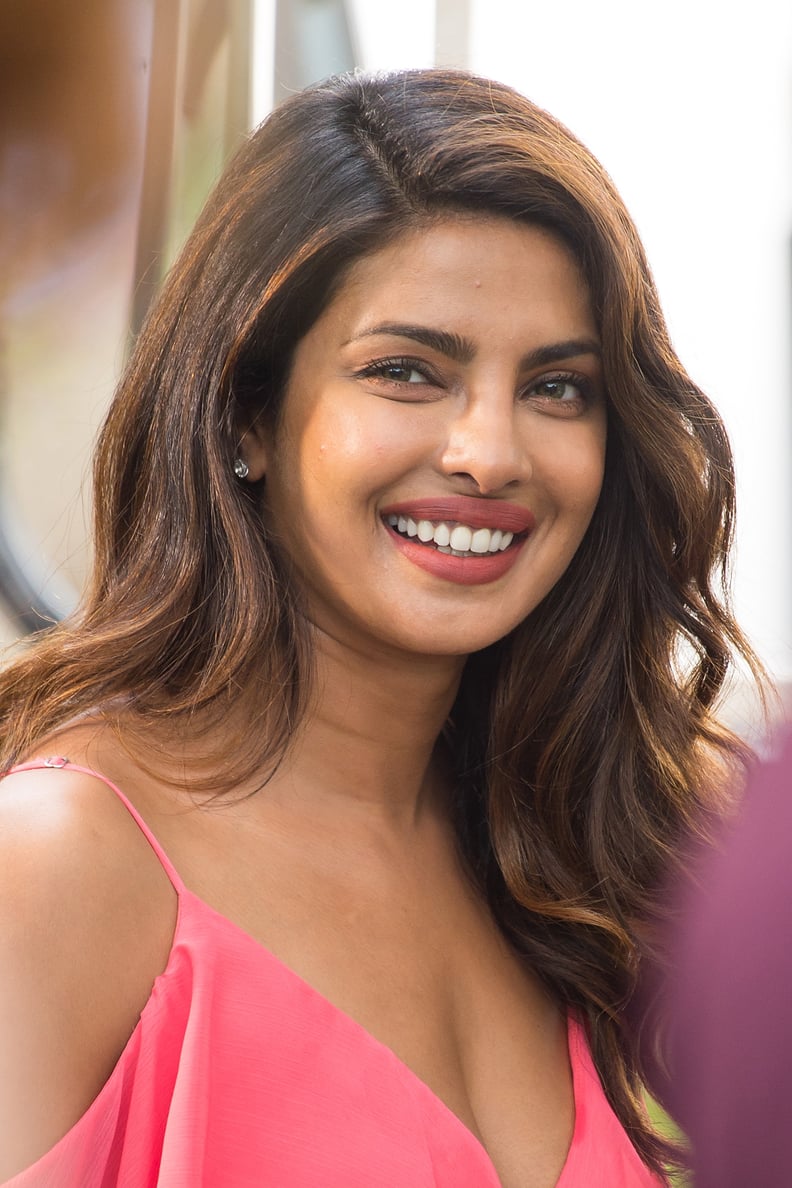 Caramel Swirl
The color: Caramel Swirl
Celebrity inspiration: Priyanka Chopra
Description: "This is a great way for very dark hair to go lighter, and you don't need a ton of highlights to create this look. Focusing on the face frame, natural part, and ends is sufficient, and the strategically placed highlights accent the face and give the hair movement and definition," said Papanikolas. "Universally, most women look better with a few accent pieces added to their hair; the key for dark hair is to be strategic with the placement, otherwise, if you add too many highlights, the end result can be brassy."
Who it works for: "The caramel tones are very flattering on darker complexions and can soften otherwise harsh features," said Papanikolas.
06
Dark Roast
The color: Dark Roast
Celebrity inspiration: Kendall Jenner
Description: "Kendall's hair is a classic dark brown with cool undertones — it's rich and striking in this photo," said Chelsea Scott, a celebrity colorist and founder of TruHair. "This look can be created with a single-process color in rich dark brown, then using balayage highlights for very subtle dimension." But make sure to book a follow-up appointment every four months: "A clear gloss treatment done monthly helps to keep it rich," Scott said.
Who it works for: "Fair and porcelain complexions look incredibly beautiful with cool, dark hair," noted Scott. "The stark contrast allows the skin to appear porcelain-like. Throw on a red lip and you have perfection — very Audrey Hepburn."
07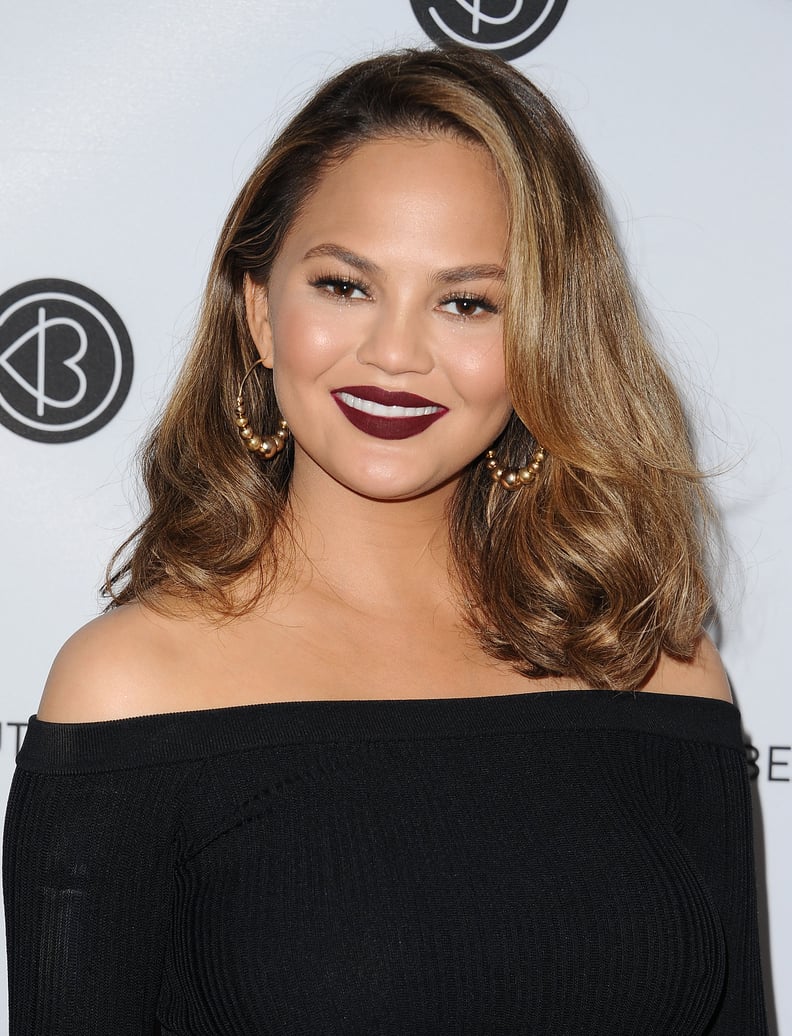 Honeyed Brunette
The color: Honeyed Brunette
Celebrity inspiration: Chrissy Teigen
Description: "This is a golden brown with soft highlights with a splattering of more dramatic highlights around the face," said Farnworth. "The base color needs to be a level 6 brown [the darkest shade of blond], or, for someone who has grayish hair, level 7 [a pale blond]." After completing the initial dye, "Golden blond highlights are then added across the whole head, framing the face with slightly thicker pieces to frame and brighten the complexion," said Farnworth.
Who it works for: "This look is universally a winner and warms up most complexions," Farnsworth noted.
08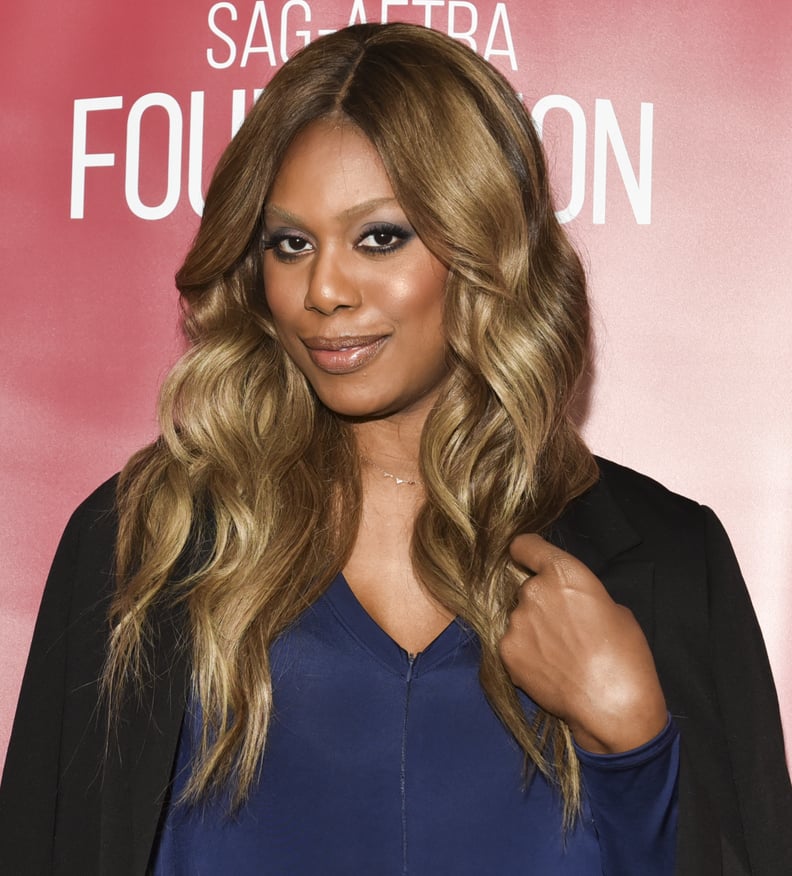 Golden Sombré
The color: Golden Sombré
Celebrity inspiration: Laverne Cox
Description: "Laverne has beautiful caramel highlights with hints of gold," said Scott. "You can achieve this look with sombré highlights, which is a softer version of the ombré trend." Scott said to ask your stylist for "caramel and golden-tone highlights that transition from darkest at root to lightest on ends."
Who it works for: "Browns, in general, are universally flattering on most skin tones," said Scott. "But caramel and golden hues give medium-to-deep skin tones, in particular, an extra wow factor."
09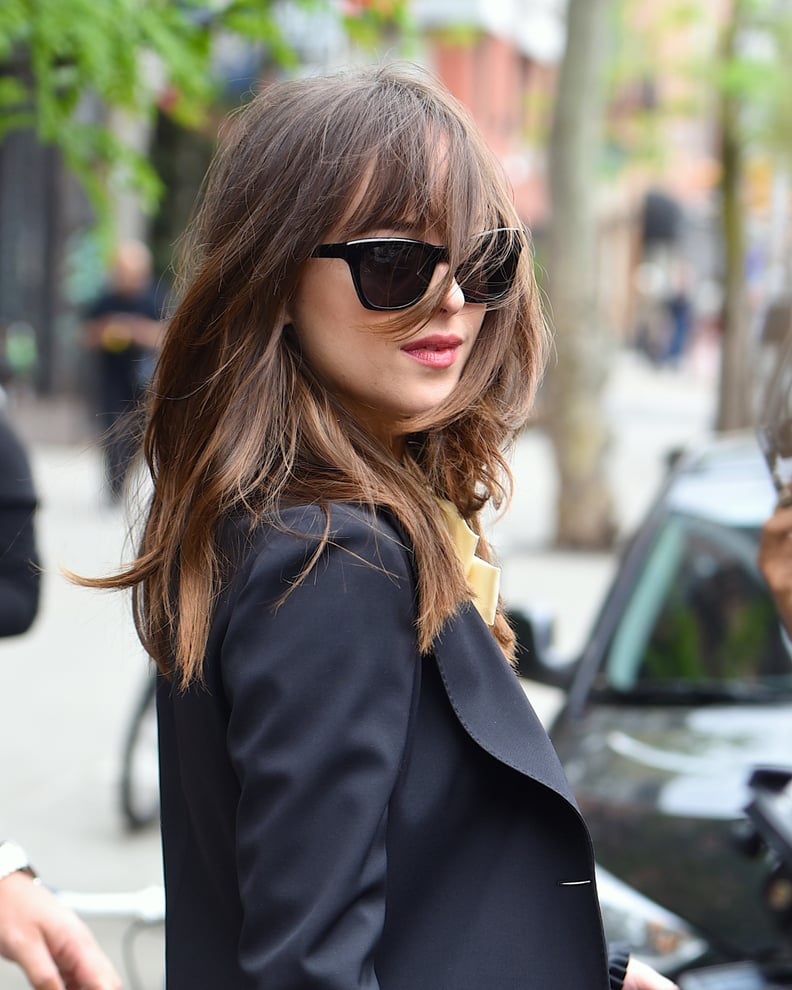 Ash Brown Ombré
The color: Ash Brown Ombré
Celebrity inspiration: Dakota Johnson
Description: "Getting the ash color usually only happens when you are naturally lighter and deepen your base," said Papanikolas. That means those who are already brunette will have to lighten their base to achieve this look. According to Papanikolas, "For the highlights, less is more. A few strategically placed highlights starting at the mid-shaft is all you need. Ask your colorist for a warm caramel gloss for a blended, seamless effect."
Who it works for: Papanikolas said that, "The caramel ombré is flattering on most brunettes as it's the effect that happens in nature. By keeping the tone within a few shades of the base, you have less contrast, which keeps it current and fresh."
10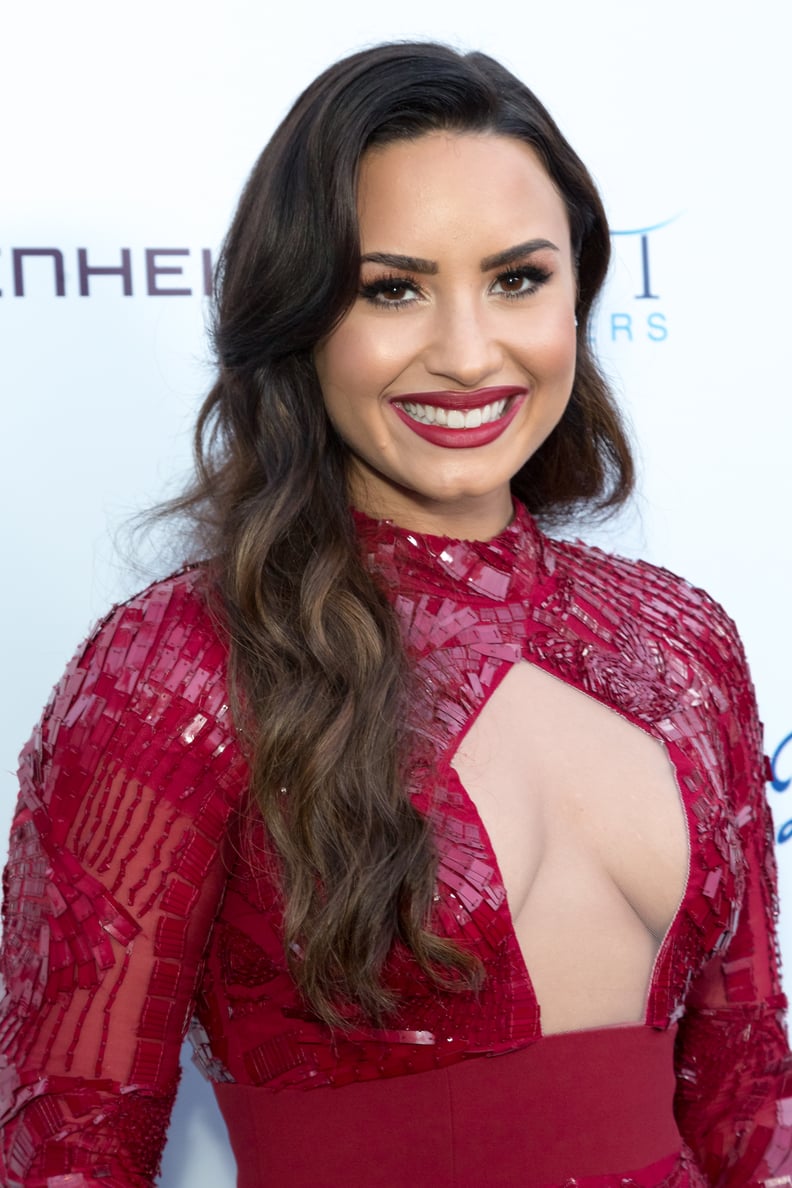 Rich Chestnut
The color: Rich Chestnut
Celebrity inspiration: Demi Lovato
Description: "Demi's hair color is rich chestnut brown with warm golden highlights in this photo," said Scott. She said that colorists achieve this look with a technique called "peekaboo" highlights, which is when color that is one to two shades lighter than your base is applied starting from the bottom up. "The color is typically focused towards the front of head. This creates an illusion when wearing hair down so the color variation is not seen — it's hiding. The result is a natural, sun-kissed look."
Who it works for: "This color works best on olive skin tones and medium-to-deep skin with warmer yellow undertones," said Scott. "Rich browns allow skin tone to take center stage and your eye color pop."